---
ROLLING STONES UNDERCOVER DOG COVER (USA) SEXY 12" LP VINYL
This album "ROLLING STONES - Undercover (USA)" is the Rolling Stones first release of all new recordings in the 1980s. With the advent of the MTV generation, the band attempted to re-invent themselves for a new era.
Album cover design by Peter Corriston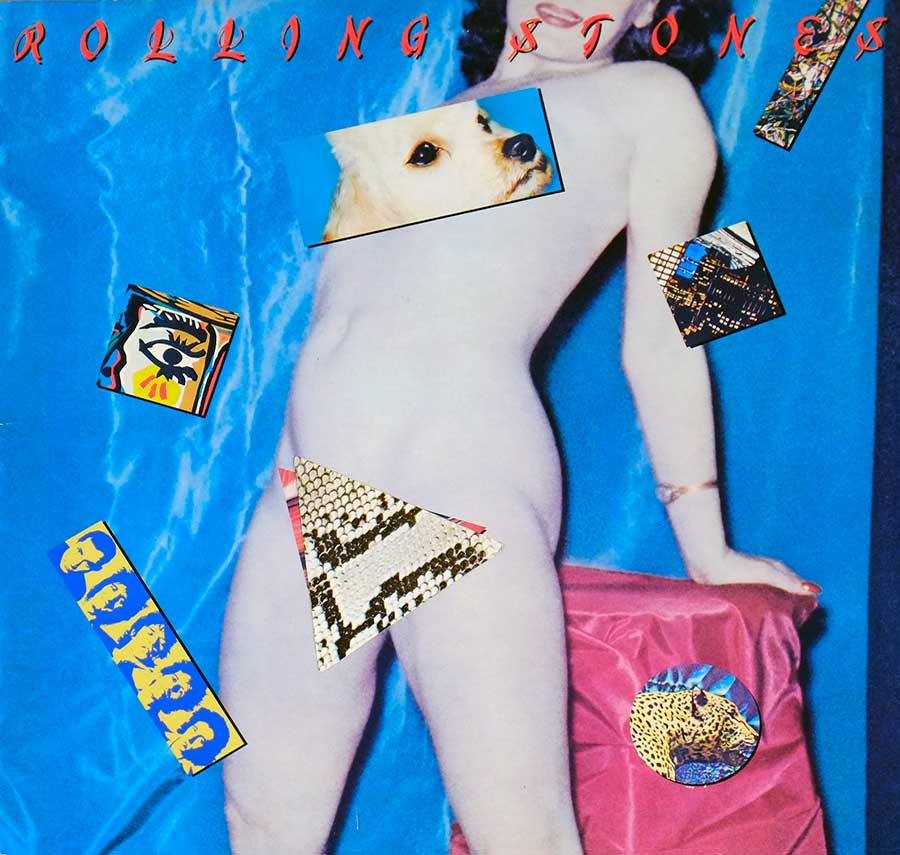 Collectors information & Description:
Music Genre:

British Rock / Blues
Album
Production information:

The album: "ROLLING STONES - Undercover (USA)" was produced by: The Glimmer Twins. Chris Kimsey

Mastering Engineer(s): George Marino for Sterling Sound, New York City

George Marino (1947-2012) Senior Mastering Engineer at Sterling Sound N.Y.C., he was probable the most experienced sound mastering engineer in the world and has mastered hundreds of discs in all music genres. Jump to a list that covers the Heavy Metal albums he has mastered during the 1980s

This album was recorded at: EMI Studios, Paris, France / Compass Point Studios, Nassau, Bahamas

Album cover design: Peter Corriston. Hubert Kretzschmar

Label Information:

Promotone ST-RS 835339

Media Format:

12" LP Vinyl Stereo Gramophone Record
Total Album (Cover+Record) weight: 230 gram

Year & Country:

1983 Made in USA
Personnel/Band Members and Musicians on: ROLLING STONES - Undercover (USA)
Band-members, Musicians and Performers
Mick Jagger - vocals, guitar
Keith Richards - guitars
Charlie Watts - drums
Ron Wood - guitars
Bill Wyman - bass
Guest performers: Chuck Leavell, Ian Stewrt, Moustapha Cisse, Brahms Coundoul, Martin Ditcham, Sly Dunbar. David Sanborn, Jim Barber
Complete Track-listing of the album "ROLLING STONES - Undercover (USA)"
The detailed tracklist of this record "ROLLING STONES - Undercover (USA)" is:
Tracks

Undercover (of the night)
She Was Hot
Tie You Up (The Pain of Love)
Wanna Hold You
Feel On Baby
Too Much Blood
Pretty Beat Up
Too Tough
All The Way Down
It must be hell
---
ROLLING STONES - Undercover (USA) High Resolution & Quality Photos
Photo Of The Back Cover ROLLING STONES - Undercover (USA)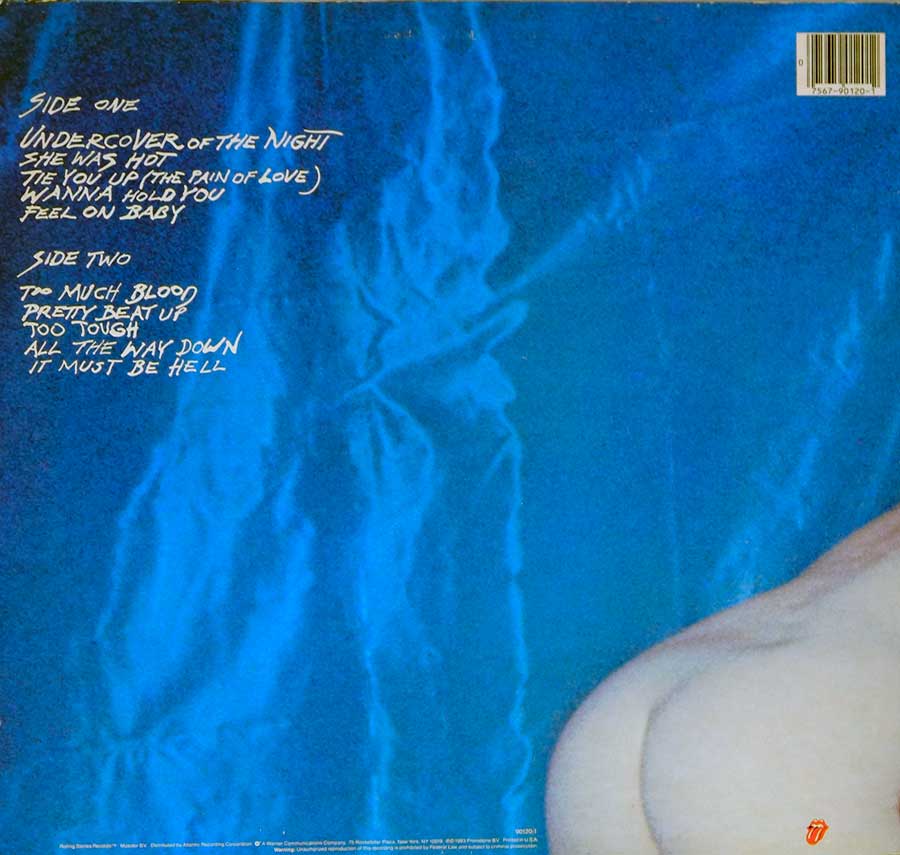 ---
Photo One Of The Original Custom Inner Sleeve ROLLING STONES - Undercover (USA)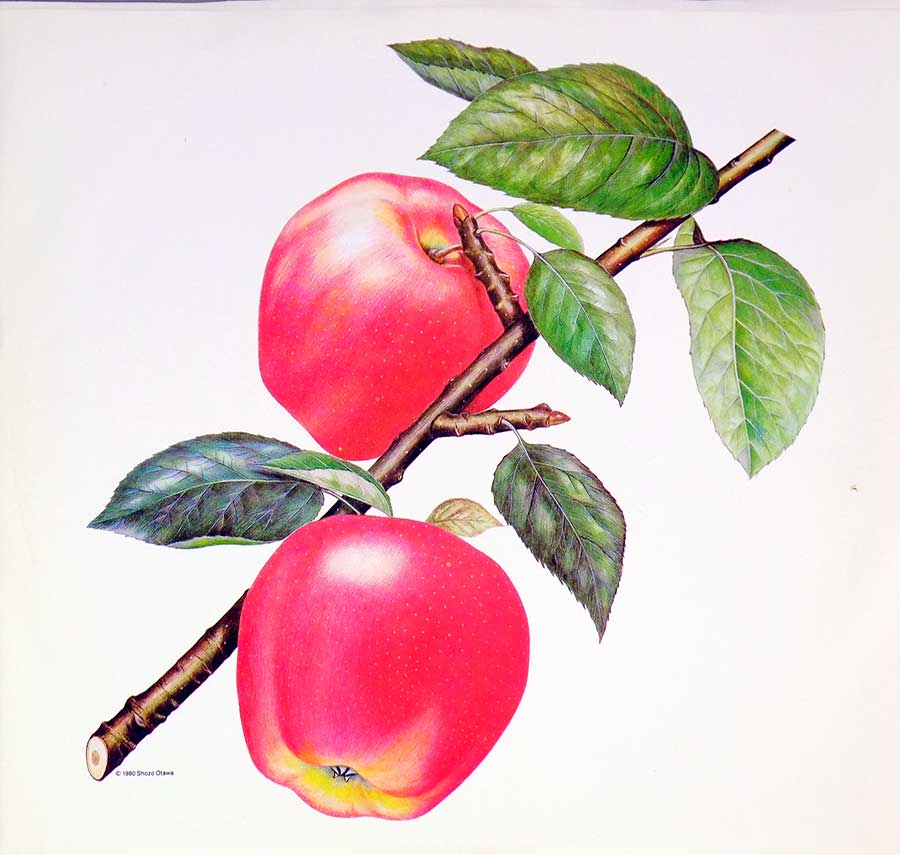 ---
Photo Two of the original custom inner sleeve ROLLING STONES - Undercover (USA)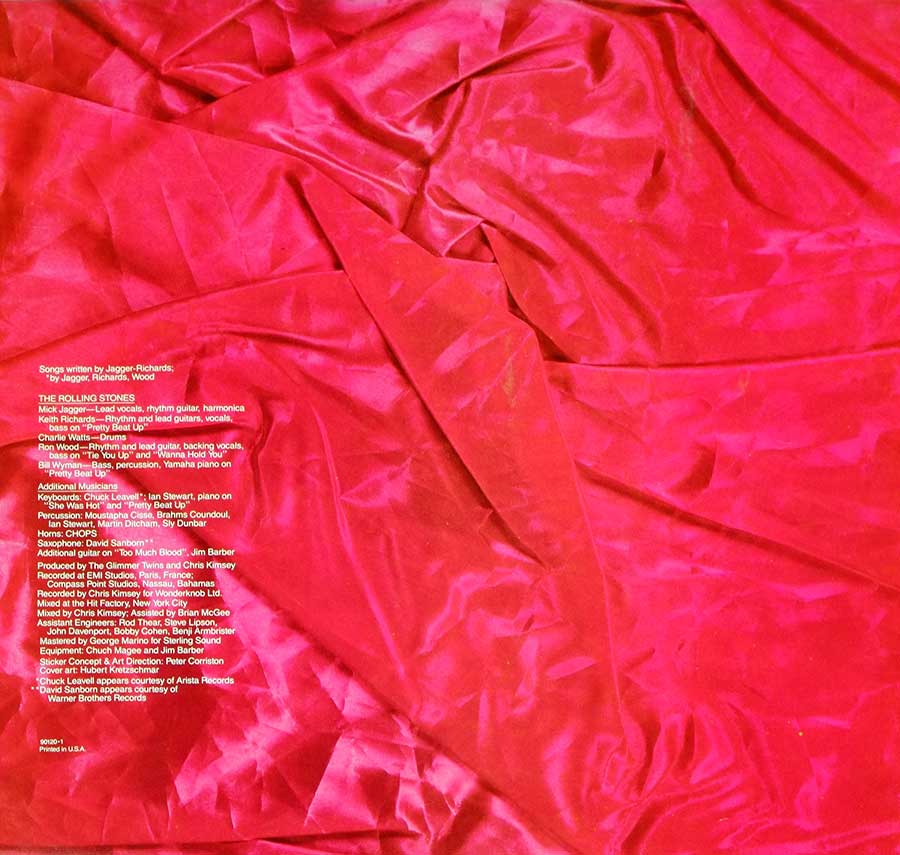 ---
Close up of record's label ROLLING STONES - Undercover (USA) Side One: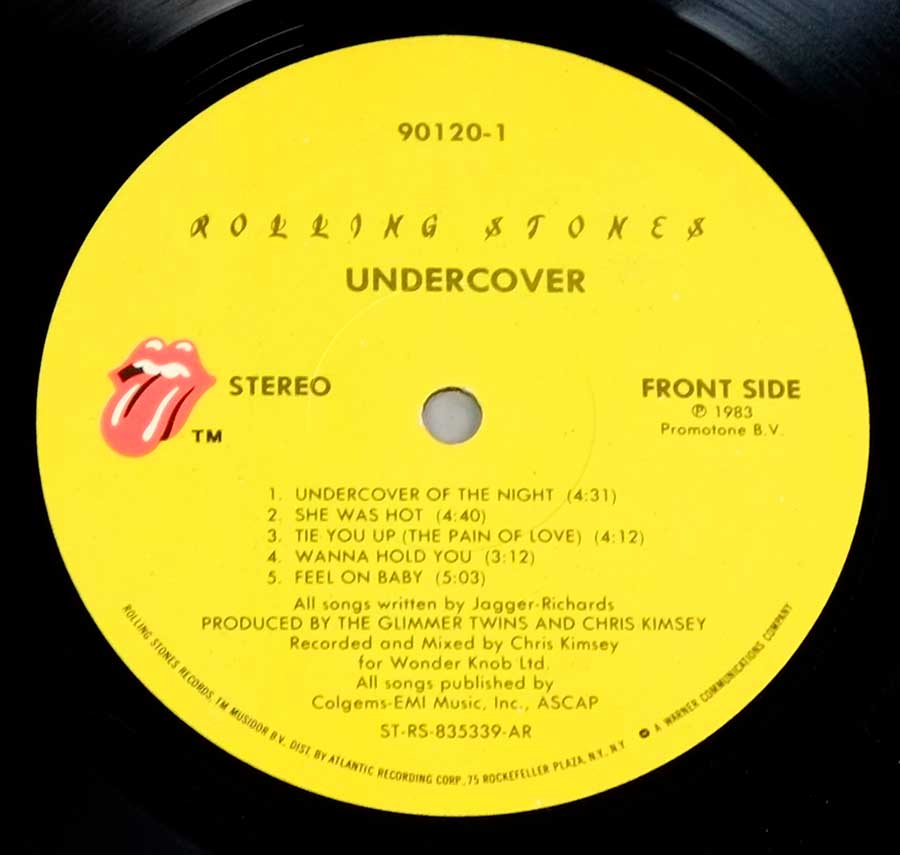 ---
Close up of record's label ROLLING STONES - Undercover (USA) Side Two: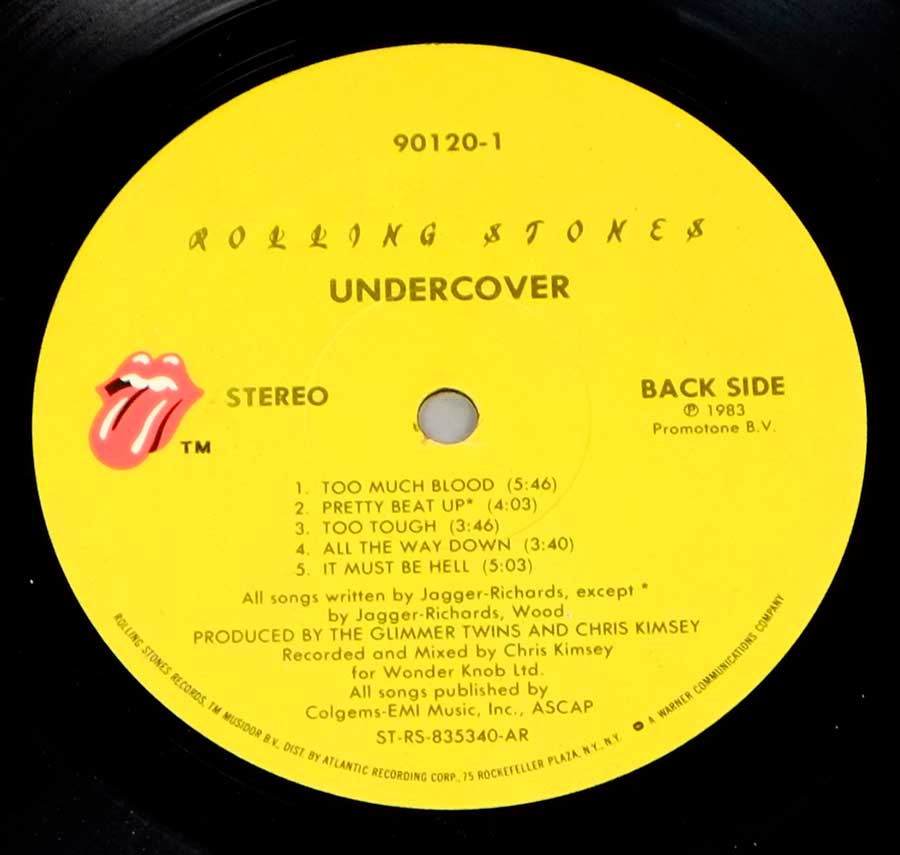 ---
---
---
---