---
METALLICA - The legendary Garage Tapes ( Unofficial Record ) 12" VINYL LP ALBUM
This album "METALLICA The legendary Garage Tapes" was recorded in Ron's Garage in March 1982 with Dave Mustaine ( Megadeth band ) still being a member of the band.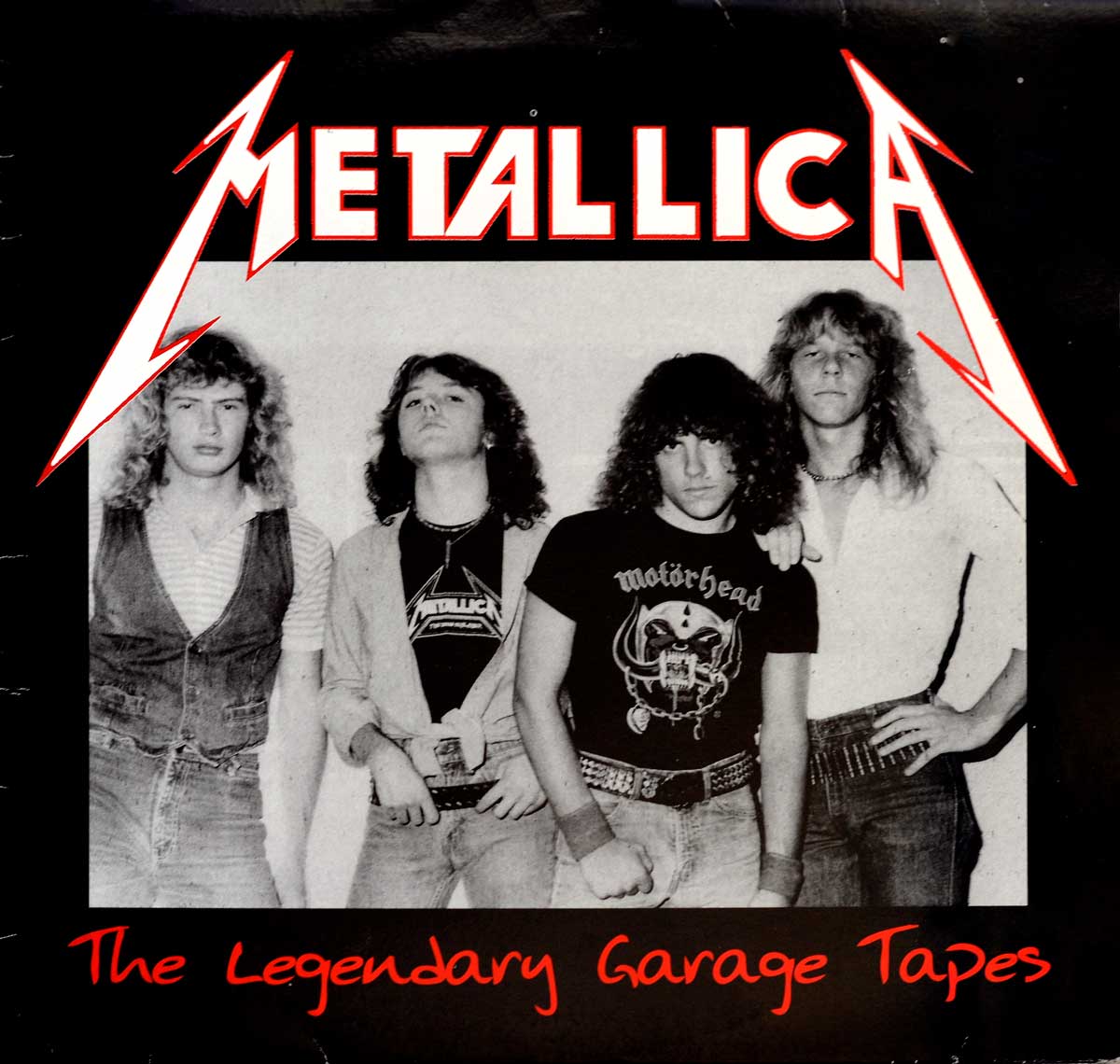 Essential Album Information For: METALLICA - The legendary Garage Tapes ( Unofficial Record )
Music Genre:
Thrash Metal
Label & Catalognr:
Not On Label (Metallica) IM-63682
Media Format:
Record Format: 12" Vinyl Stereo Gramophone Record
Total Album (Cover+Record) weight: 230 gram
Year & Country:
2005 Europe
METALLICA - The legendary Garage Tapes ( Unofficial Record ) Production & Recording Information
Recording Location:
This album was recorded at: Ron's Garage in March 1982, Norwalk, California
---
Musicians:
Vocals - James Hetfield
Guitar - Dave Mustaine

Dave Mustaine ( full-name: David Scott Mustaine ) born 1961 in La Mesa, California and best known as Singer and Lead Guitarist of the American Thrash Metal band "Megadeth". Mustaine started his musical career around 1982-1983 in as lead guitarist of the Thrash Metal band "Metallica". In 1983 he formed "Fallen Angels" which was quickly replaced with his own band "Megadeth" at the end of 1983. He appears on the official Metallica album "Kill 'em All" and is guest musician on the 1987 album "Refuge Denied" by the Heavy Metal band "Sanctuary"

Bass - Ron McGovney

Ronald J. McGovney (born November 2, 1962) is a semi-retired American musician, best known as the original bass guitarist in the heavy metal band Metallica from October 1981 to December 1982.

Drums - Lars Ulrich
Tracklisting Side One:
Helpless
Am I Evil?
Hit The Lights
Tracklisting Side Two:
Sucking My Love
The Prince
Jump In The Fire
Am I Evil ?
METALLICA - The legendary Garage Tapes ( Unofficial Record ) High Resolution & Quality Photos
Front Cover Photo Of METALLICA - The legendary Garage Tapes ( Unofficial Record )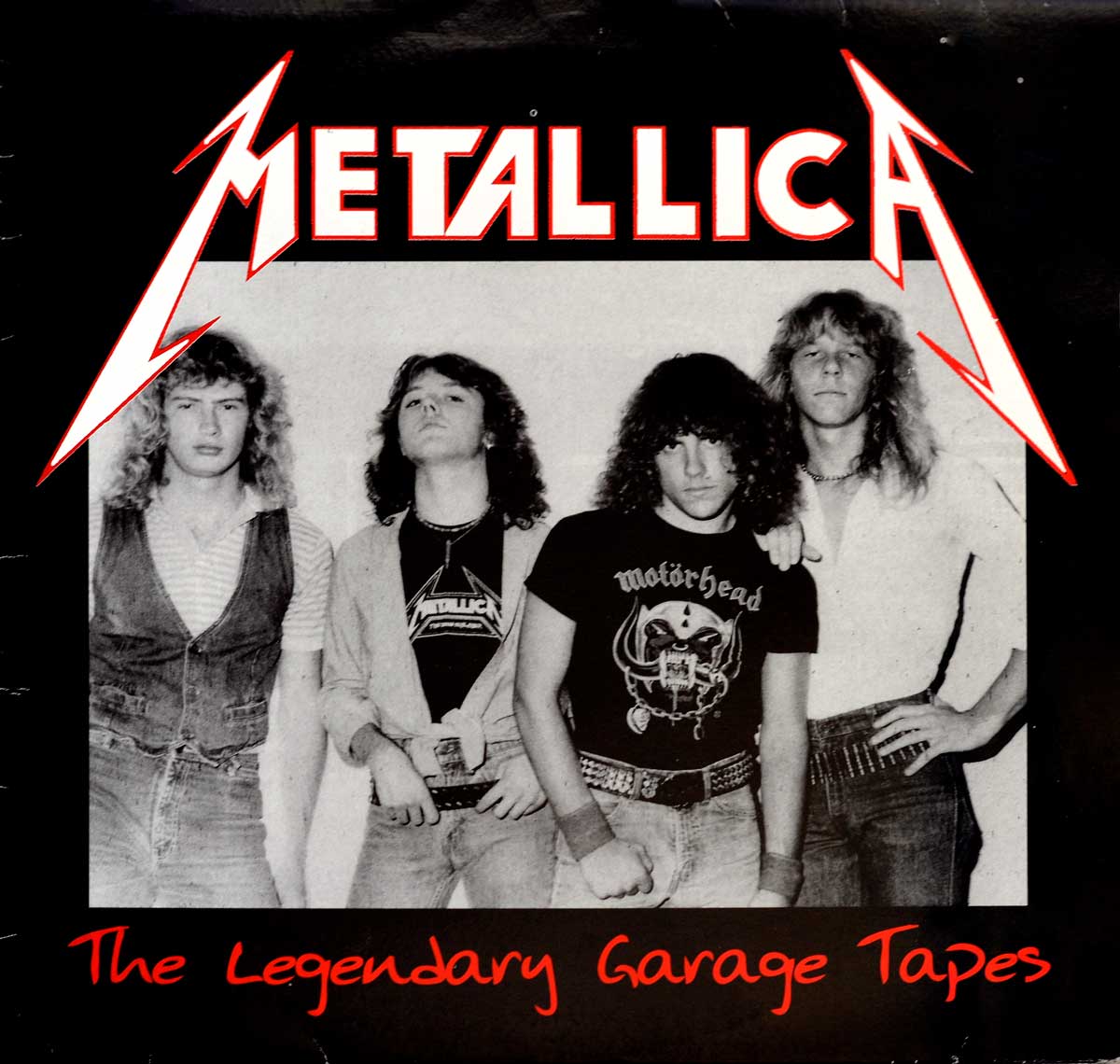 Photo Of The Back Cover METALLICA - The legendary Garage Tapes ( Unofficial Record )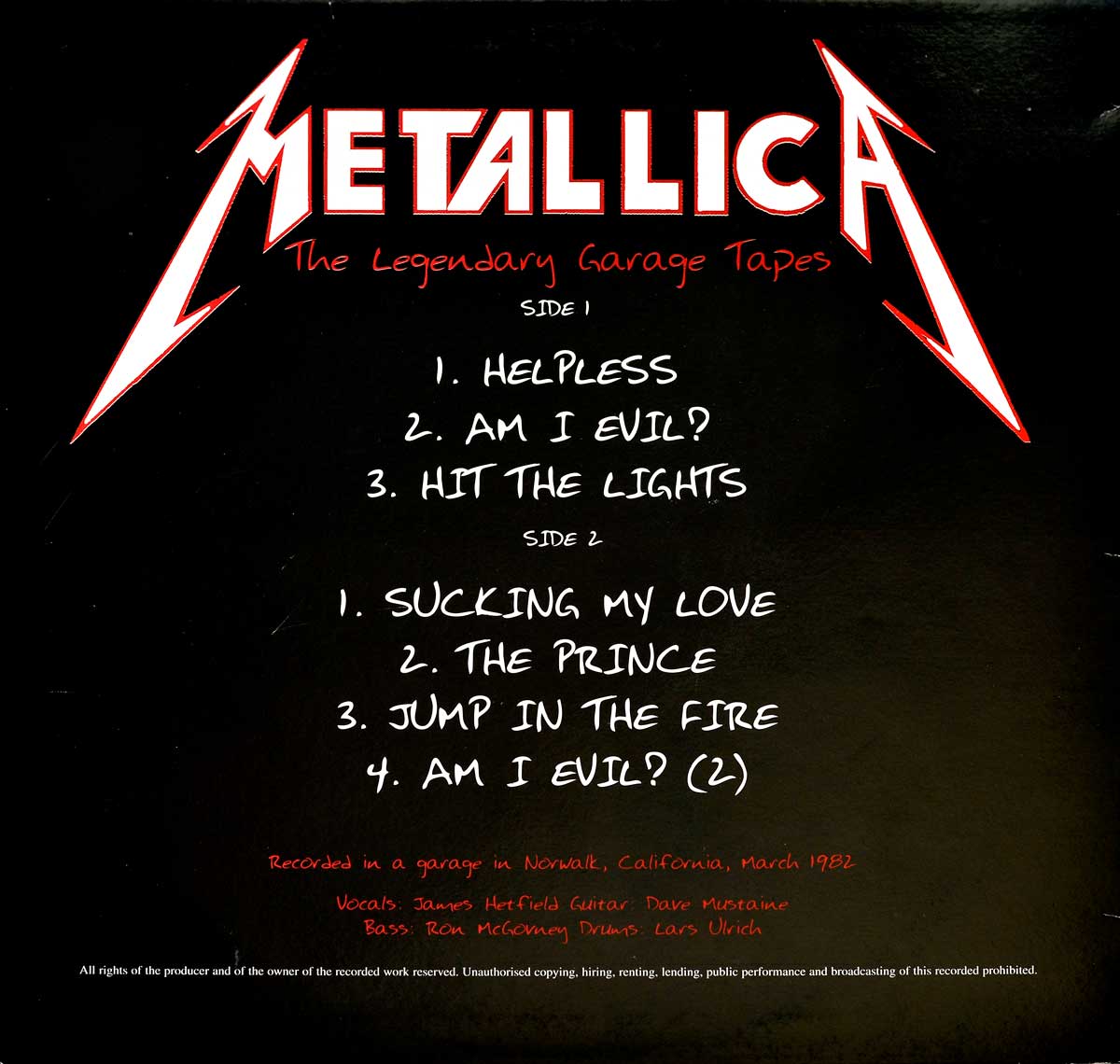 Close up of the METALLICA - The legendary Garage Tapes ( Unofficial Record ) record's label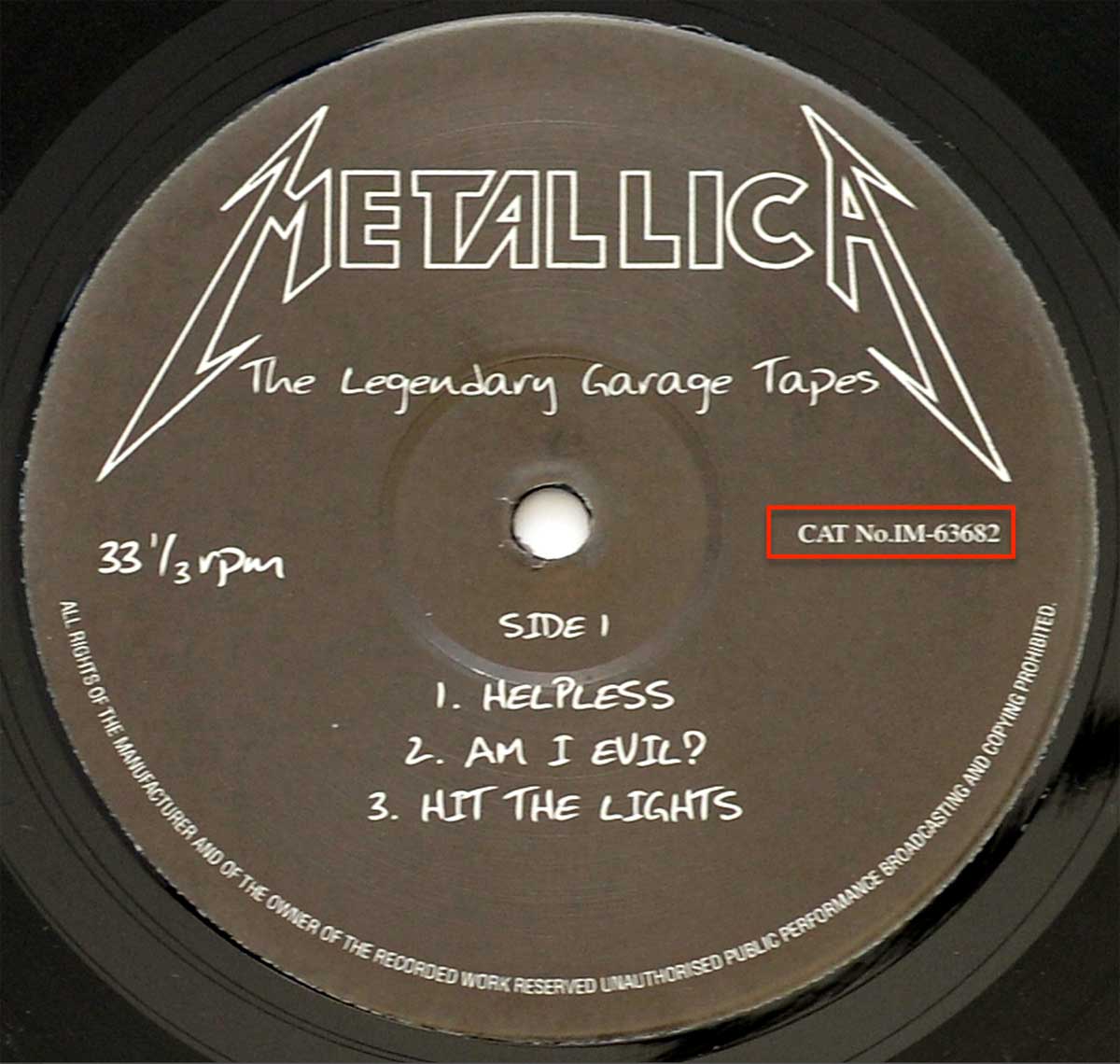 ---
This section shows the complete Metallica discography ordered by album-title. Several titles are International and have been listed with the country of release
---