---
METALLICA ST ANGER 200 grams 12" LP vinyl Album
St. Anger is the eighth studio album by American heavy metal band Metallica, released on 5 June 2003. The album was originally to be released on June 10, 2003, but because of fears of extended music piracy over filesharing networks, St. Anger was released five days earlier.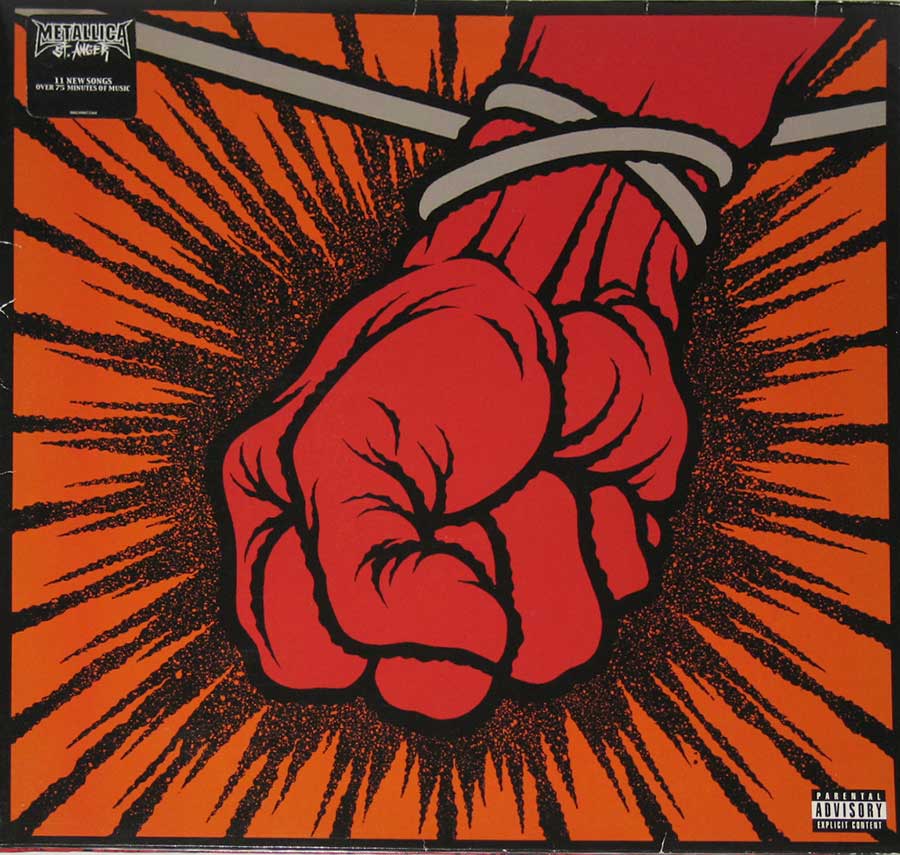 Album Production Information:

Double LP Gatefold (FOC) cover design with artwork / photos on the inside cover pages.

Music Genre:

Power Thrash Metal

Album Production Information:

The album: "St Anger" was produced by: Bob Rock and Metallica

Bob Rock a music producer and sound engineer from Winipeg, Canada who has worked with several major heavy metal bands including: Aerosmith , Krokus , Metallica, Motley Crue , and many others.

Label Information:

Vertigo

Media Format:

200 Grams Vinyl
12" Vinyl Stereo Double LP Long-Play Gramophone Record
Total Album (Cover+LP) weight: 540 gram

Year & Country:

2003 Made in USA
Band Members and Musicians on: Metallica St Anger
Band-members, Musicians and Performers
James Hetfield - Vocals, Rhythm Guitar
Lars Ulrich - Drums
Kirk Hammett - Lead Guitar
Bob Rock - Bass Guitar _
Track Listing of: "St Anger"
The Songs/tracks on "St Anger" are
Frantic 5:50
St. Anger 7:21
Some Kind of Monster 8:25
Dirty Window 5:26
Invisible Kid 8:30
My World 5:46
Shoot Me Again 7:10
Sweet Amber 5:27
The Unnamed Feeling 7:09
Purify 5:13
All Within My Hands 8:48
Album cover photos of : Metallica St Anger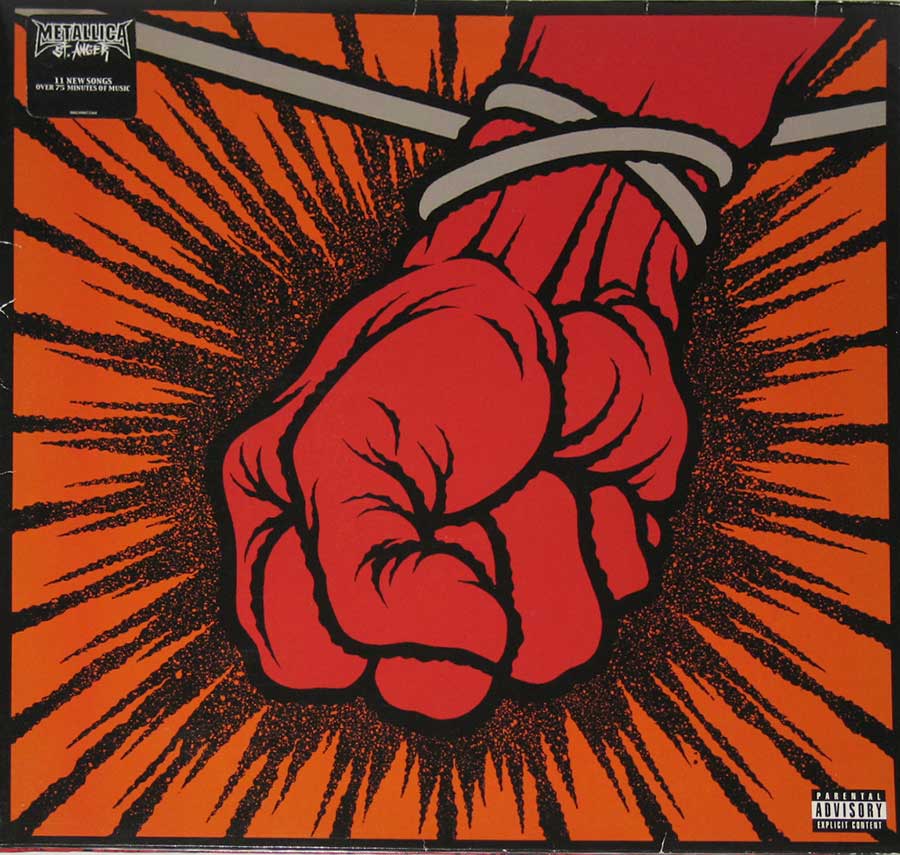 Back Cover Photo of "St Anger" Album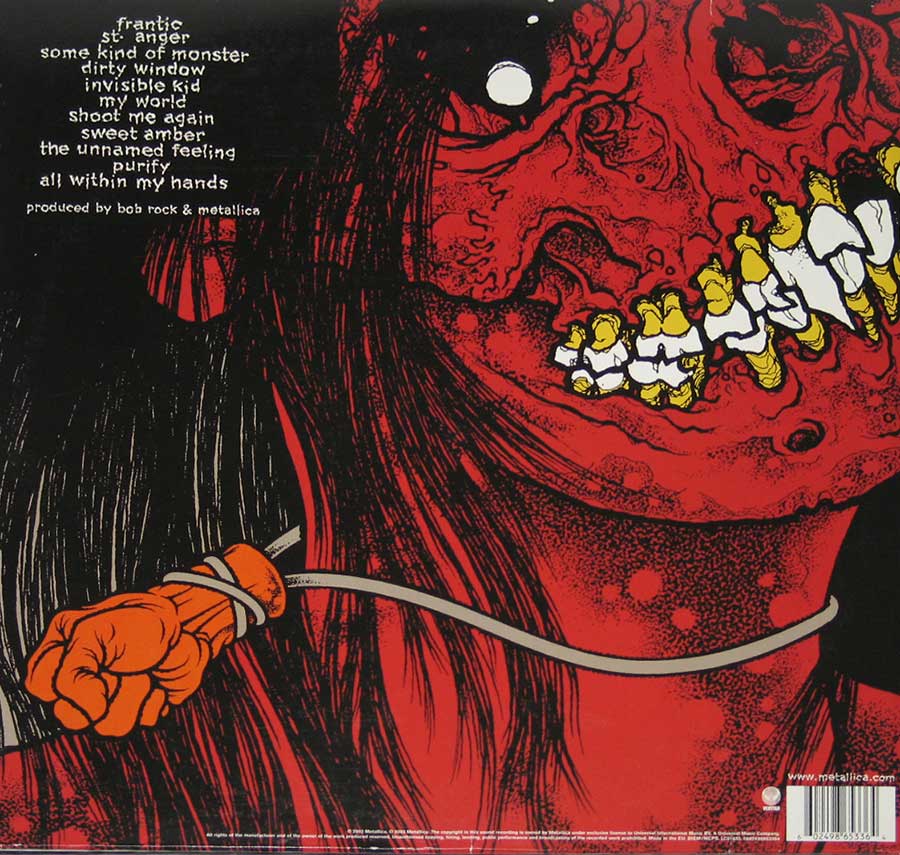 Photo of thr Metallica band-members on the Inner Cover of "St Anger" Album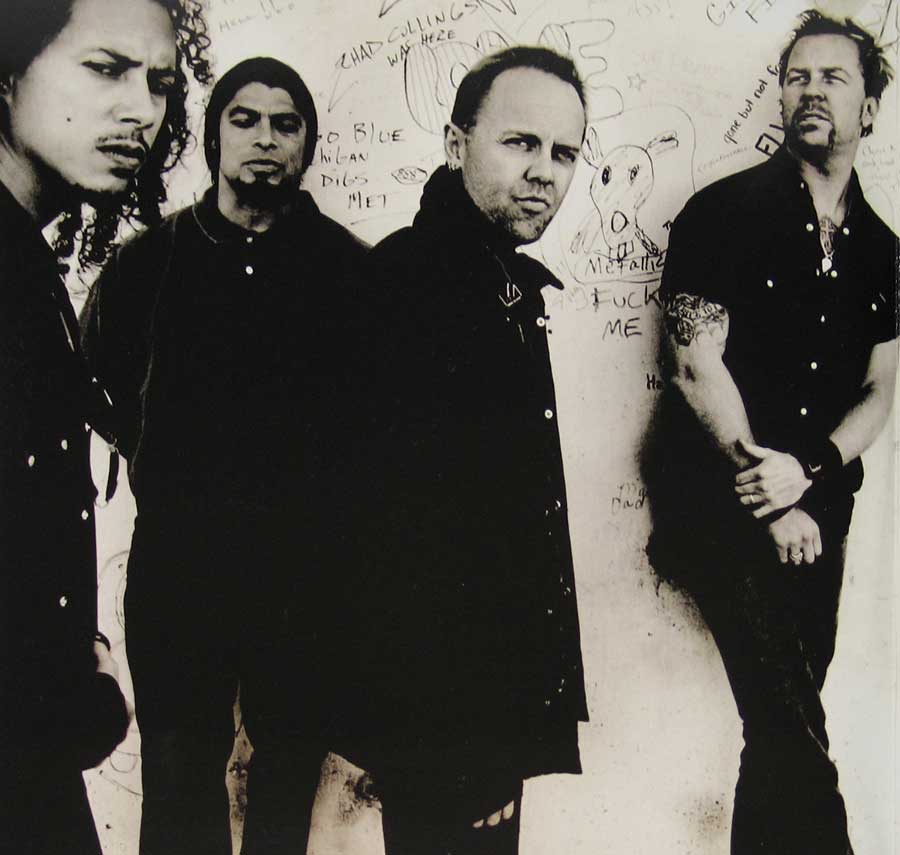 Photo of "St Anger" Album's Inner Cover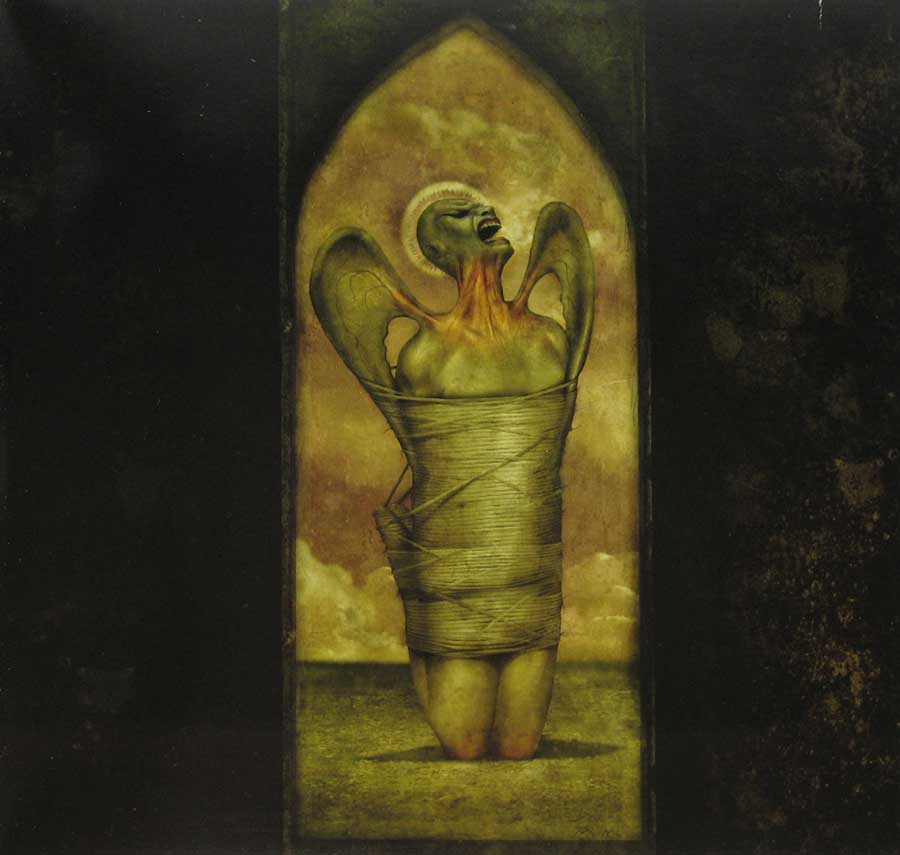 Close-up Photo of "St Anger" Record Label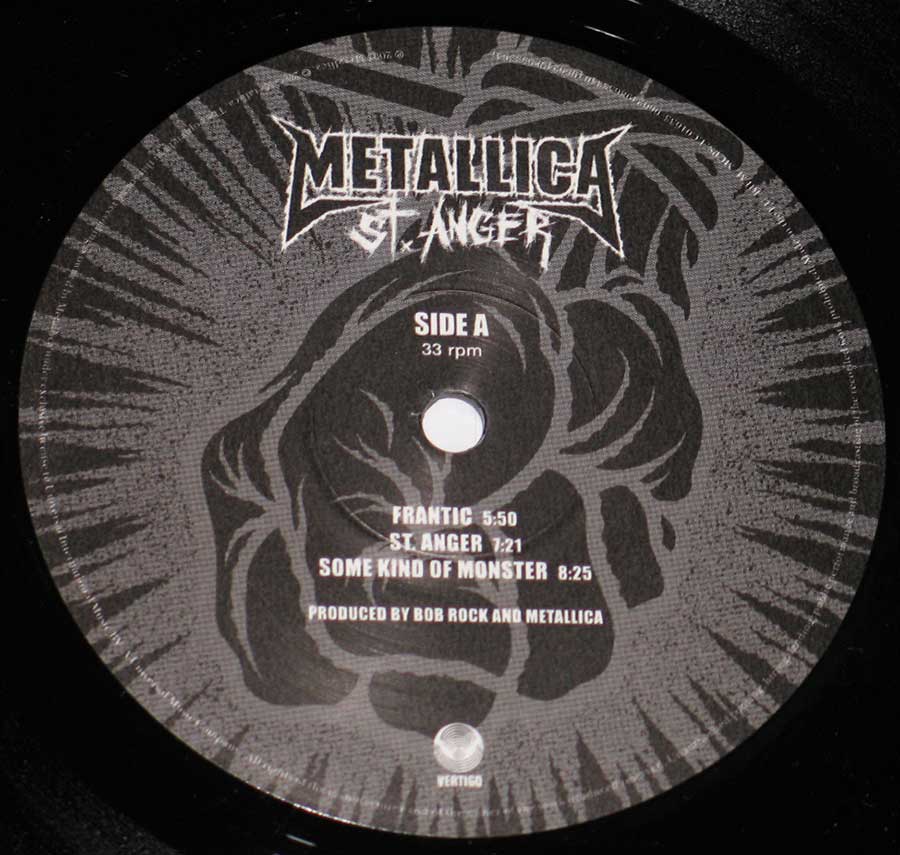 ---
This section shows the complete Metallica discography ordered by album-title. Several titles are International and have been listed with the country of release
---