---
Metallica Creeping Death Red Vinyl 12" Vinyl Album
This web-page shows the Rare Red vinyl issue of Creeping Death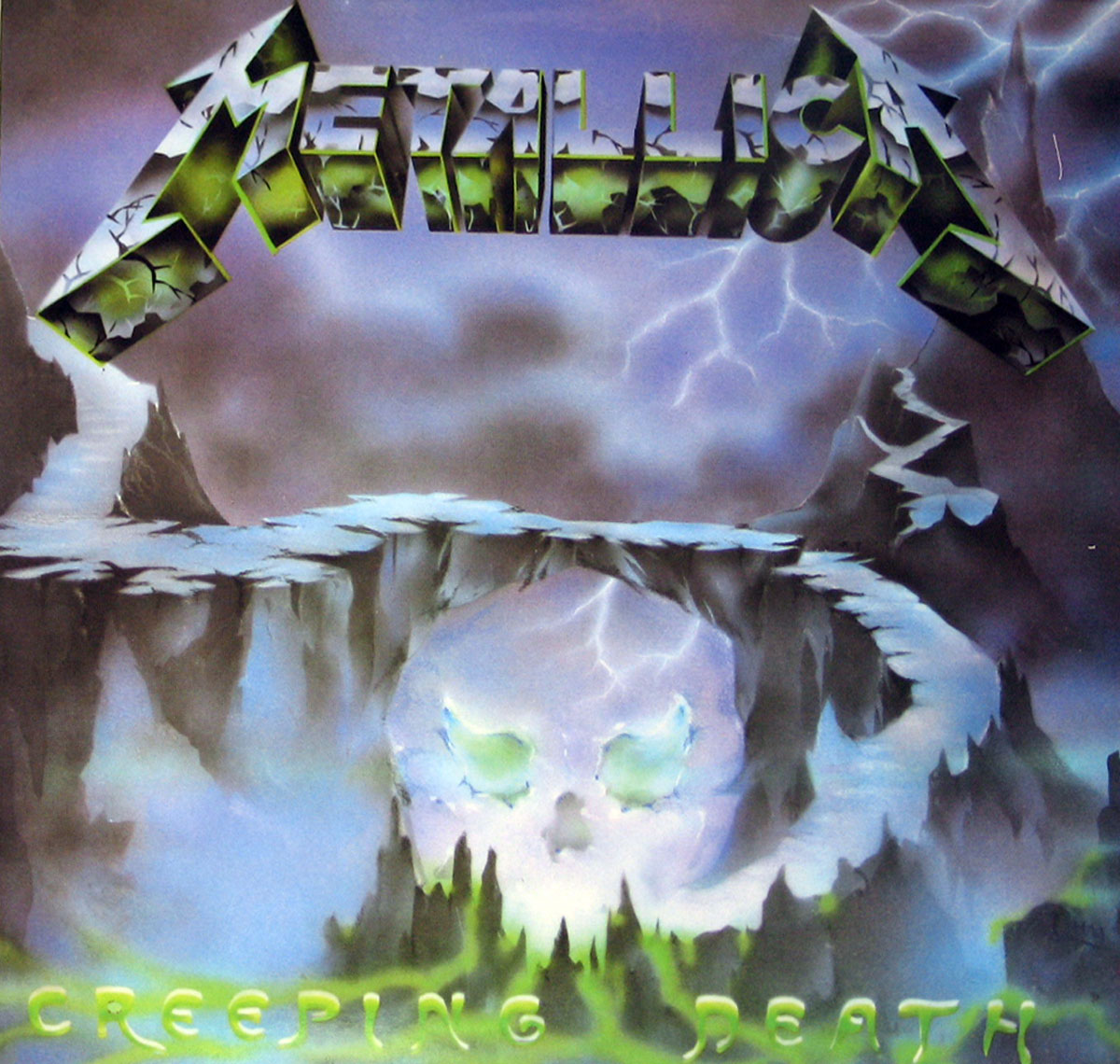 | | |
| --- | --- |
| Music Genre: | American Speed Thrash Metal |
Collector's info:

Rare Red vinyl issue of Creeping Death

Album: Production information:

The album: "Creeping Death" was produced by: Metallica
Sound Engineer Flemming Rasmussen

Flemming Rasmussen is a music producer from Denmark, who has produced and sound engineered over 1200 productions for bands like Metallica as well as many other well-known heavy metal bands including Artillery, Blind Guardian, Ensiferum, King Diamond, Morbid Angel.

Label Information:

Music For Nations 12 KUT 112


Media Format:

12" Vinyl Maxi-Single Gramophone Record
Album weight: 230 gram

Year & Country:

1984 Made in France


Track Listing of: "Creeping Death"
The Song/tracks on "Metallica Creeping Death White Vinyl " are
Side Two:

Am I Evil?

Blitzkrieg
Album cover photos of : Metallica Creeping Death Red Vinyl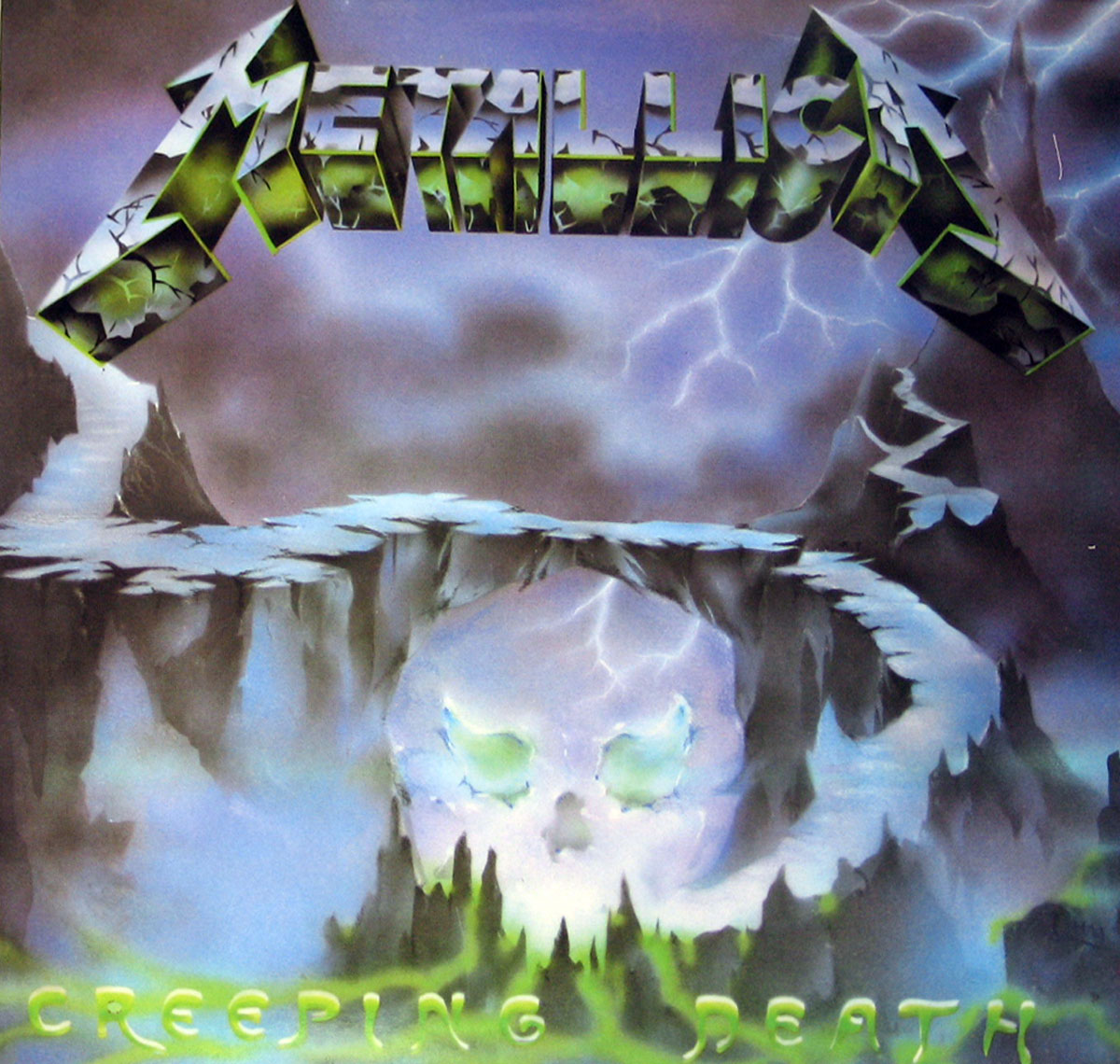 Photo of "Creeping Death" Red Vinyl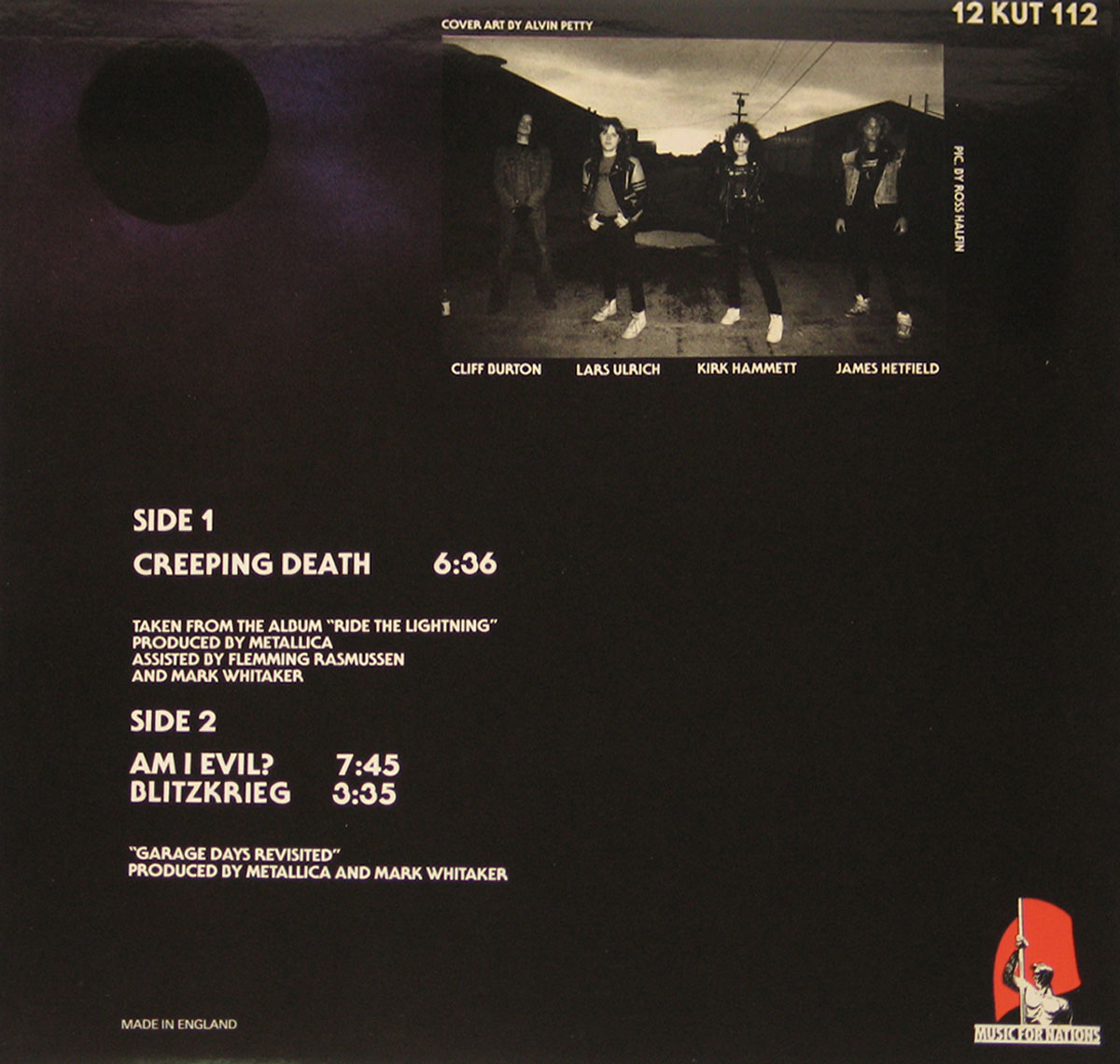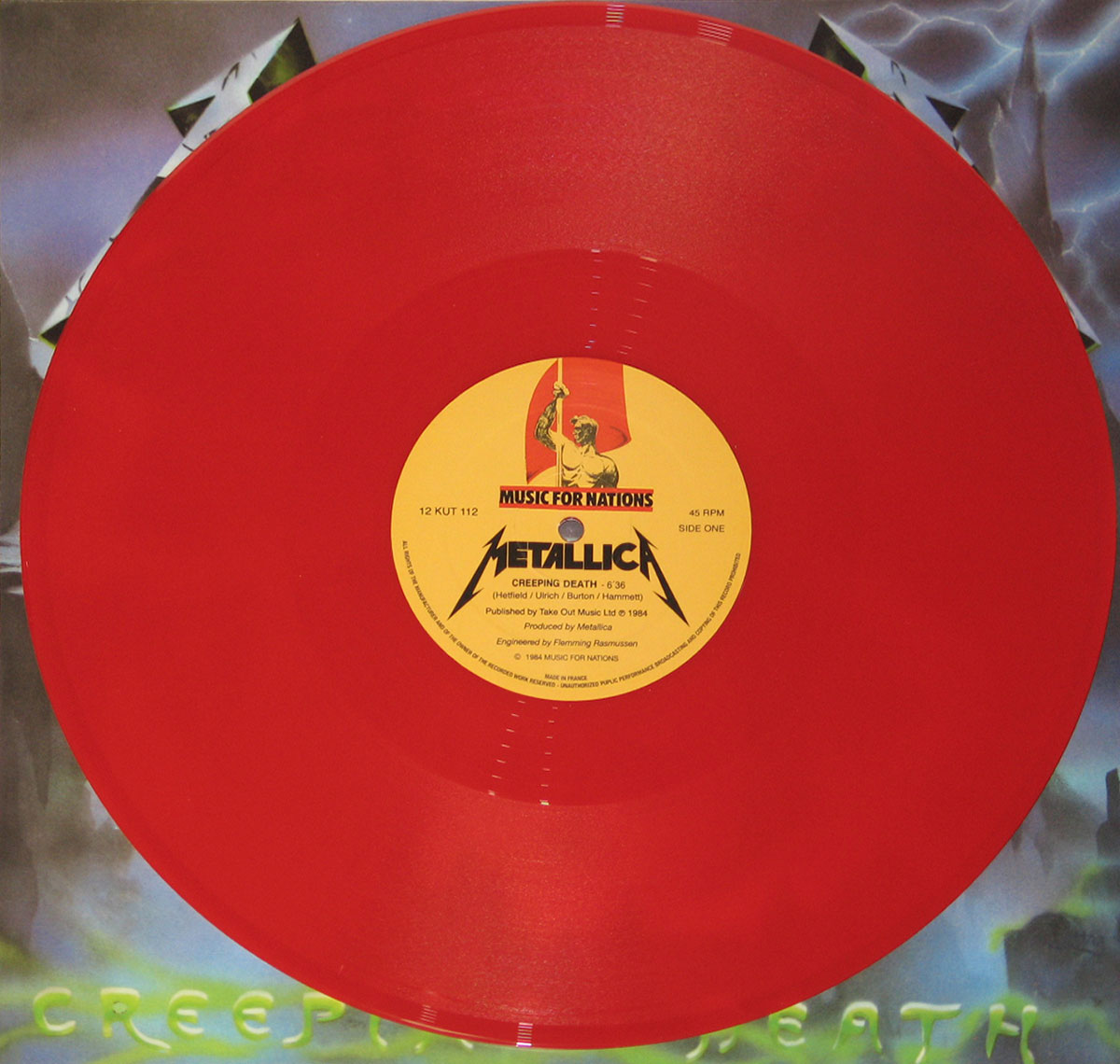 Close-up Photo of "Creeping Death" Record Label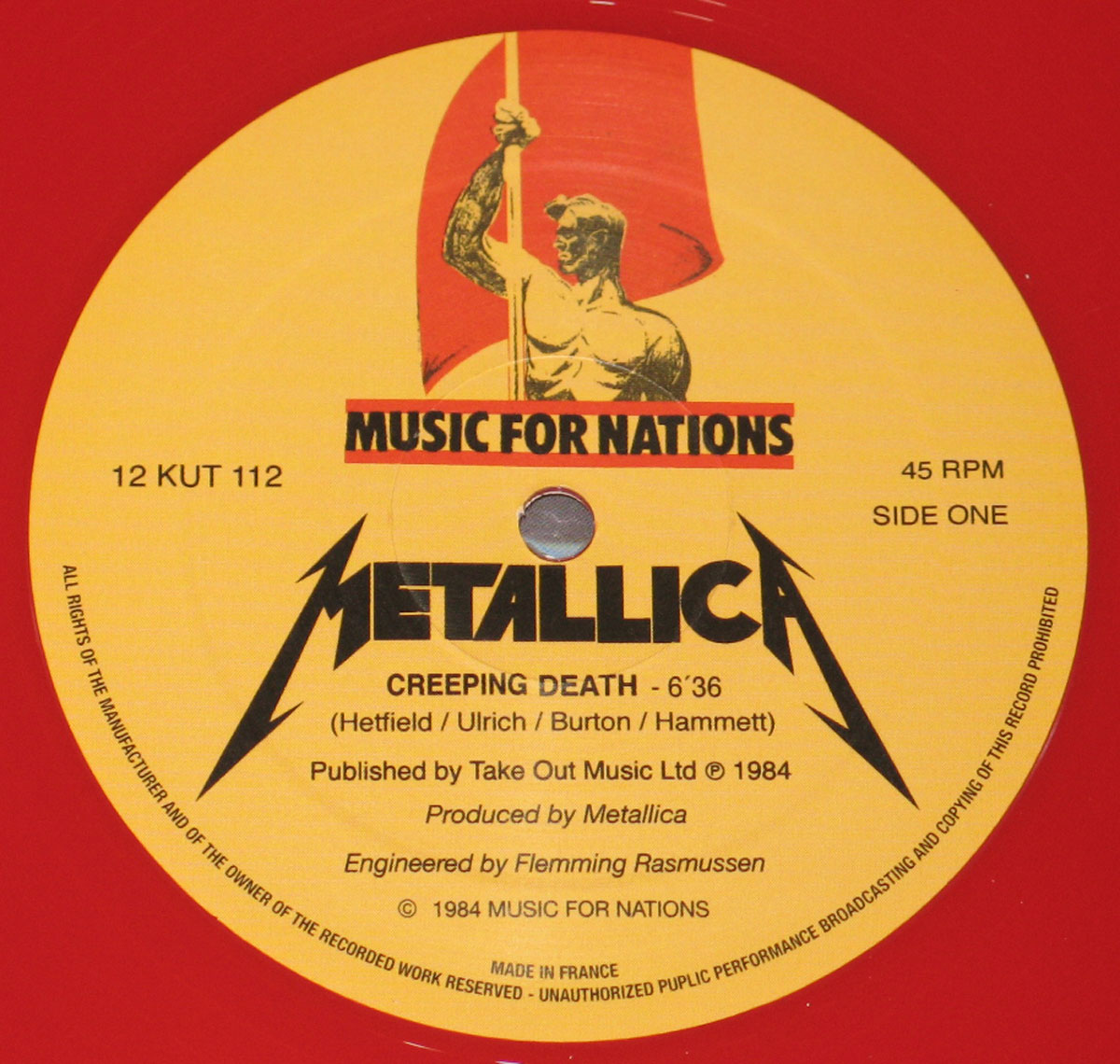 Note: The images on this page are photos of the actual album. Slight differences in color may exist due to the use of the camera's flash. Images can be zoomed in/out ( eg pinch with your fingers on a tablet or smartphone ).
---
---