---
BLACK SABBATH - Self-Titled ( 1970, France ) 12" VInyl LP ALbum
This the French release of "Black Sabbath"'s' debut album by the British Heavy Metal band with the same name.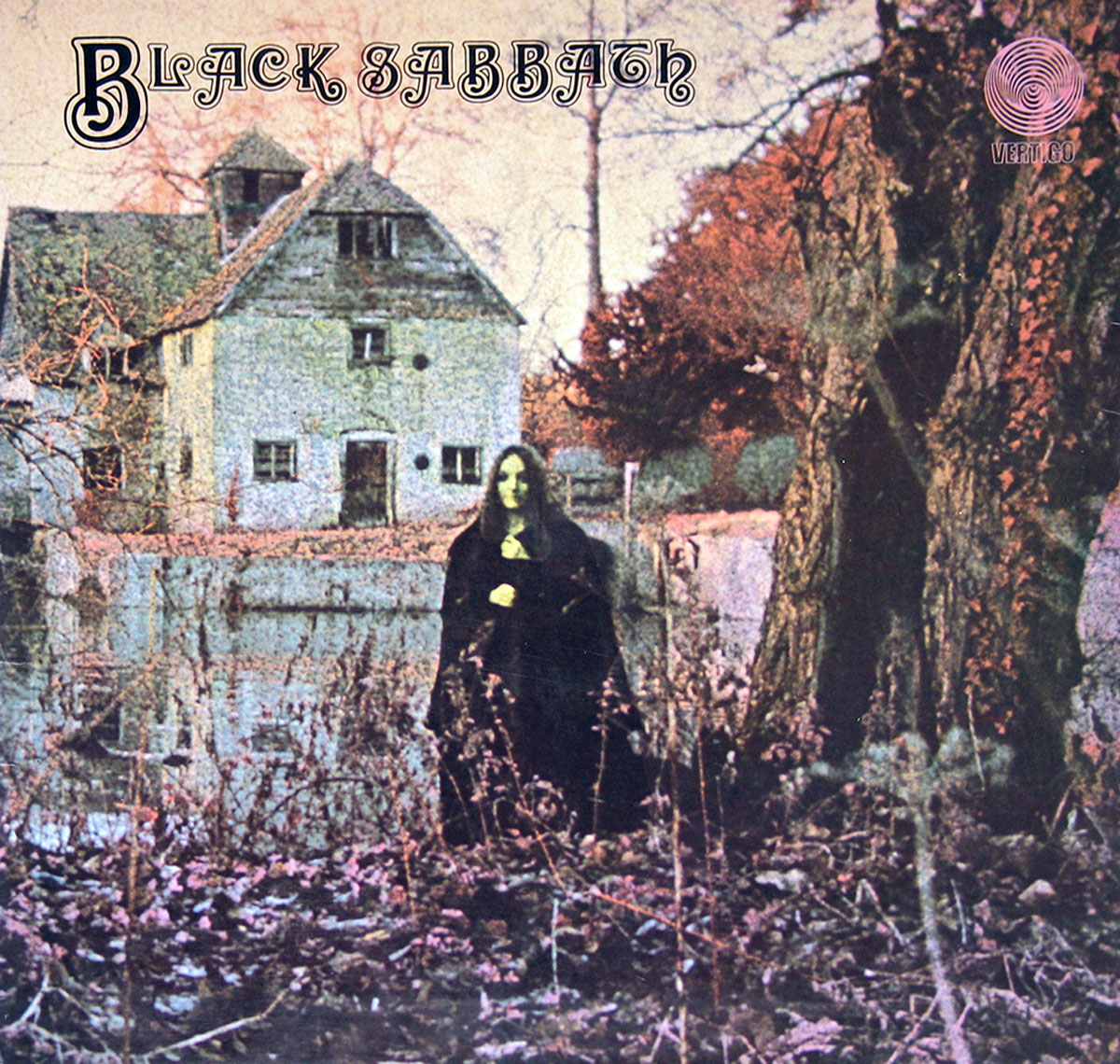 On this page you will find a detailed description of the album BLACK SABBATH - Self-Titled ( 1970, France ) with large photos of the album cover ( front and back ) , record labels (s) and vinyl records.
Music Genre: Hard Rock / Heavy Metal Music
Produced by Rodger Bain for Tuesday Productions for Tony Hall Enterprises.
Rodger Bain is a British music producer who has been working with "Tony Hall Enterprises" and "Tuesday Productions", during the early 1970s he has been known for producing music albums for Black Sabbath , Budgie, Judas Priest.
Sound engineers: Tom Allom, Barry Sheffield.
Tom "Colonel" Allom is a British Sound Engineer and Music Producer, during the 1970s and 1980s he has worked with bands like: "Black Sabbath" , "Cobra", " Def Leppard" , "Judas Priest" , "Kix", "Krokus" , "Wolf".
Photography and cover design Marcus Keef
Label: Vertigo 847.903 847903
Record Format: 12" LP
Country of Origin 1970 Made in France
Band Members and Musicians on: Black Sabbath - Black Sabbath Self-titled
Black Sabbath Band-members:
Track Listing of: Black Sabbath - Black Sabbath Self-titled
Side One:
Black Sabbath
The Wizard
Behind the Wall of Sleep
N.I.B
Side Two:
Evil Woman, Don't play your games with me
Sleeping Village
Warning
Front Cover Photo Of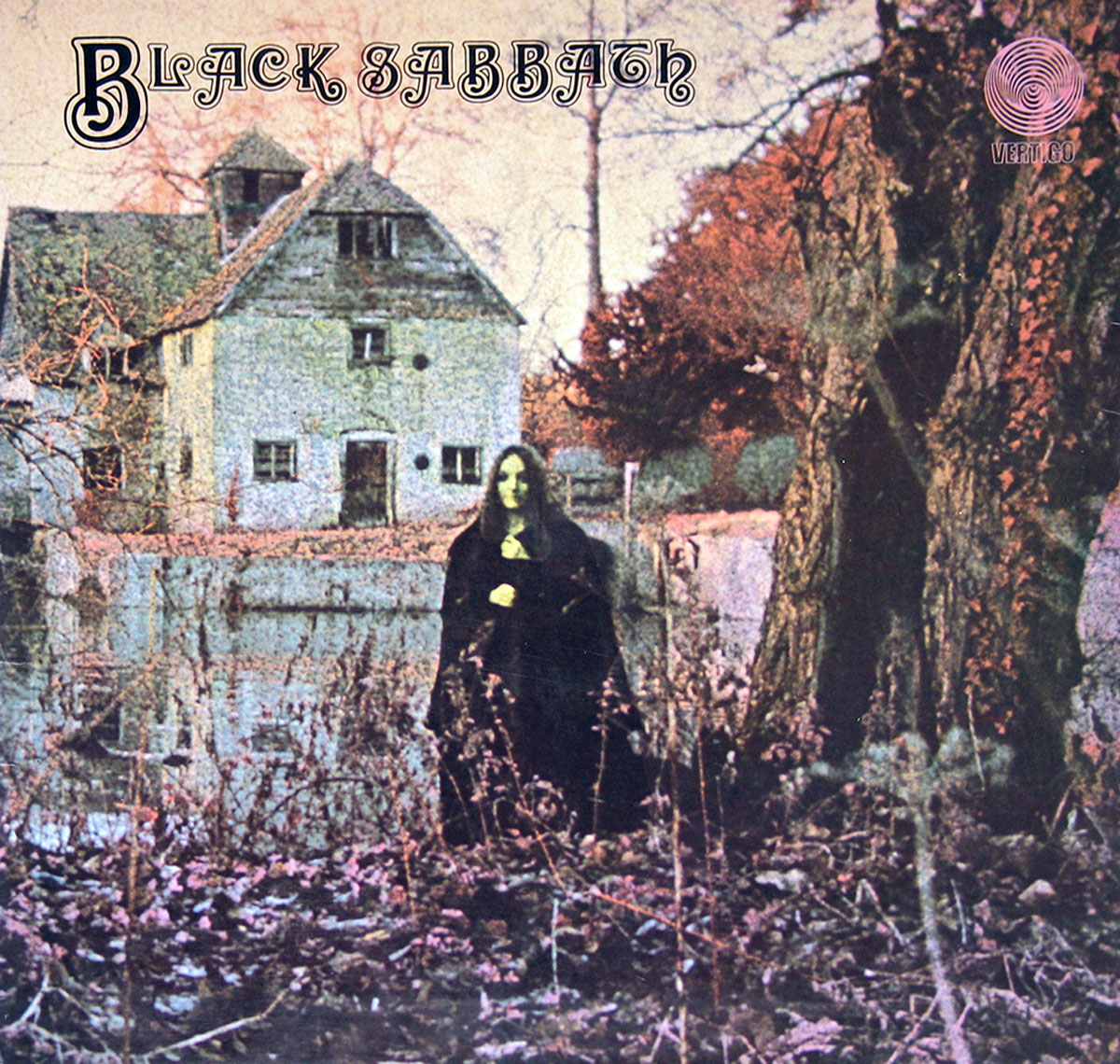 Close-up photo of record label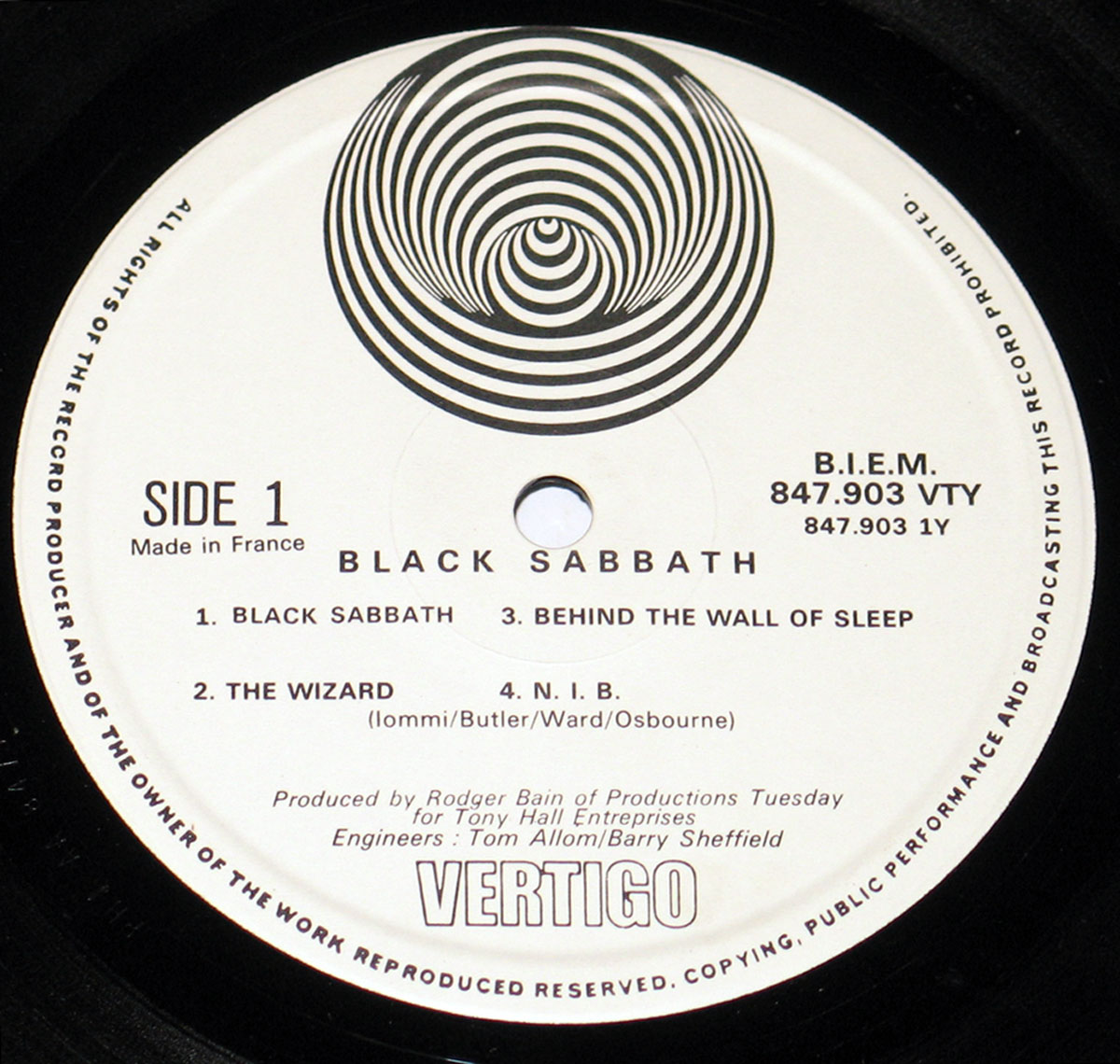 This page is a discography of vinyl records by Black Sabbath and release in the period 1960 until 1990.
---