Dehumanizer is the 16th official full length records, released by the British Hard Rock and Heavy Metal band "BLACK SABBATH":
Music Genre: English Death Metal, Heavy Metal, NWOBHM
Album: Production information:
Produced by Mack for Musicland GMBH
Darren Galer - Sound Engineer
Darren Galer a Sound Engineer who was worked on the couple of albums for Black Sabbath, DIO.
Leif Mases - Sound Engineer
Leif Mases a producer, sound engineer who has worked on recordings for bands like: Black Sabbath, Europe, Frida, Ian Gillan, Europe, Jeff Beck and many others.
Mack - Producer
Reinhold Mack nicknamed "Mack" and also known as "Wolfgang Mack" a German music producer and Sound Engineer and is best known for his work with bands like "Electric Light Orchestra", Queen, "Deep Purple", Rainbow and others.
Stephen Wissnet - Sound Engineer
Stefan Wissnet ( his name can also be spelled as Stephen Wissnet ) a German Producer, Sound Engineer and Bass guitar player. As a sound engineer he has often been working with Reinhold Mack and has engineered on albums for and others.
Mark "Weissguy" Weiss - Photography
Mark Weiss is an American rock and roll photographer. His most widely recognized photographs capture the look and aesthetic of music and celebrity personalities of the 1980s. His work with renowned publications such as Circus magazine and FACES helped establish Mark "Weissguy" Weiss as a name known for rock photography. He has photographed everyone from the Rolling Stones , KISS , Madonna , to the Wu Tang Clan.Source: Wikipedia
Will Rees - Cover Art
Will Rees is an illustrator and has worked on the album cover artwork for Black Sabbath and DIO.
Record Label: I.R.S 7 13155
Record Format: 12" Vinyl LP Gramophone Record Album weight: 200 gram
Year & Country 1992 Made in EEC
Band Members and Musicians on: Black Sabbath Dehumanizer
Band-members, Musicians and Performers
Track Listing of: Black Sabbath Dehumanizer
Computer God 6:10
After All (the Dead) 5:37
TV Crimes 3:58
Letters from Earth 4:12
Master of Insanity 5:54
Time Machine 4:10
Sins of the Father 4:43
Too Late 6:54
I 5:10
Buried Alive 4:47
Album cover photos of : Black Sabbath Dehumanizer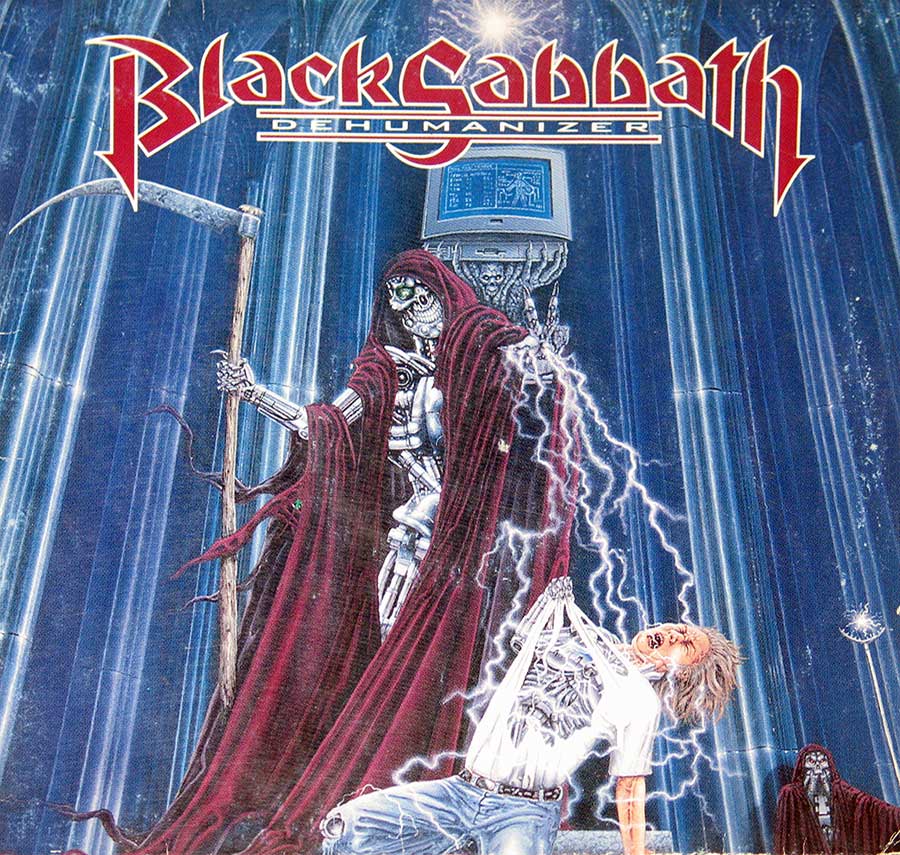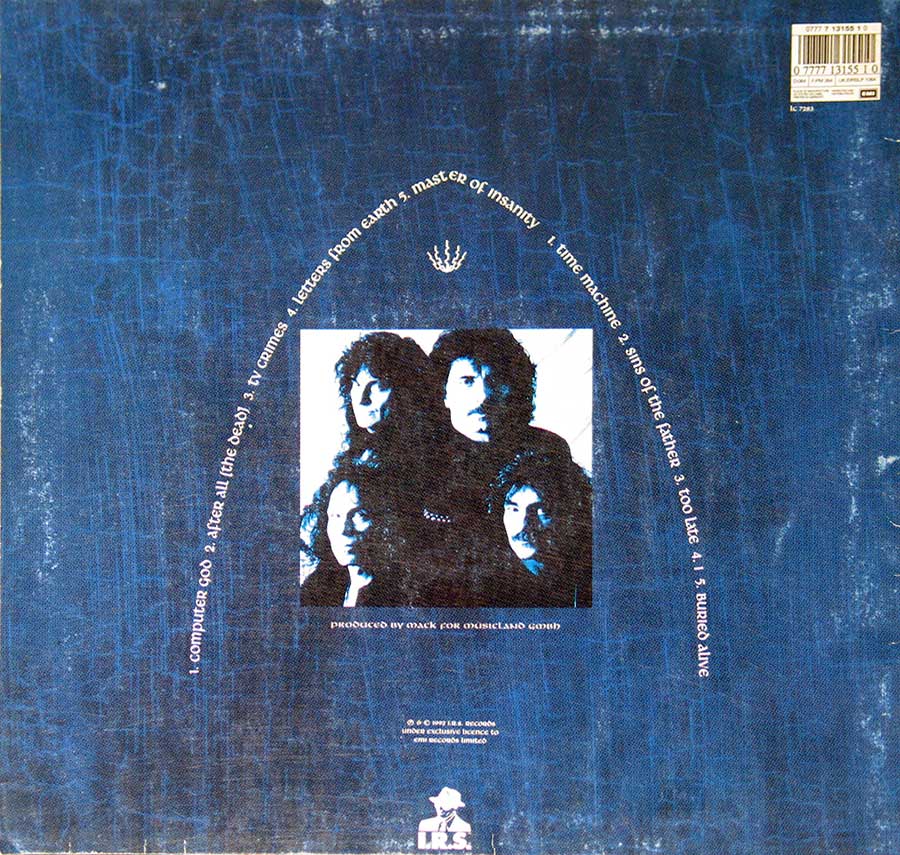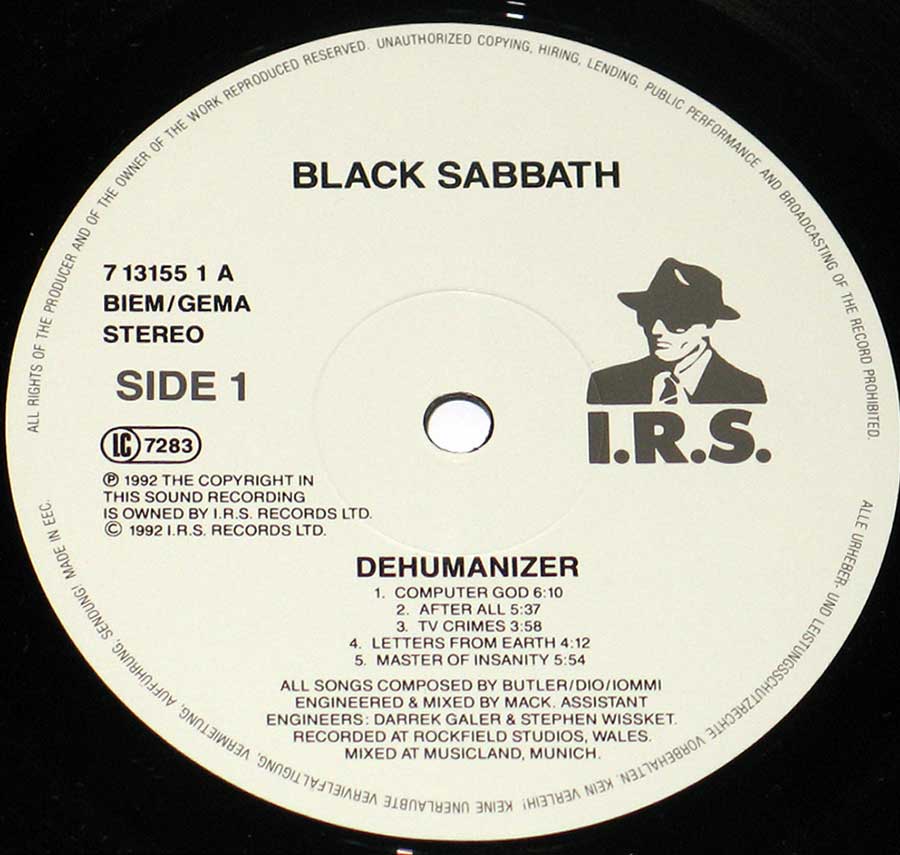 Note: The images on this page are photos of the actual album. Slight differences in color may exist due to the use of the camera's flash. Images can be zoomed in/out ( eg pinch with your fingers on a tablet or smartphone ).