---
BLACK SABBATH GREATEST HITS ( NEMS, White Label ) 12" VInyl LP ALbum
This is the "Greatest Hits" compilation album released in 1977 on the NEMS Record Label. The illustration on the album front cover is "El Triunfo de la Muerte" by Pieter Bruegel, El Viejo and the record's label is white with black typography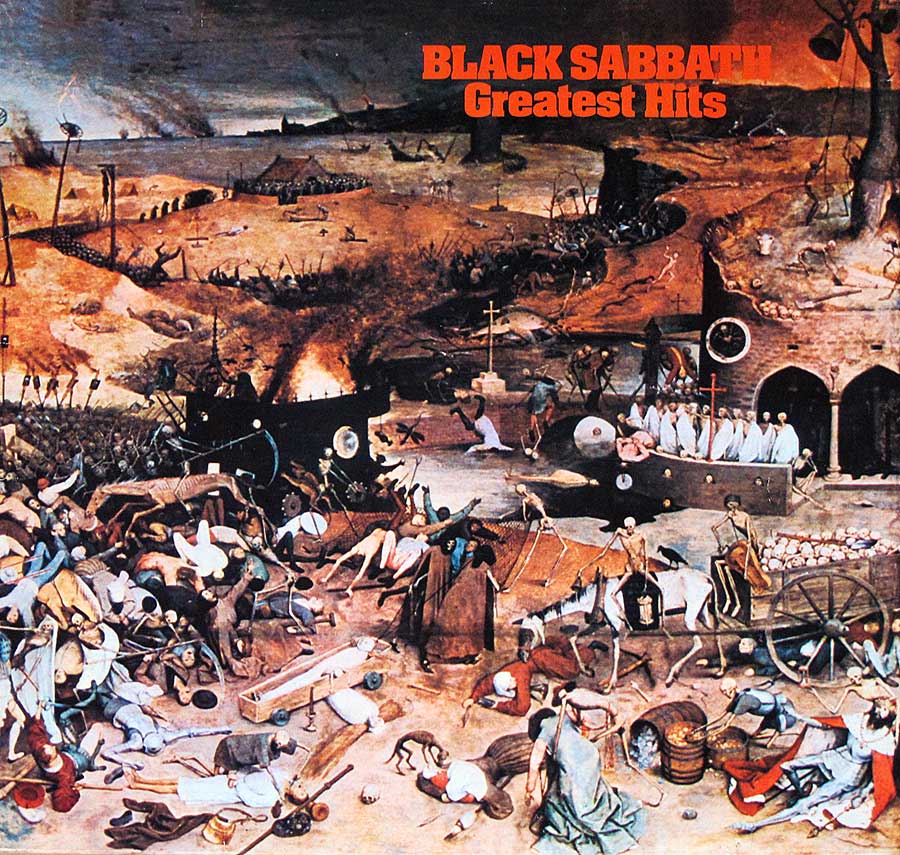 On this page you will find a detailed description of the album BLACK SABBATH GREATEST HITS ( NEMS, White Label ) with large photos of the album cover ( front and back ) , record labels (s) and vinyl records.
Music Genre:

Hard Rock, Heavy Metal

Album Production information:

The album: "BLACK SABBATH - Greatest Hits" was produced by: Rodger Bain, Pstrick Meehan

Rodger Bain is a British music producer and during the early 1970s he has been known for producing music albums for Black Sabbath, Budgie, Judas Priest.

Patrick Meehan was manager of "Black Sabath" until 1975.

Label Information:

NEMS NEL 6009

Media Format:

12" LP Vinyl Stereo Gramophone Record
Total Album (Cover+Record) weight: 230 gram

Year & Country:

1977 Made in West-Germany
Personnel/Band Members and Musicians on: BLACK SABBATH - Greatest Hits
Black Sabbath Band-members, Musicians and Performers
Complete Track-listing of the album "BLACK SABBATH - Greatest Hits"
The detailed tracklist of this record "BLACK SABBATH - Greatest Hits" is:
Track-listing :

Paranoid

N.i.B
Changes
Sabbath Bloody Sabbath
Iron Man
Black Sabbath
War Pigs
Laguna Sunrise
Tomorrow's Dream
Sweet Leaf
High Quality Photo of Album Front Cover "BLACK SABBATH - Greatest Hits"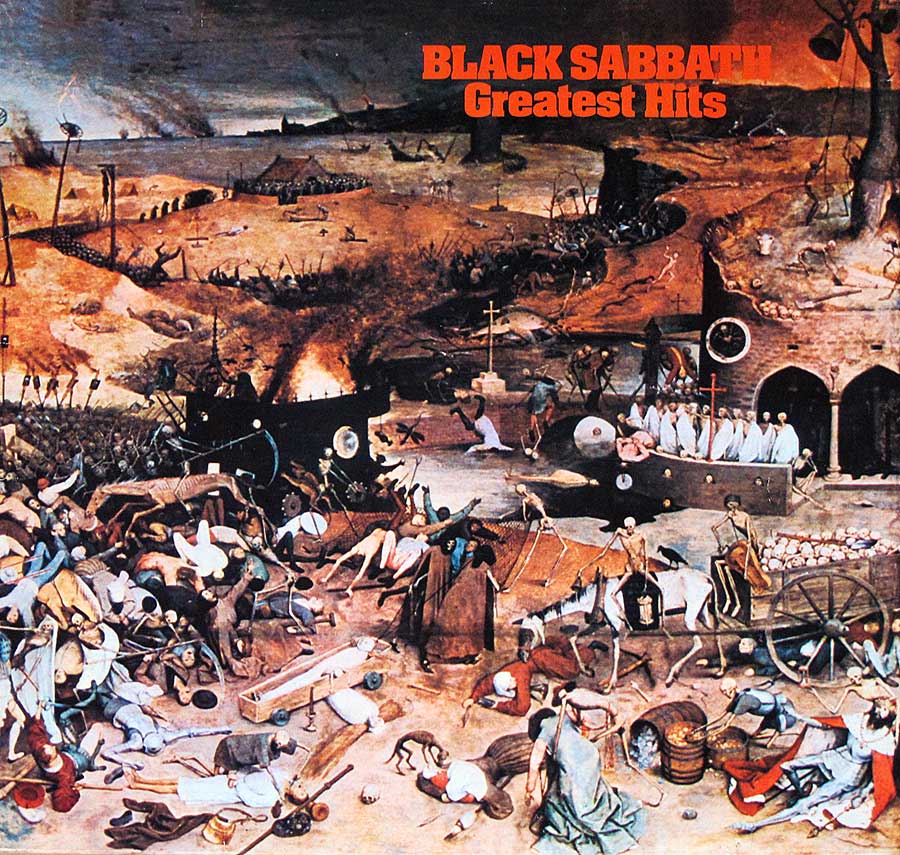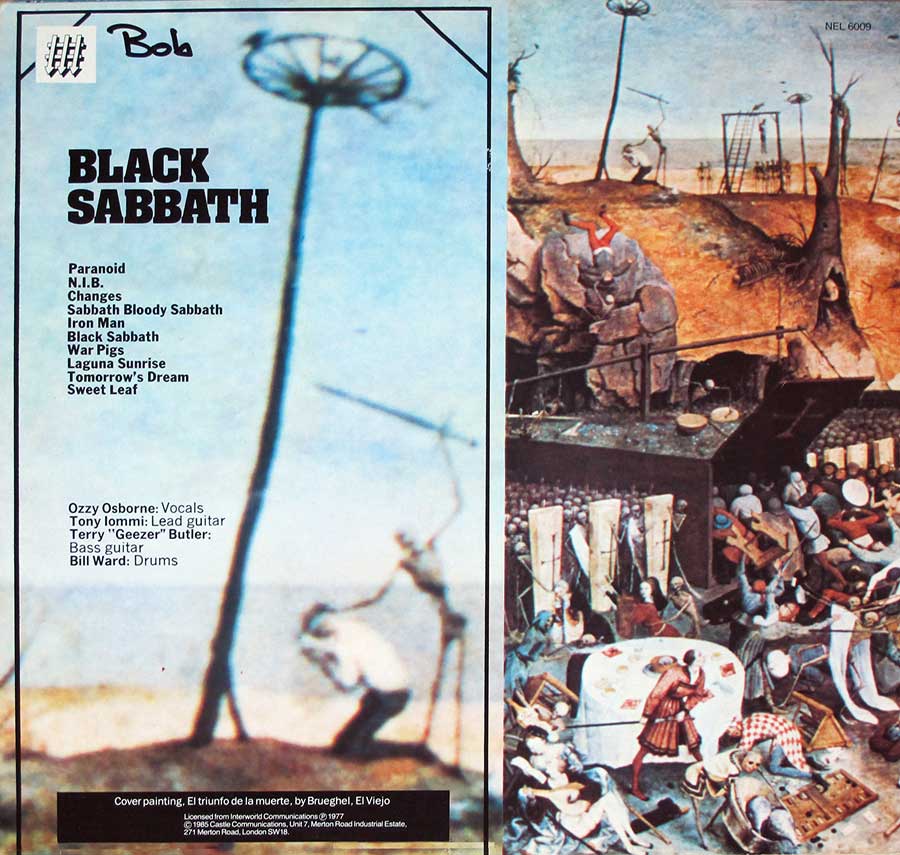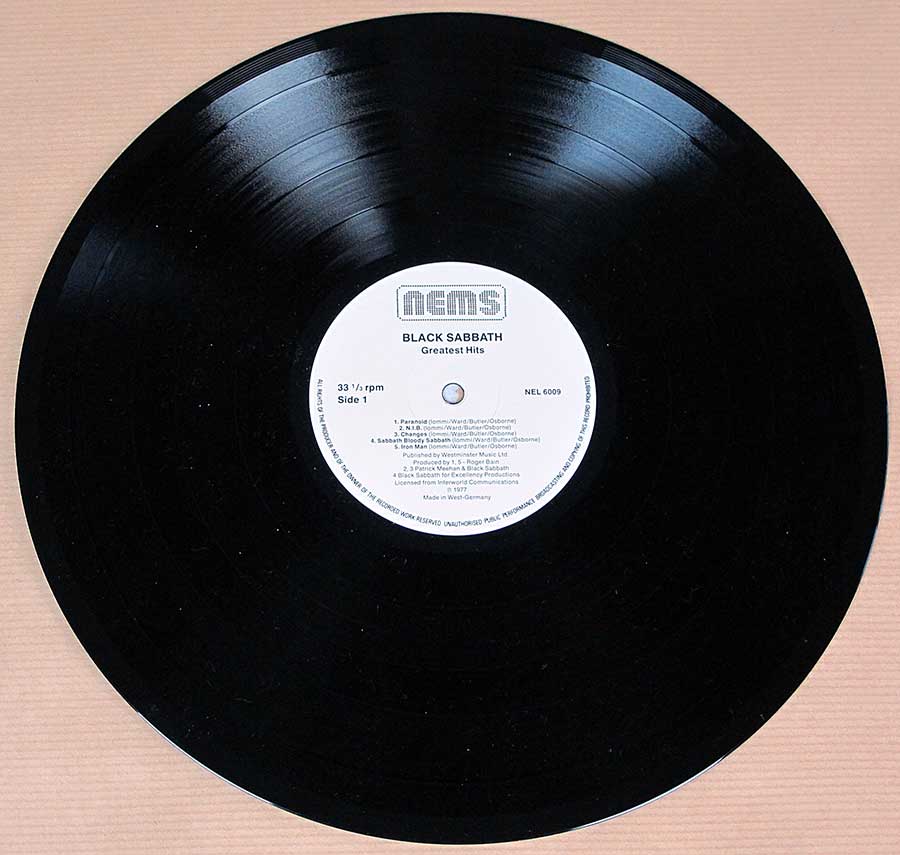 Note: The images on this page are photos of the actual album. Slight differences in color may exist due to the use of the camera's flash. Images can be zoomed in/out ( eg pinch with your fingers on a tablet or smartphone ).
This page is a discography of vinyl records by Black Sabbath and release in the period 1960 until 1990.
---