---
Scorpions Virgin Killer ITaly 12" VINYL LP ALBUM
Virgin Killer is the fourth studio album by the German heavy metal band Scorpions. It was released in 1976 and was the first album of the band to attract attention outside Europe. The title is described as being a reference to time as the killer of innocence. The original cover featured a nude prepubescent girl, which stirred controversy in the U.K., U.S. and elsewhere. As a result, the album was re-issued with a different cover in some countries.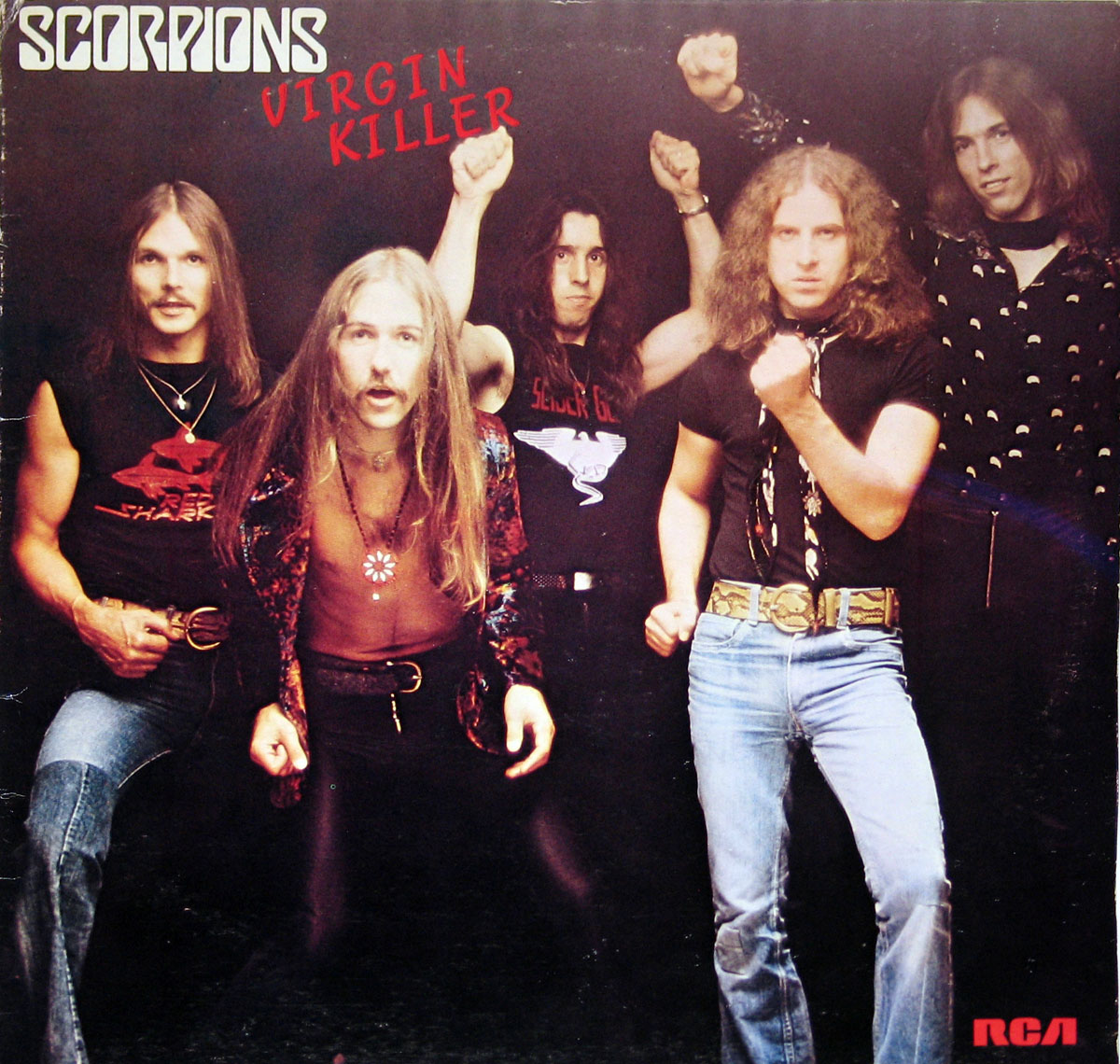 Album cover photos of : Scorpions Virgin Killer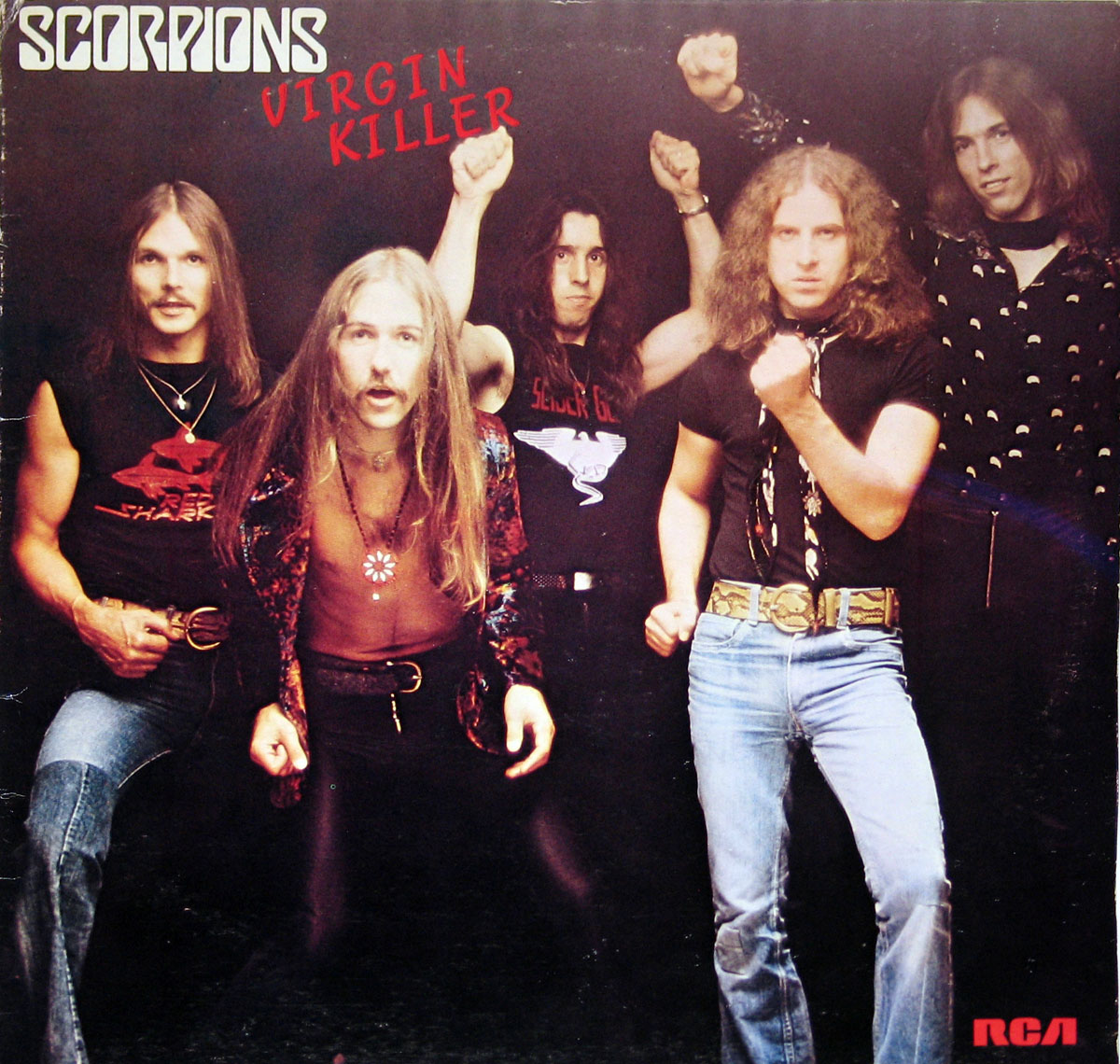 Photo of "Virgin Killer" Album's Back Cover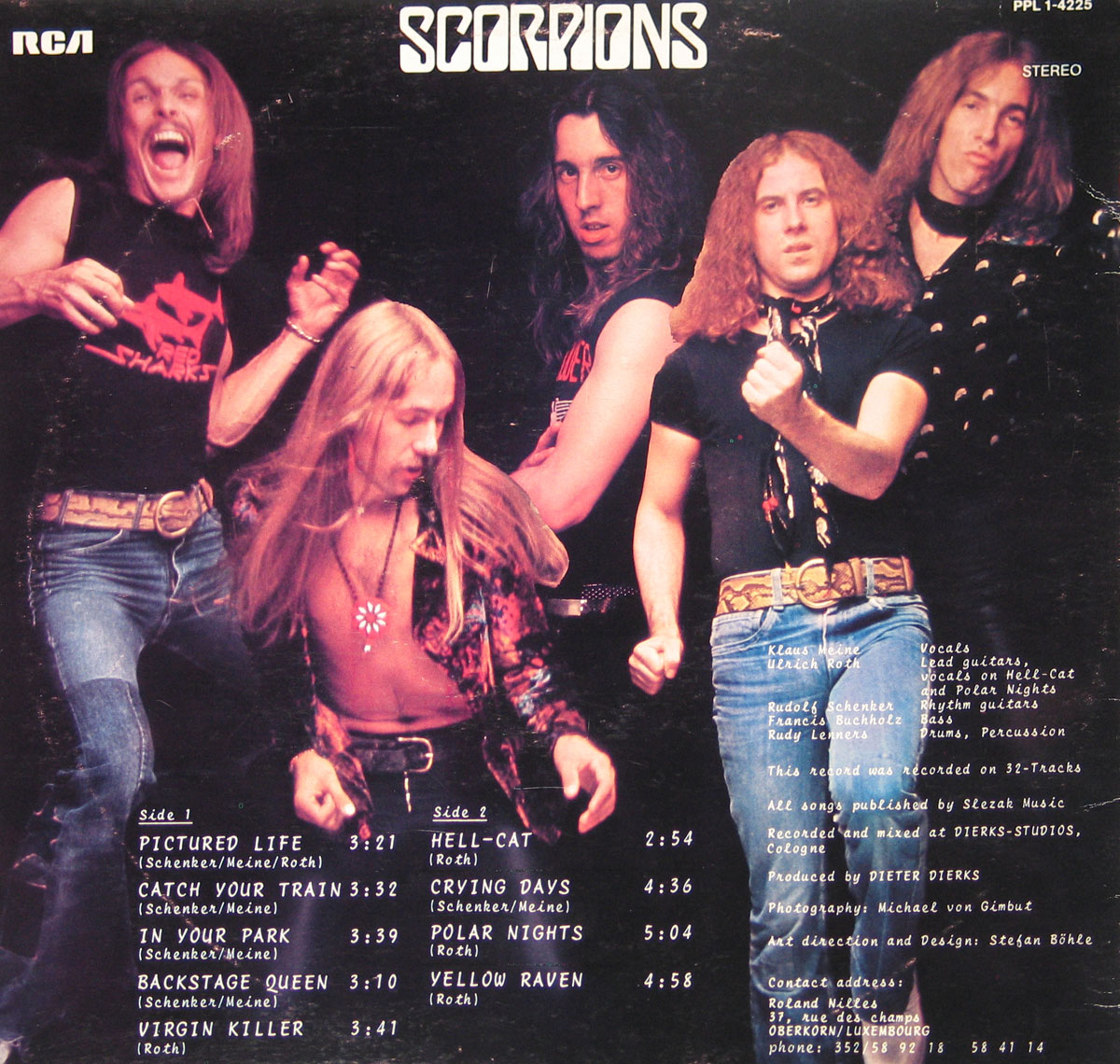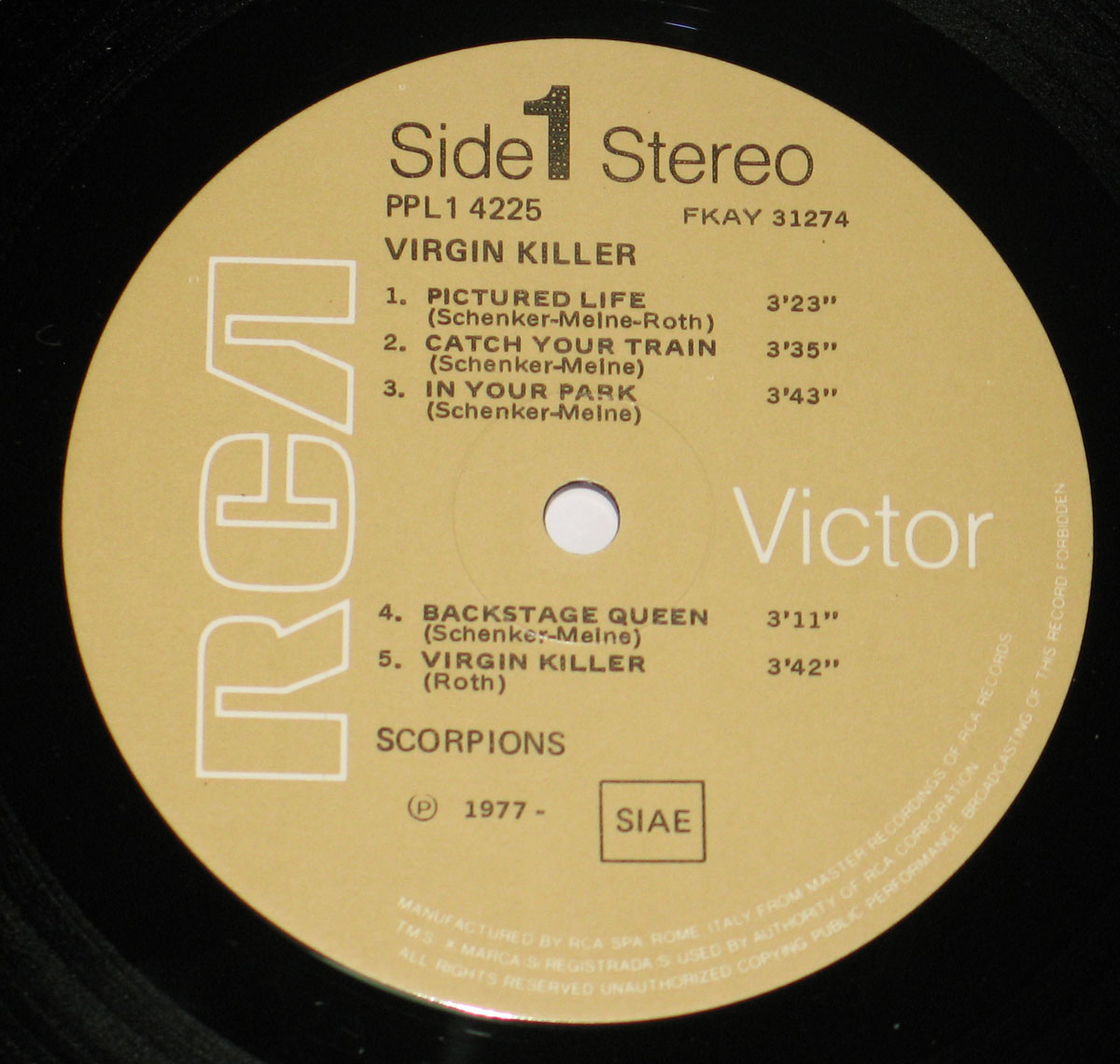 Note: the above pictures are actual photos of the album and allow you to judge the quality of cover. Slight differences in color may exist due to the use of the camera's flash.
Music Genre:

Teutonic Hard Rock, Heavy Metal Music

Label Information:

RCA Victor PPL1 4225

Media Format:

12" Vinyl LP Gramophone Record
Album weight: 230 gram

Year & Country:

1977 Made in Italy
Band Members and Musicians on: Scorpions Virgin Killer
Band-members, Musicians and Performers
Klaus Meine vocals

Klaus Meine is a German singer and was born 1948, Hannover, Germany. He has been lead singer with the German Hard Rock / Heavy Metal band "Scorpions" since 1969. Meine made a guest-appearance on Michael Schenker's album "Rock Will Never Die".

Ulrich Roth guitar, vocals

Ulrich Roth ( also known as Uli Jon Roth ) a German guitar player and best known as the Lead Guitarist of the German Hard Rock / Heavy Metal band "Scorpions". He started his career in a band called "Dawn Road" around 1973. The band-members Uli Jon Roth, Achim Kirschning, Francis Buchholz, Jürgen Rosenthal joined Rudolf Schenker and Klaus Meine to form "Scorpions". Roth was guitarist with "Scorpions" from 1974 until 1977 and formed is proper band "Electric Sun".

Rudolf Schenker guitar, vocals

Rudolf Schenker - Founder and Guitarist with the German Hard Rock / Heavy Metal band "Scorpions" since it's formation in 1964. Rudolf is brother of Michael Schenker and Barbara Schenker. He uses guitar made by the German guitar maker Dommenget.

Francis Buchholz bass

Francis Buchholz - Bass guitar player from Hannover, Germany and was born in 1954. Buchholz started his musical career , together with Ulrich Roth and Hans-Jurgen Rosenthal, during 1972 in a band called "Dawn Road". "Dawn Road" dismantled around 1974 and members joined "Scorpions". Buchholz performed with the Scorpions from 1973 until 1992.

Achim Kirschning synthesizer, keyboards
Rudy Lenners percussion, drums

Rudy Lenners - Drums, Producer, Illustrator is from Belgium and was born in 1952. Lenners has been performing with "Scorpions" from 1975 until 1977. He replaced Jürgen Rosenthal and appeared on two Scorpions albums: "In Trance" and "Virgin Killer", he was replaced by Herman Rarebell in 1977. in 1983 Lenners performed with the Belgian band "Key West" and recorded te album "First Invasion". Later during 1985 he played drums with the "Steelover" band.
Track Listing of: "Virgin Killer"
The Song/tracks on "Virgin Killer" are
Pictured Life (Meine, Roth, Schenker) 3:21
Catch Your Train (Meine, Schenker) 3:32
In Your Park (Meine, Schenker) 3:39
Backstage Queen (Meine, Schenker) 3:10
Virgin Killer (Roth) 3:41
Hell Cat (Roth) 2:54
Crying Days (Meine, Schenker) 4:36
Polar Nights (Roth) 5:04
Yellow Raven (Roth) 4:58
---