---
SCORPIONS STILL LOVING YOU 7" PS SINGLE VINYL
  "Still Loving You" is the song of Scorpions from their 1984 album Love at First Sting. It was the second single of the album, reaching #64 on Billboard Hot 100. In France, the single sold 1.7 million copies.
In an interview with Songfacts, Rudolf Schenker explained "It's a story about a love affair where they recognized it may be over, but let's try again."
The song is also considered a thinly veiled metaphor for a still divided Eastern & Western Germany. "Your pride has built a wall so strong that I can't get through, is there really no chance to start once again?" "only love can break down the walls someday" and "Yes I've hurt your pride and I know what you've been through, you should give me a chance, this can't be the end, I'm still loving you" were clear references to the Berlin Wall and the despair many Germans felt about their divided homeland.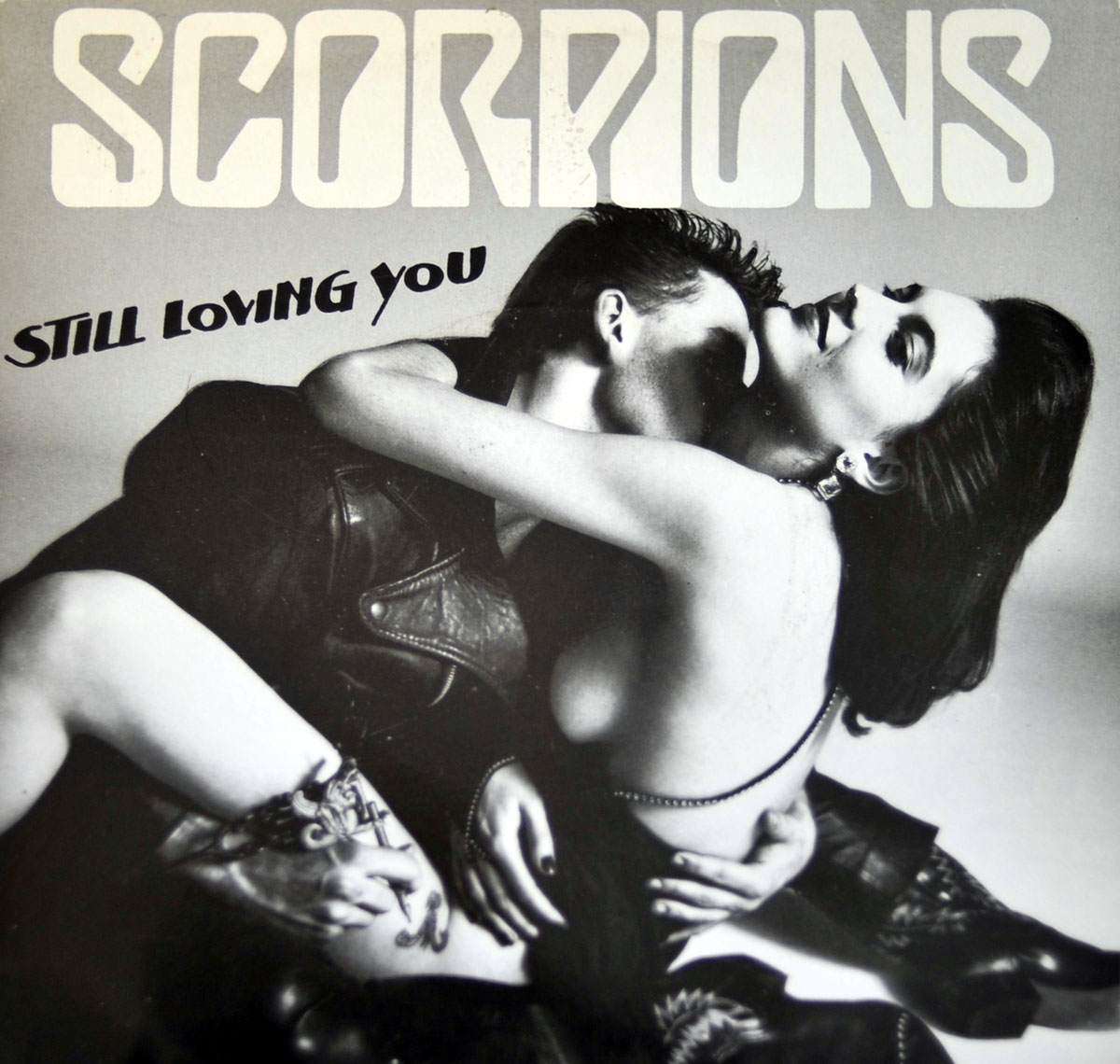 Collectors information & Description:

Music Genre:

German Heavy Metal, Rock Ballad

Label Information:

EMI Pathe Marconi 2001867 / Breeze Music

Media Format:

7" Vinyl Stereo Gramophone Record

Year & Country:

1984 France
Complete Track-listing of the album "SCORPIONS Still Loving You"
The detailed tracklist of this record "SCORPIONS Still Loving You" is:
Side One:
Still Loving You
Side Two:
As Soon As The Good Times Roll
High Quality Photo Sleeve of "SCORPIONS Still Loving You"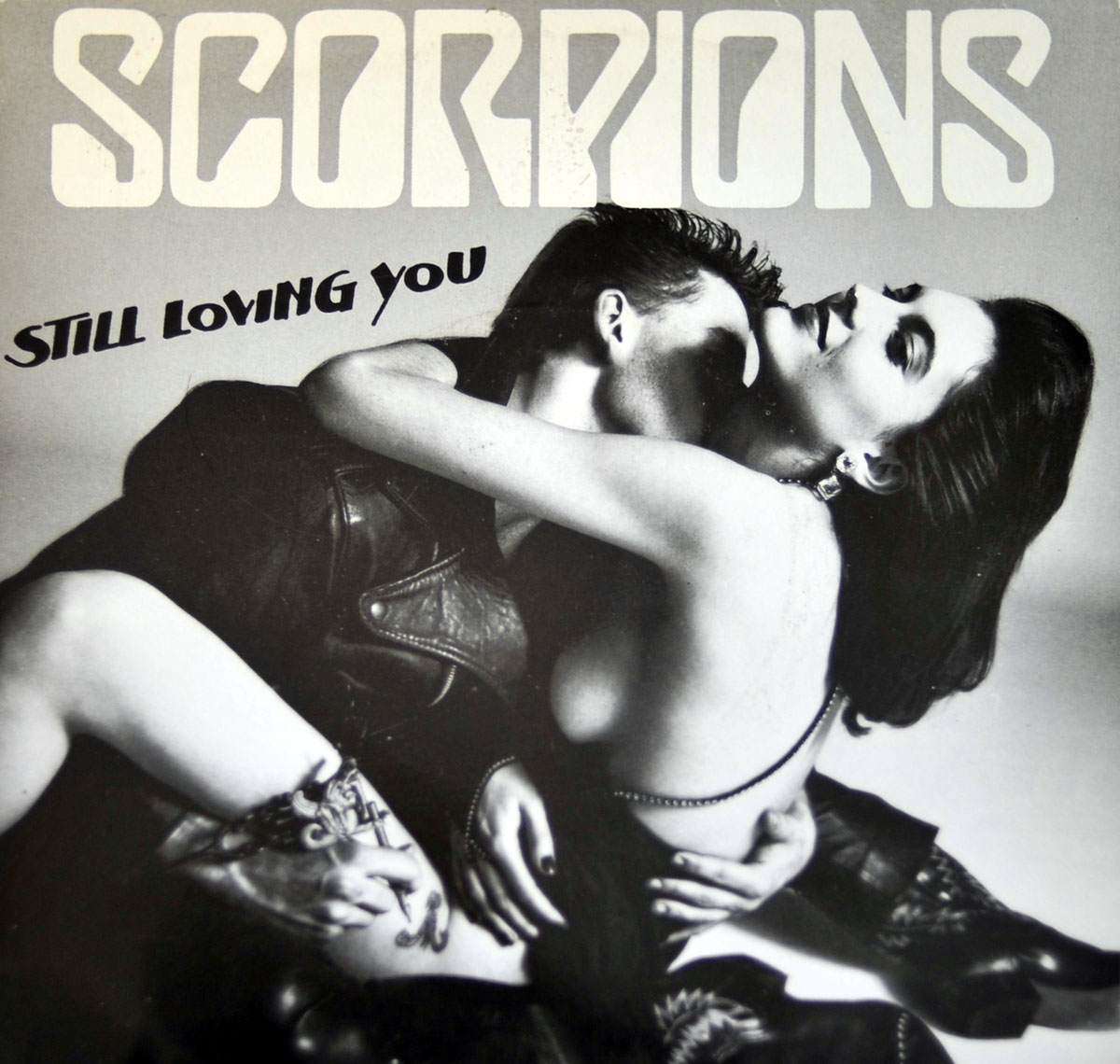 Album Back Cover Photo of "SCORPIONS Still Loving You"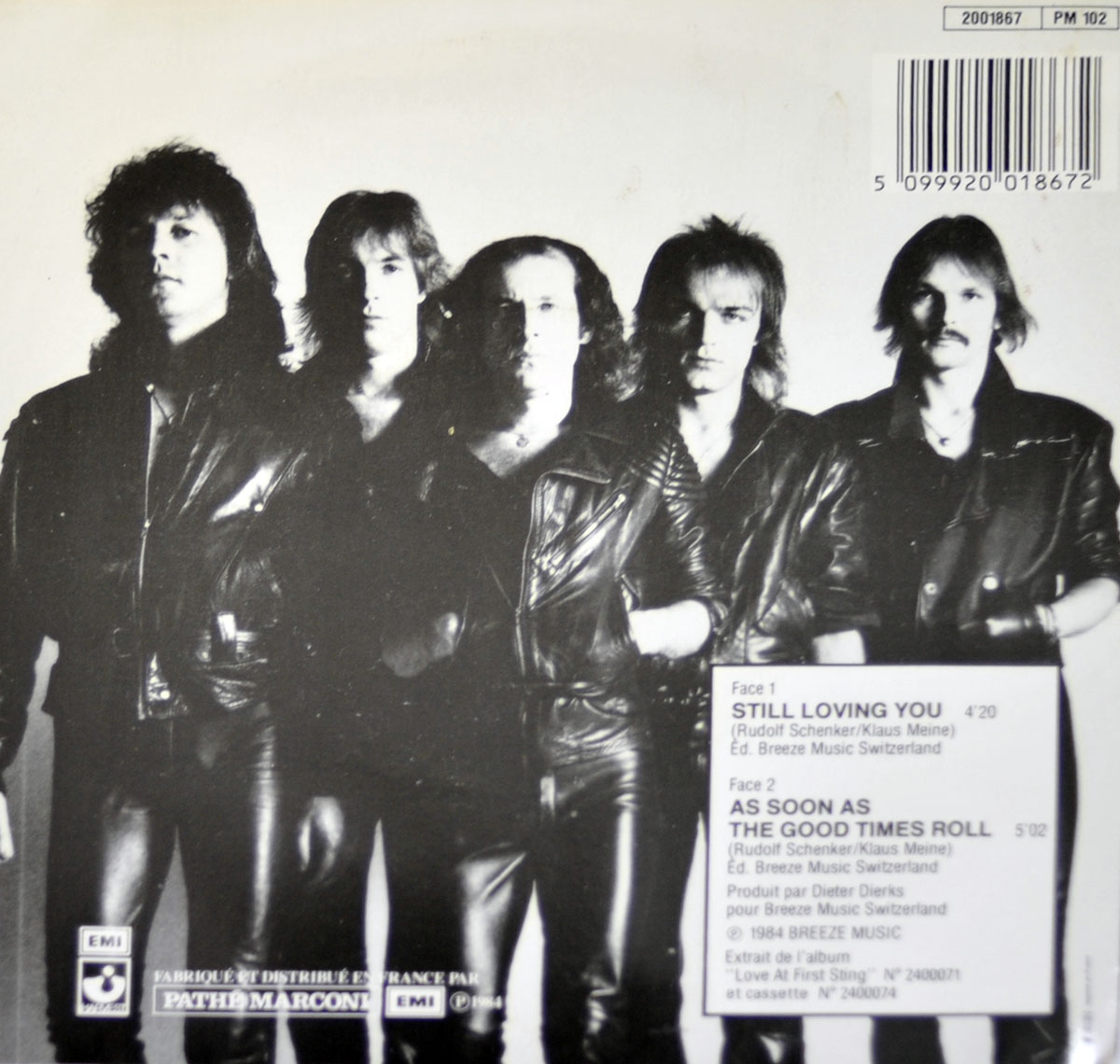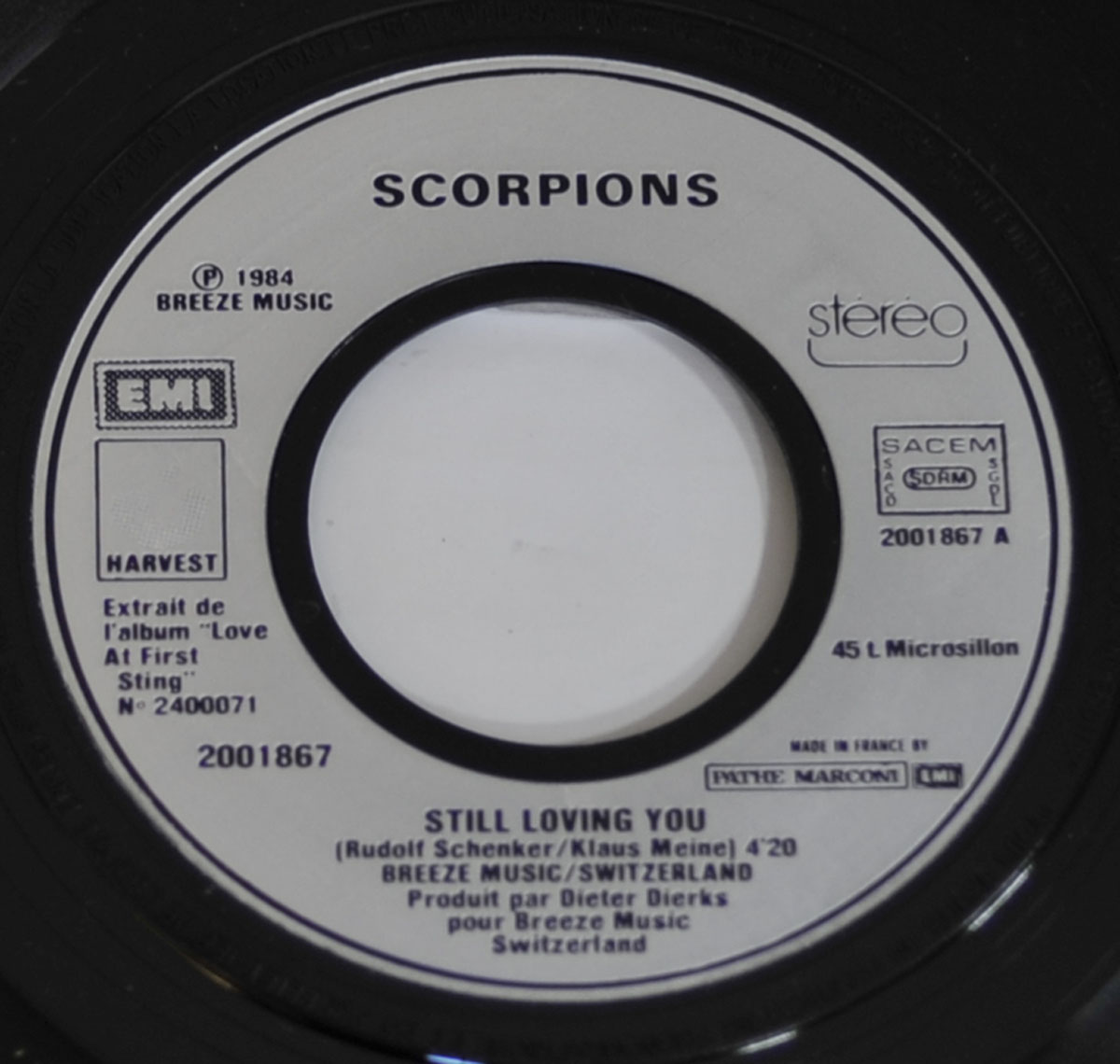 Note: The images on this page are photos of the actual album. Slight differences in color may exist due to the use of the camera's flash.
---