---
FRANK ZAPPA CHUNGA'S REVENGE Germany Gatefold 12" LP VINYL
Collector's Info: Note: this is a original 1972 German pressing which has both "Stereo" and the Gema-logo printed on the left hand side. The text "A REPRISE RECORDING DISTRIBUTED BY WEA..." on the record's label. and "Kinney, Carl v.d.Linnepe" printed on the back of the album cover.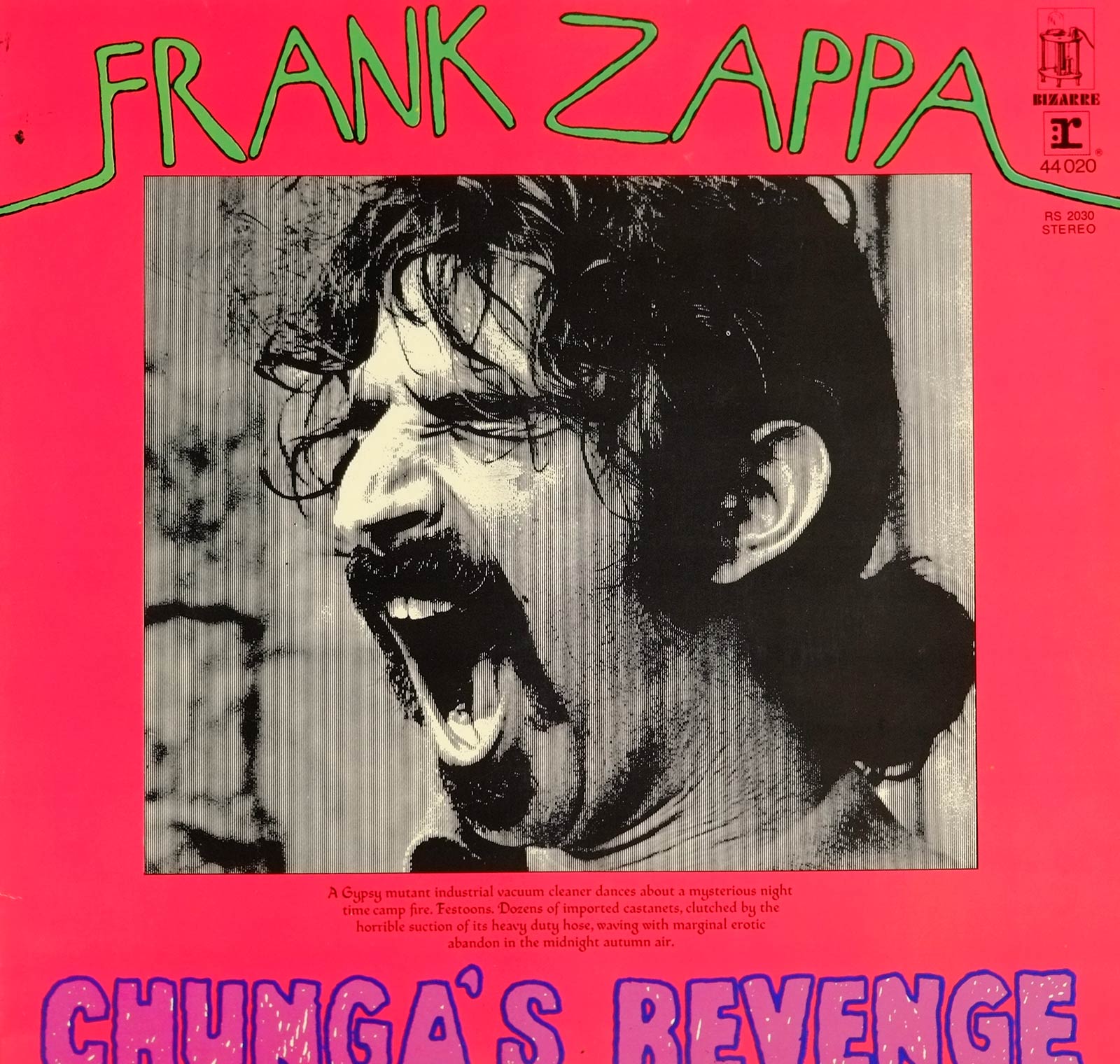 Collectors information & Description:
Gatefold (FOC) cover design with artwork / photos on the inside cover pages
"Chunga's Revenge" is the album by Frank Zappa, released on October 23, 1970. Zappa's first effort of the 1970s marks the first appearance of former Turtles members Flo & Eddie on a Zappa record, and signals the dawn of a controversial epoch in Zappa's history (this era is both hated and loved by Zappa fans in equal measure). Chunga's Revenge represents a shift from both the satirical political commentary of his 1960s work with The Mothers of Invention, and the jazz fusion of Hot Rats.
Music Genre:

Rock, Jazz Rock
Album Production Information:

The album: "FRANK ZAPPA - Chunga's Revenge Gatefold" was produced by: Frank Zappa

Album cover design: Cal Schenkel

Album cover photography: Phil Franks, John Williams

Label Information:

REPRISE Records REP 44020

Media Format:

12" LP Vinyl Stereo Gramophone Record
Total Album (Cover+Record) weight: 280 gram
<

Year and Country:

1970 Made in Germany
Personnel/Band Members and Musicians on: FRANK ZAPPA - Chunga's Revenge FOC
Band-members, Musicians and Performers
Frank Zappa - guitar, harpsichord, percussions, drums, vocals, Condor
Max Bennett - bass
George Duke - organ, trombone, electric piano, sound effects, vocals
Aynsley Dunbar - drums, tambourine
John Guerin - drums (only on Twenty Small Cigars)
Don Sugarcane Harris - electric violin
Howard Kaylan - vocals
Mark Volman - vocals
Jeff Simmons - bass, vocals
Ian Underwood - organ, guitar, piano, rhythm guitar, electric piano, alto saxophone, tenor saxophone, pipe organ
Complete Track-listing of the album "FRANK ZAPPA - Chunga's Revenge FOC"
The detailed tracklist of this record "FRANK ZAPPA - Chunga's Revenge FOC" is:
Track-listing :
Transylvania Boogie - 5:01
Road Ladies - 4:11
Twenty Small Cigars - 2:17
The Nancy & Mary Music - 9:30
Tell Me You Love Me - 2:43
Would You Go All the Way? - 2:30
Chunga's Revenge - 6:16
The Clap - 1:24
Rudy Wants to Buy Yez a Drink - 2:45
Sharleena - 4:07
High Quality Photo of Album Front Cover "FRANK ZAPPA - Chunga's Revenge FOC"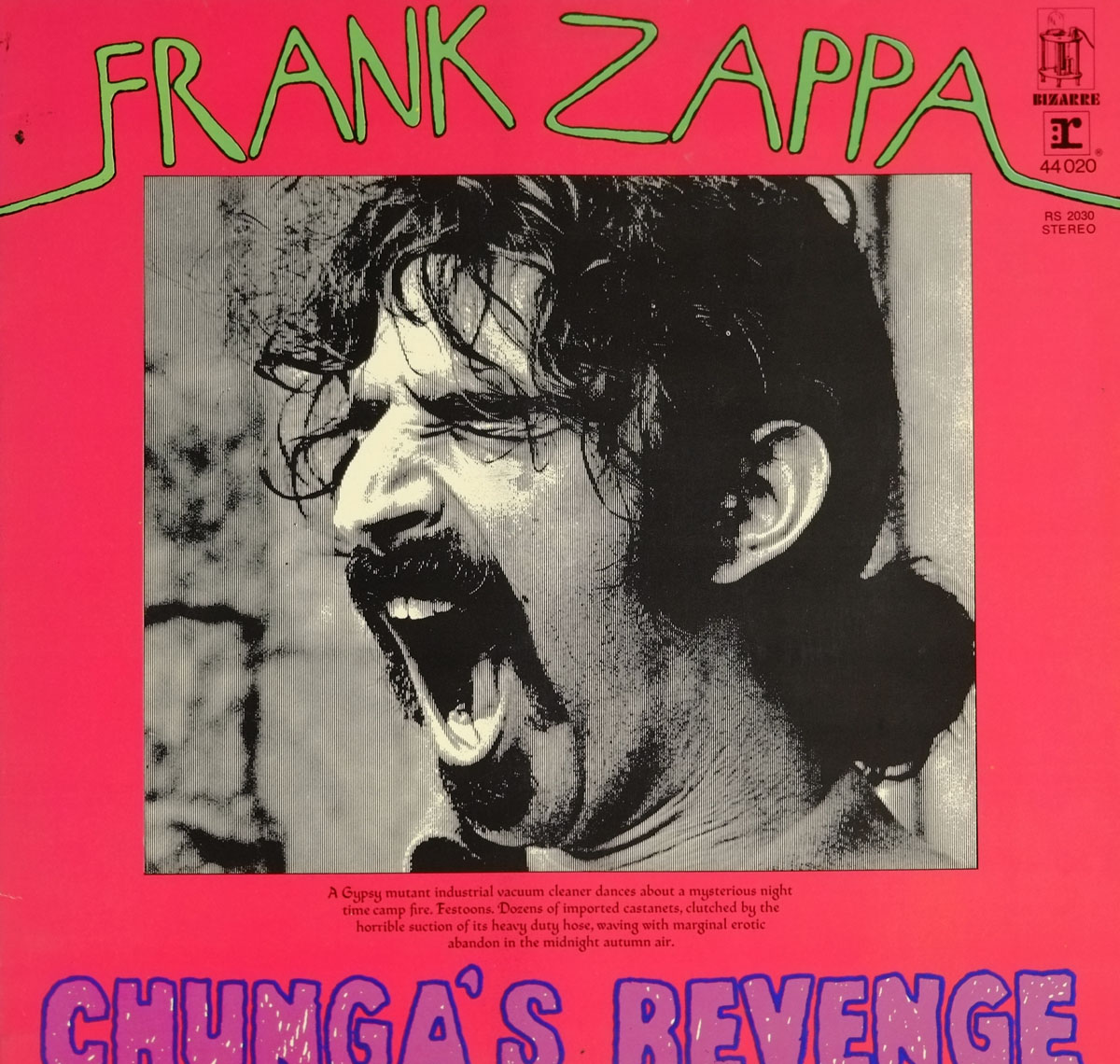 Note: The images on this page are photos of the actual album. Slight differences in color may exist due to the use of the camera's flash. Images can be zoomed in/out ( eg pinch with your fingers on a tablet or smartphone )
High Resolution Photo Album Back Cover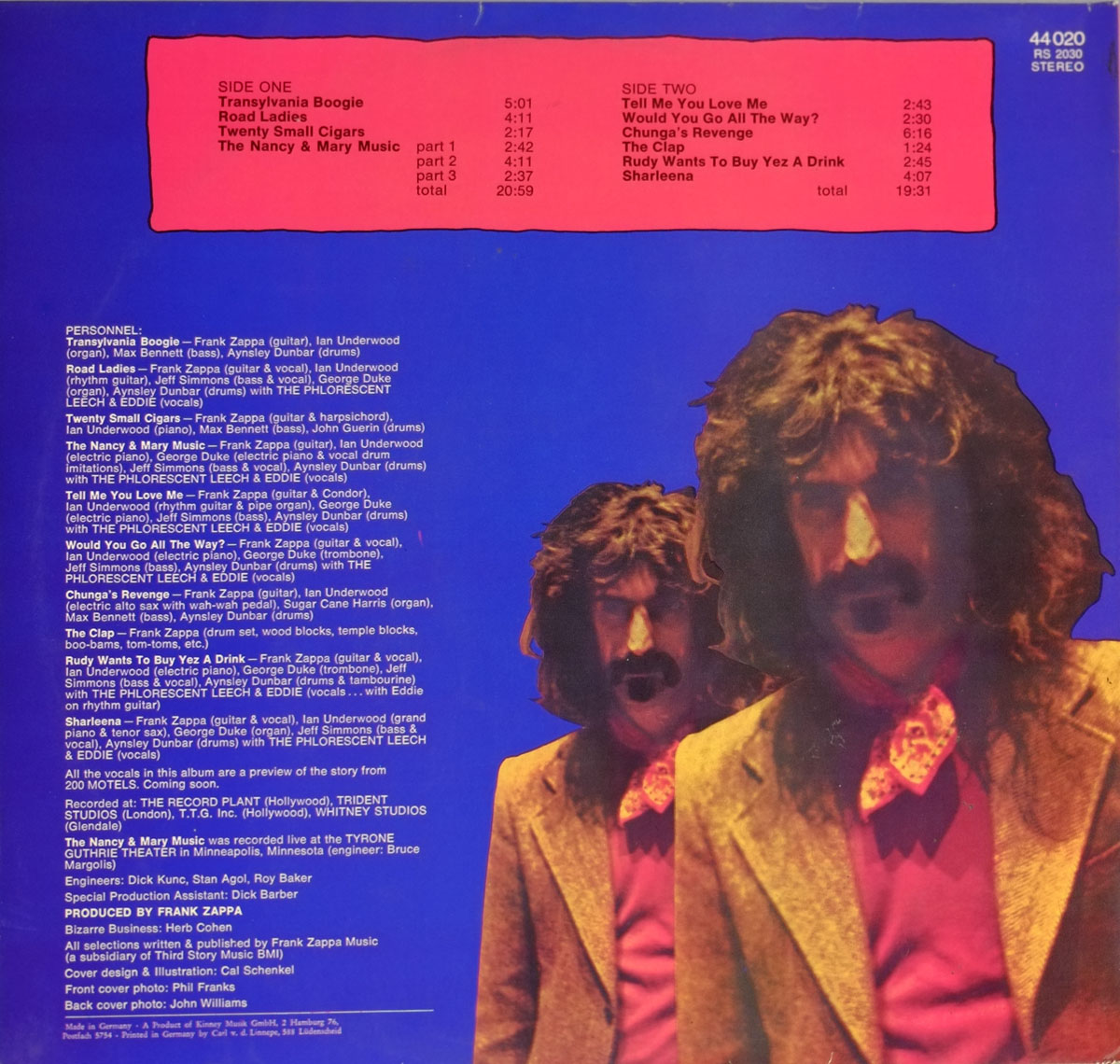 High Resolution Photo of the Inside Page of the Gatefold Cover Side One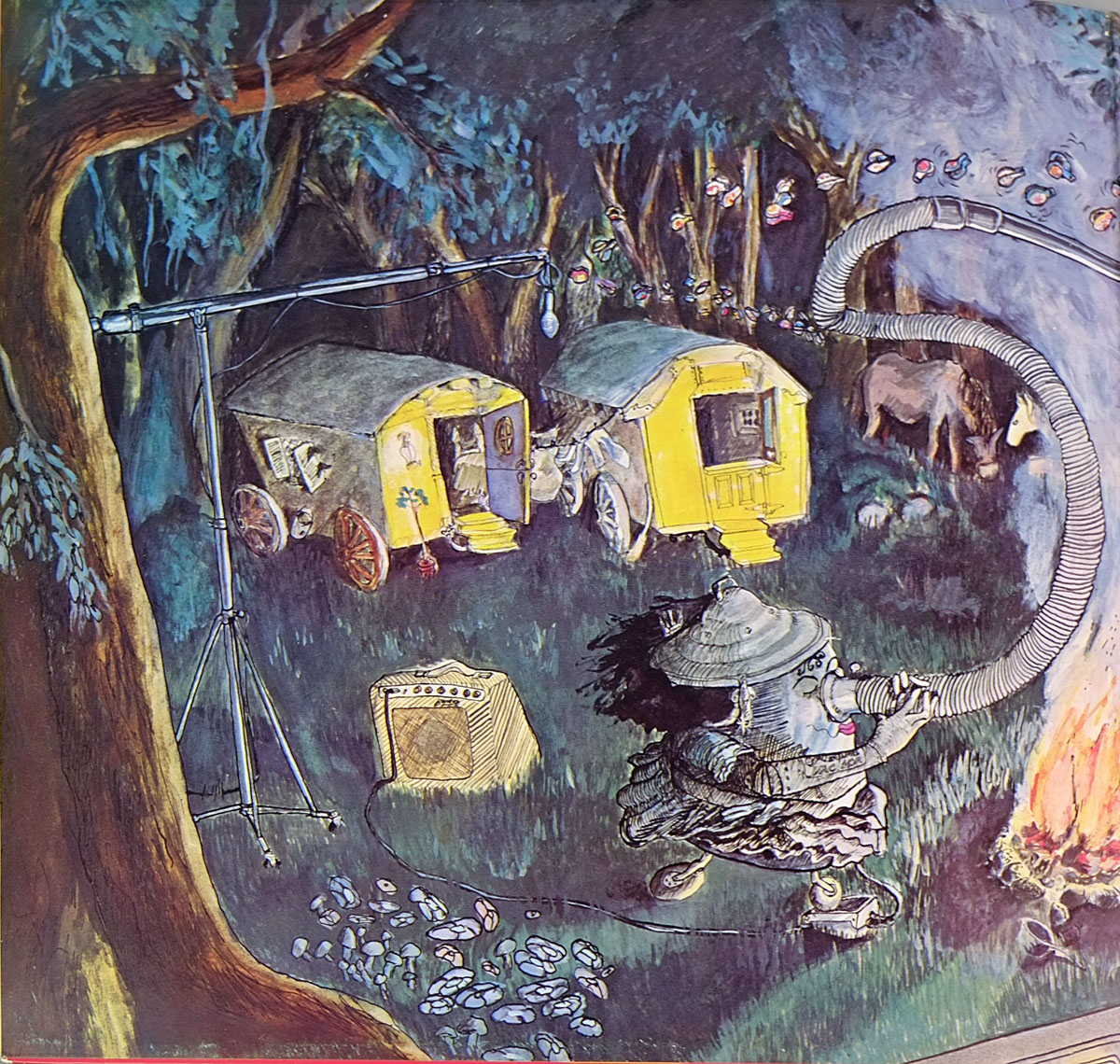 High Resolution Photo of the Inside Page of the Gatefold Cover Side Two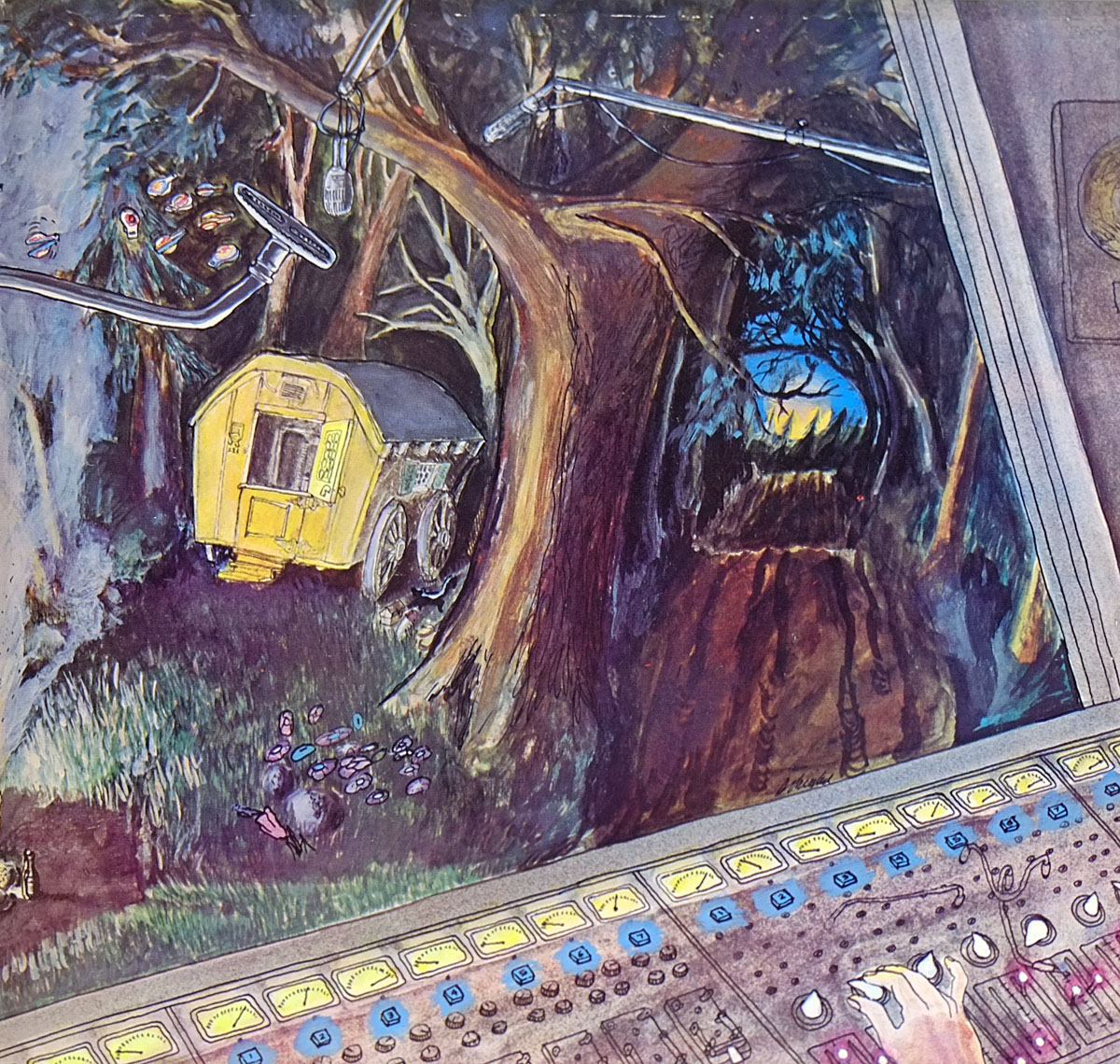 High Resolution Photo of the LP Side One
High Resolution Photo of the LP Side Two
---
---
---