---
MEGADETH Killing is my Business and Business is Good 12" Vinyl LP ALbum
"Killing Is My Business... and Business Is Good!" is the debut album by American thrash metal band Megadeth. It was originally released in 1985 on Combat Records.
The album's artwork, featuring a plastic skull with tinfoil, was not intended to be the original artwork. Mustaine wanted a picture of Megadeth mascot Vic Rattlehead on the cover, however the studio lost the artwork, so they improvised the low-budget replacement.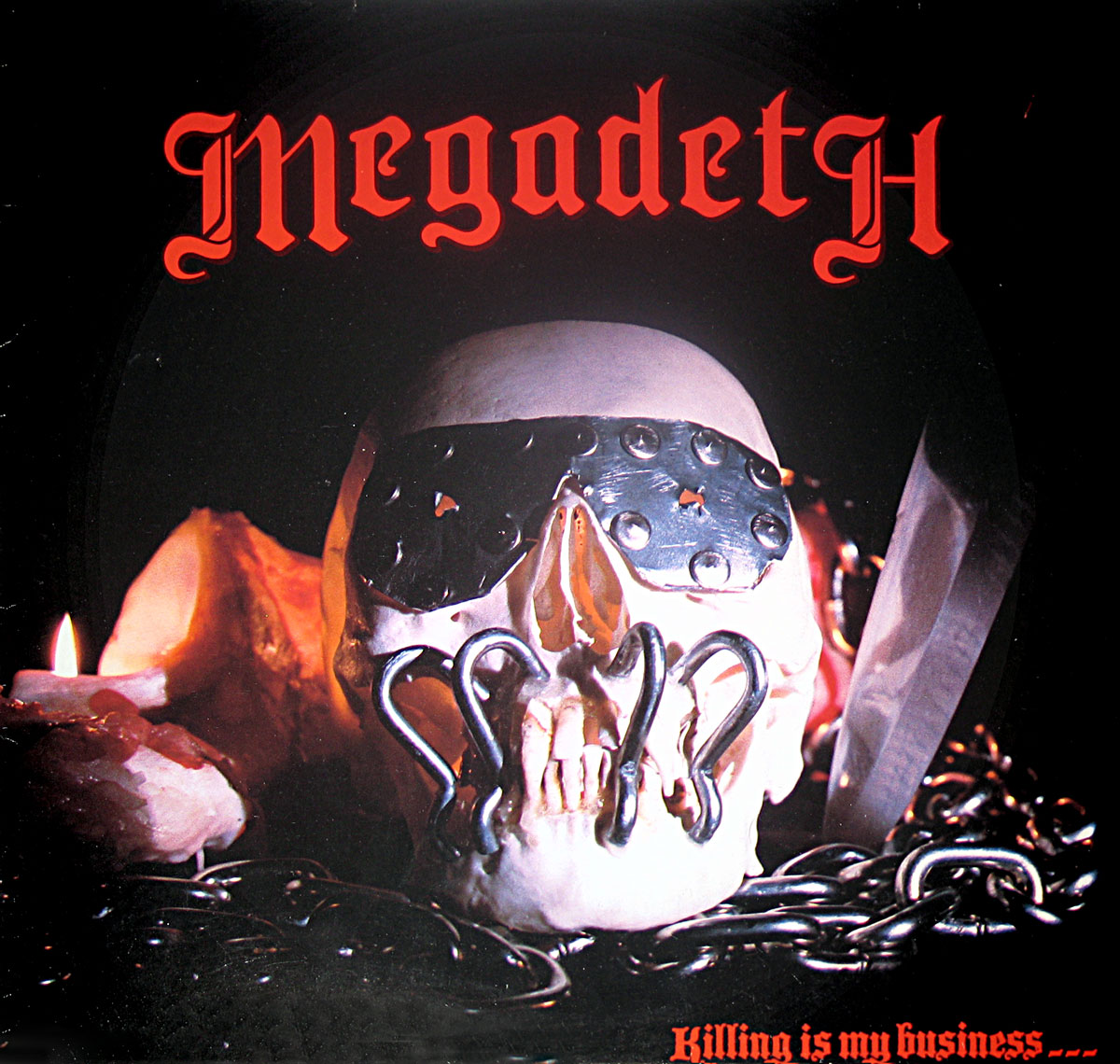 Genre:
Metal, Hard Rock
Production details:

Produced by Dave Mustaine and Karat Faye

Recorded and mixed at Indigo Ranch Studios, Malibu and Crystal Sound Labs, Hollywood. December 1984 and January 1985.

Album design: Donald J. Munz

Photography: Dan Rizzi

Album:
Original custom inner sleeve with album details, lyrics and photos.
Label:
Music for Nations, Roadrunner Productions, RR 9786
Format
12" LP 160grams

Year & Country:

1985 Made in Holland
Band Members and Musicians on: MEGADETH Killing is my Business and Business is Good
Megadeth Band/Musicians
Dave Mustaine

Dave Mustaine ( full-name: David Scott Mustaine ) born 1961 in La Mesa, California and best known as Singer and Lead Guitarist of the American Thrash Metal band "Megadeth". Mustaine started his musical career around 1982-1983 in as lead guitarist of the Thrash Metal band "Metallica". In 1983 he formed "Fallen Angels" which was quickly replaced with his own band "Megadeth" at the end of 1983. He appears on the official Metallica album "Kill 'em All" and is guest musician on the 1987 album "Refuge Denied" by the Heavy Metal band "Sanctuary"

Chris Poland

Chris Poland is an American Guitarist, best known for being lead guitarist with Megadeth. Chris Poland has played in several bands, these include Circle Jerks , Damn The Machine, Megadeth, The New Yorkers. He also played as guest guitarist in many Heavy Metal and Rock bands mainly between 2003-Today. Chris Poland and Gar Samuelson both come from Dunkirk, New York and have made music together, most notable in a band called "The New Yorkers", before joining the Megadeth band. Chris Poland - Wikipedia)

David Ellefson

Dave Ellefson ( full-name: David Warren Ellefson ) is an American Bass guitar player and was born 1964 in Jackson, Minnesota. Together with Dave Mustaine he played in the band called "Fallen Angels" in 1983 and shortly after they both formed "Megadeth" . Ellefson has been with Megadeth since 1983 until today ( with a break from 2002 until 2010 ) , during which periods he has also played a couple of times in "Metallica".

Gar Samuelson

Gar Samuelson ( full-name: Gary Charles Samuelson ) was born in 1958 at Dunkirk, New York and was an American drummer. Samuelson started his musica career as Jazz Fusion drummer in a band called "The New Yorkers", he is best known as drummer with the American Thrash Metal band "Megadeth" from 1984 until 1987.
Track Listing of: MEGADETH Killing is my Business and Business is Good
Side One:
Last Rites / Loved to Deat h
Killing is my Business... and business is good!
Skull Benath the skin
These Boots
Side Two:
Rattlehead
Chosen Ones
Looking down for the cross
Mechanix
Photos of the LP's cover: MEGADETH Killing is my Business and Business is Good
Photo of MEGADETH Killing is my Business and Business is Good Album's Front Cover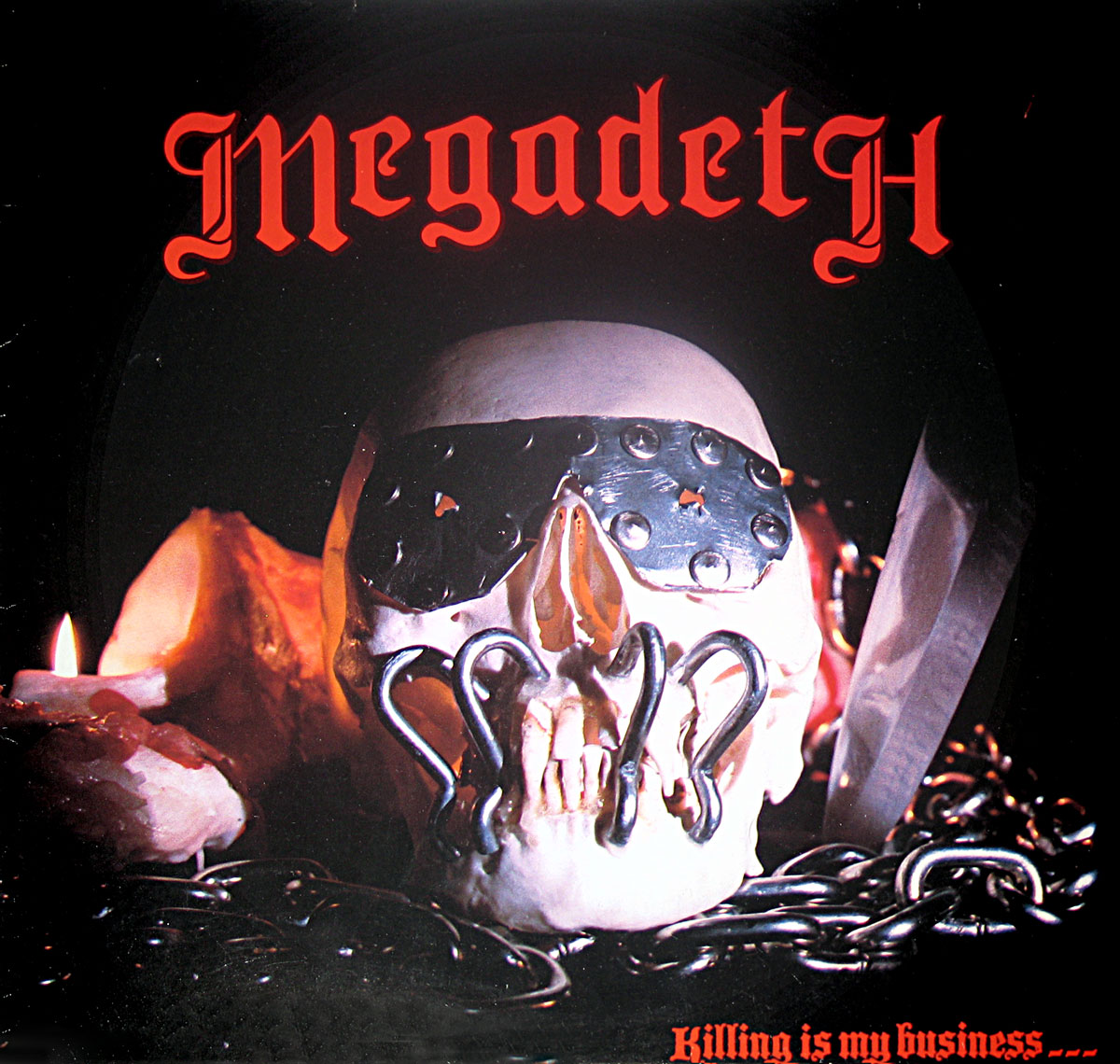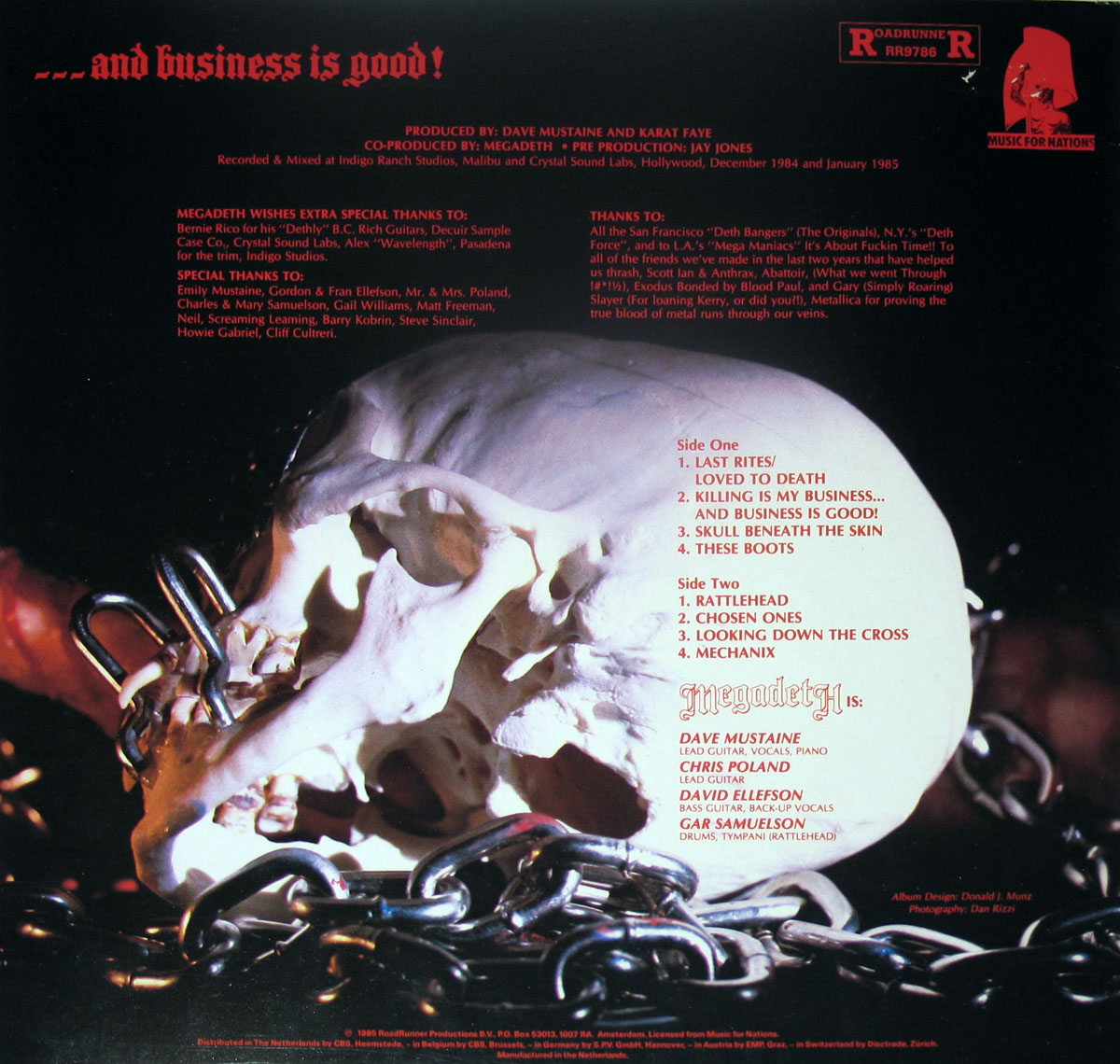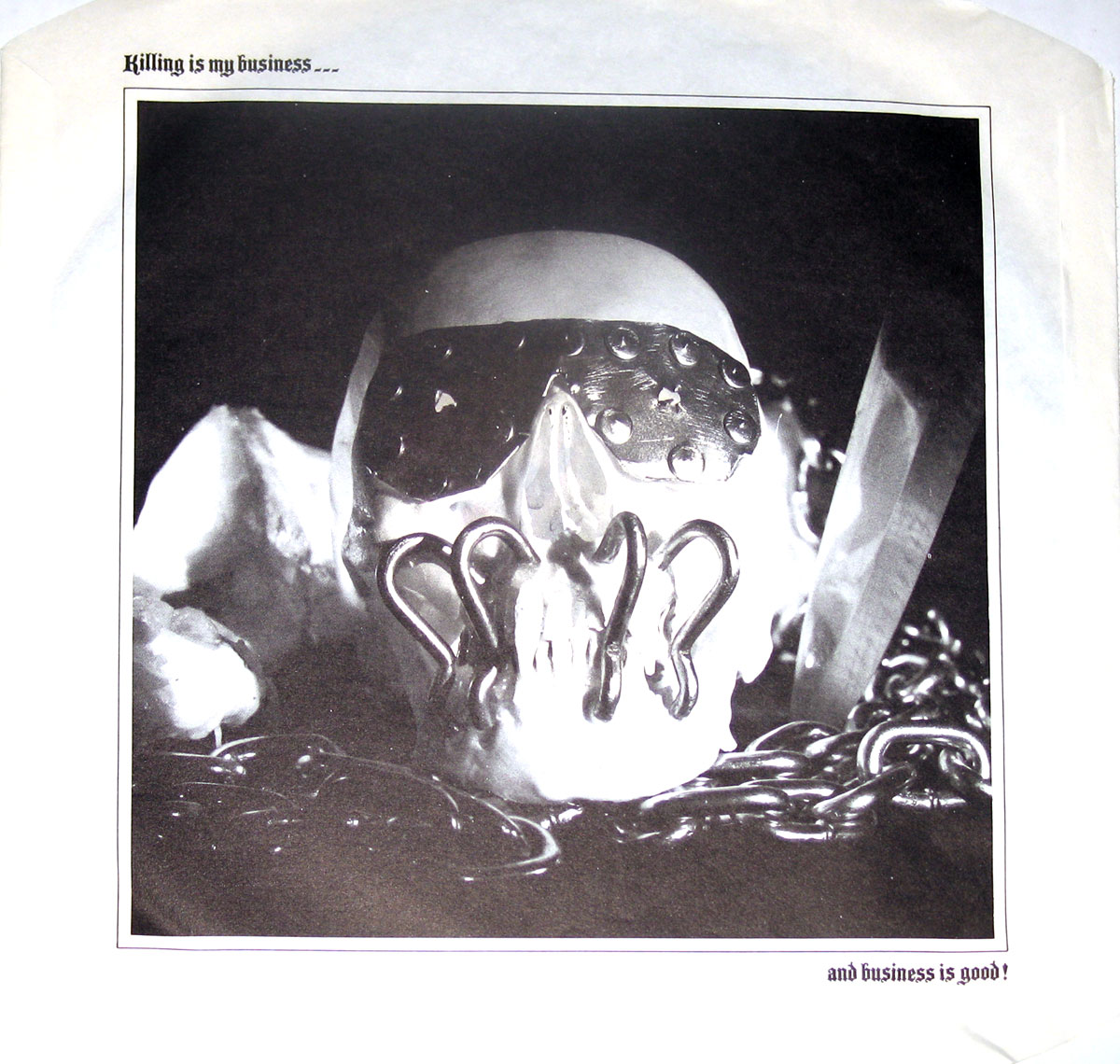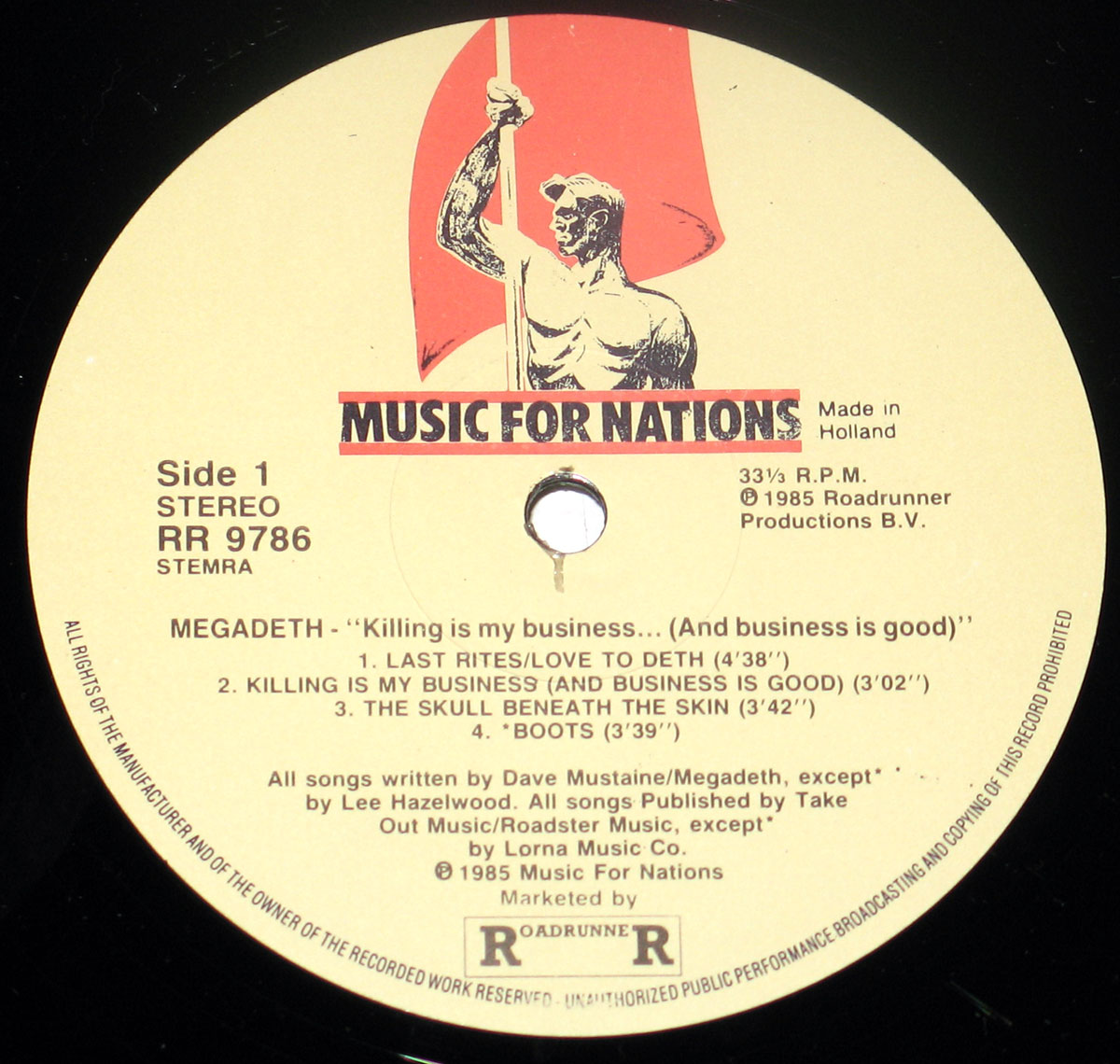 ---
---
---