RANDY JO HOBBS - Biography and Career in Music
Randy Jo Hobbs (Full-name: Randy Joël, born in 1948, was a talented and innovative bass player. He rose to prominence as a member of The McCoys, Johnnny Winter and the Edgar Winter bands, contributing to hits like "Hang On Sloopy" and "Free Ride." Hobbs collaborated with renowned artists, but struggled with substance abuse.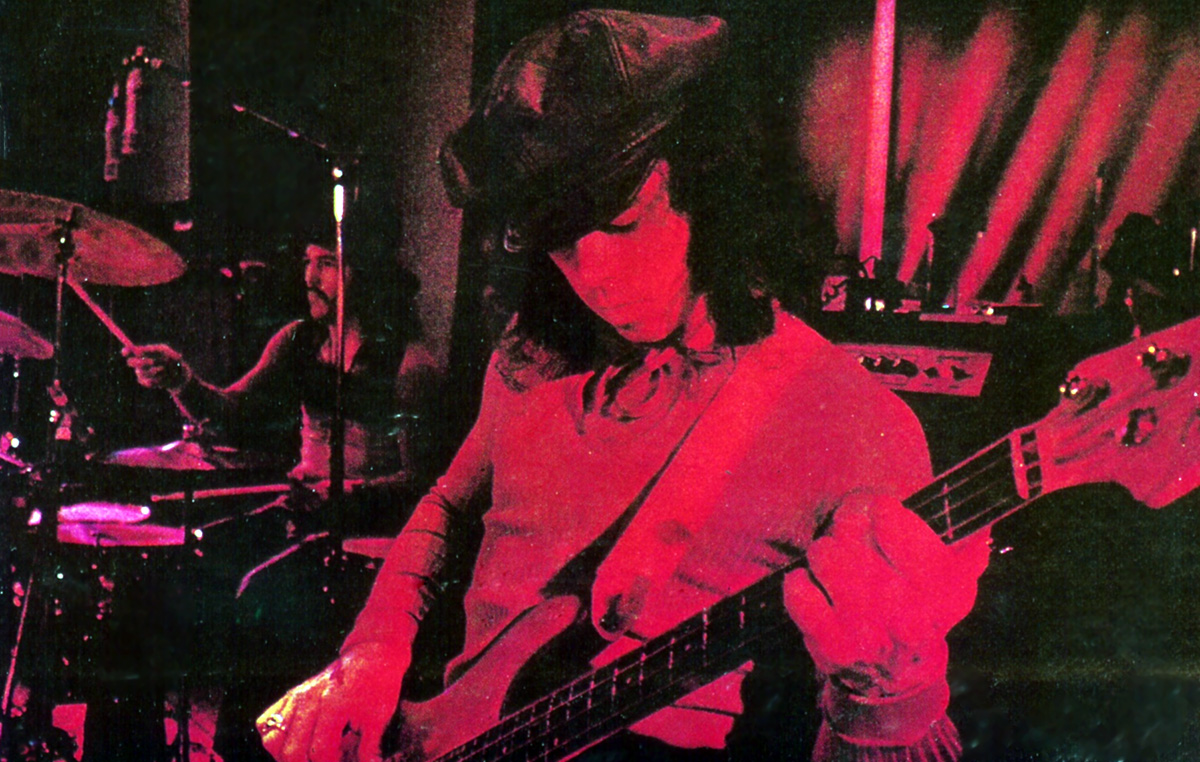 Randy Jo Hobbs was an accomplished bass player known for his exceptional talent, innovative style, and dynamic stage presence. Born on 22 March 1948, in Winchester, Indiana, Hobbs developed a deep passion for music at an early age. His innate musical abilities and dedication to his craft would ultimately lead him to become one of the most respected bass players of his time.
As a young musician, Hobbs immersed himself in the vibrant music scene of the 1960s, drawing inspiration from various genres such as blues, rock, and jazz. He honed his skills by playing in local bands and absorbing the influences of prominent bassists like James Jamerson, Jack Bruce, and Paul McCartney.
Hobbs' breakthrough came in 1969 when he joined the band The McCoys, known for their hit single "Hang On Sloopy". This opportunity allowed him to showcase his bass-playing prowess on a larger stage and gain recognition within the industry. Shortly thereafter, he caught the attention of rock legend Johnny and Edgar Winter.
Some of the album Randy Jo Hobbs recorded with Johnny Winter are:
Johnny Winter And (1970)
Still Alive and Well (1973)
Saints & Sinners (1974)
Live (1975)
With the Edgar Winter Group, Hobbs played a vital role in shaping their iconic sound, contributing his distinctive bass lines to their hit songs like "Free Ride" and "Frankenstein". His playing was characterized by its melodic yet powerful approach, combining solid grooves with intricate fills and solos.
Hobbs' talent and versatility as a bassist did not go unnoticed. Throughout his career, he collaborated with numerous renowned artists and bands, including Johnny Winter, Montrose, Johnny and Edgar Winter, and Peter Frampton. His ability to adapt to different musical styles and elevate the overall sound of the bands he worked with solidified his reputation as a highly sought-after bass player.
Despite his musical success, Hobbs faced personal challenges and struggled with substance abuse throughout his career. These struggles sometimes interfered with his ability to fully capitalize on his talent and potential. However, his undeniable skill and contributions to the world of music remained evident.
Tragically, Randy Jo Hobbs' life was cut short on 5 August 1993, when he passed away at the age of 45 due to heart failure caused by drug-related complications. His untimely death left a void in the music industry, but his legacy as a remarkable bass player endures.