---
NAZARETH - RAZAMANAZ German Release 12" Vinyl LP Album
This is the German release of "Razamanaz" is the 3rd studio album by album by the Scottish rock band Nazareth, released in 1973.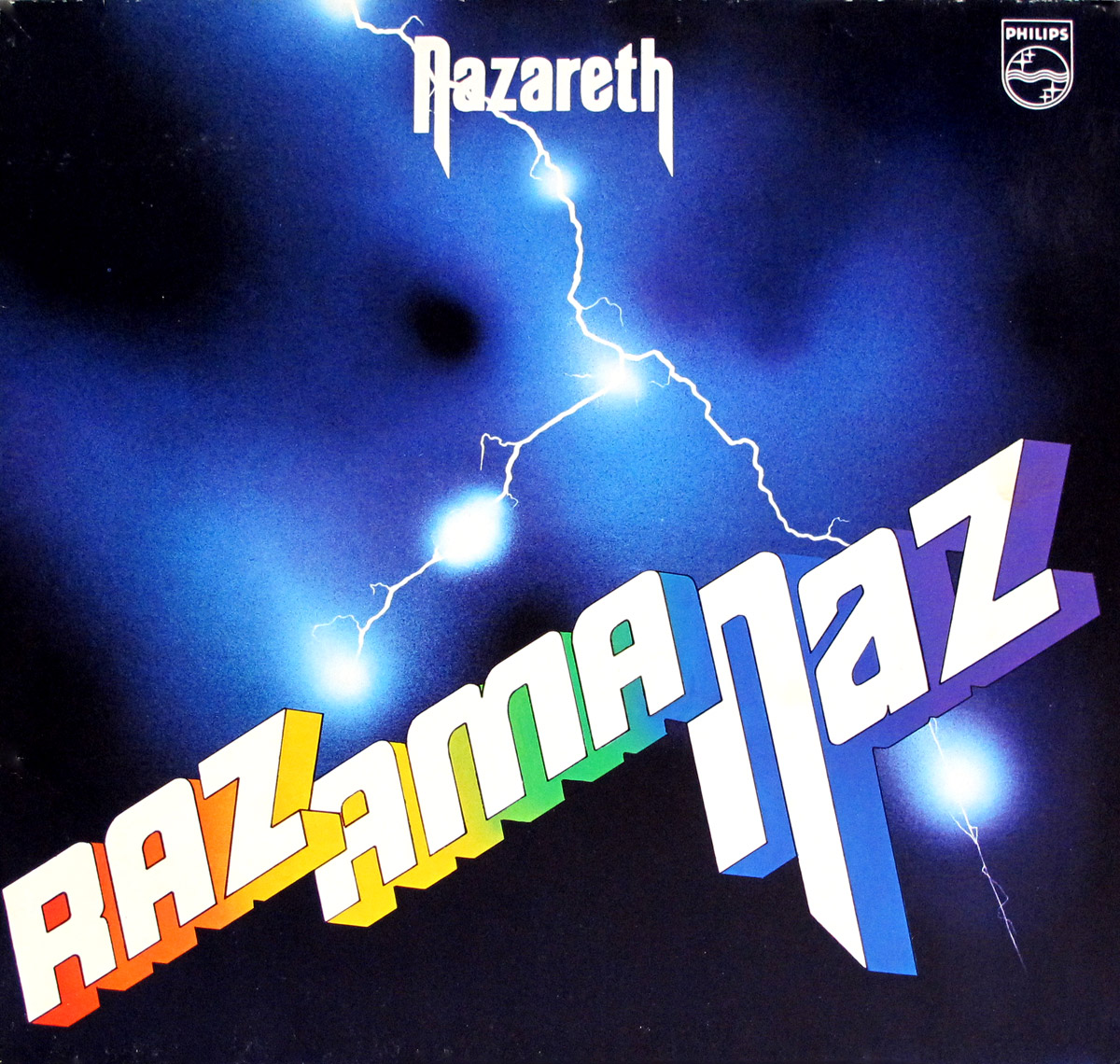 Collectors information & Description:

Music Genre:

Prog Rock / Hard Rock

Album Production information:

The album: "NAZARETH - Razamanaz" was produced by: Roger Glover.

Album photography Fin Costello, Patrick Watters

FIN COSTELLO is a well known pop, rock photographer who has photographed dozens and dozens of bands. In the Hard Rock and Heavy Metal scene, he has photographed bands like Deep Purple , Ozzy Osbourne , Rainbow , King Diamond and many many others.

Label Information:

Philips 6303 085

Media Format:

12" LP Vinyl Stereo Gramophone Record
Total Album (Cover+Record) weight: 230 gram

Year & Country:

1974 Made in West-Germany
Band Members and Musicians on: NAZARETH - Razamanaz
Nazareth Band-members:

Dan McCafferty - Lead Vocals
Manuel Charlton - Lead Guitar
Pete Agnew - Bass
Darrell Sweet - Drums
Track Listing of: "NAZARETH - Razamanaz"
The Songs/tracks on "NAZARETH - Razamanaz" are
Side One:

Razamanaz
Alcatraz
Vigilante Man
Woke Up This Morning
Side Two:

Night Woman
Bad Bad Boy
Sold my Soul
Too Bad, Too Bad
Broken Down Angel
Album cover photos of : NAZARETH - Razamanaz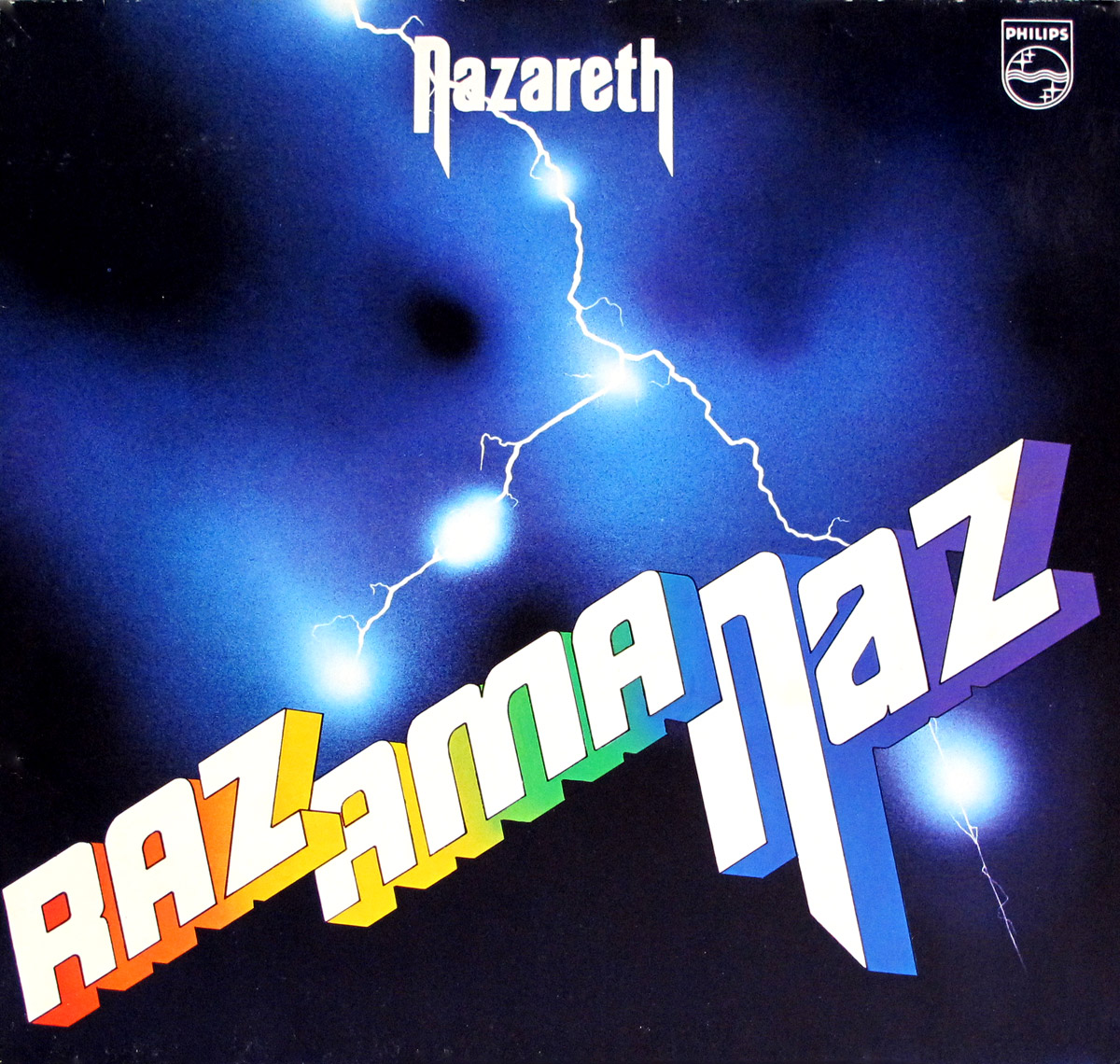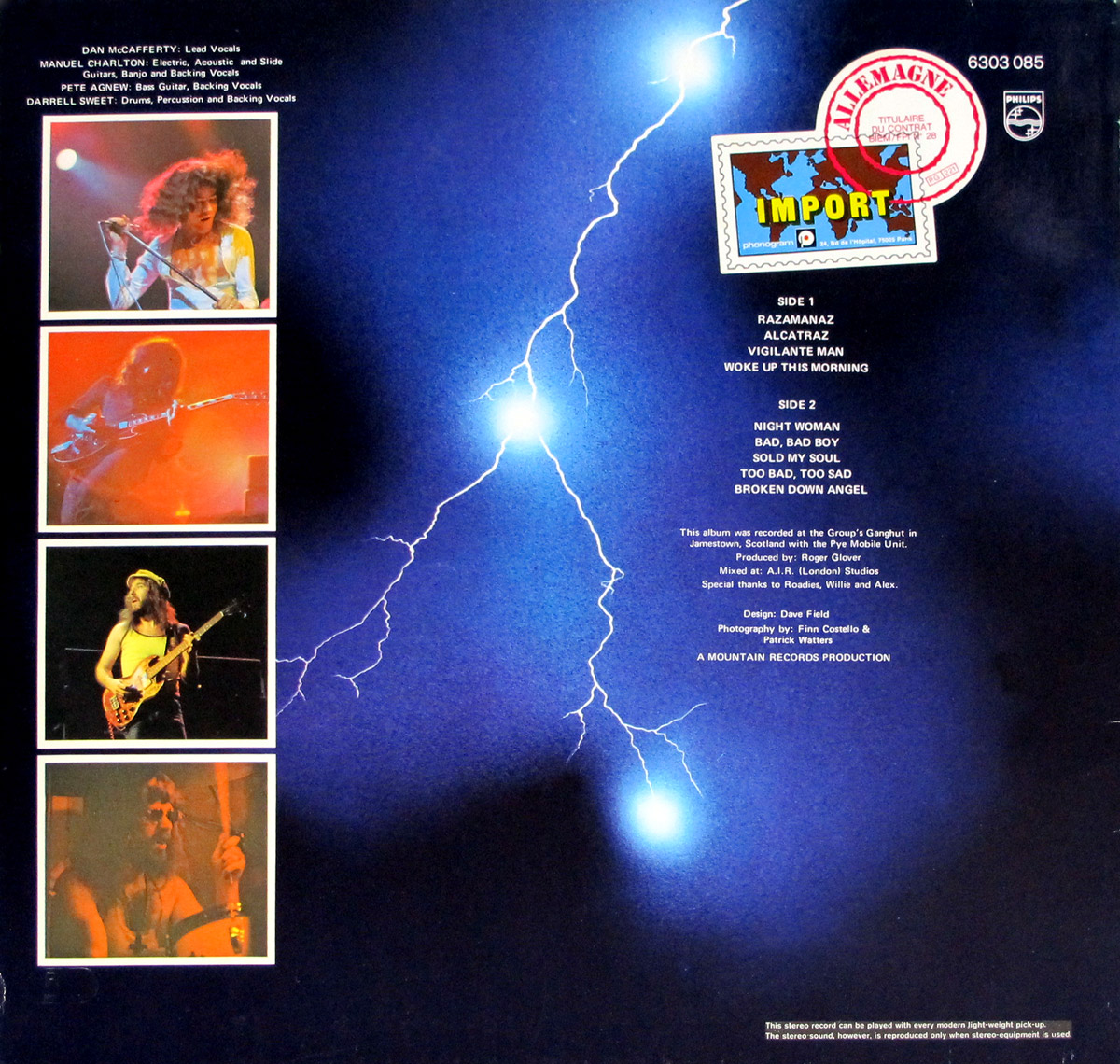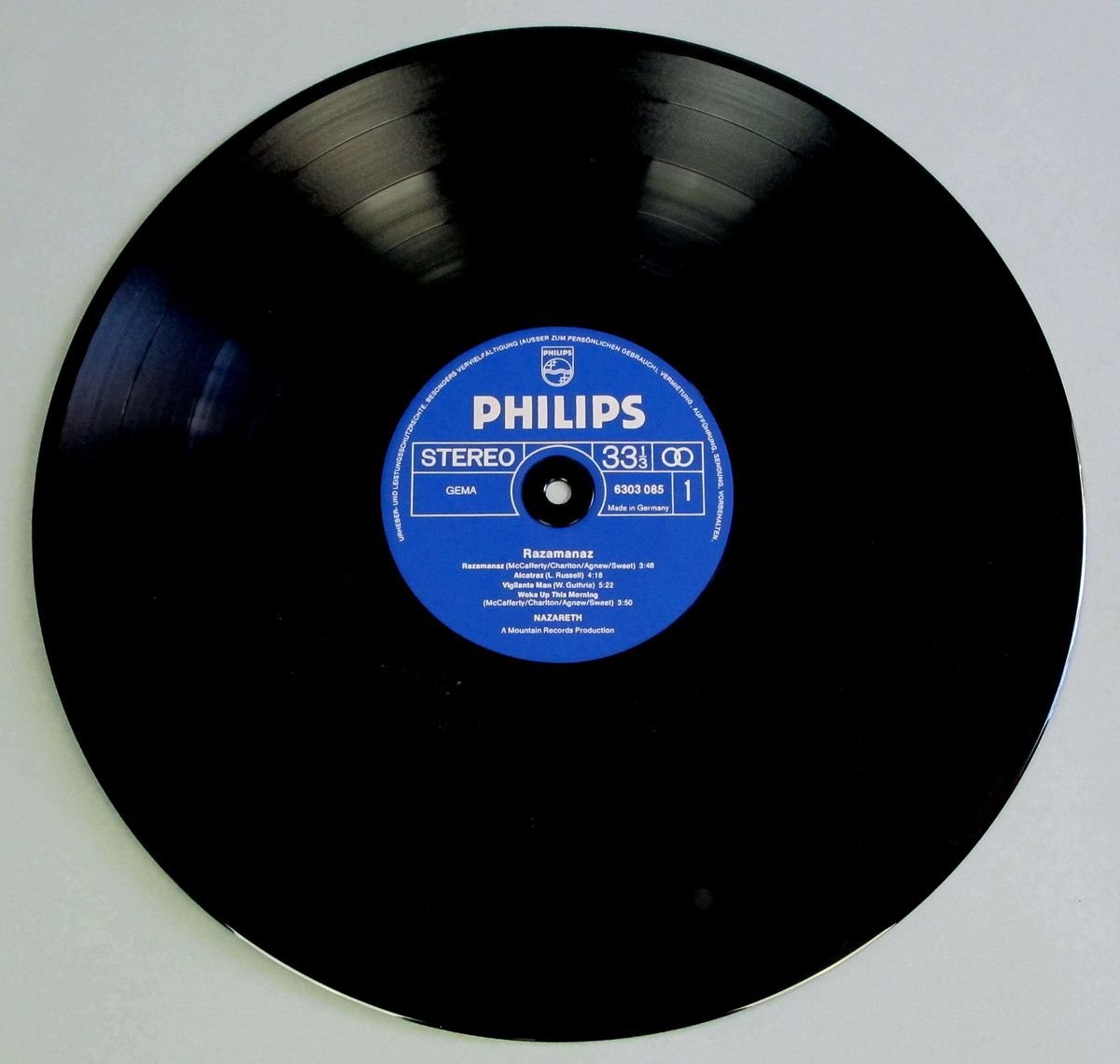 Note: The images on this page are photos of the actual album. Slight differences in color may exist due to the use of the camera's flash. Images can be zoomed in/out ( eg pinch with your fingers on a tablet or smartphone ).
---
---
---