---
NAZARETH - The Fool Circle 12" VINYL LP ALBUM
"Fool Circle" is the album by the Scottish hard rock band Nazareth, released in 1979.
The album received positive reviews upon its release, with many critics praising its strong songwriting, catchy hooks, and powerful performances.
"Fool Circle" is considered by many to be one of Nazareth's most cohesive and well-rounded albums, and it remains a favorite among fans of the band to this day. If you're a fan of classic rock, hard rock, or blues-based rock music, you may enjoy "Fool Circle."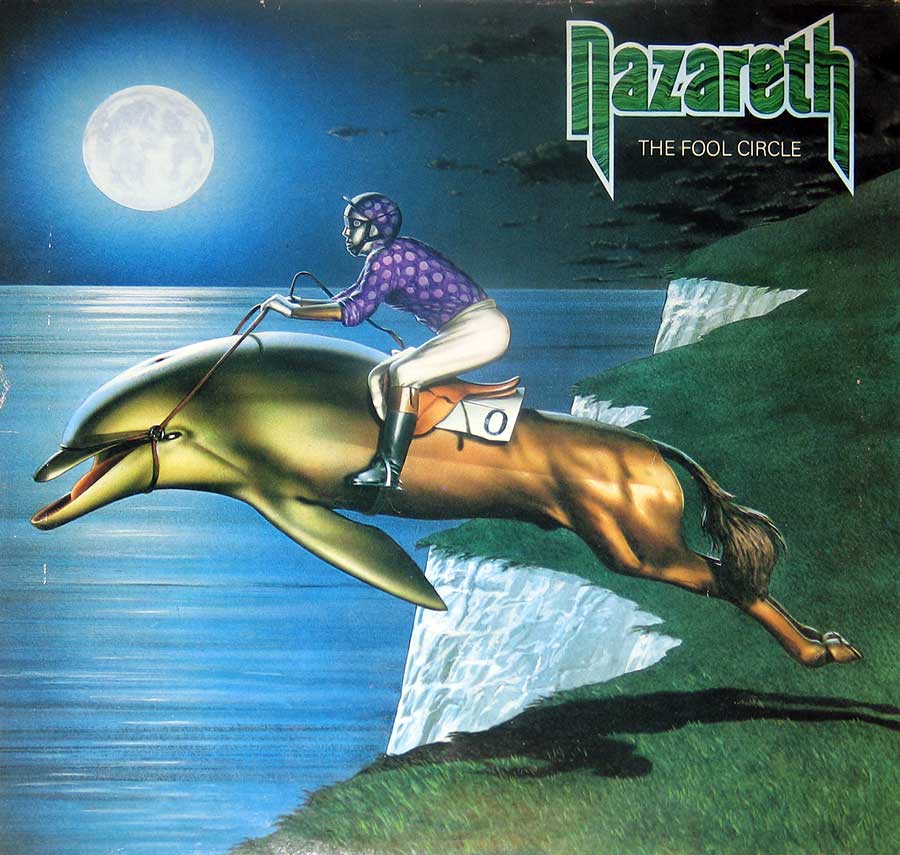 | | |
| --- | --- |
| Music Genre: | Rock |
| Album Packaging / Information: | Produced by Jeffrex Baxter, engineered by Geoff Emerick |
| Record Label Information: | Vertigo 6302 099 (6302099) Full Circle Management Ltd |
| Media Format: | 12" LP Vinyl Gramophone Record |
| Year & Country: | 1980 Made in France |
Band Members and Musicians on: NAZARETH - The Fool Circle
Nazareth Band/Musicians
Dan McCafferty - Lead Vocals
Pete Agnew - Bass
Manny Charlton - Lead Guitar
Darrell Sweet - Drums
Guest musicians:
Jeffrey Baxter
John Locke
Zal Cleminson
Track Listing of: NAZARETH - The Fool Circle
Side One:
Dressed to Kill
Another Year
Moonlight Eyes
Pop the Silo
Let me be your Leader (Reggae)
Side Two:
We are the people
Every young man's dream
Little part of you
Cocaine (Live Version)
Victoria
Photos of the LP's cover: NAZARETH - The Fool Circle
---