---
NAZARETH SOUND ELIXIR 12" LP VINYL ALBUM
Sound Elixir is the fourteenth studio album by the Scottish hard rock band Nazareth, released in 1983.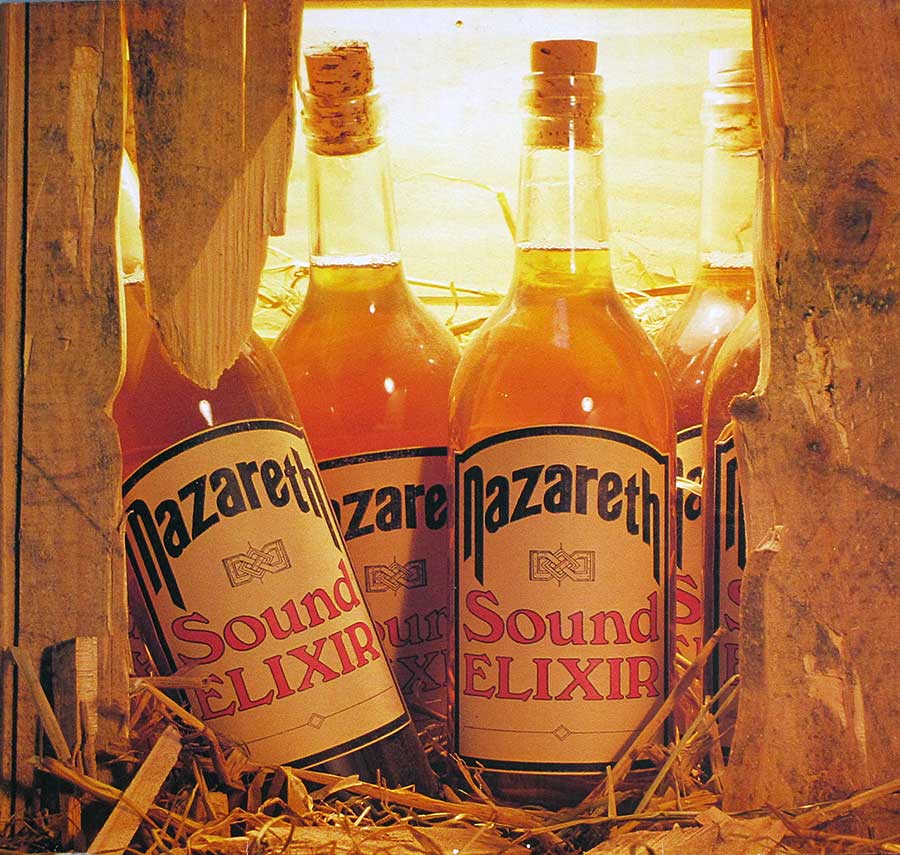 Collectors information & Description:
This album "NAZARETH - Sound Elixir" includes the original custom inner sleeve with album details, complete lyrics of all songs by and artwork
Music Genre:

Scottish Hard Rock

Album Production information:

The album: "NAZARETH - Sound Elixir" was produced by: Manny Charlton

Sound/Recording Engineer(s): Calum Macolm, Mike "Nanook" Fraser

Album cover design: Matthew Curtis at Graffix

Album cover photography: Artur Ward

Label Information:

Red Label Vertigo 812 396 / Fool Circle Limited

Media Format:

12" LP Vinyl Stereo Gramophone Record
Total Album (Cover+Record) weight: 230 gram

Year & Country:

1983 Made in Germany
Personnel/Band Members and Musicians on: NAZARETH - Sound Elixir
Band-members, Musicians and Performers

Dan McCafferty - vocals
Pete Agnew - bass guitar, vocals
Manny Charlton - guitars
Darrell Sweet - drums & percussion
Billy Rankin - guitars, vocals, keyboards
Complete Track-listing of the album "NAZARETH - Sound Elixir"
The detailed tracklist of this record "NAZARETH - Sound Elixir" is:
Track-listing : "All Nite Radio" 4:09
"Milk and Honey" 4:06
"Whippin' Boy" 4:41
"Rain on the Window" 3:22
"Backroom Boys" 3:23
"Why Don't You Read The Book" 3:47
"I Ran" 4:28
"Rags To Riches" 3:25
"Local Still" 4:28
"Where Are You Now" 3:51
High Quality Photo of Album Front Cover "NAZARETH - Sound Elixir"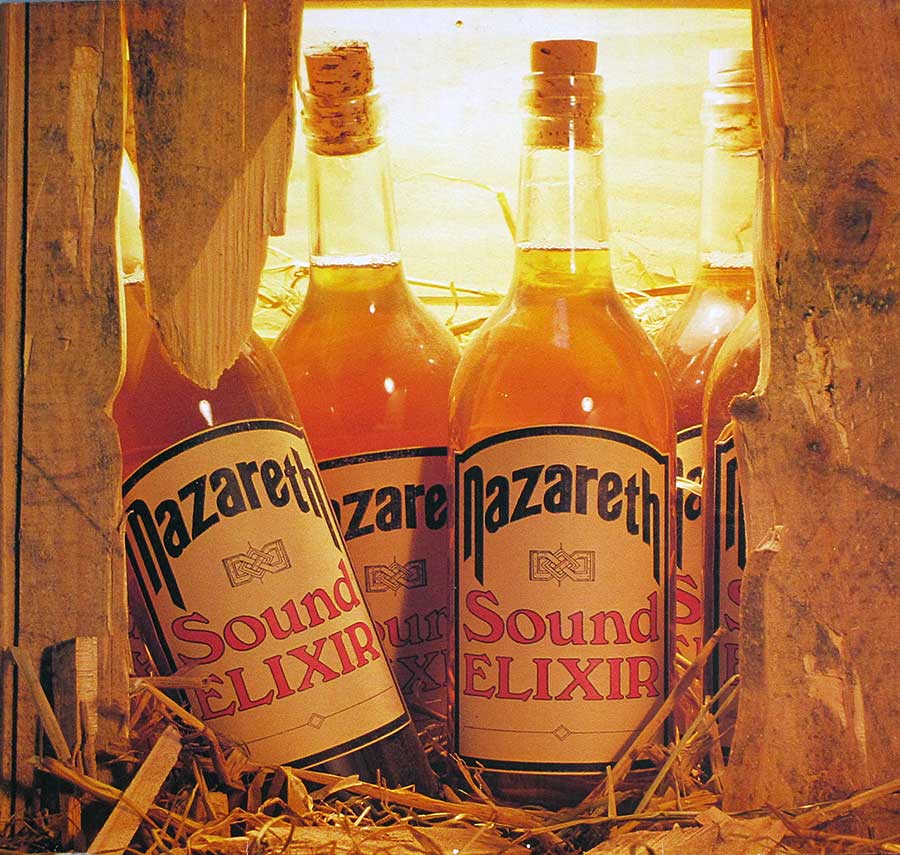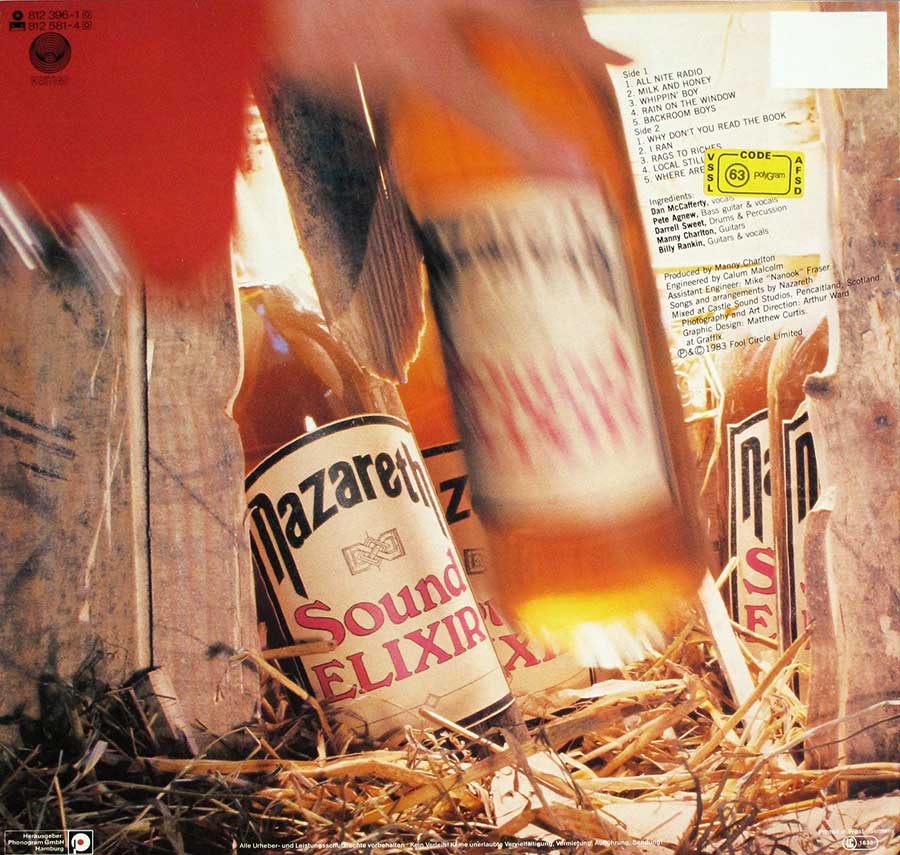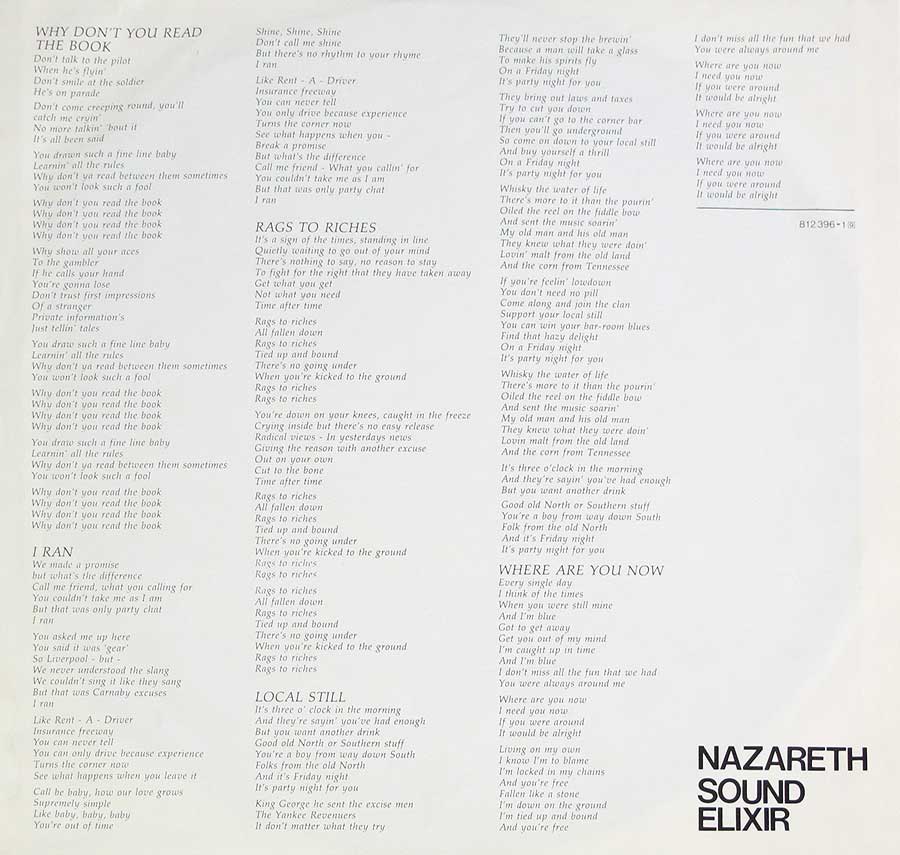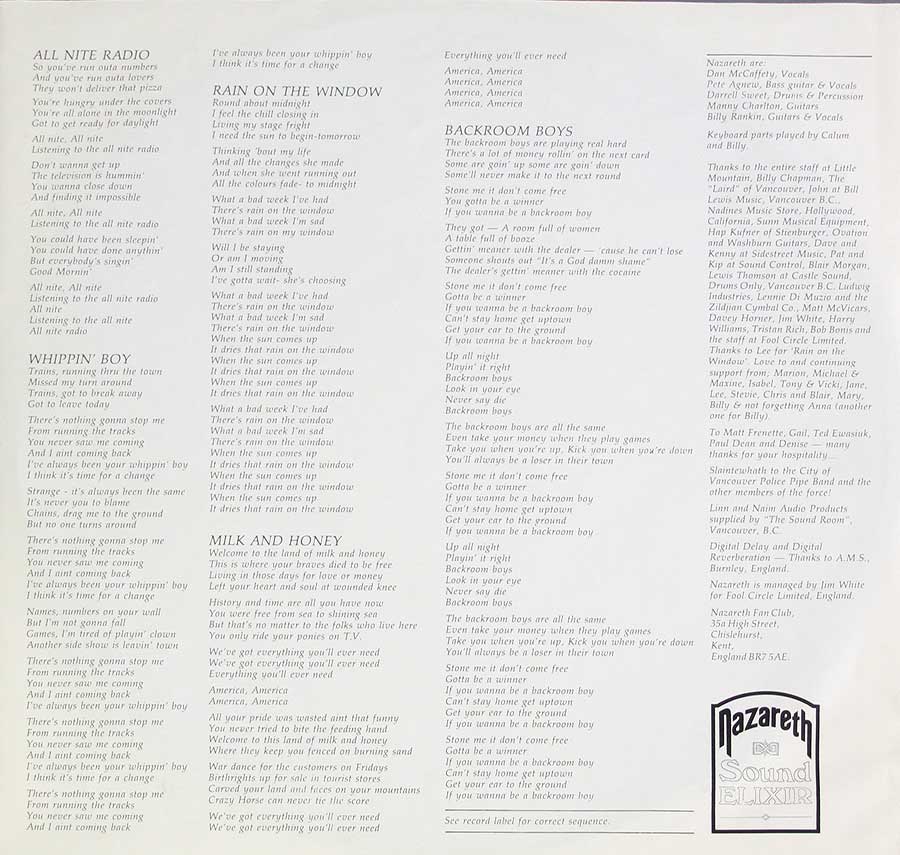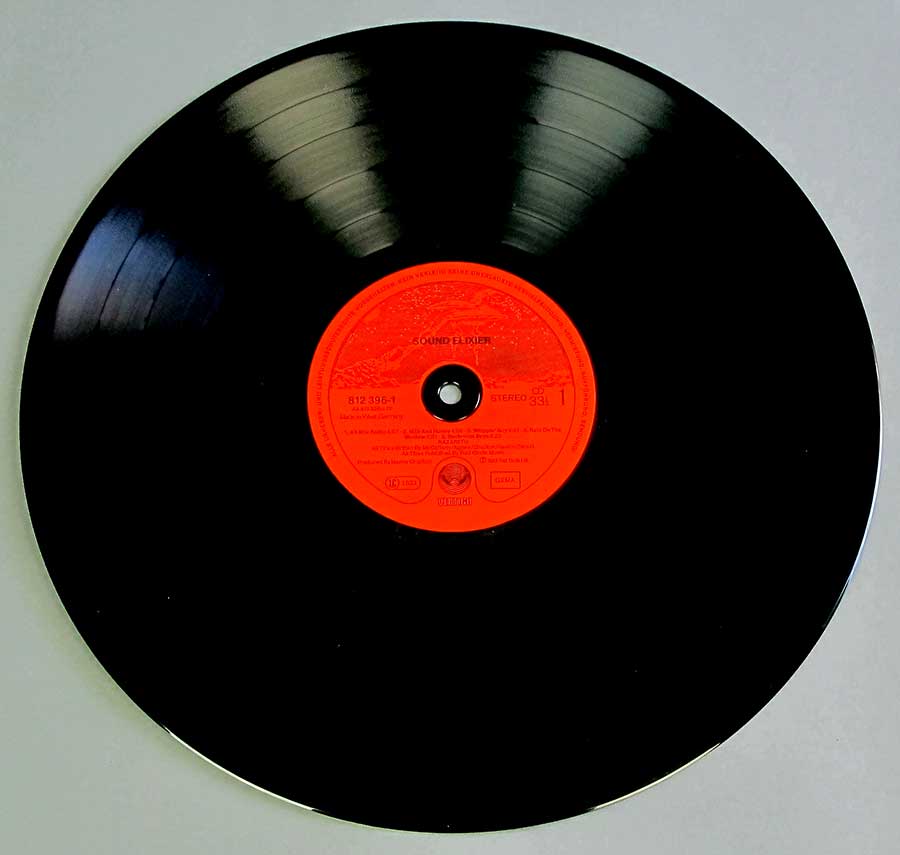 Note: The images on this page are photos of the actual album. Slight differences in color may exist due to the use of the camera's flash. Images can be zoomed in/out ( eg pinch with your fingers on a tablet or smartphone ).
---
---
---