---
Nazareth Hair of the Dog Gt Britain 12" VINYL LP ALBUM
"Hair Of the Dog" is the 1975 album released by Nazareth. The fantastic illustrations on the album's artwork were done by Dave Roe,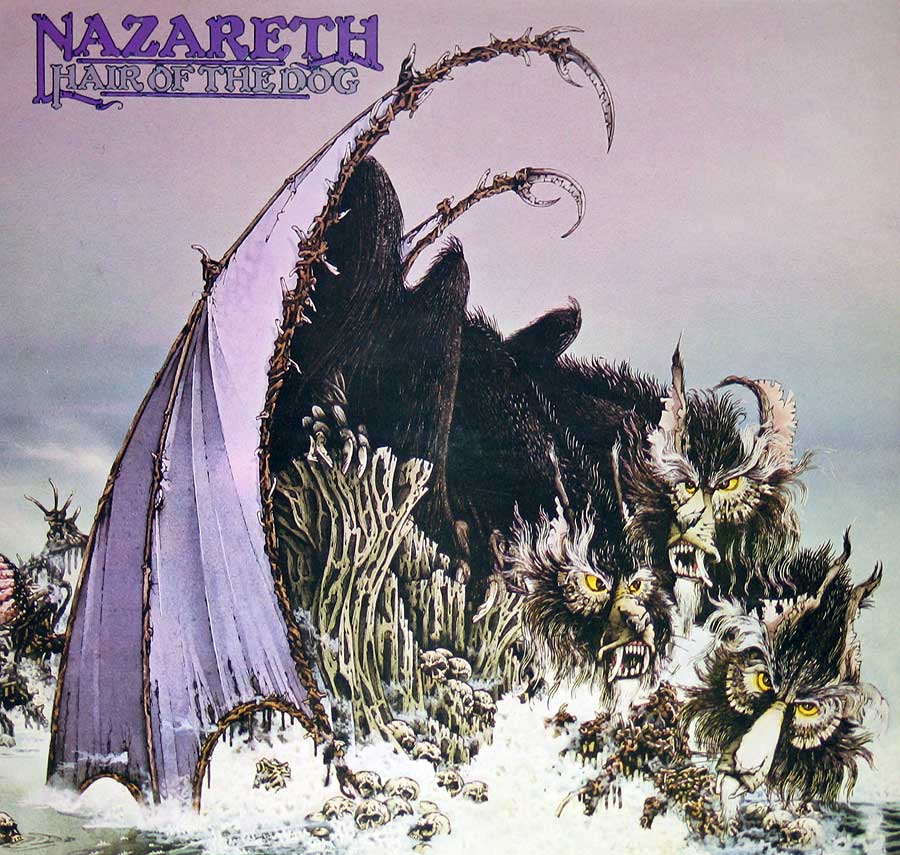 Music Genre:

Progressive Hard Rock / Heavy Metal

Collector's info:

This album includes the original custom cardboard inner sleeve with artwork

Album Production Information:

Produced by Manny Charlton

Cover Design: Dave Roe

Recorded at Escape Studios, Kent.

Label Information:

Mountain Records TOPS 107

Media Format:

12" Vinyl LP Gramophone

Year & Country:

1975 Made in Gt Britain
Band Members and Musicians on: Nazareth Hair of the Dog
Nazareth Band: members/musicians

Dan McCafferty - Lead Vocals
Manny Charlton - Lead Guitar, Producer
Pete Agnew - Bass
Darrell Sweet - Drums
Track Listing of: Nazareth Hair of the Dog
The Song/tracks on "Nazareth Hair of the Dog" are
Side One:
Hair of the Dog
Miss Misery
Guilty
Changin' Times
Side Two:
Beggar's Day
Rose in the Heather
Whiskey Drinkin' Woman
Please Don't Judas Me
Album cover photos of : Nazareth Hair of the Dog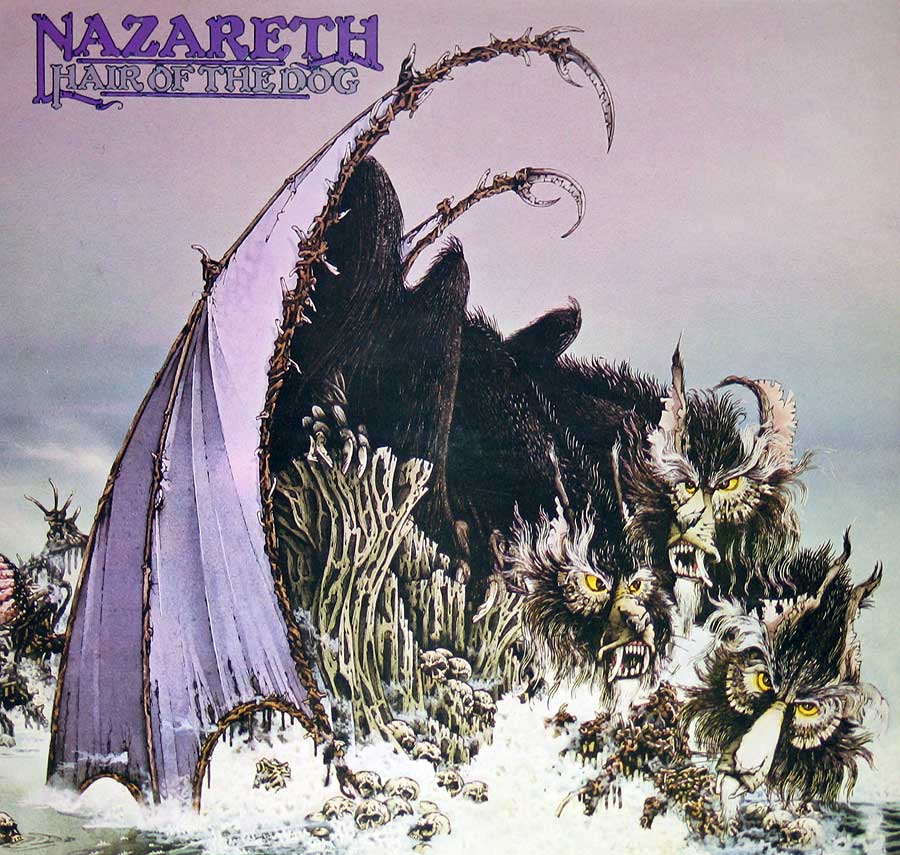 High Resolution Photo Album Back Cover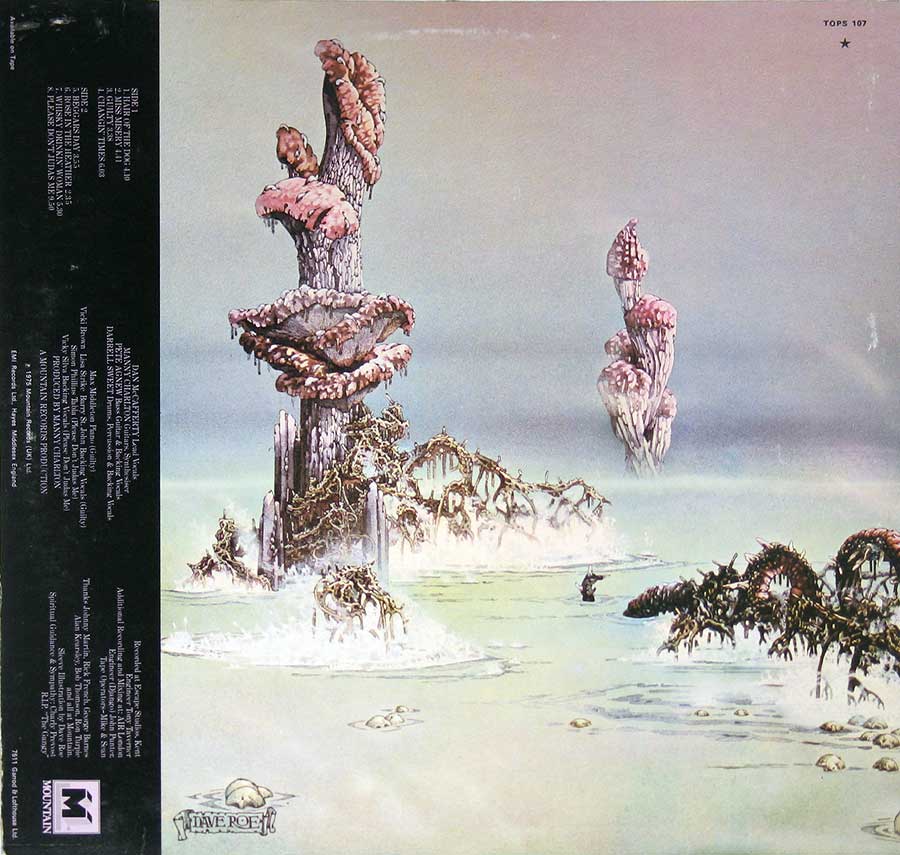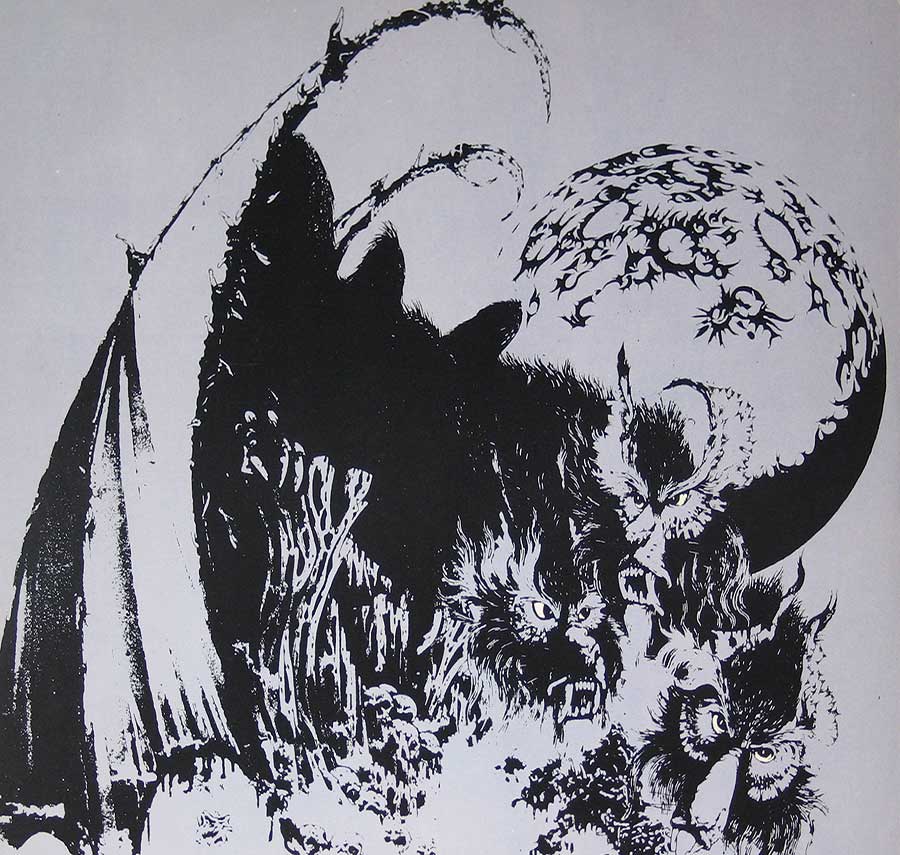 Close-up Photo of the Record's Mountain TOPS 107 label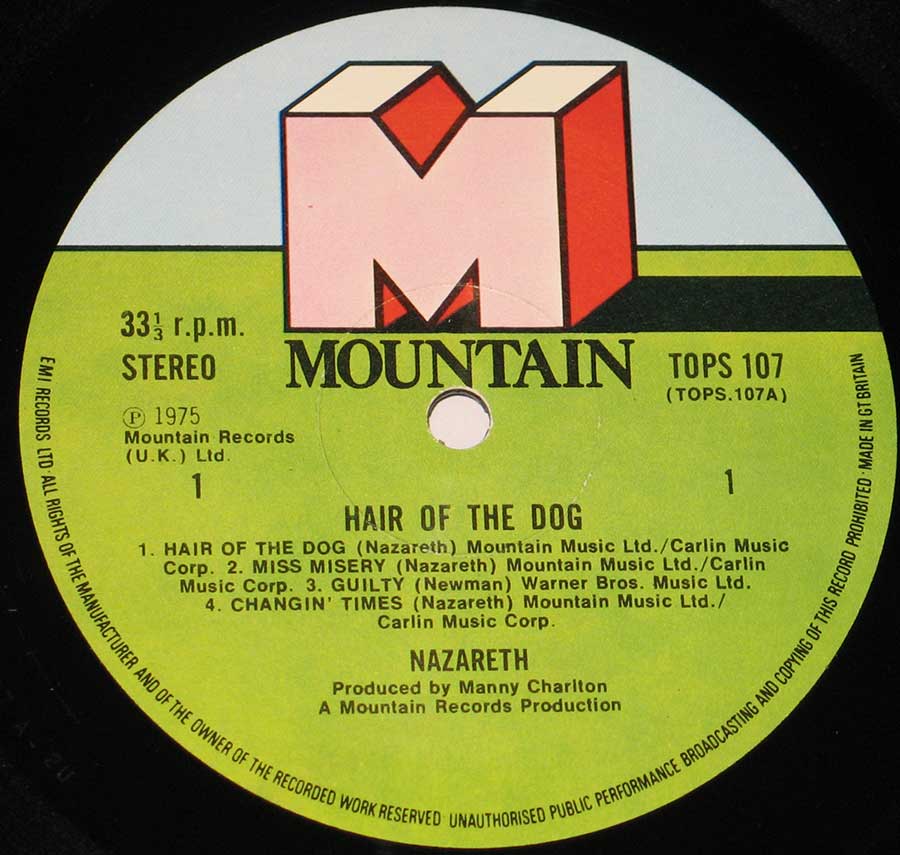 Note: The images on this page are photos of the actual album. Slight differences in color may exist due to the use of the camera's flash. Images can be zoomed in/out ( eg pinch with your fingers on a tablet or smartphone ).
---
---
---