---
NAZARETH NO MEAN CITY ORIG A&M USA 12" LP VINYL ALBUM
"No Mean City" is the tenth studio album by the Scottish hard rock band Nazareth, released in 1979. The album title comes from the 1935 novel "No Mean City" and features some of the band's most notable artwork, illustrated by Rodney Matthews.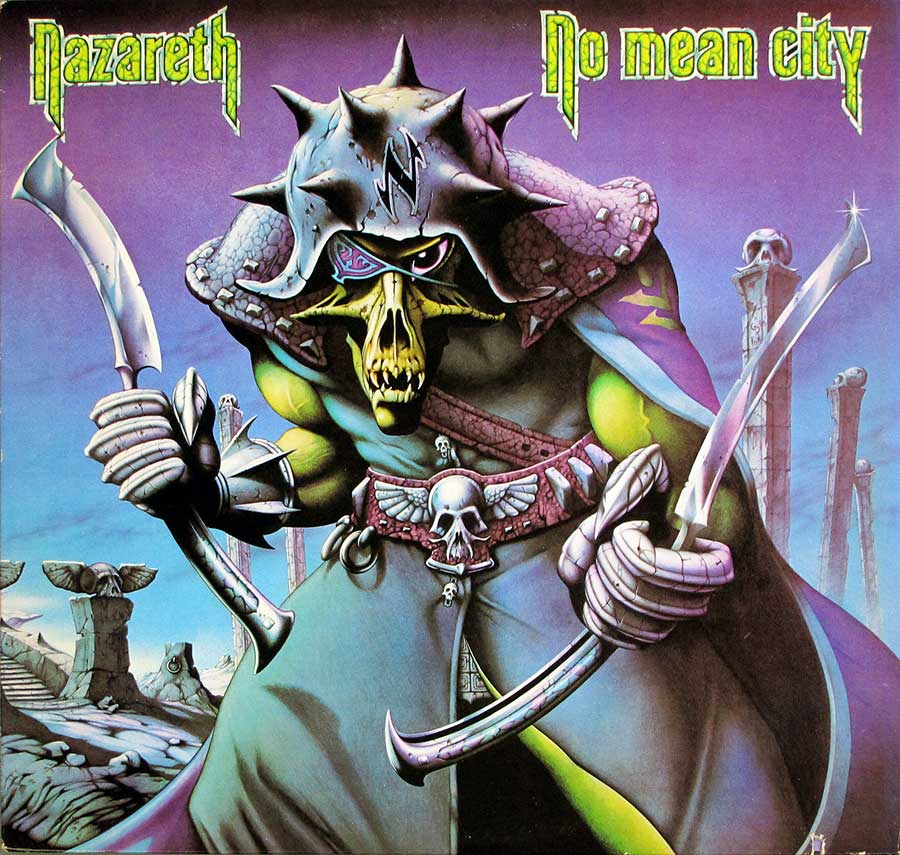 Collectors information & Description:
This album "NAZARETH - No Mean City USA" includes the original custom inner sleeve with album details, and artwork
Music Genre:

Scottish Hard Rock

Album Production information:

The album: "NAZARETH - No Mean City USA" was produced by: Manny Charlton

Sound/Recording Engineer(s): Tony Taberner

This album was recorded at: Ballostowell Farm, Isle of Man with the Maison Rouge Mobile.

Album cover Illustration: Rodney Matthews

Rodney Matthews - a British illustrator and conceptual designer of fantasy and science fiction. He has illustrated at least four dozen of hard rock and heavy metal album covers.

Label Information:

Mountain Records / A&M SP 4741

Media Format:

12" LP Vinyl Stereo Gramophone Record
Total Album (Cover+Record) weight: 230 gram

Year & Country:

1979 Made in USA
Personnel/Band Members and Musicians on: NAZARETH - No Mean City USA
Band-members, Musicians and Performers
Manny Charlton - Lead Guitars, Producer
Zal Cleminson - Guitars
Dan McCafferty - Lead Vocals
Darrell Sweet - Drums
Pete Agnew - Bass
Complete Track-listing of the album "NAZARETH - No Mean City USA"
The detailed tracklist of this record "NAZARETH - No Mean City USA" is:
Side One:
Just get into it
May the Sunshibe
Simple Solution
Star
Side Two:
Claim to fame
Whatever you want babe
What's in it for
No Mean City
High Quality Photo of Album Front Cover "NAZARETH - No Mean City USA"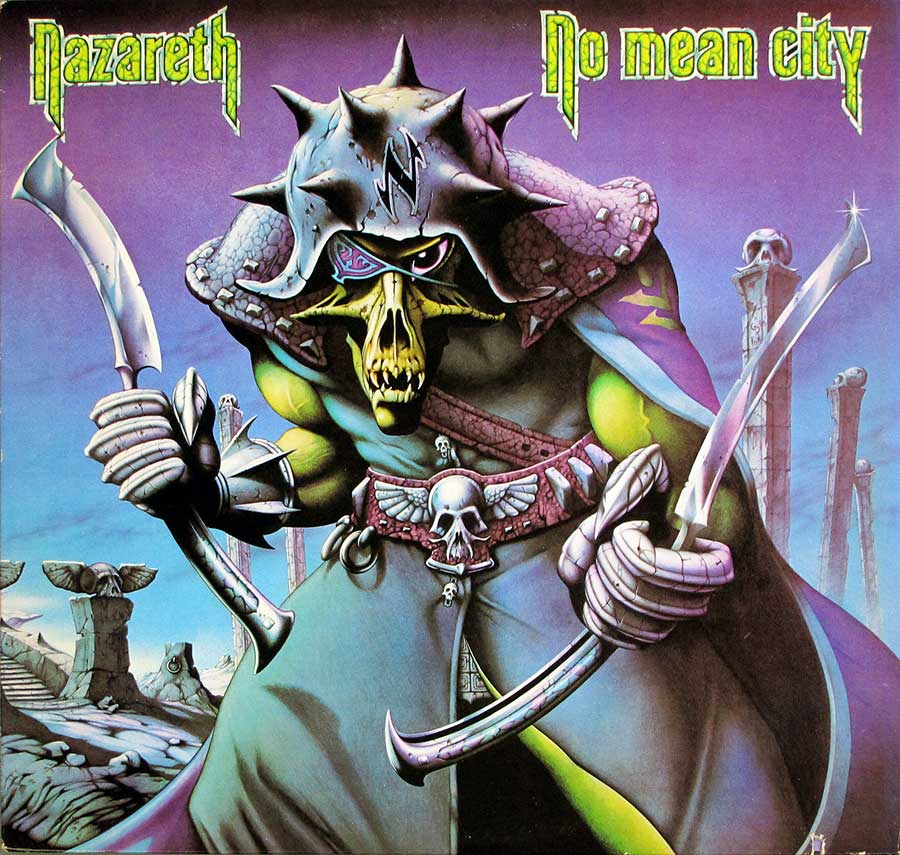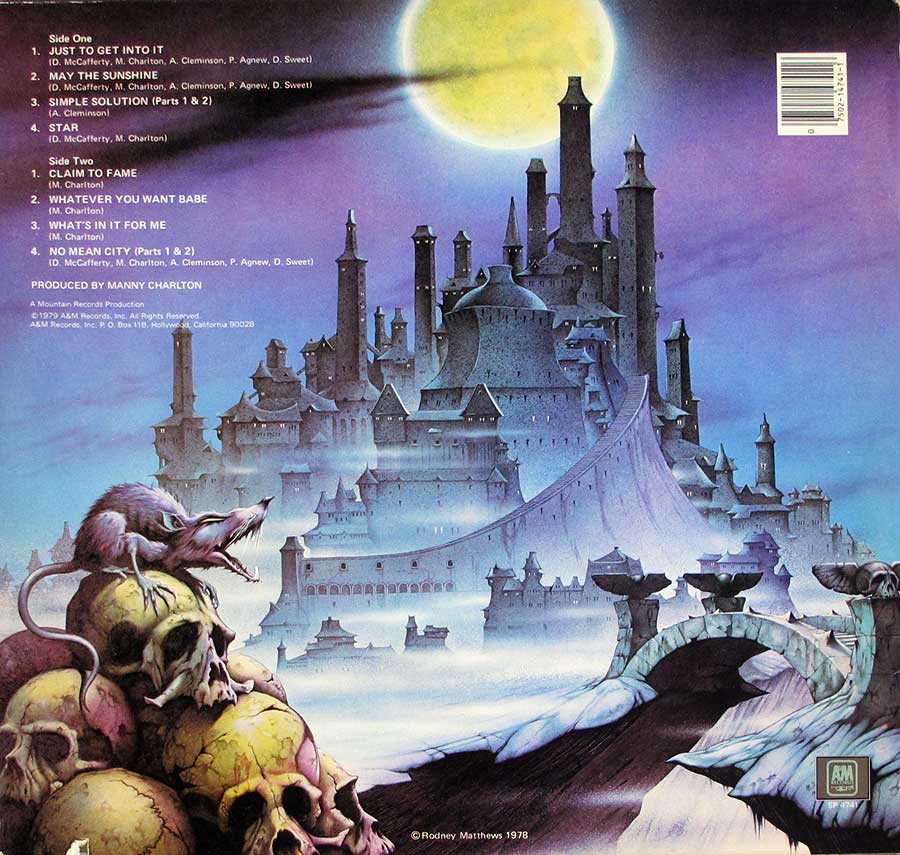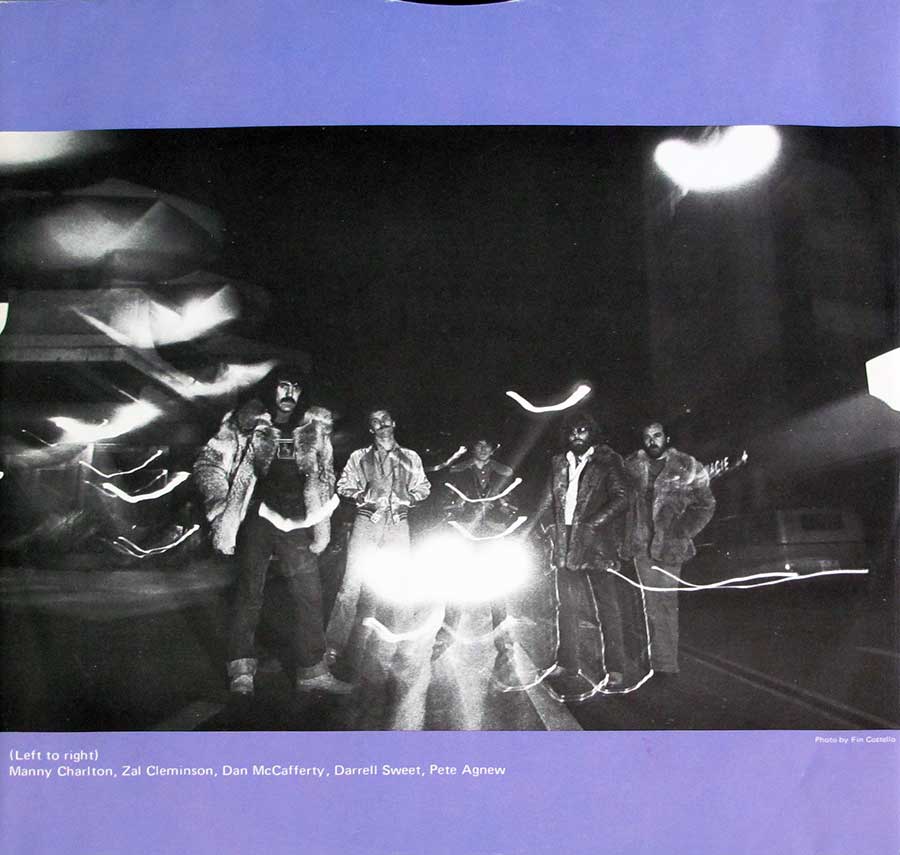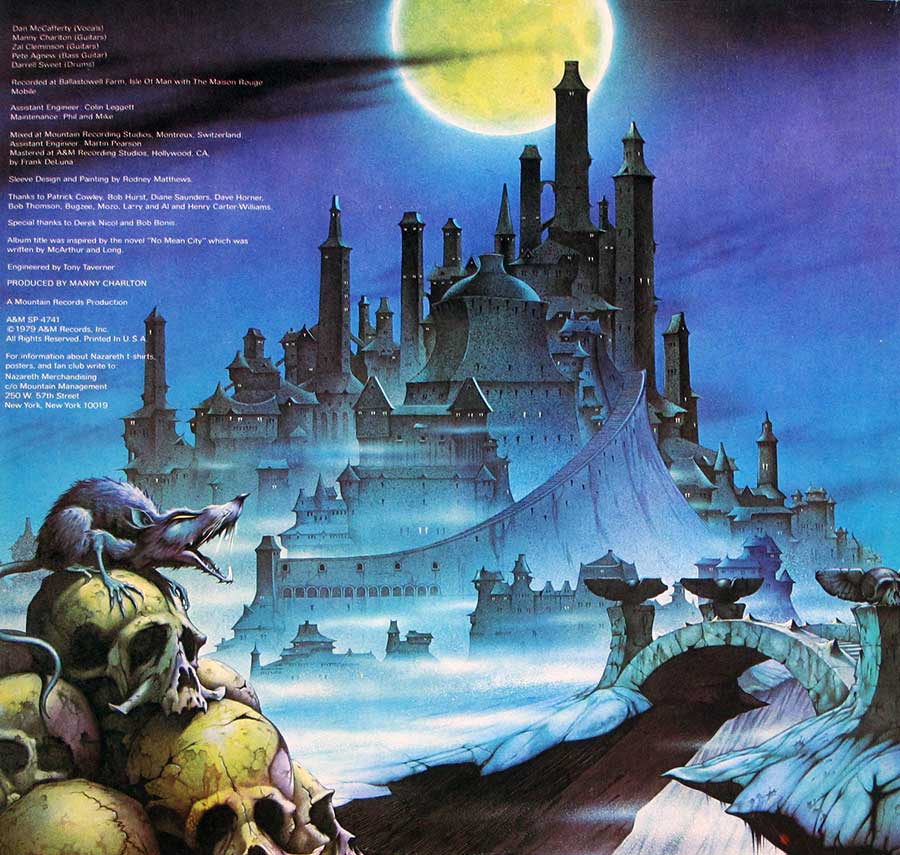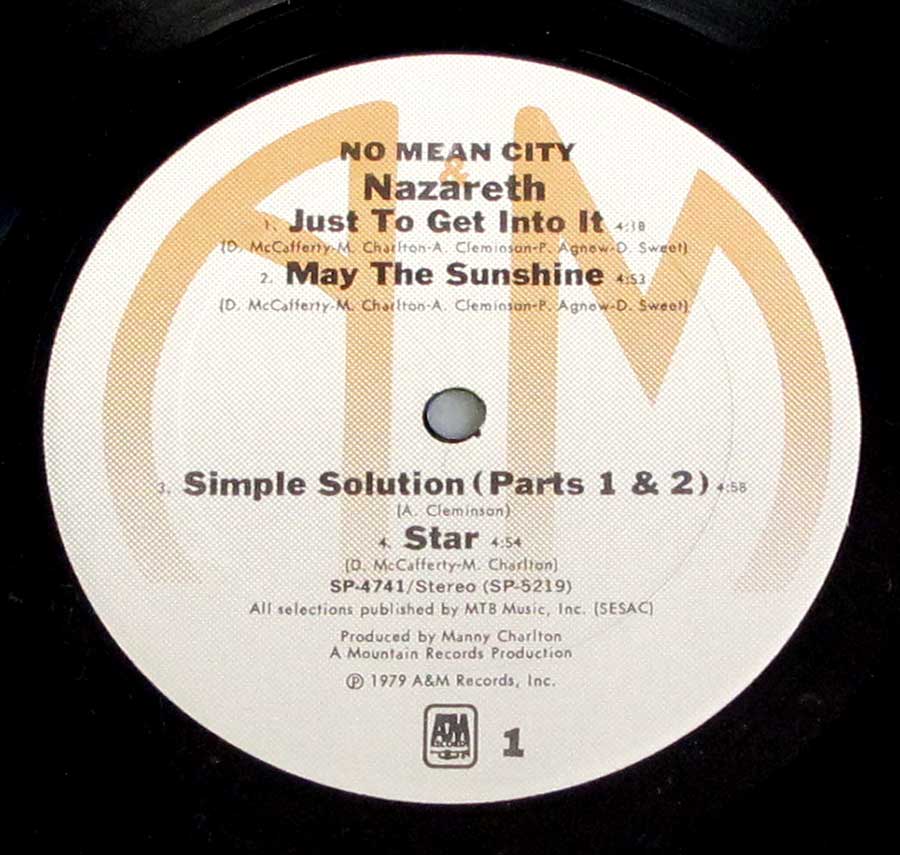 Note: The images on this page are photos of the actual album. Slight differences in color may exist due to the use of the camera's flash. Images can be zoomed in/out ( eg pinch with your fingers on a tablet or smartphone ).
---
---
---