---
KING DIAMOND - No Presents for Christmas - 12" MAXI-SINGLE VINYL
"No Presents for Christmas" is the first record released by the King Diamond band and is released on 25 December 1985. The track is later made available as a bonus track on one of the later re-issues of the "Fatal Portrait" album.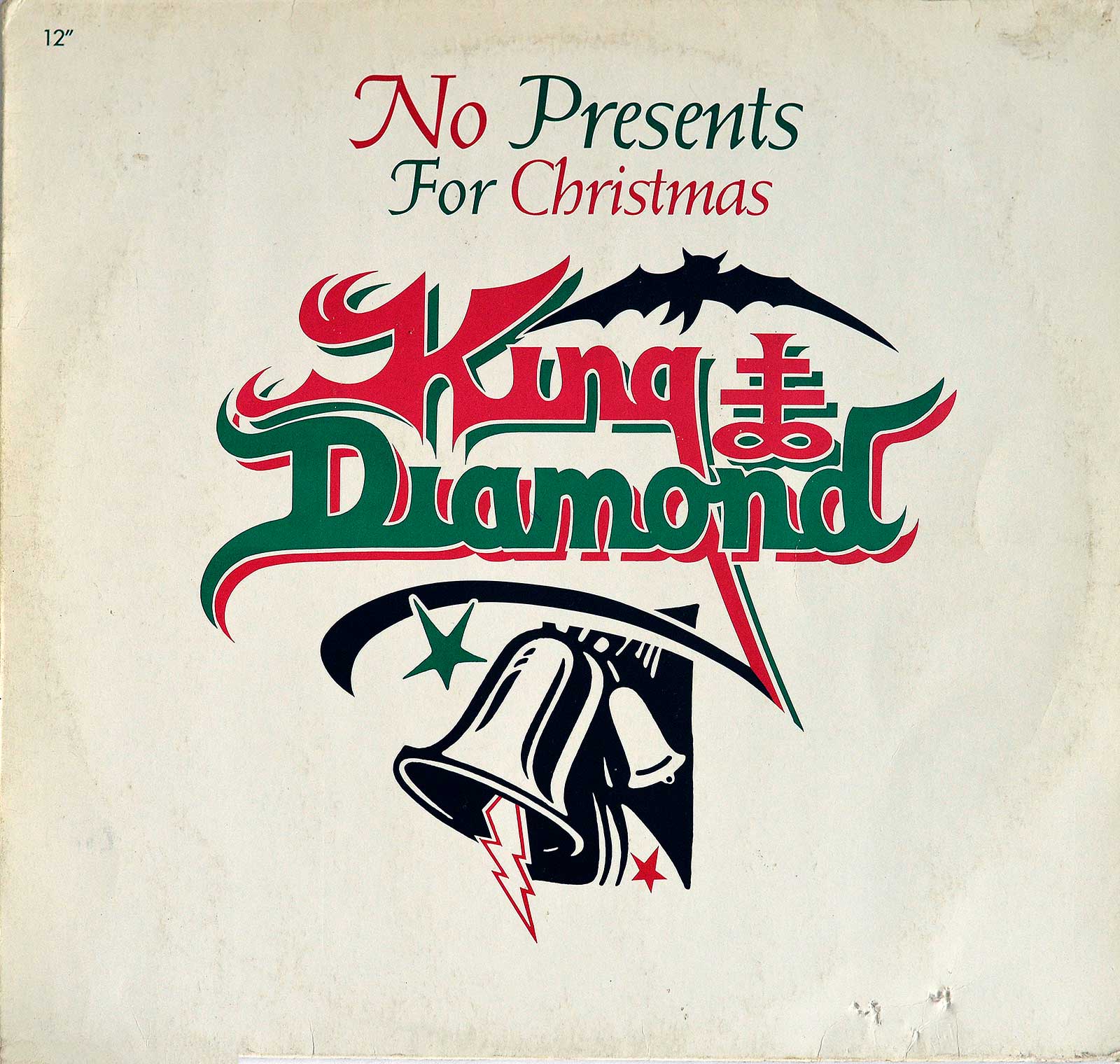 Music Genre:

Black Metal, Thrash Metal , Death Metal

Album
Production information:

The album: "KING DIAMOND - No Presents for Christmas -" was produced by: King Diamond and Robert Falcao

Sound/Recording Engineer(s): Robert Falcao

Roberto Falcao is producer and sound engineer of the first King Diamond record "No Presents for Christmas" on later "King Diamond" albums, he is guest playing the keyboards.

Record Company & Catalog number:

Roadrunner Records RR 125485

Record Format

12" Vinyl Stereo Gramophone Record
Total Album (Cover+Record) weight: 230 gram

Year & Country:

12 December 1985, Netherlands
Personnel/Band Members and Musicians on: KING DIAMOND - No Presents for Christmas -
Band-members, Musicians and Performers
King Diamond - Vocals

Kim Bendix Petersen better known by his stage name King Diamond , is a Danish heavy metal musician. As a vocalist, he is known for his extensive vocal range, in particular his usage of falsetto. He started his career in 1974 with a band called Brainstorm and has since performed with "Black Rose", Brats, "Danger Zone", "Mercyful Fate" and the eponymous "King Diamond" band.

Andy LaRocque - Guitars

Anders Allhage mostly known under the alias: " Andy LaRocque " and is best known as guitarist with King Diamond. He started his musical career in the Swedish "Swedish Beauty" aka "Swedish Erotica" and E.F. Band he moved in 1985-1986 to play with the "King Diamond" band.

Michael Denner - Guitars

Michael Denner is a Danish heavy-metal guitarist. He is part of the heavy metal duo Denner/Shermann with Hank Shermann. Michael Denner plays guitar with Brats from 1979-1980, Mercyful Fate from 1981-1996 (with several interruptions.

Timi "Grabber" Hansen - Bass

Timmi "Grabber" Hansen is a Danish bass player. He played in the Danish heavy metal band Mercyful Fate from 1981 to 1985 and from 1992 to 1993, and King Diamond from 1985 to 1987. Before joining "Mercyful Fate" TImmi Hansen performed together with Michael Denner in a band called "Danger Zone".

Mikkey Dee - Drums

Micael Kiriakos Delaoglou alias Mikkey Dee started his long career in 1985 with King Diamond, switched to Dokken in 1990, followed by Motorhead and Scorpions today.
Complete Track-listing of the album "KING DIAMOND - No Presents for Christmas "
The detailed tracklist of this record "KING DIAMOND - No Presents for Christmas -" is:
Track-listing Side One:
No Presents For Christmas
Track-listing Side Two:
Charon
High Quality Photo of Album Front Cover "KING DIAMOND - No Presents for Christmas -"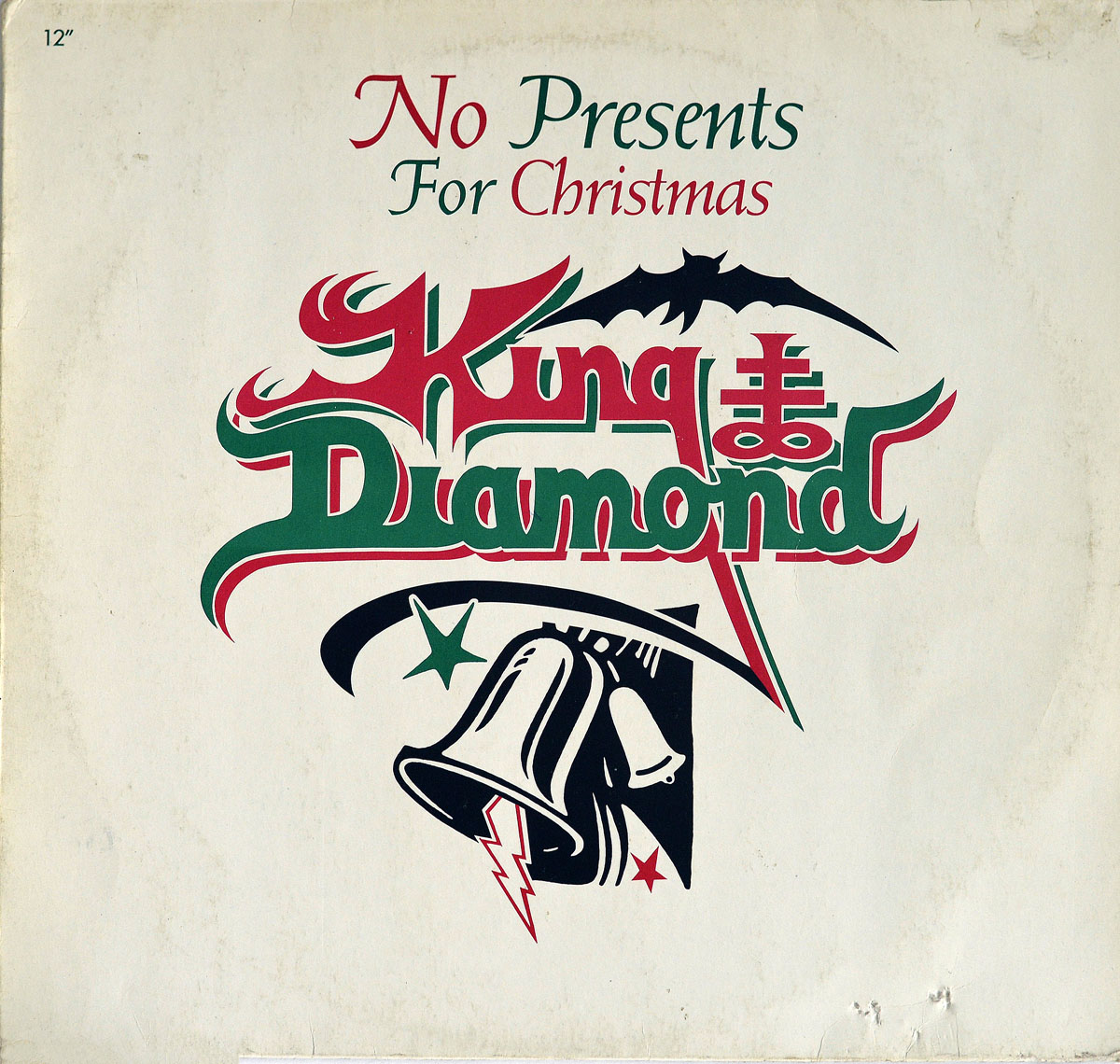 Note: The images on this page are photos of the actual album. Slight differences in color may exist due to the use of the camera's flash. Images can be zoomed in/out ( eg pinch with your fingers on a tablet or smartphone ).
Album Back Cover Photo of "KING DIAMOND - No Presents for Christmas -"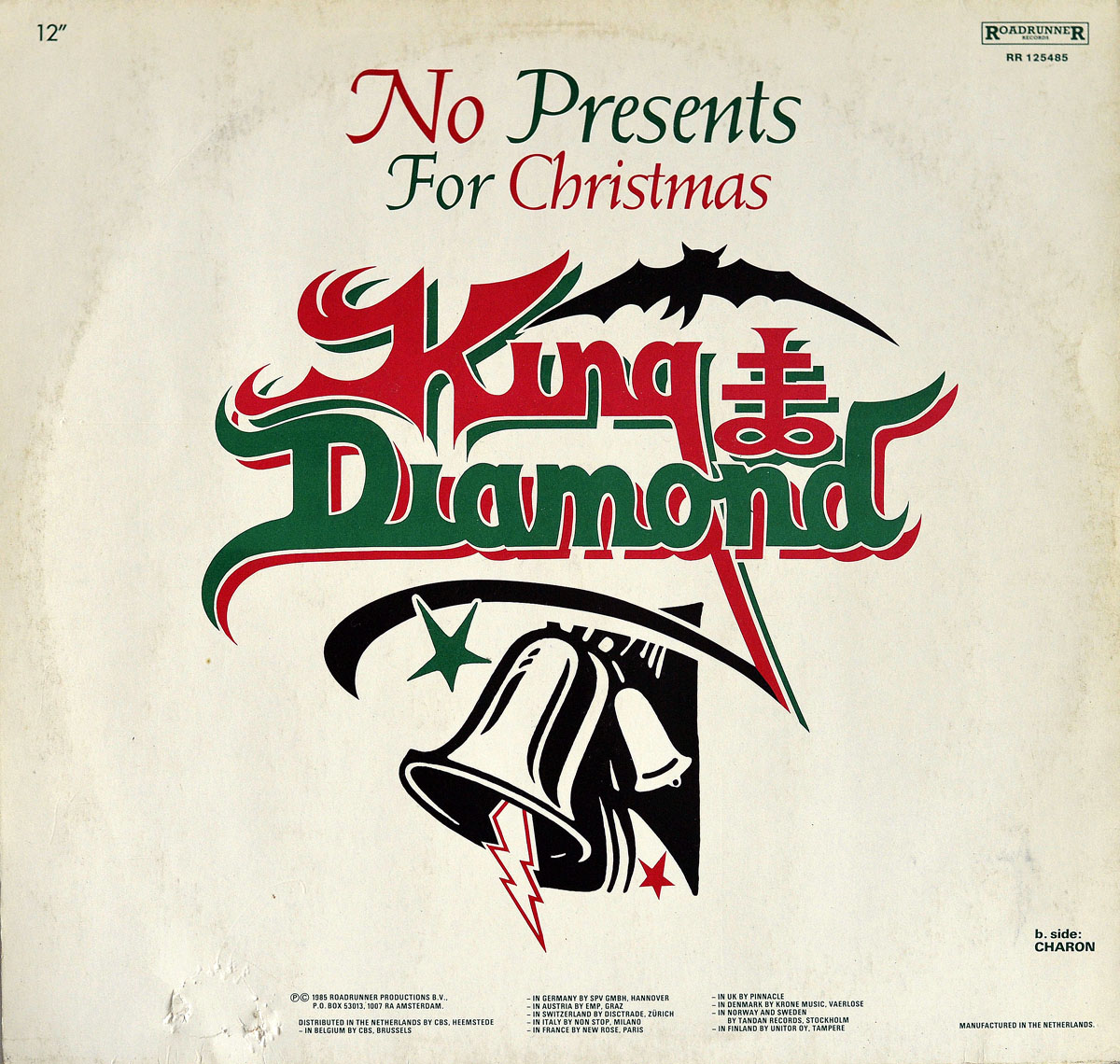 Photo of "KING DIAMOND - No Presents for Christmas -" 12" LP Record - Side One: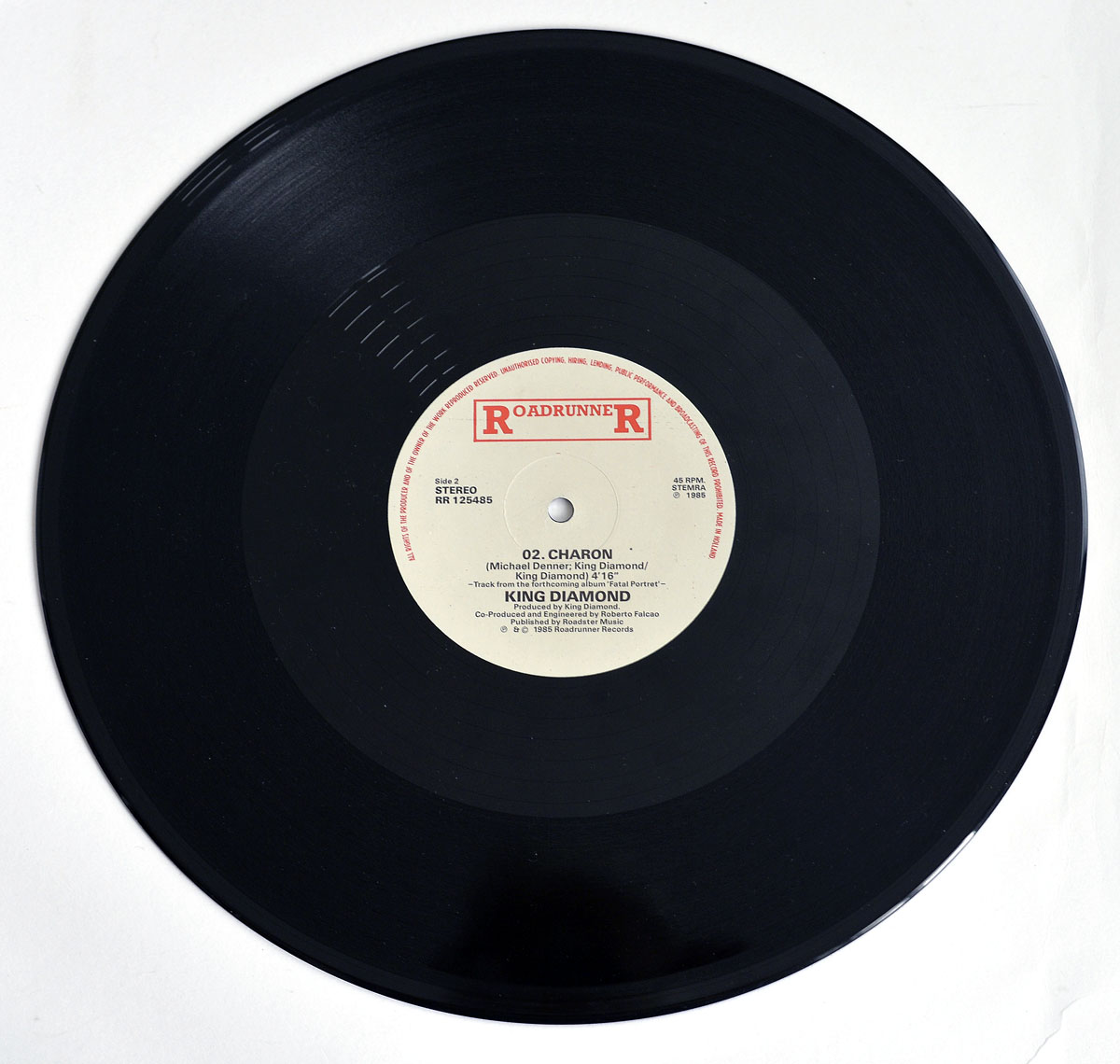 Photo of "KING DIAMOND - No Presents for Christmas -" 12" LP Record - Side Two: