---
W.A.S.P. WASP Live ... in the Raw SILVER LABEL12" VINYL LP ALBUM
Live...In The Raw is the first live album by W.A.S.P. (fourth album overall), released in 1987.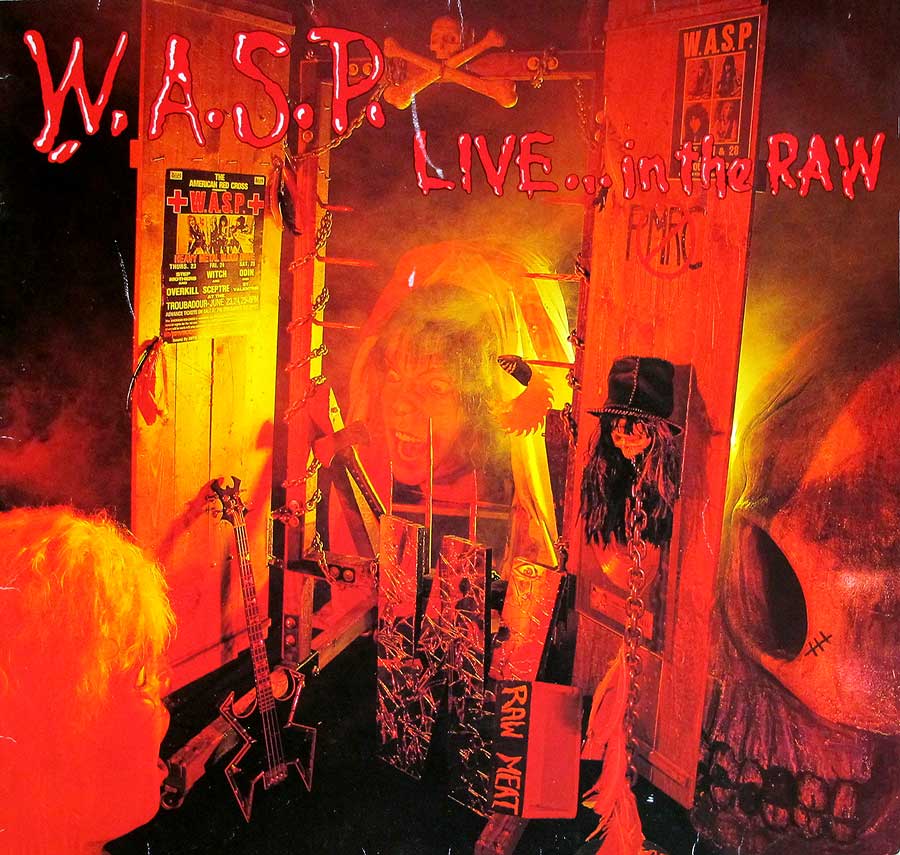 Collector Notes:

This album includes the original custom inner sleeve with album details, and photos of the W.A.S.P. band

Music Genre:

Heavy Metal

Album Production Information:

The album: "Live in the Raw" was produced by: Blackie Lawless
Recorded at California Theatre, San Diego, Long Beach Arena, Los Angeles
Published by Zombe Enterprises / Warner Tamerlane

Label Information:

Capitol 7480531 / Sanctuary Records

Media Format:

12" LP DMM Direct Metal Mastering

Year & Country:

1987 Made in France
Album cover photos of : W.A.S.P. Live ... in the Raw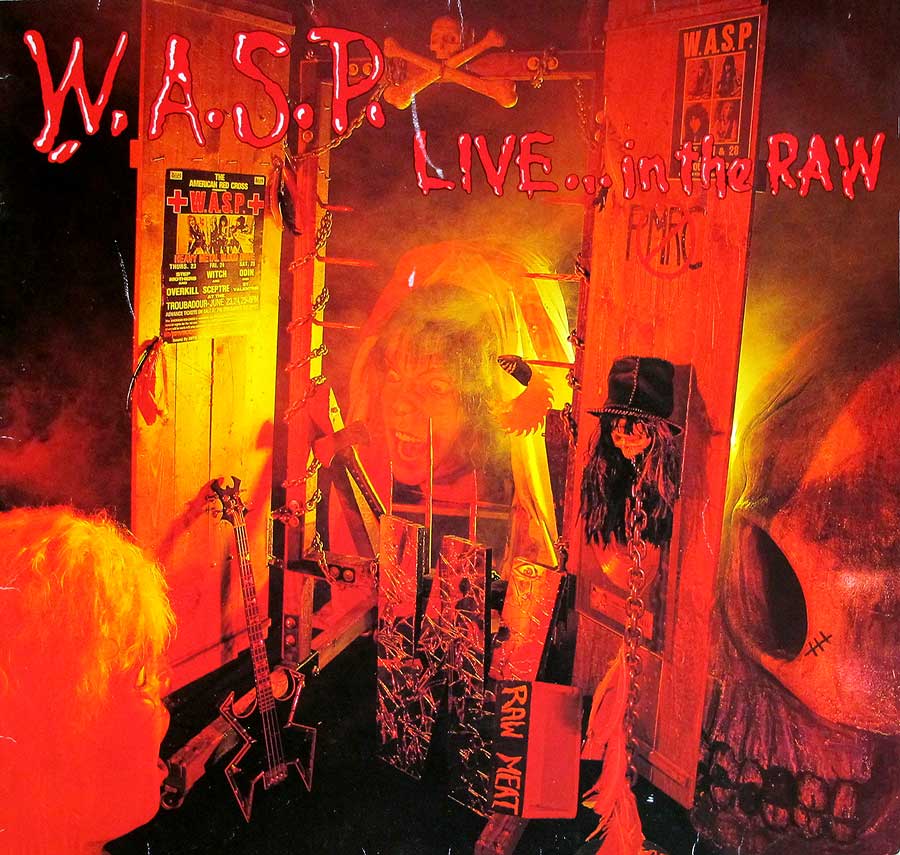 Photo of Album's Back Cover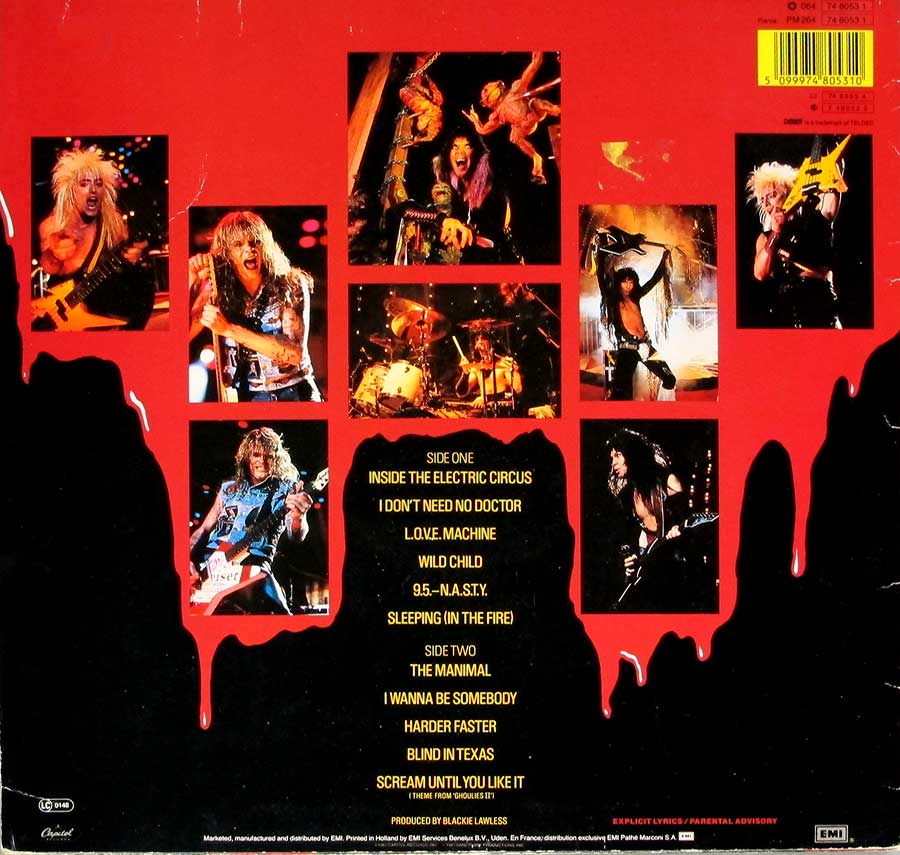 Photo of Album's Inner Cover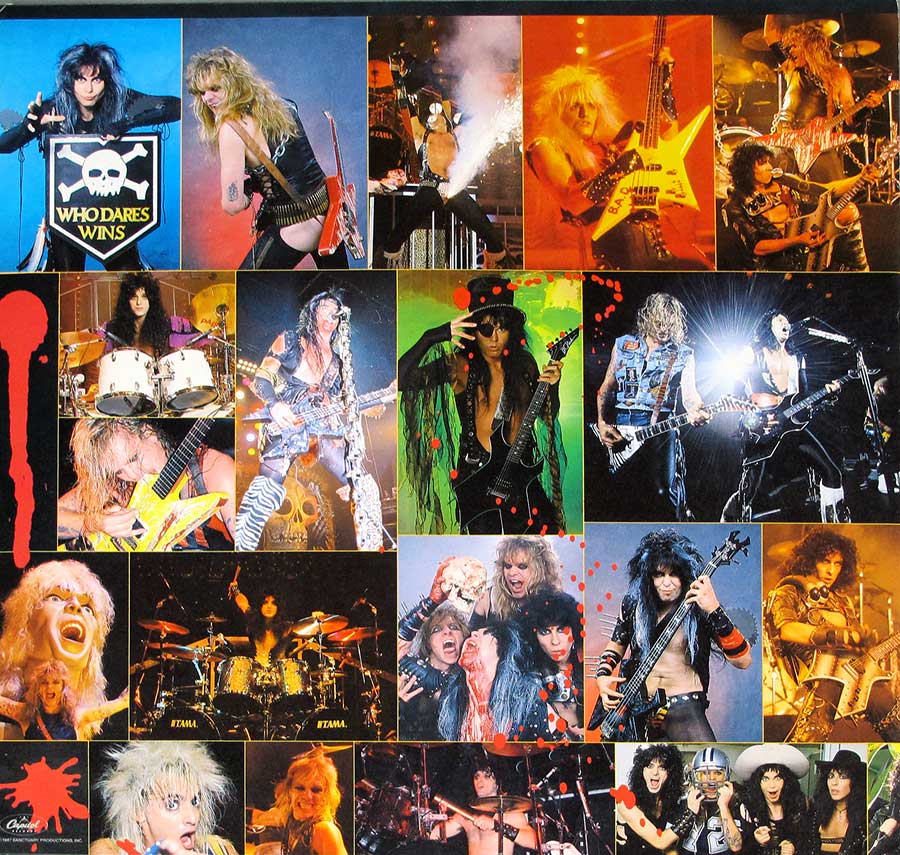 Photo of Album's Inner Cover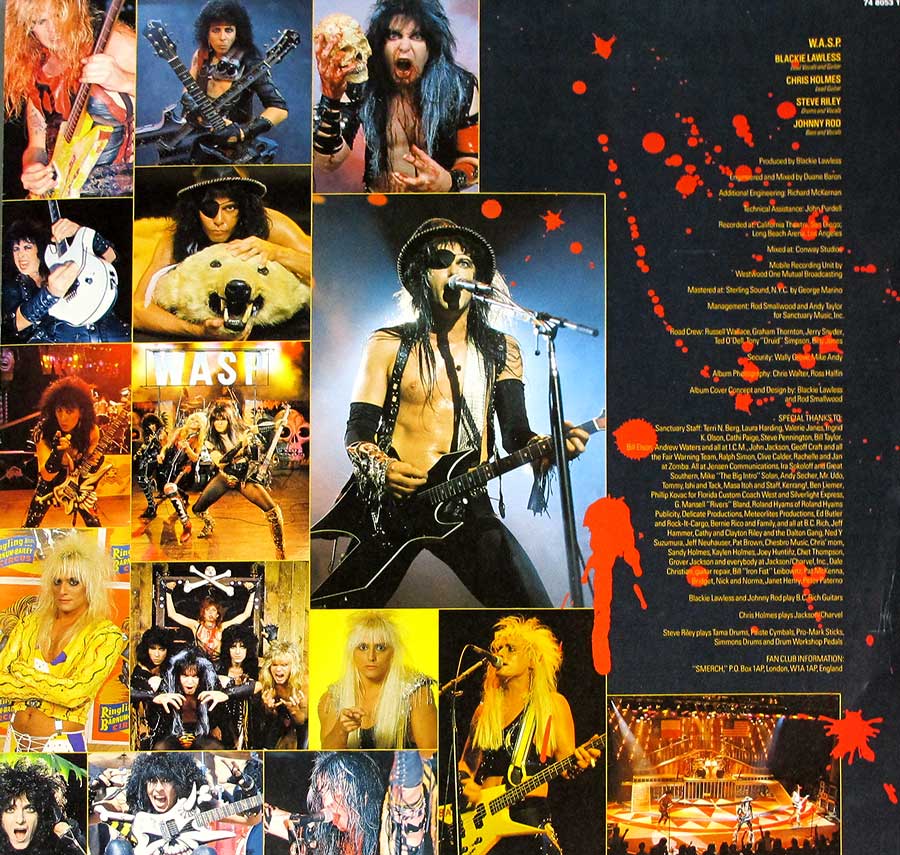 Close-up Photo of Record Label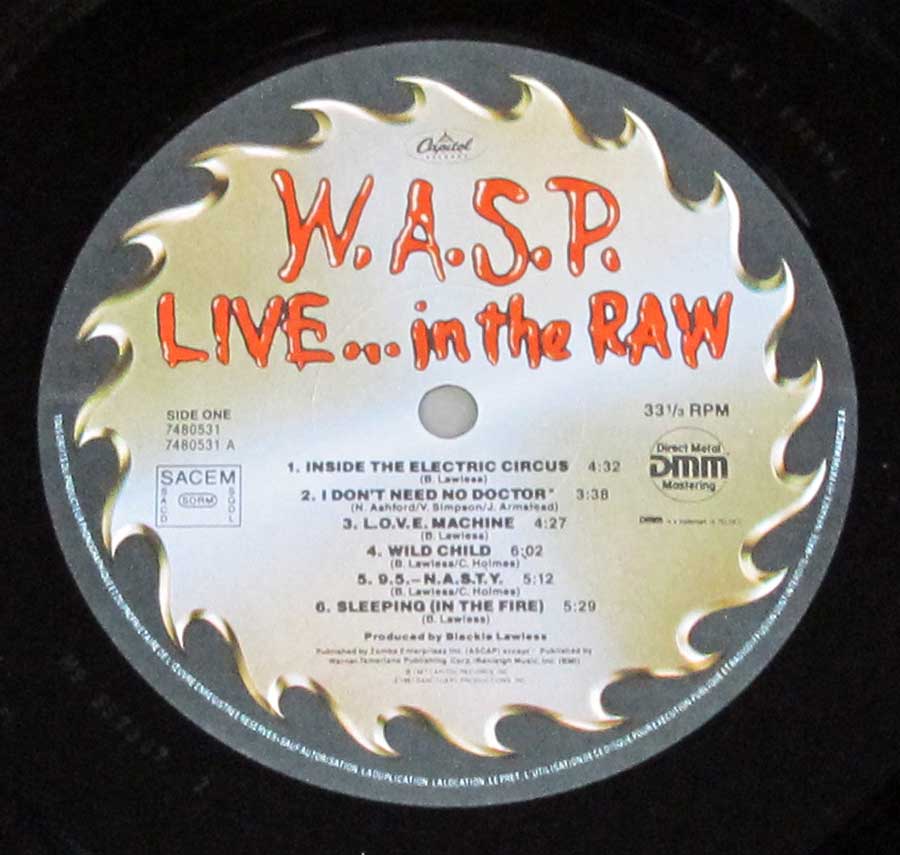 Note: the above pictures are actual photos of the album and allow you to judge the quality of cover. Slight differences in color may exist due to the use of the camera's flash.
Band Members and Musicians on: W.A.S.P. Live ... in the Raw
Band-members, Musicians and Performers
Blackie Lawless
Chris Holmes
Steve Riley
Johnnny Rod
Track Listing of: W.A.S.P. Live ... in the Raw
The Song/tracks on "W.A.S.P. Live ... in the Raw" are
Inside The Electric Circus 4:32
I Don't Need No Doctor 3:35
L.O.V.E. Machine 4:31
Wild Child 6:02 9.5. -
N.A.S.T.Y. 5:11
Sleeping (In the Fire) 5:23
The Manimal 4:43
I Wanna Be Somebody 6:43
Harder Faster 7:19
Blind In Texas 5:40
Scream Until You Like It 3:26
---
---