---
WHITESNAKE TROUBLE Genuine UK Release FAME Records 12" LP VINYL ALBUM
Album Description: Trouble is the first studio album from British rock band Whitesnake, led by former Deep Purple vocalist David Coverdale. This album also features Coverdale's former bandmate Jon Lord from Deep Purple for the first time.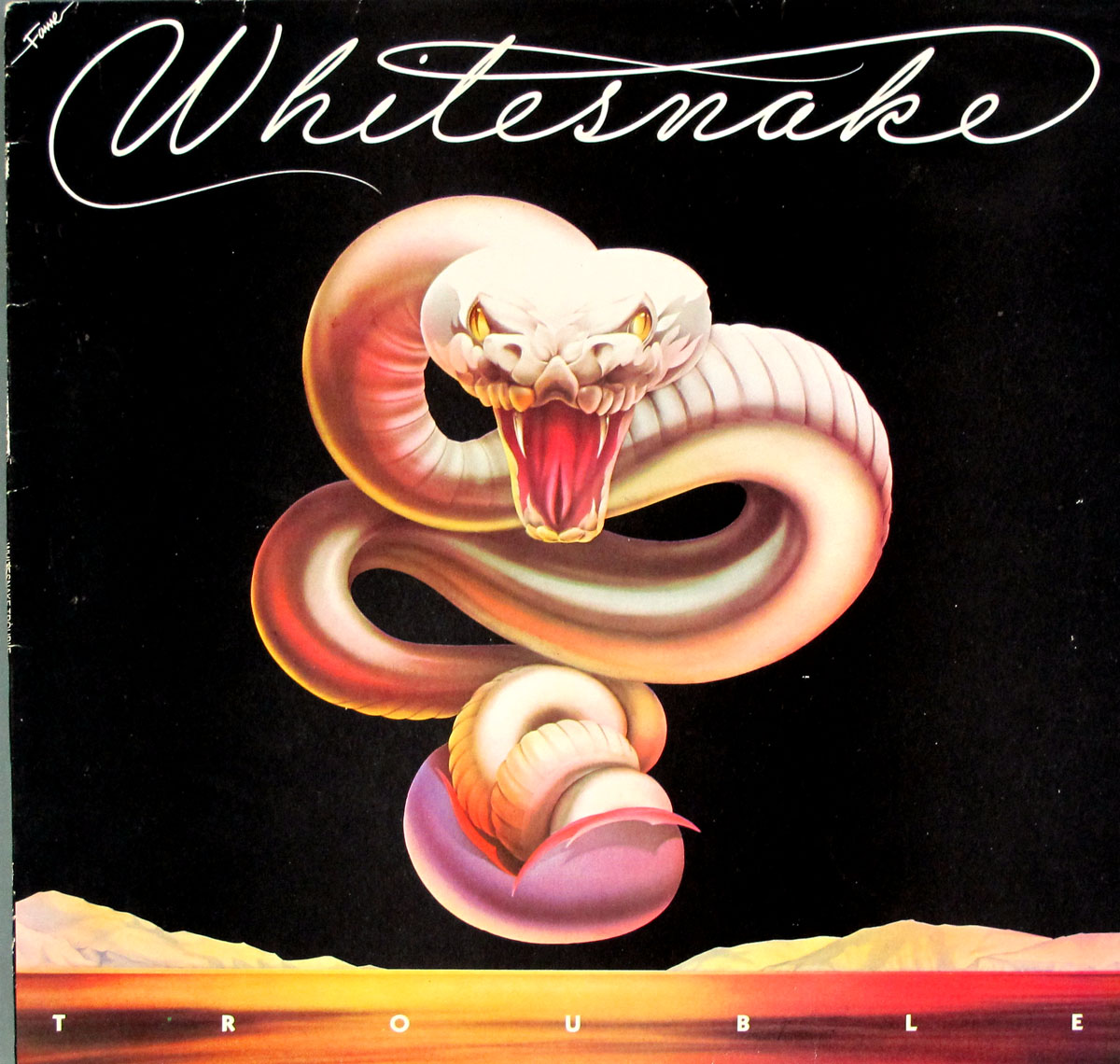 Music Genre:

British Hard Rock / Heavy Metal
Album
Production information:

The album: "WHITESNAKE - Trouble (FAME)" was produced by: Martin "The Wasp" Birch

This album was recorded at: Central Recorders Studio, and Sauna , 9 Denmark Street, London. During the summer of 1978

Album cover Art design: Bill Burks

Album cover Illustration: Bill Imhoff

Label Information:

Sunburst, FAME FA 3002, UAG 30305

Media Format:

12" LP Vinyl Stereo Gramophone Record
Total Album (Cover+Record) weight: 230 gram

Year & Country:

1978 Made in UK
Personnel/Band Members and Musicians on: WHITESNAKE - Trouble (FAME)
Band-members, Musicians and Performers
David Coverdale - Vocals

David Coverdale a British Hard Rock Singer best known as Lead vocalist for Whitesnake and "Deep Purple"

Dave Dowle - Drums

Dave Dowle (full-name: David 'Duck' Dowle) a British drummer, best known as having performed with bands like: Whitesnake, Brian Auger's Oblivion Express, Streetwalkers, Runner, Midnight Flyer, Benie Marsden.

Jon Lord - Keyboards
Bernie Marsden - Guiatrs / Vocals
Micky Moody - Guitars / Vocals
Neil Murray - Bass

Neil Murray (full-name: Philip Neil Murray) one of British most experienced Bass guitar players and best known for being a member of the British Hard Rock band: "Whitesnake". Murray has also performed and recorded with Black Sabbath ( Gt Britain ), Bob Marley & The Wailers, Colosseum II, Cozy Powell's Hammer, Gary Moore (GBR), Gilgamesh, Peter Green Splinter Group, The Brian May Band, Vow Wow (JPN), Whitesnake (GBR).
Complete Track-listing of the album "WHITESNAKE - Trouble (FAME)"
The detailed tracklist of this record "WHITESNAKE - Trouble (FAME)" is:
Track-listing Side One:

Take me With You

Love to Keep You Warm
Lie Down (a Modern Love Song)
Day Tripper
Nighthawk (Vampire Blues)
Track-listing Side Two:

The Time is Right for Love

Trouble
Belgian Tom's Hat Trick
Free Flight
Don't Mess With Me
High Quality Photo of Album Front Cover "WHITESNAKE - Trouble (FAME)"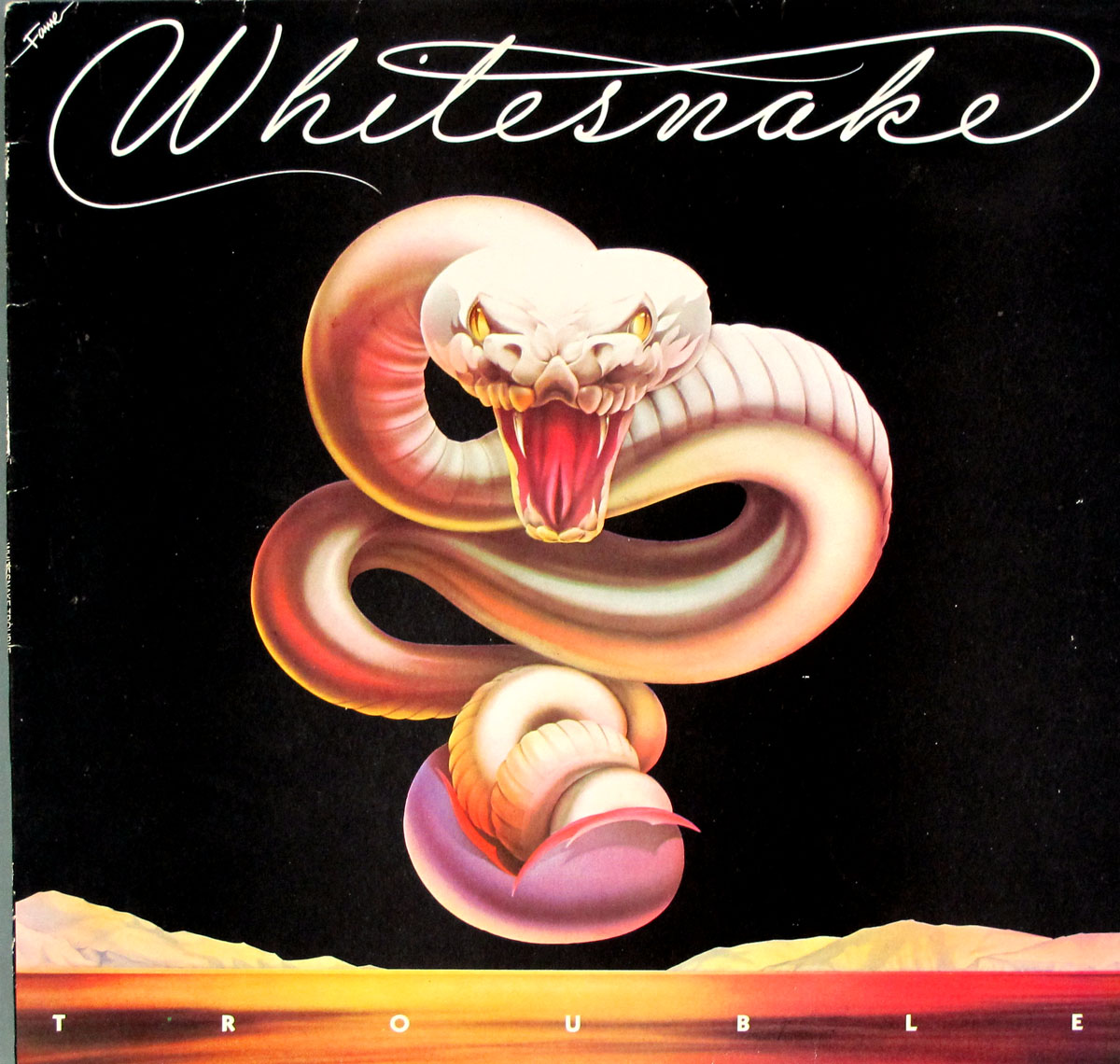 Album Back Cover Photo of "WHITESNAKE - Trouble (FAME)"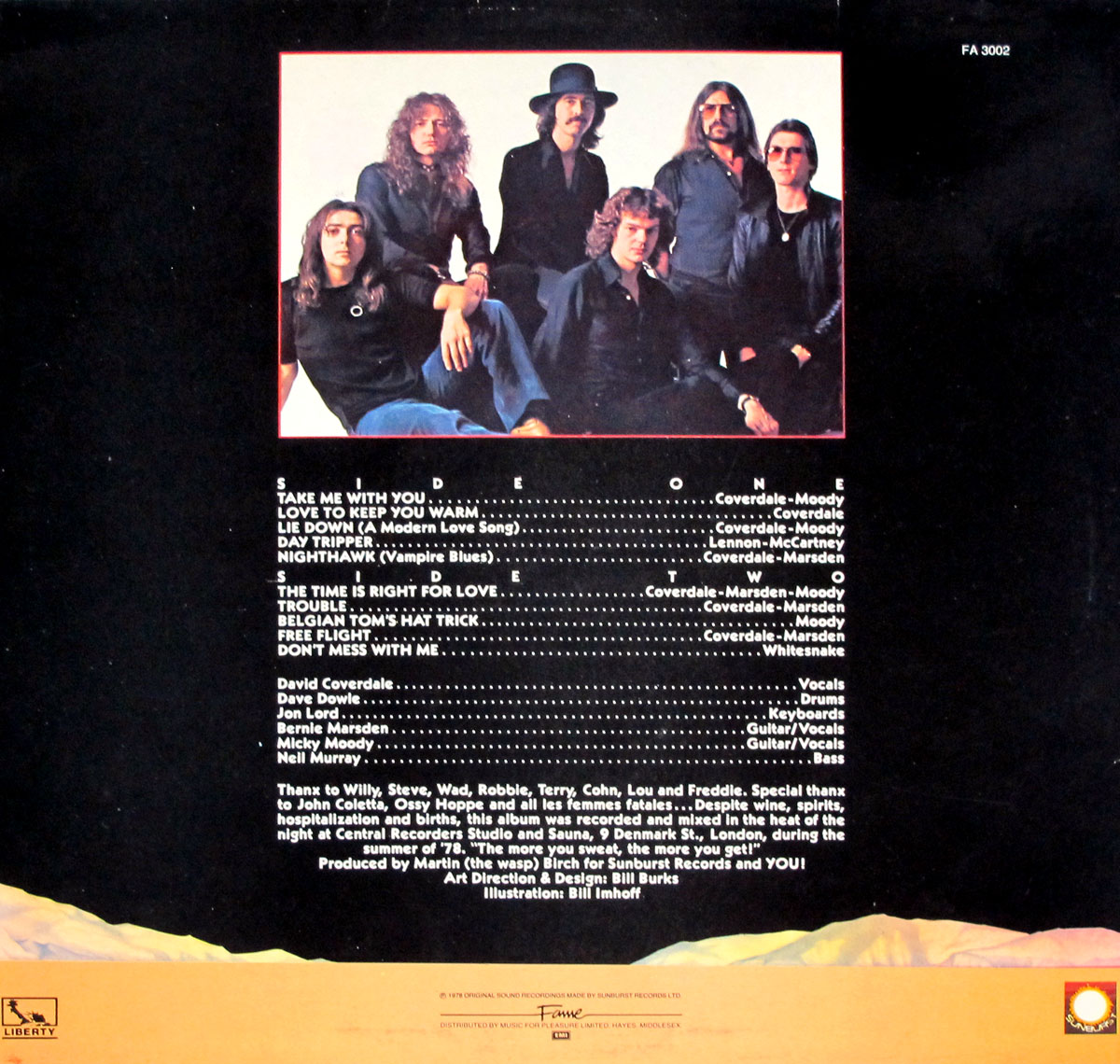 Photo of "WHITESNAKE - Trouble (FAME)" 12" LP Record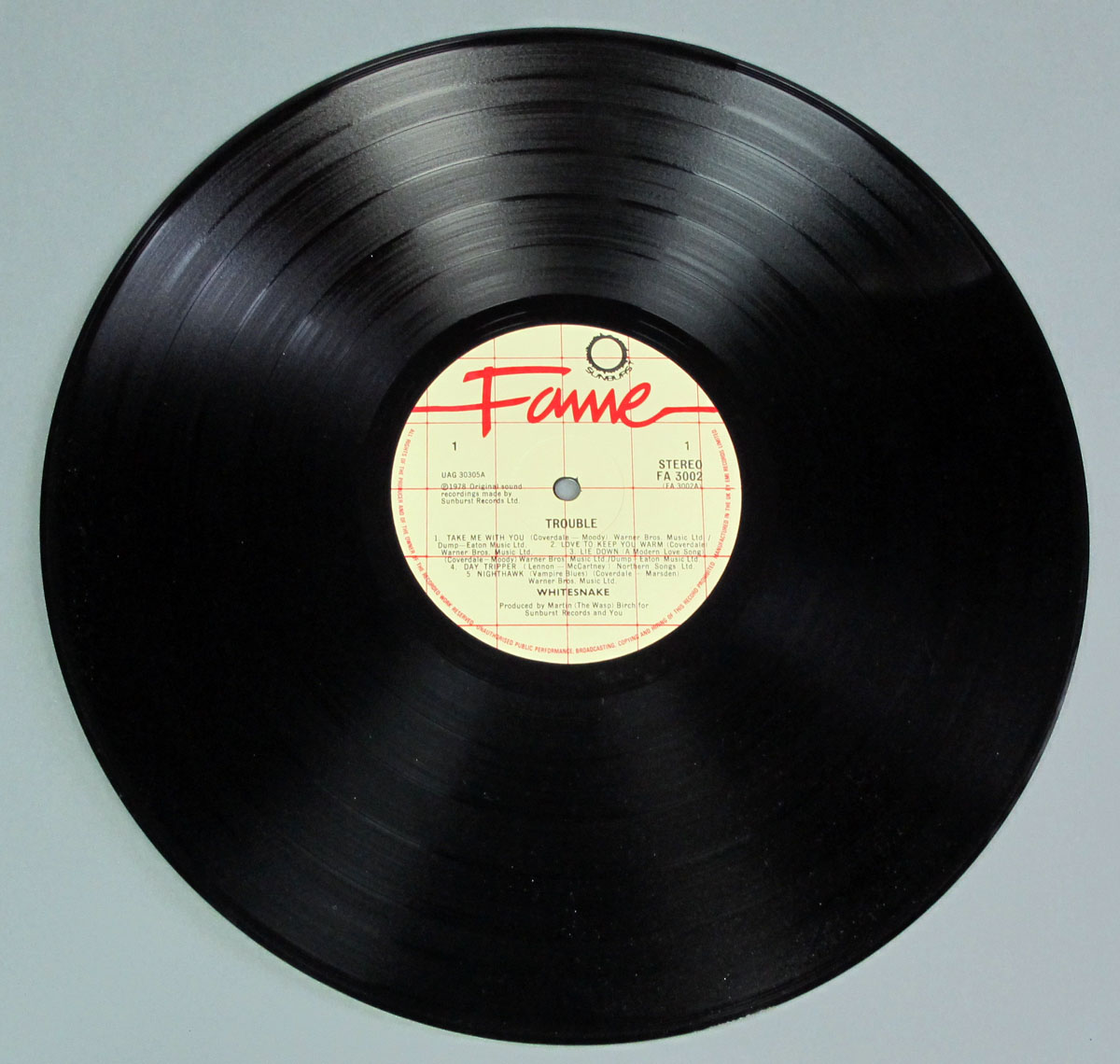 Note: The images on this page are photos of the actual album. Slight differences in color may exist due to the use of the camera's flash.
---
---
---