---
MÖTLEY CRÜE ( MOTLEY CRUE ) - SHOUT AT THE DEVIL Gatefold 12" vinyl lp
Album: "Shout at the Devil" is the second album by glam metal band Mötley Crüe, released on September 26, 1983. The record, along with its predecessor Too Fast for Love, is regarded as one of the most influential of its genre. "Looks that Kill" and " Too Young to Fall in Love" became huge hits and "Shout at the Devil" became very popular as well.
Album: Shout is a textbook example of Heavy metal as it existed in the 80s. Song topics included sex, violence, drugs, and youthful rebellion. In addition, the visual influence of the band in this era was palpable as their massive hair, makeup, and tough, violent imagery contributed greatly to the visual aspects of glam metal.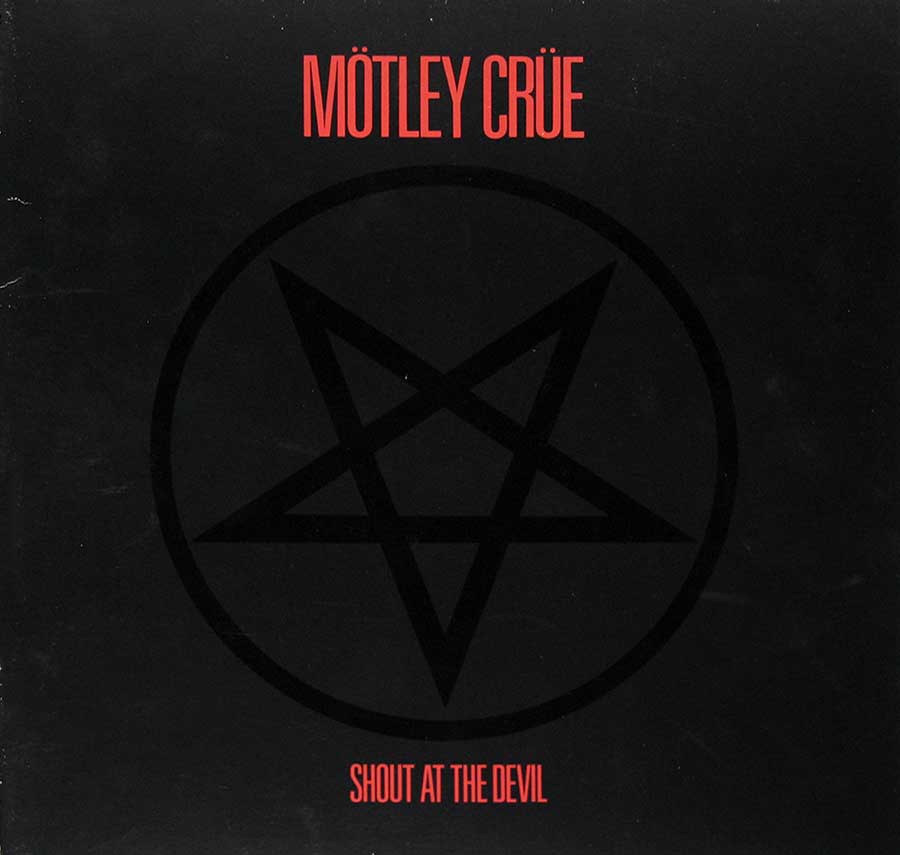 Music Genre:

Glam Heavy Metal

Album Production Information:

The album: "MÖTLEY CRÜE - Shout at the Devil" was produced by: Tom Werman for for Julia's Music Inc

Tom Werman an American Music producer who has produced (during the 1980s) many hard rock, heavy metal, glam rock bands and in particular: Dokken, Junkyard, Motley Crue, Ted Nugent, Twisted Sister and many others.

Sound/Recording Engineer(s): Geoff Workman

This album was recorded at: Cherokee Studios, Hollywood, California

Label Information:

Red/Black Elektra 96 02891

Media Format:

12" Vinyl Stereo Gramophone Record
Total Album (Cover+Record) weight: 460 gram

Year & Country:

1983 Made in Canada
Band Members and Musicians on: Motley Crue - Shout at the Devil
Band-members, Musicians and Performers
Vince Neil - vocals
Mick Mars - guitar
Nikki Sixx - bass
Tommy Lee - drums
Allister Fiend - Narrator
Track Listing of: "Motley Crue - Shout at the Devil"
The Songs/tracks on "Motley Crue - Shout at the Devil" are
In the Beginning (Geoff Workman, Nikki Sixx) - 1:13
Shout at the Devil (Sixx) - 3:16
Looks That Kill (Sixx) - 4:07
Bastard (Sixx) - 2:54
God Bless the Children of the Beast (Mick Mars) - 1:33
Helter Skelter (John Lennon, Paul McCartney) - 3:09
Red Hot (Mars, Vince Neil, Sixx) - 3:21
Too Young to Fall in Love (Sixx) - 3:34
Knock 'Em Dead, Kid (Neil, Sixx) - 3:40
Ten Seconds to Love (Neil, Sixx) - 4:17
Danger (Mars, Neil, Sixx) - 3:51
---
MÖTLEY CRÜE - Shout At The Devil Gatefold Cover 12" Vinyl LP Album High Resolution & Quality Photos
Front Cover Photo Of MÖTLEY CRÜE - Shout At The Devil Gatefold Cover 12" Vinyl LP Album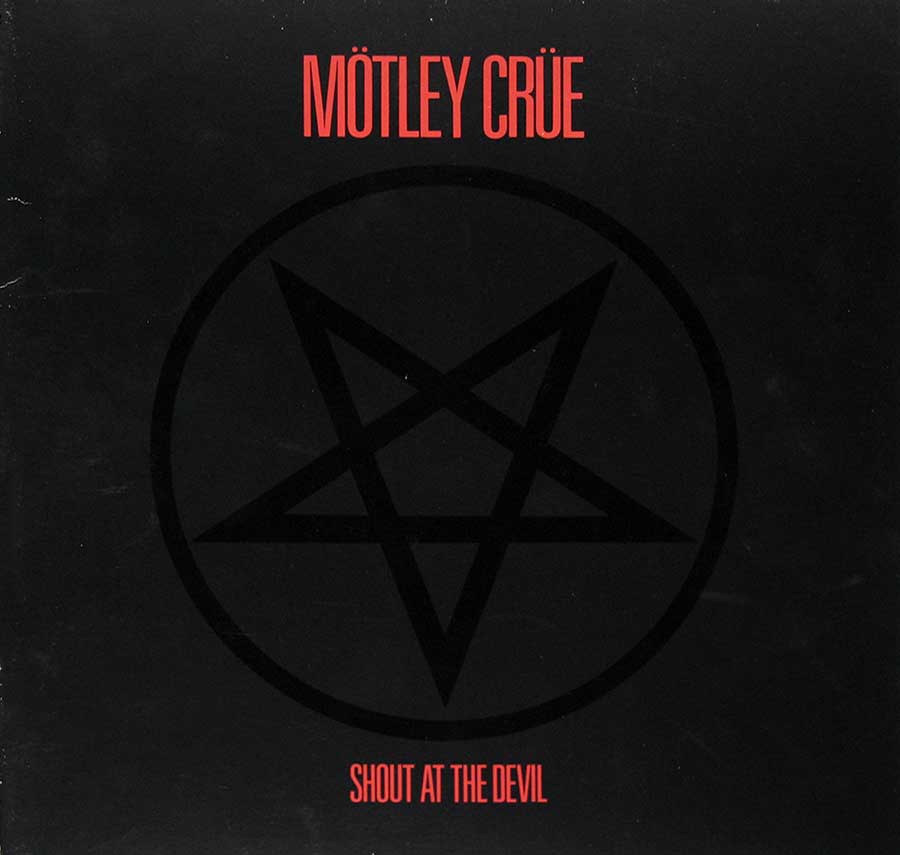 ---
Note: The images on this page are photos of the actual album. Slight differences in color may exist due to the use of the camera's flash. Images can be zoomed in/out ( eg pinch with your fingers on a tablet or smartphone )
Photo Of The Back Cover MÖTLEY CRÜE - Shout At The Devil Gatefold Cover 12" Vinyl LP Album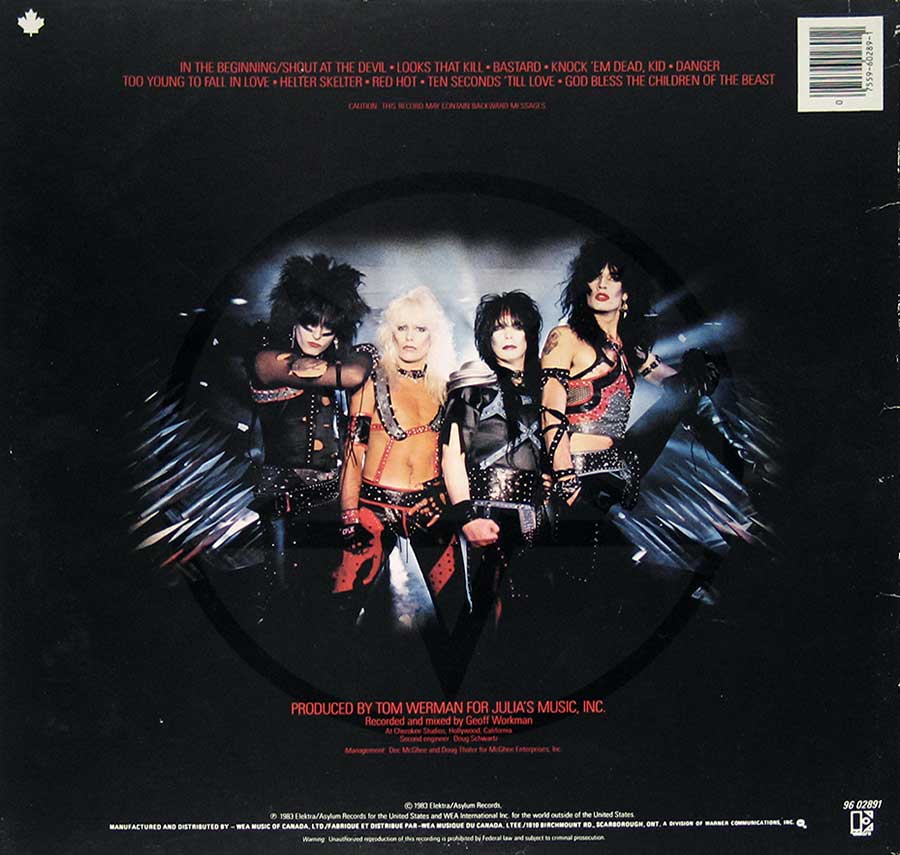 ---
Photo One Of The Inner Gatefold MÖTLEY CRÜE - Shout At The Devil Gatefold Cover 12" Vinyl LP Album
---
Photo Two Of The Inside Pages MÖTLEY CRÜE - Shout At The Devil Gatefold Cover 12" Vinyl LP Album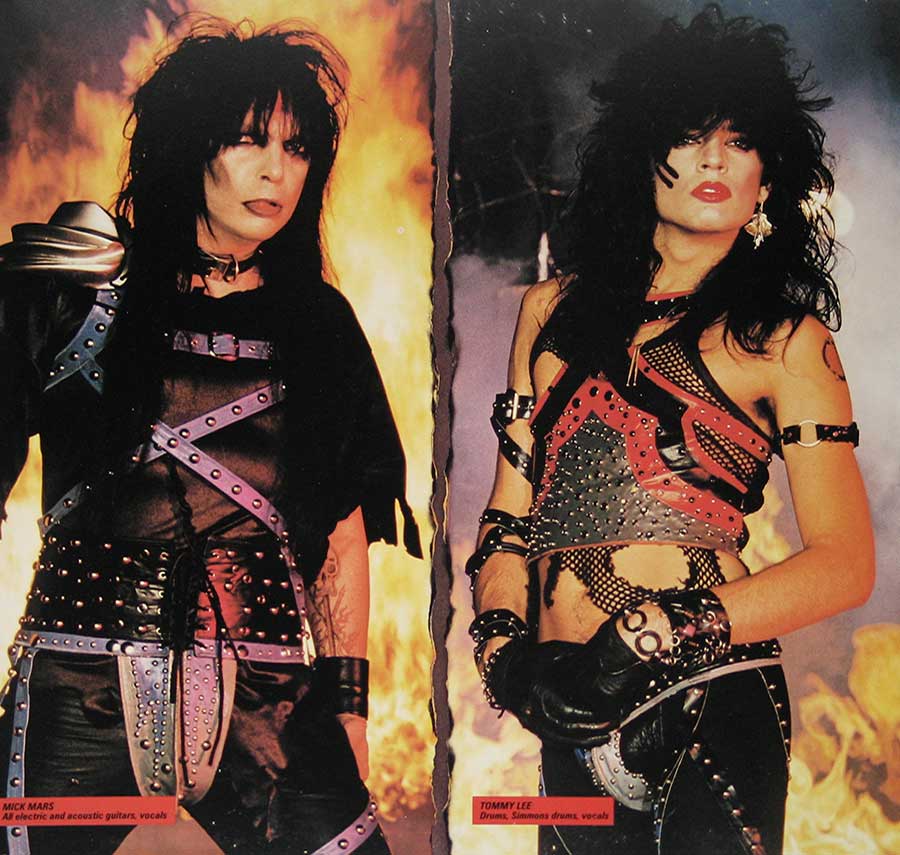 ---
Photo One Of The Original Custom Inner Sleeve MÖTLEY CRÜE - Shout At The Devil Gatefold Cover 12" Vinyl LP Album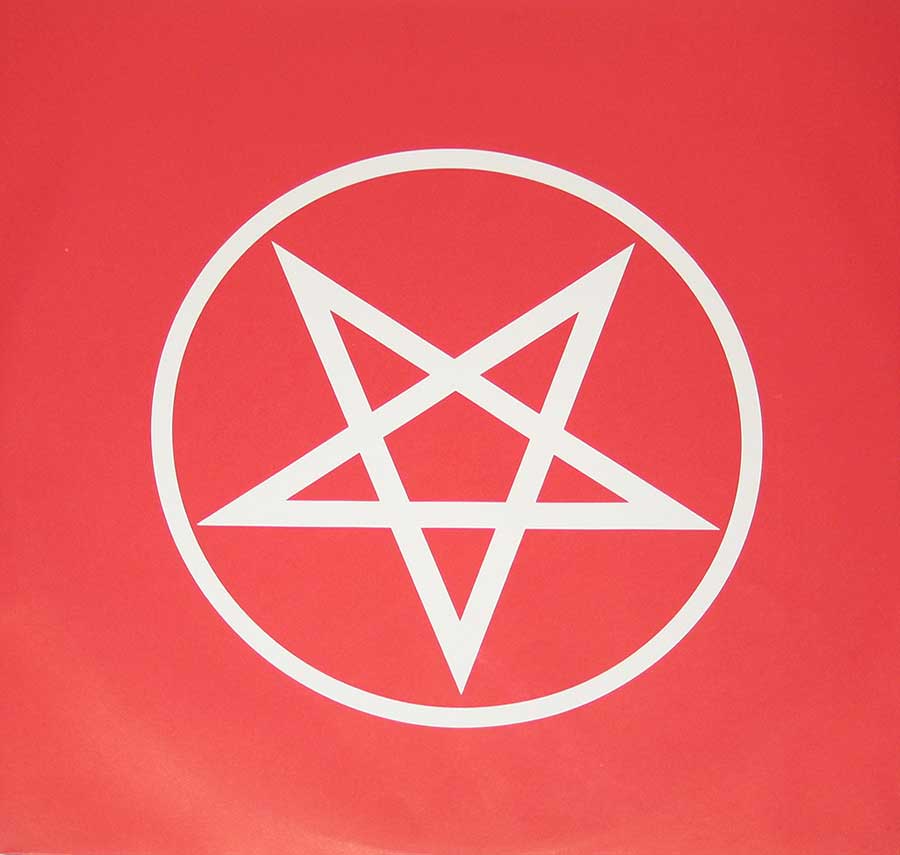 ---
Close up of record's label MÖTLEY CRÜE - Shout At The Devil Gatefold Cover 12" Vinyl LP Album Side One: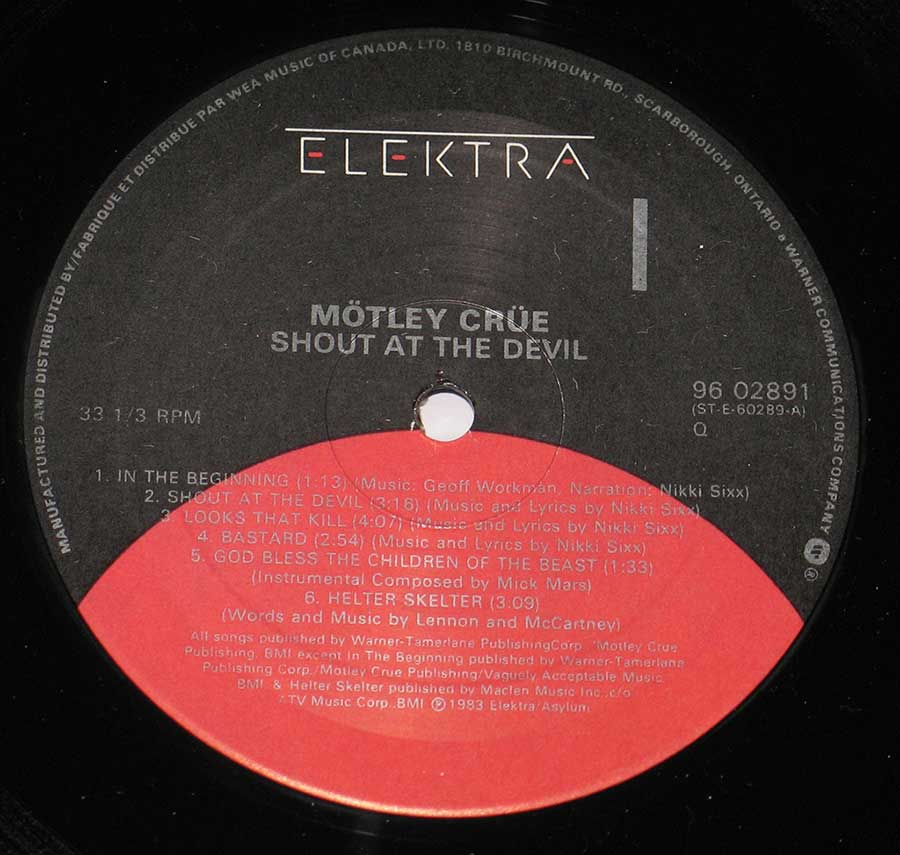 Record Label Details: © Copyright ℗ Sound Copyright
---
---