---
GRACE JONES SLAVE TO THE RHYTHM 12" LP VINYL ALBUM
"Slave to the Rhythm" is the seventh studio album by Grace Jones, released on 28 October 1985 by Island Records. The concept album, produced by Trevor Horn, went on to become one of Jones' greatest album triumphs commercially and spawned her biggest hit, "Slave to the Rhythm". This web-page has hi-res photos of the album covers, record label and a detailed description.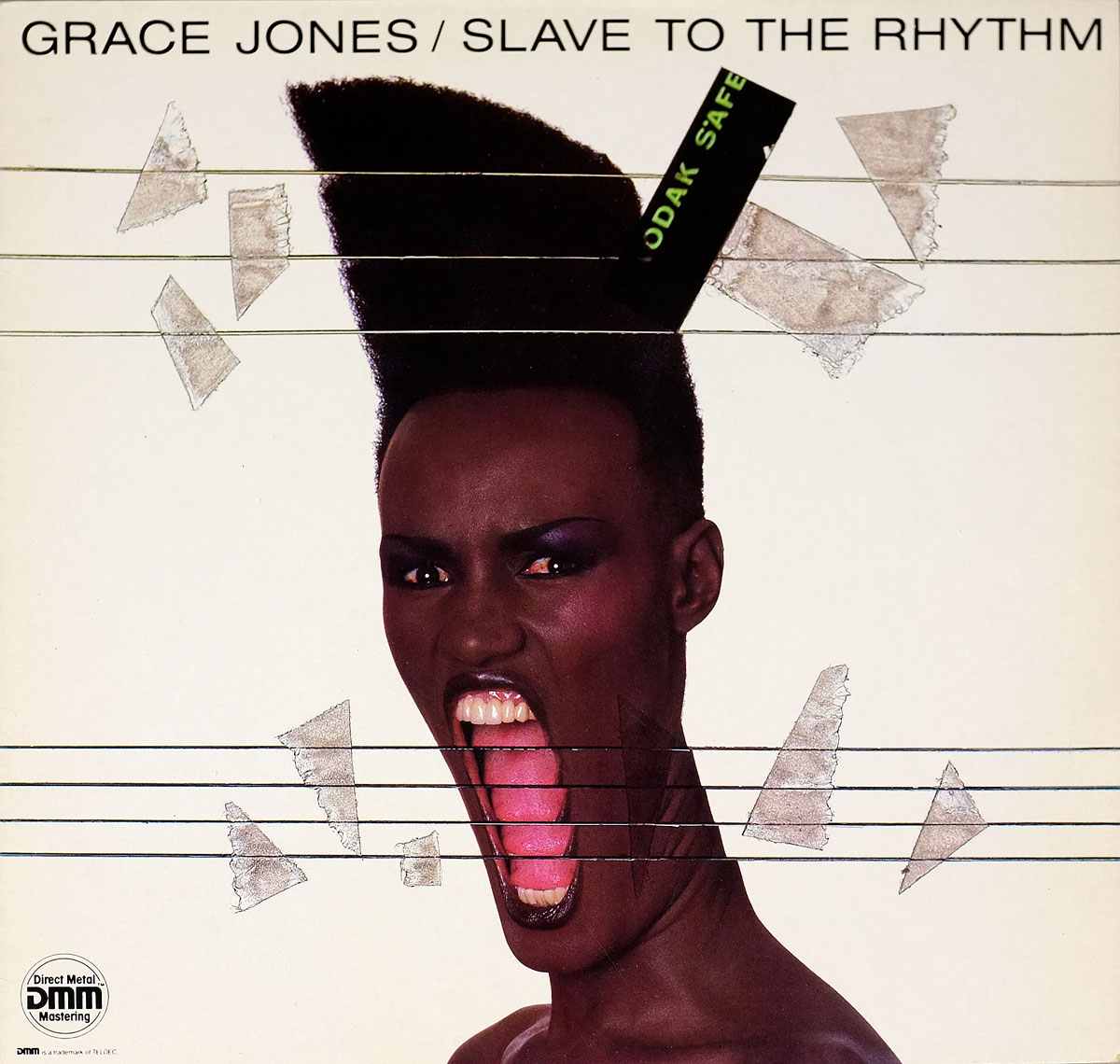 Music Genre:

80s Female Pop Rock

Album Production Information:

The album: "GRACE JONES - Slave to the Rhythm" was produced by: Trevor Horn

Record Label Information:

Manhattan ZTT 1A 062-24 0447 1

Media Format:

12" LP Vinyl Stereo Gramophone Record
Total Album (Cover+Record) weight: 230 gram

Year & Country:

1985 Made in Netherlands
Complete Track-listing of the album "GRACE JONES - Slave to the Rhythm"
The detailed tracklist of this record "GRACE JONES - Slave to the Rhythm" is:
Track-listing :
Jones the Rhythm
The Fashion Show
The Frog and the Princess
Operattack
Slave to the Rhythm
The Crossing (ooh the action)
Don't Cry - It's Only the Rhythm
Ladies and Gentlemen: Miss Grace Jones
High Quality Photo of Album Front Cover "GRACE JONES - Slave to the Rhythm"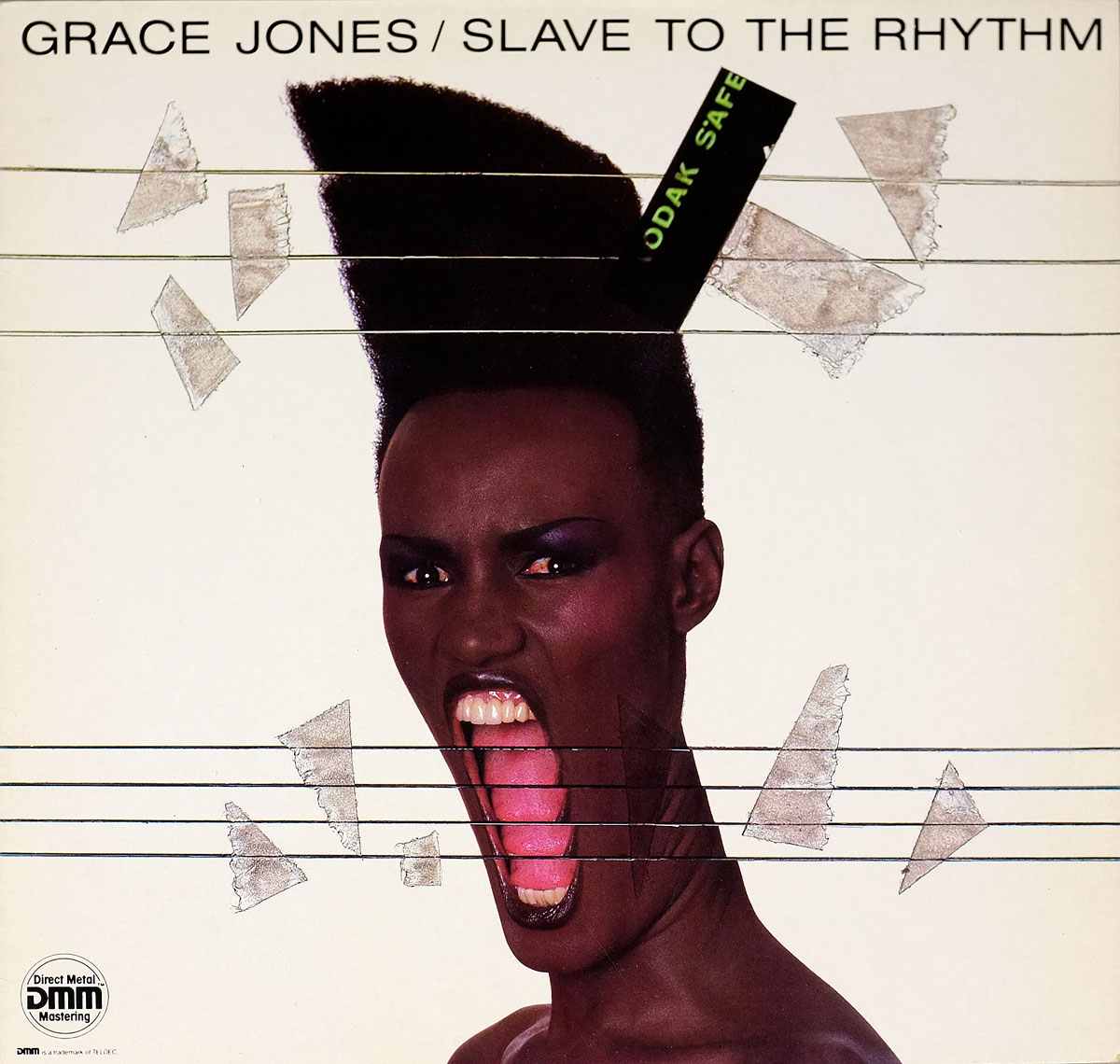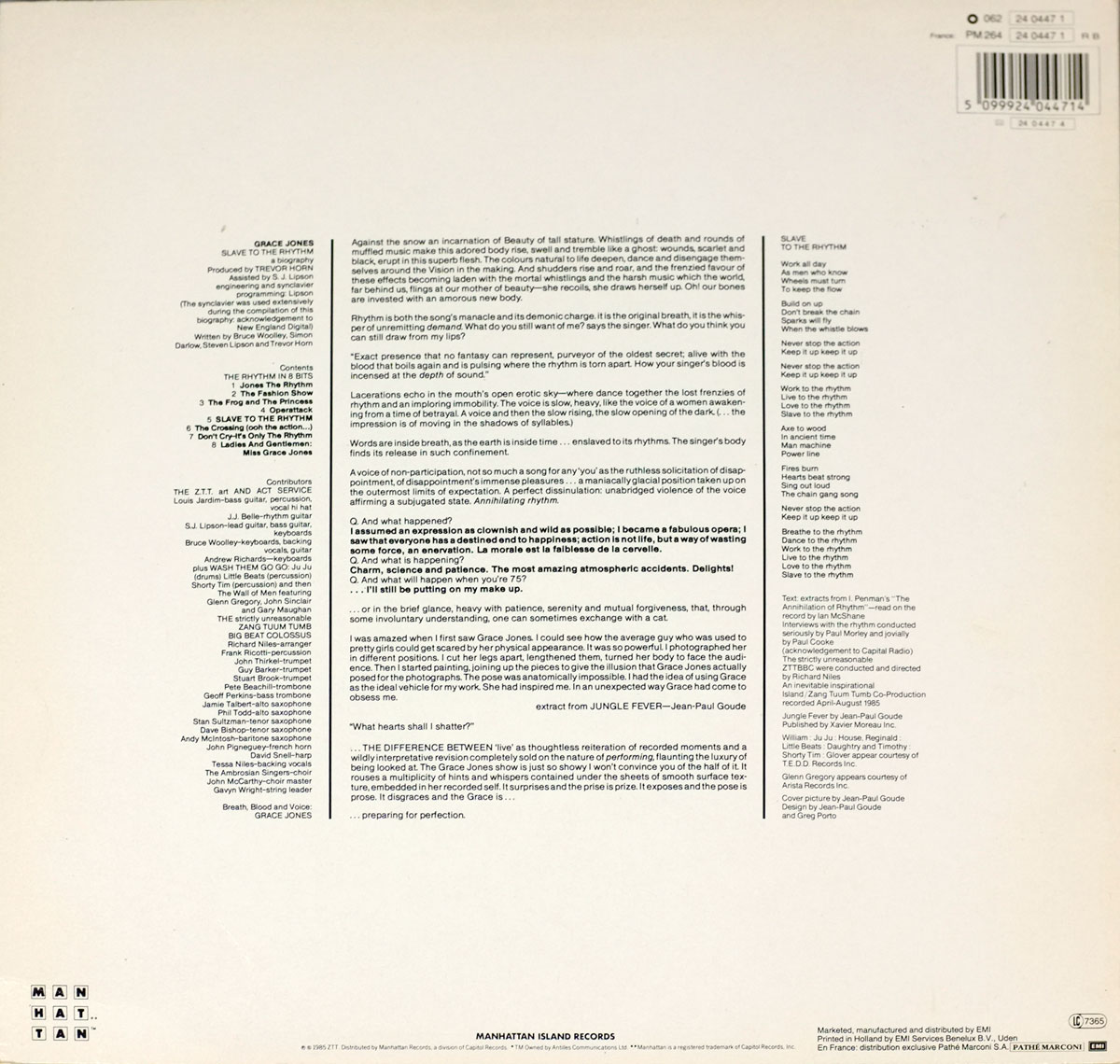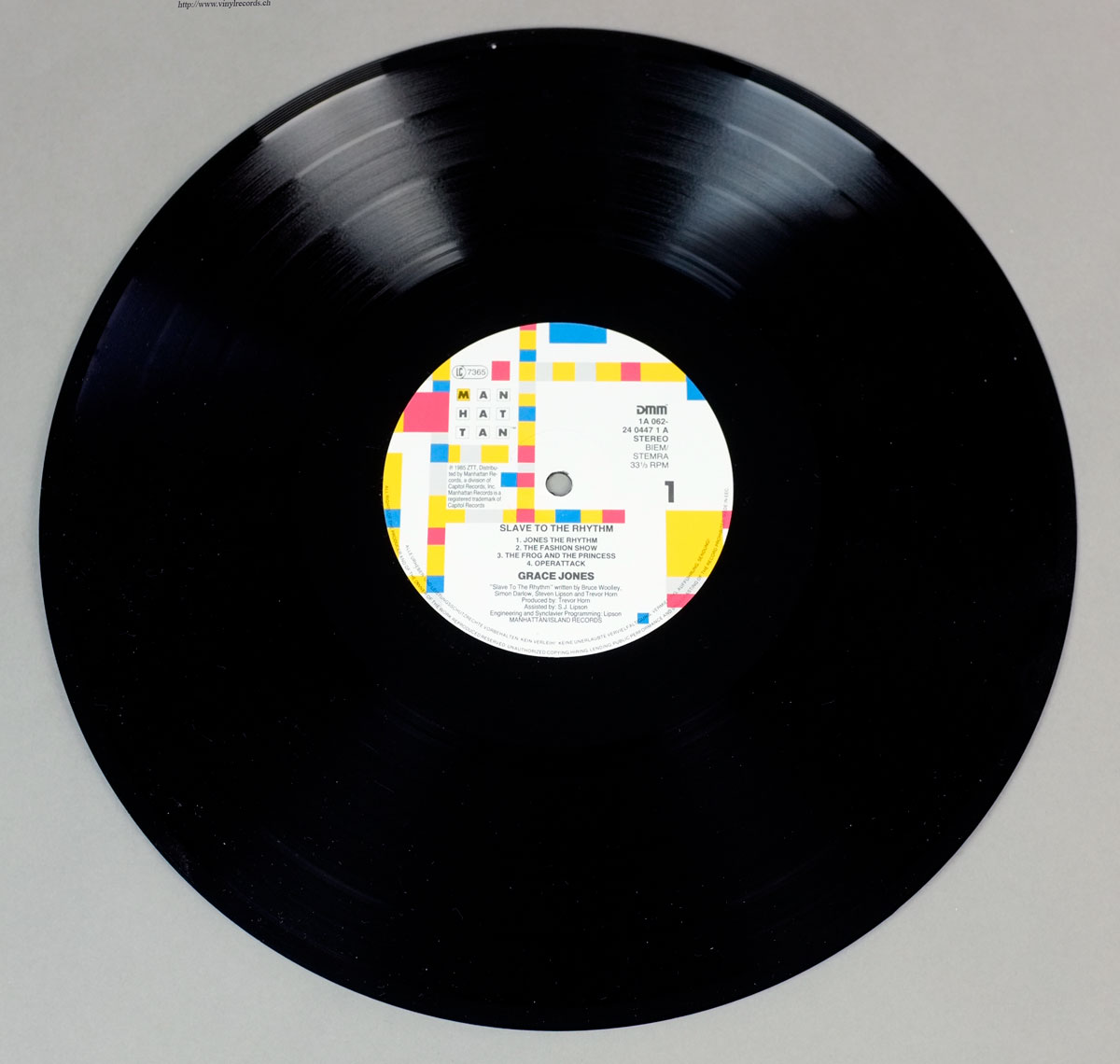 Note: The photos on this page are taken from albums in my personal collection. Slight differences in color may exist due to the use of the camera's flash. Images can be zoomed in/out ( eg pinch with your fingers on a tablet or smartphone ).
---