---
LED ZEPPELIN - IV aka ZOSO Gatefold Cover Hard Rock 12" VINYL LP ALBUM
The fourth album by the English rock band Led Zeppelin was released on 8 November 1971. No title is printed on the album, so it is usually referred to as Led Zeppelin IV, following the naming standard used by the band's first three studio albums. The album has alternatively been referred to as , Four Symbols, The Fourth Album , Untitled, Runes, The Hermit, and ZoSo, the latter of which is derived from the symbol used by Jimmy Page for the album sleeve.
This web page has photos of album covers, inner sleeves, record labels together with production details, musicians and track-listing.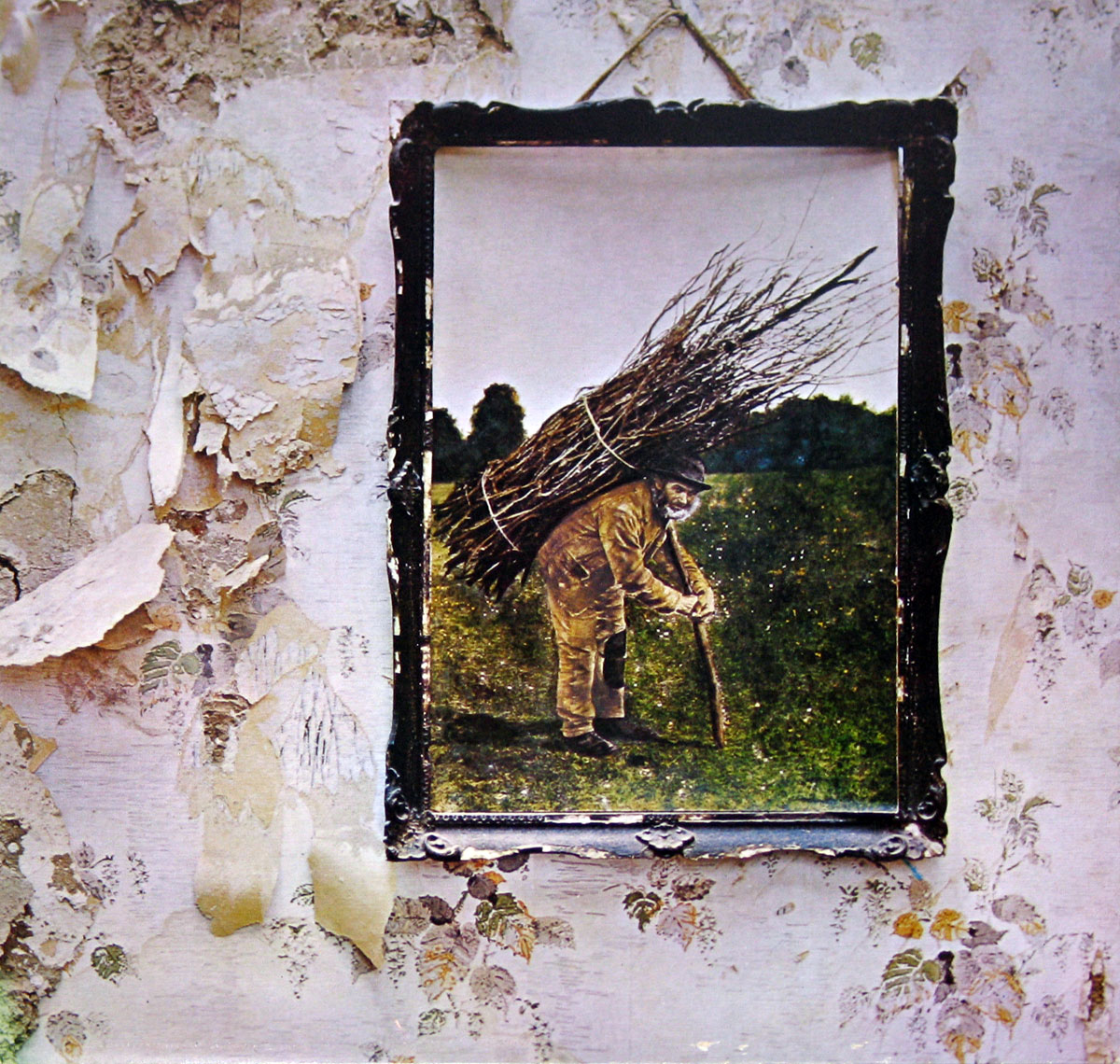 Description: / Collectors information:

Gatefold (FOC) cover design with artwork / photos on the inside cover pages. This album "Led Zeppelin IV" includes the original custom inner sleeve with album details, and artwork

Music Genre:

English 70s Prog Blues Rock

Album Production Information:

The album: "LED ZEPPELIN - IV UK" was produced by: Jimmy Page and Peter Grant

This album was recorded at: Headley Grange Hampshire, Island Studios London, Sunset Sound, Los Angeles California

Album cover design: Grapheaks

Album cover photography: Keith Morris

Label Information:

Atlantic 50008

Media Format:

12" Vinyl Stereo Full-Length Long-Play Gramophone Record
LP (Record Weight) 165 gram
Total Album weight: 330 gram

Year & Country:

1971 Made in France
Band Members and Musicians on: Led Zeppelin Led Zeppelin IV
Band-members, Musicians and Performers
John Bonham – drums
John Paul Jones – bass guitar, electric piano, mandolin, recorders, EMS VCS 3, acoustic guitar on "The Battle of Evermore"
Jimmy Page – acoustic and electric guitar, mandolin, production, mastering, digital remastering
Robert Plant – lead vocals, harmonica, tambourine

Robert Plant a British Singer best known as lead singer of the British Rock band "Led Zeppelin" in which he performed from 1968 until 1980. He started his singin career in the band "New Yardbirds", which later became "Led Zeppelin". After "Led Zeppelin" was disbanded, Robert Plant participated in many projects and bands , he has worked many times together with Jeff Beck (eg The Honeydrippers) as well as with Phil Collins.

Additional musicians
Sandy Denny – vocals on "The Battle of Evermore"
Ian Stewart – piano on "Rock and Roll"

Ian Stewart - Piano (full-name: Ian Andrew Robert Stewart, co-founder of the Rolling Stones and active band-member until 1963. Later he became their road-manager and guest musician on piano, organ, marimba and percussion and has been performed with many other bands including George Thorogood, Led Zeppelin and others)
Track Listing of: "Led Zeppelin IV"
Side One:
Black Dog
Rock and Roll
The Battle of Evermore
Stairway to Heaven
Side Two:
Misty Mountain Hop
Four Sticks
Going to California
When The Levee Breaks
Album cover photos of : Led Zeppelin Led Zeppelin IV
High Resolution Photo Album Front Cover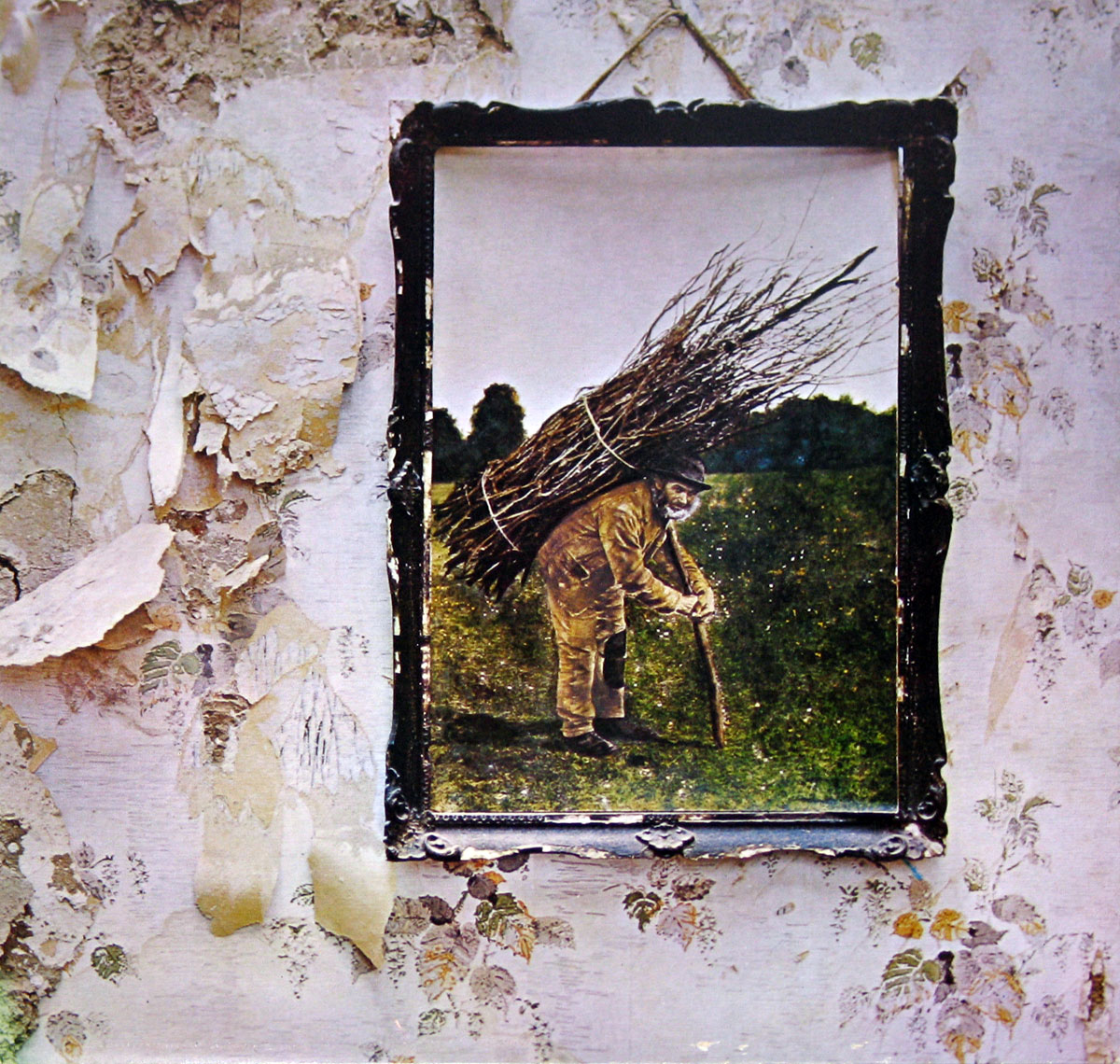 High Resolution Photo Album Back Cover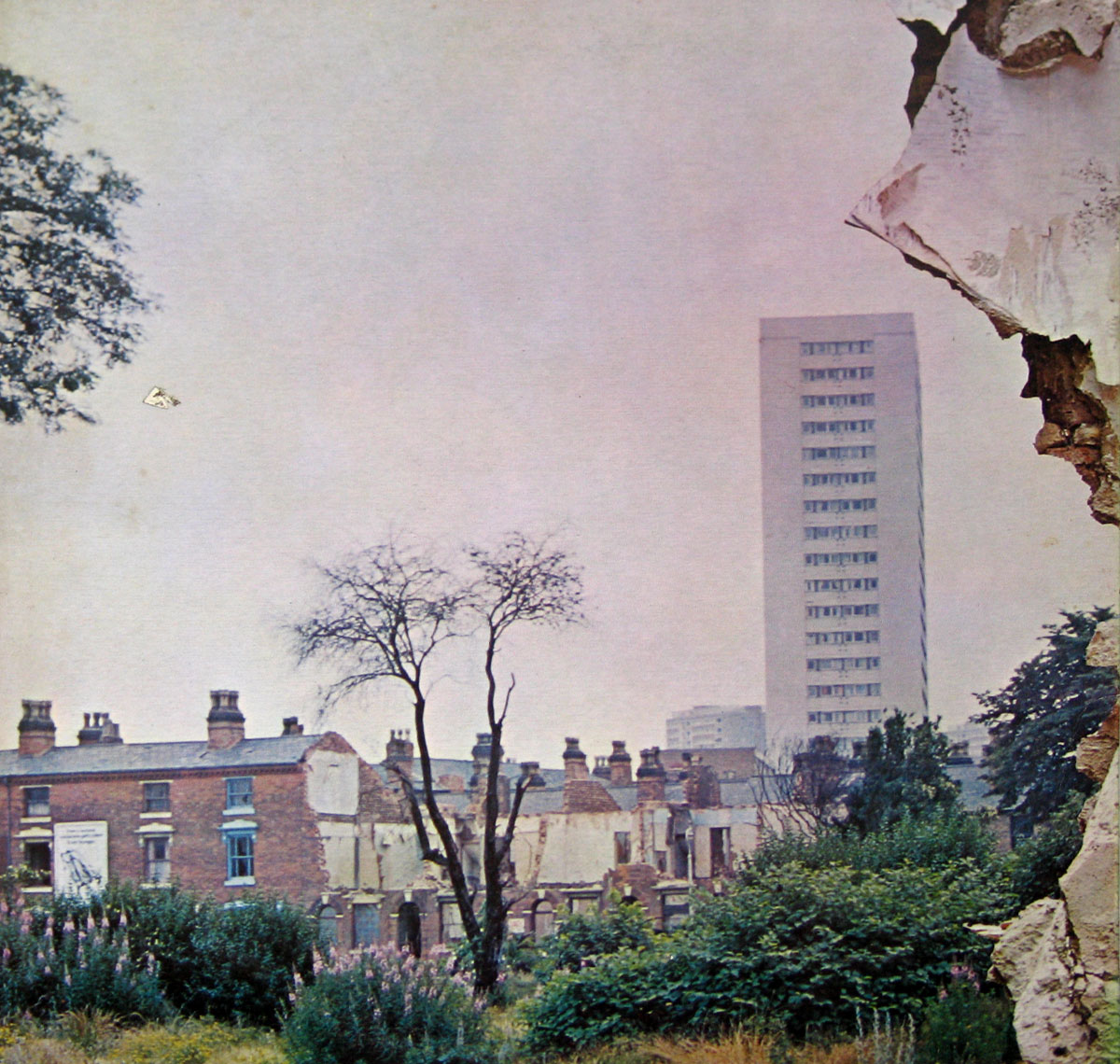 High Resolution Photo of the Inside Page of the Gatefold Cover Side One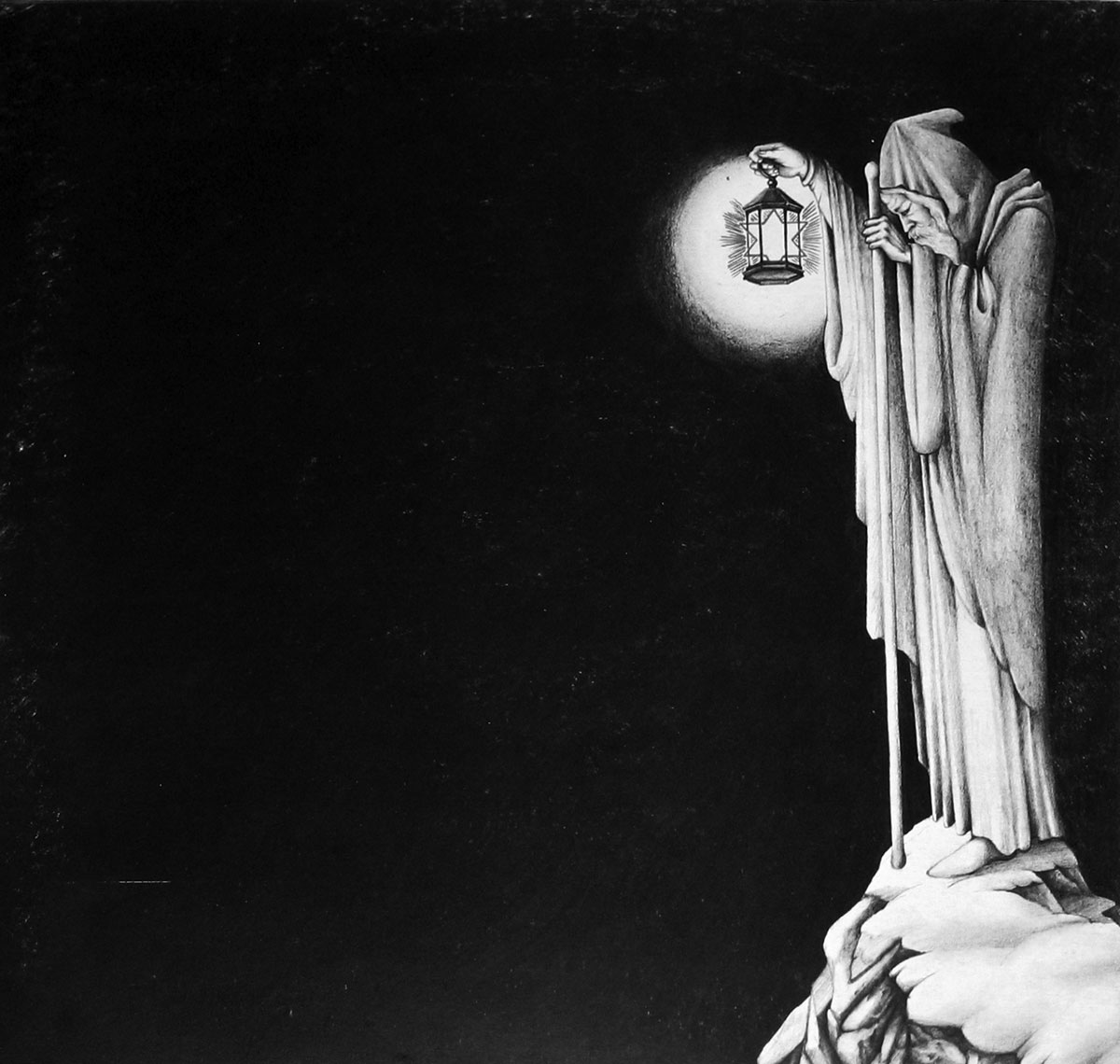 Enlarged High Resolution Photo of the Record's label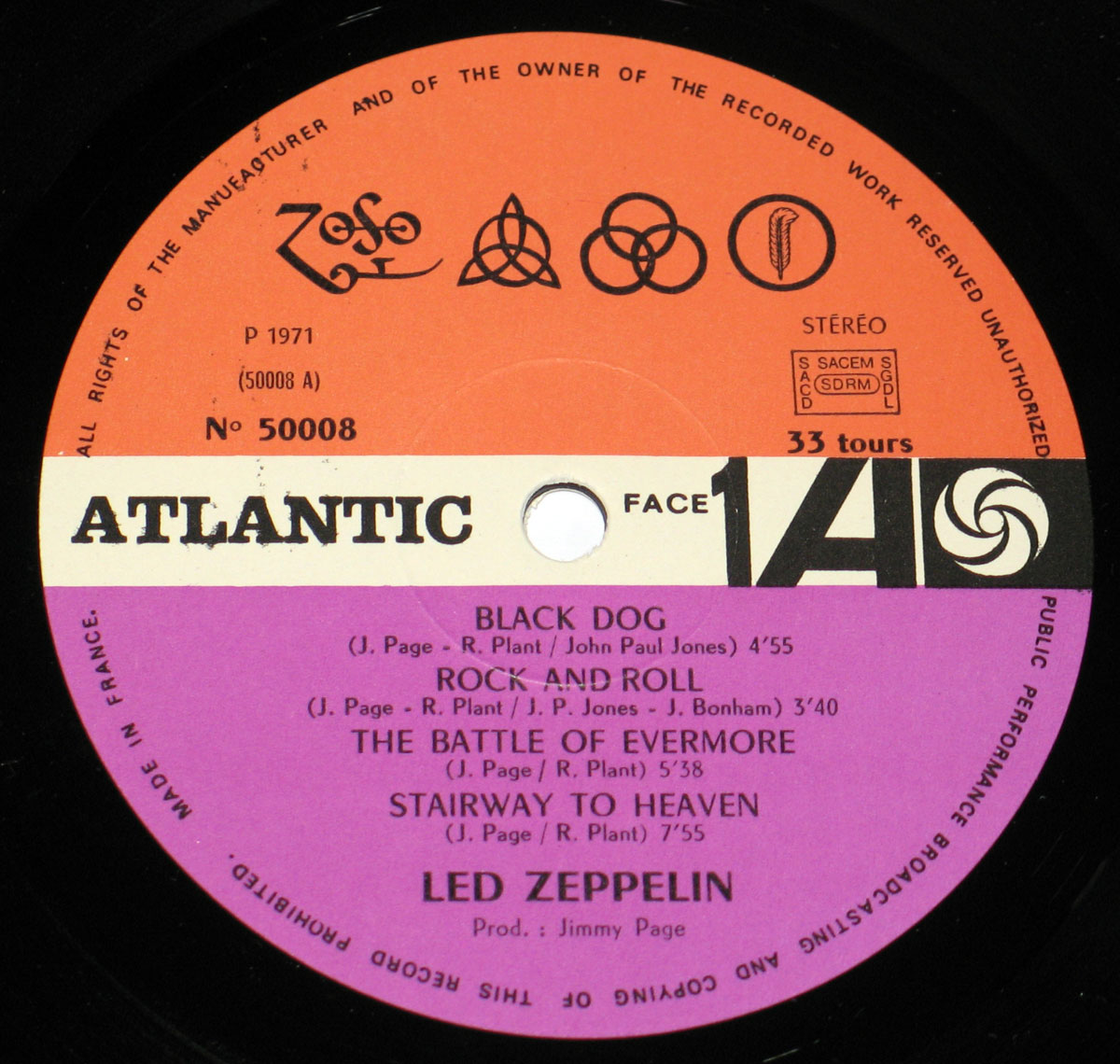 Note: The images on this page are photos of the actual album. Slight differences in color may exist due to the use of the camera's flash.
---
---
---