---
YES RELAYER GATEFOLD Cover 12" LP VINYL

Album

This album "Relayer" is the seventh studio album from the English progressive rock band Yes, released in 1974 on Atlantic Records. It is the only Yes studio album to feature Patrick Moraz, who replaced keyboardist Rick Wakeman earlier in the year.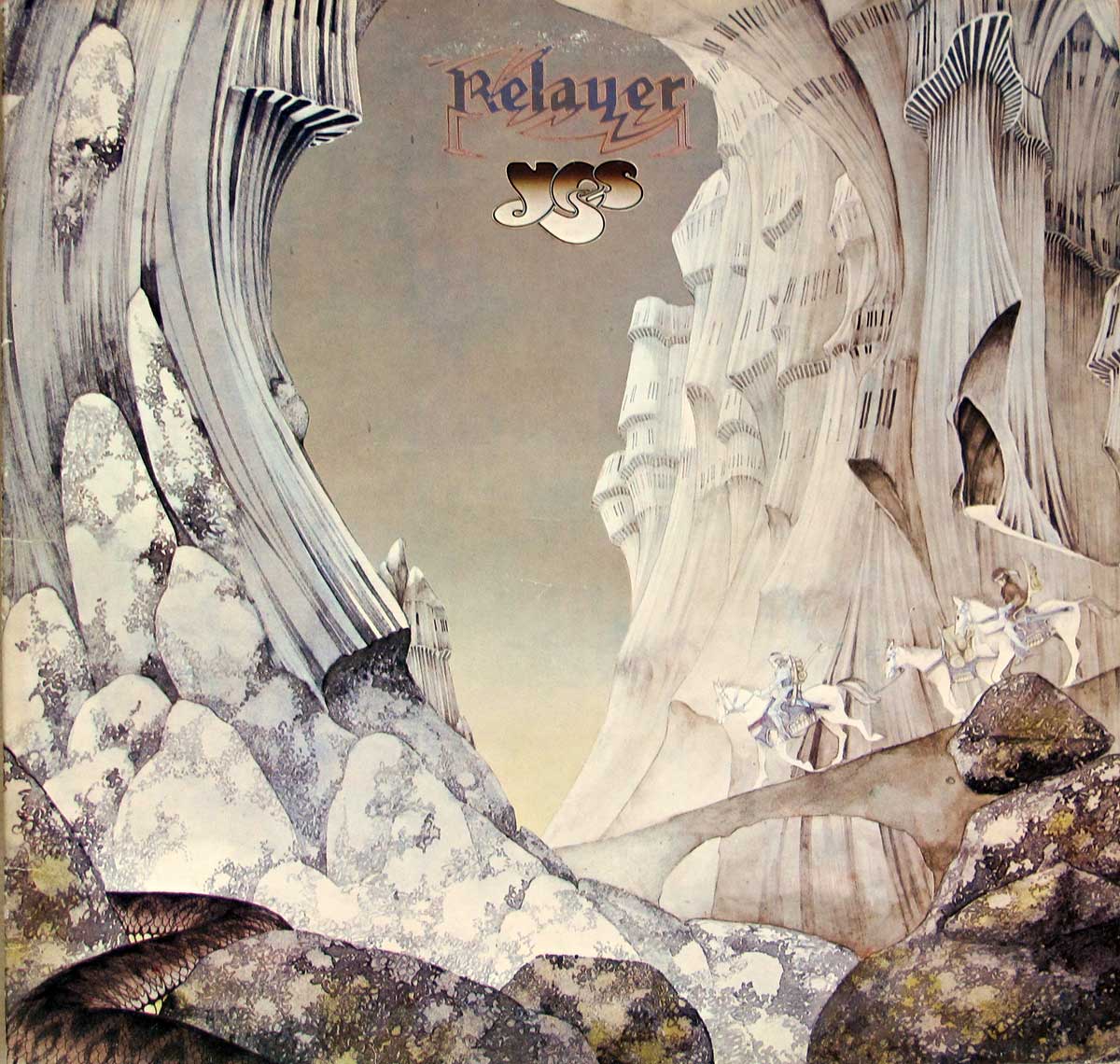 Collectors information & Description:
Gatefold (FOC) cover design with artwork / photos on the inside cover pages
Music Genre:

British Prog Rock

Album Production Information:

The album: "YES - Relayer" was produced by: YES and Eddie Offord

Sound/Recording Engineer(s): Genaro Rippo

Album cover design: Roger Dean

Roger Dean ( real-name: William Roger Dean ) is an English artwork artist, designer and published who has started illustrating album covers in the late 1960s. Most of his artwork was done for the British Prog Rock bands: Asia , Uriah Heep and Yes .

Label Information:

Atlantic ATL 50 096 (U)

Media Format:

12" LP Vinyl Stereo Gramophone Record
Total Album (Cover+Record) weight: 280 gram

Year & Country:

1974 Made in Germany
Personnel/Band Members and Musicians on: YES - Relayer
Band-members, Musicians and Performers
Jon Anderson – lead vocals
Steve Howe – acoustic and electric guitars, vocals
Patrick Moraz – keyboards
Chris Squire – bass guitar and vocals
Alan White – drums, percussion
Complete Track-listing of the album "YES - Relayer"
The detailed tracklist of this record "YES - Relayer" is:
Track-listing :

"The Gates of Delirium" 21:50

"Sound Chaser" 9:26
"To Be Over"
High Quality Photo of Album Front Cover "YES - Relayer"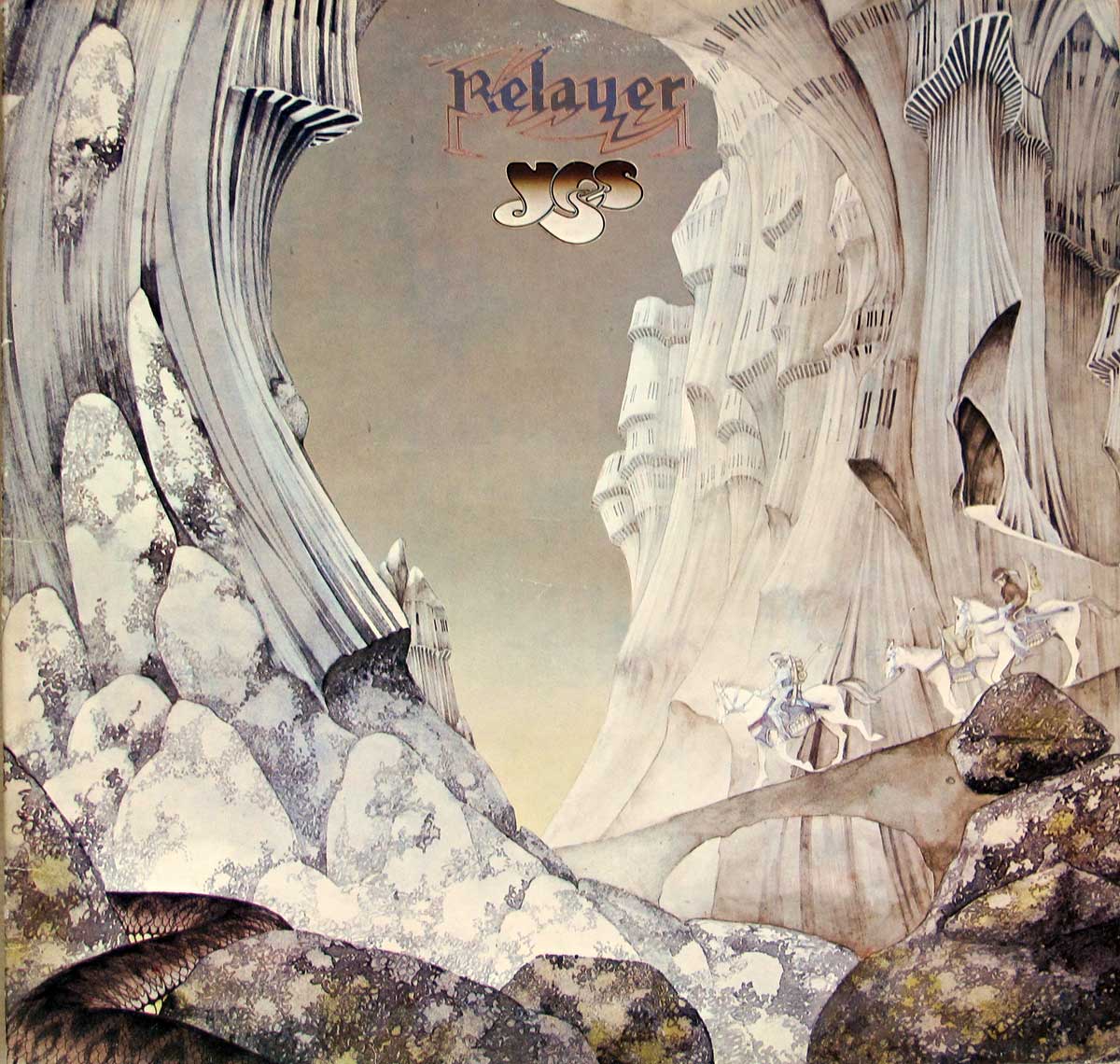 Album Back Cover Photo of "YES - Relayer"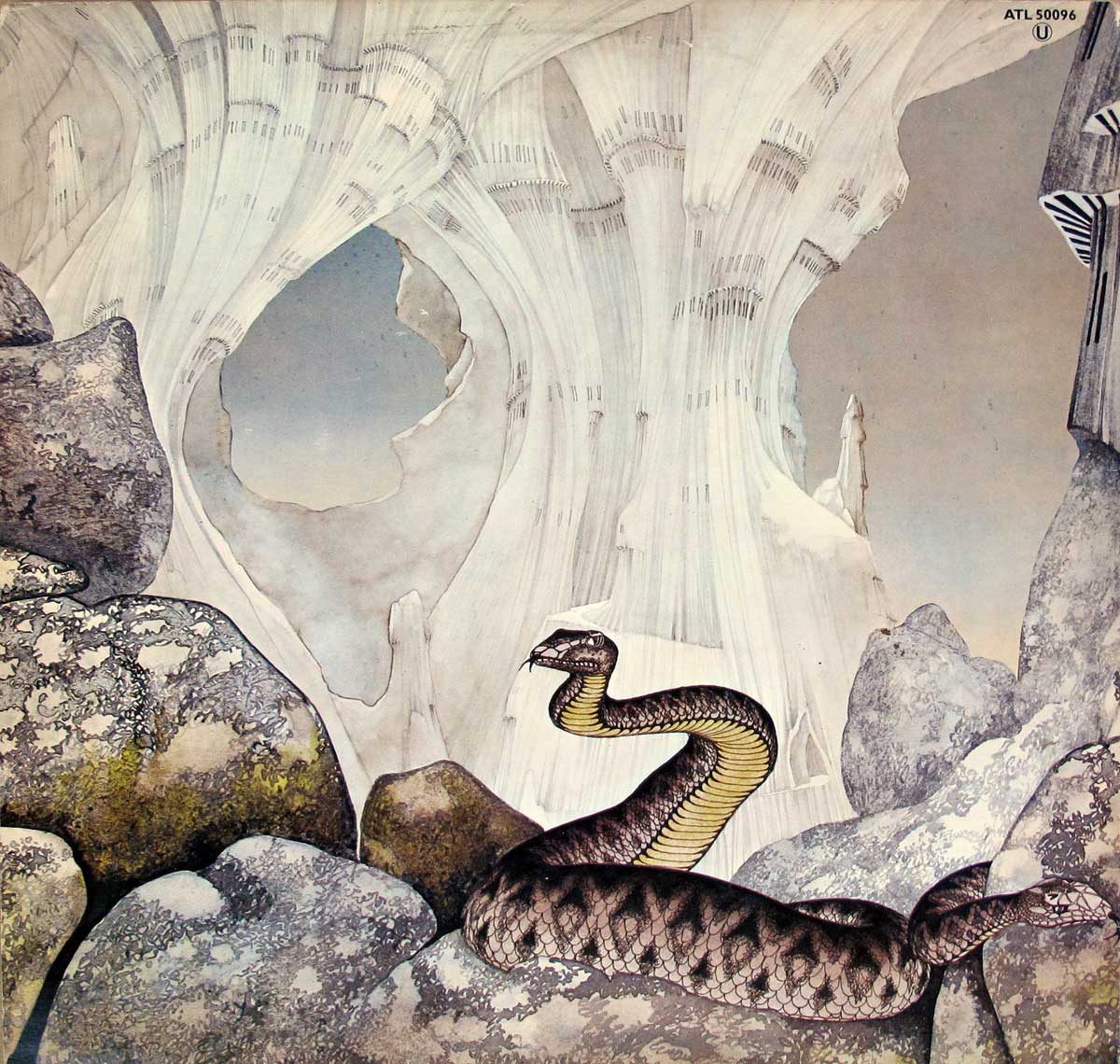 Inner Sleeve of "YES - Relayer" Album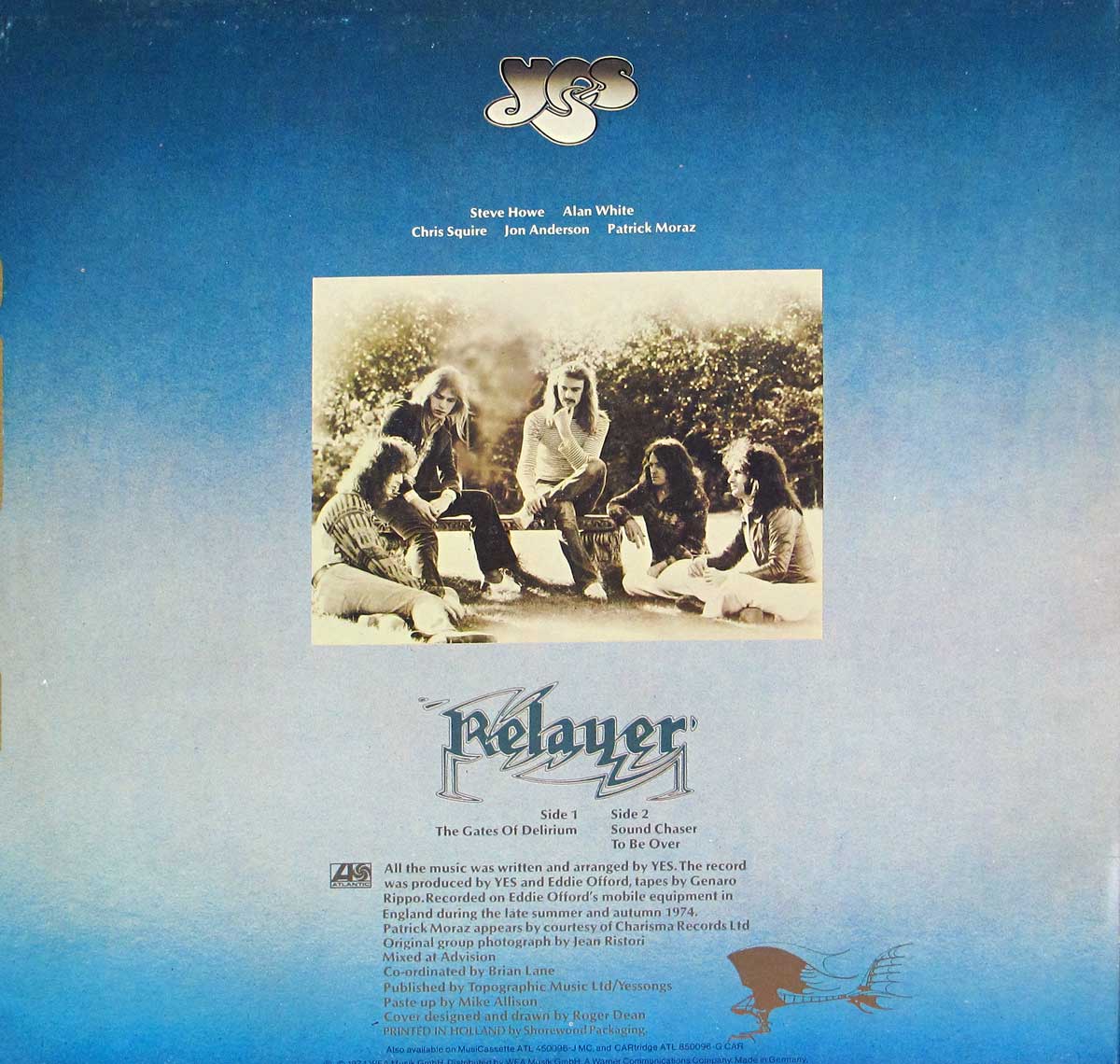 Photo of "YES - Relayer" Album's Inner Sleeve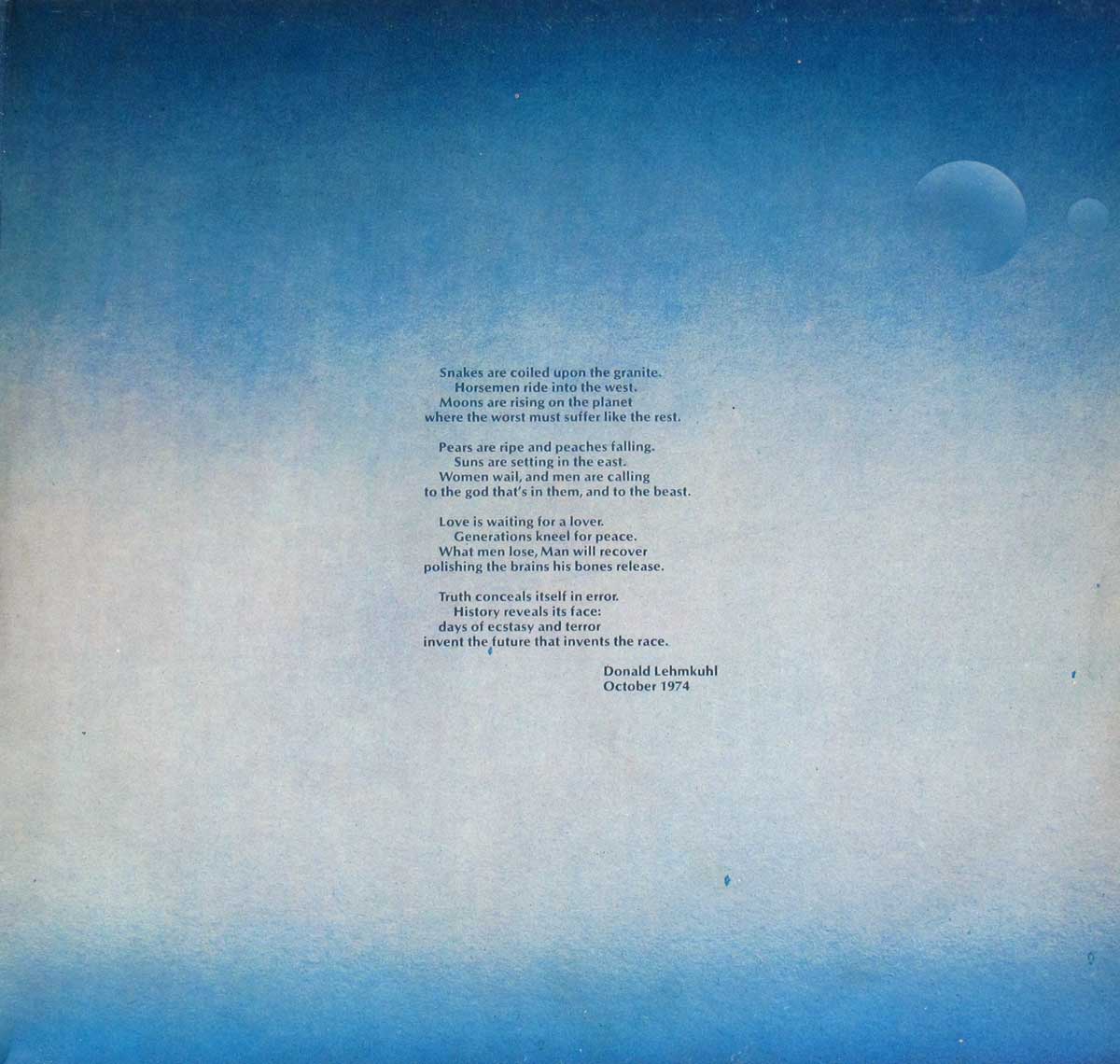 Photo of "YES - Relayer" 12" LP Record Label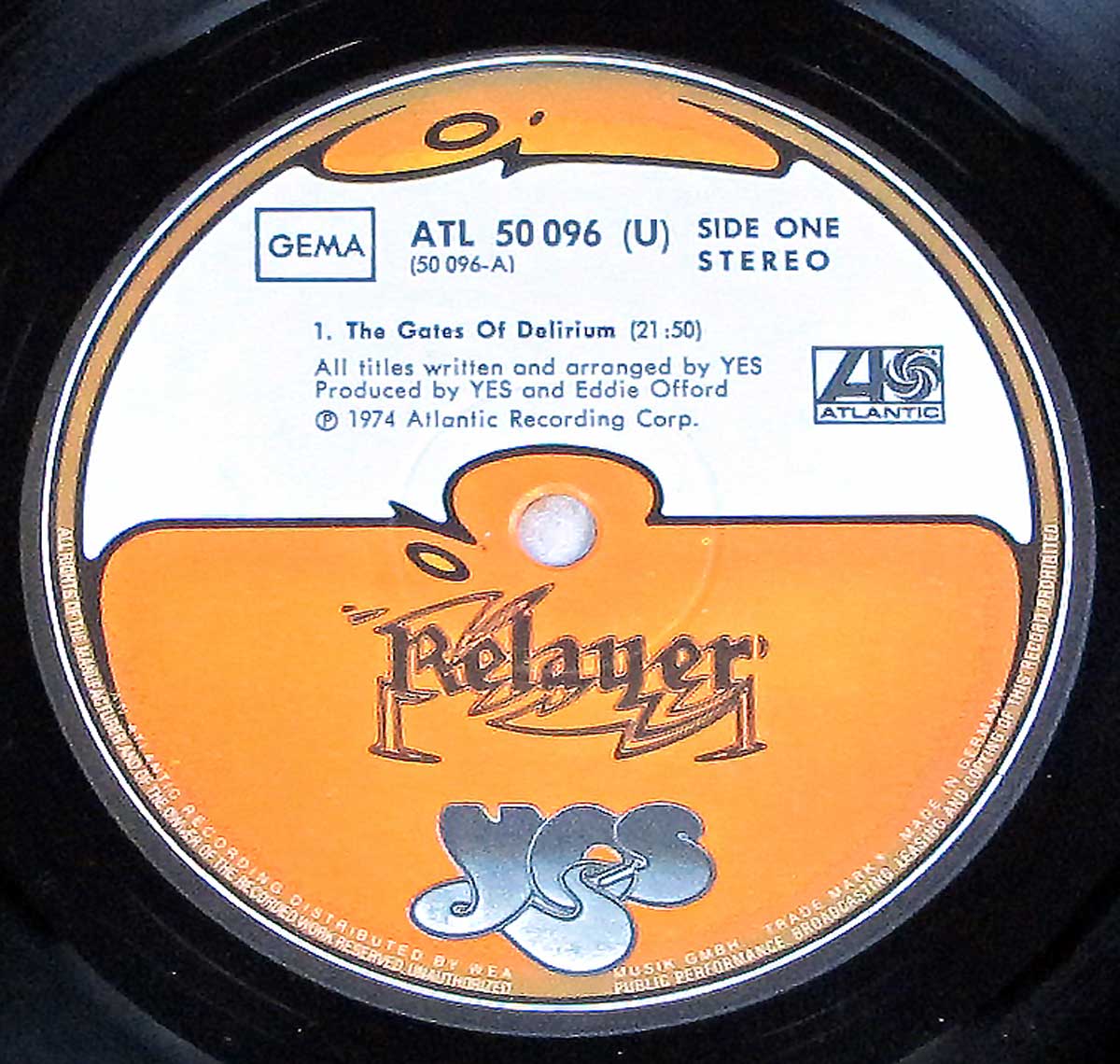 Note: The images on this page are photos of the actual album. Slight differences in color may exist due to the use of the camera's flash. Images can be zoomed in/out ( eg pinch with your fingers on a tablet or smartphone ).
---
---
---