---
MADONNA - Dress You Up 12" Vinyl MAXI-SINGLE
"Dress You Up" is the song by American singer Madonna. It was released as the final single from her second studio album, "Like a Virgin" , on 24 July 1985, by Sire Records. The song was the last track to be added to the album as it was submitted late by songwriters Andrea LaRusso and Peggy Stanziale. Madonna pushed for the song's inclusion on "Like a Virgin" as she particularly liked its lyrics. Musically, the song is a drum beat driven dance track featuring instrumentation from guitars and vocals from a choir. The lyrics are an extended metaphor for fashion and sex, comparing dressing up with passion. A live performance from Madonna's first tour was used as the music video.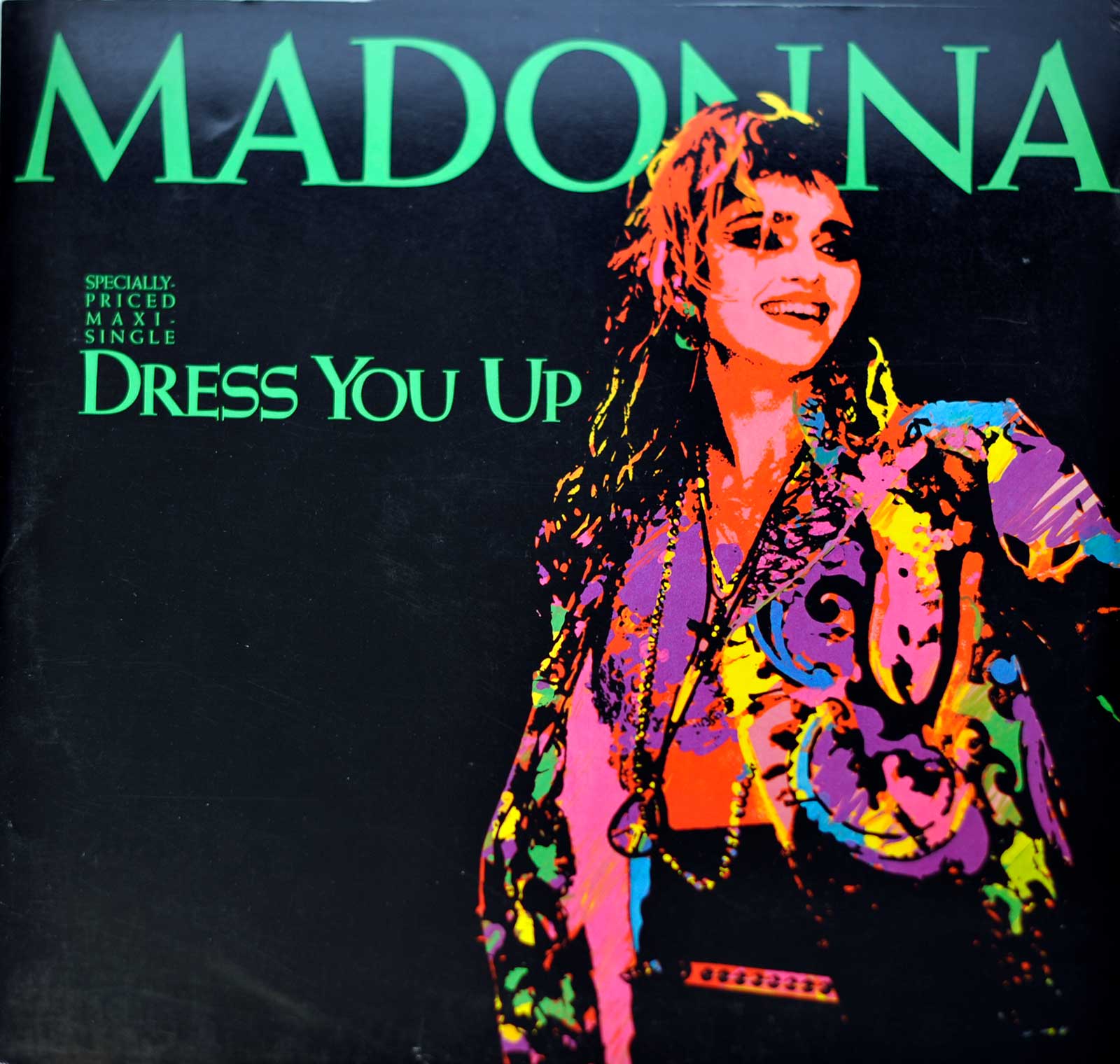 Collectors information & Description:
Music Genre:

80s Disco, Pop

Album Production Information:

The album: "MADONNA - Dress You Up" was produced by: Nile Rodgers
Sound/Recording Engineer(s): John "Jellybean" Benetiz, Michael Hutichinson


Label Information:

Sire 0-020369

Record Format:

12" LP Vinyl Stereo Gramophone Record
Total Album (Cover+Record) weight: 230 gram

Year & Country:

1984 Made in USA
Complete Track-listing of the album "MADONNA - Dress You Up"
The detailed tracklist of this record "MADONNA - Dress You Up" is:
Track-listing Side One:
Dress You Up
Side Two:
Dress You Up
Shoo-Bee-Doo
High Quality Photo of Album Front Cover "MADONNA - Dress You Up"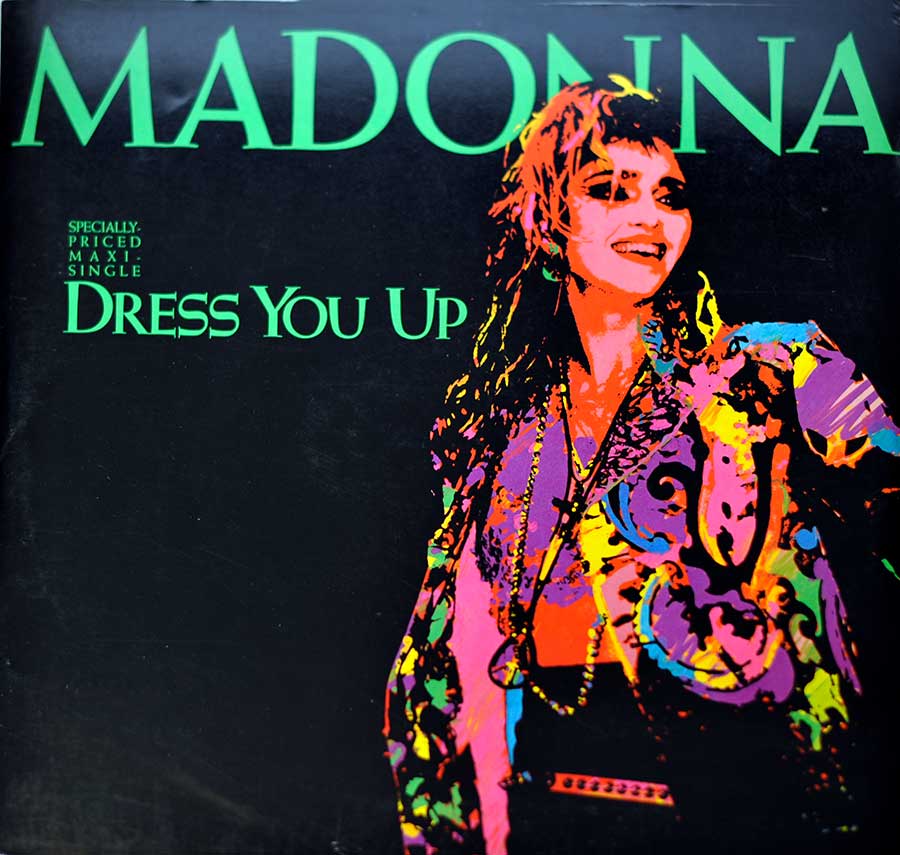 Album Back Cover Photo of "MADONNA - Dress You Up"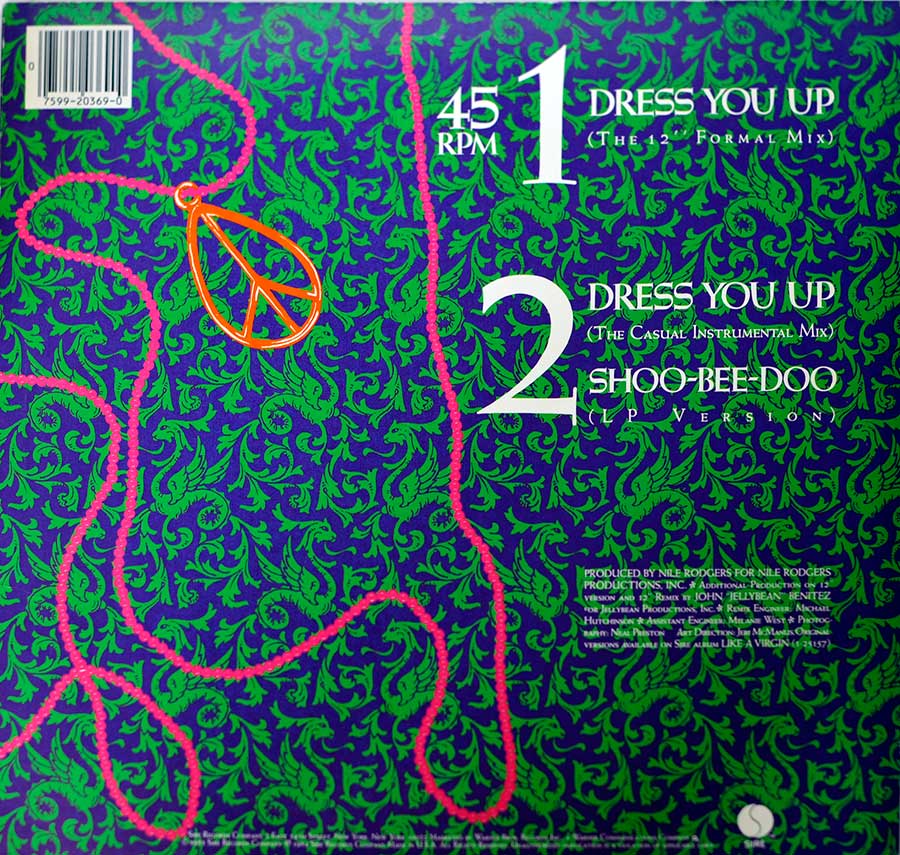 Close-up Photo of "MADONNA - Dress You Up" Record Label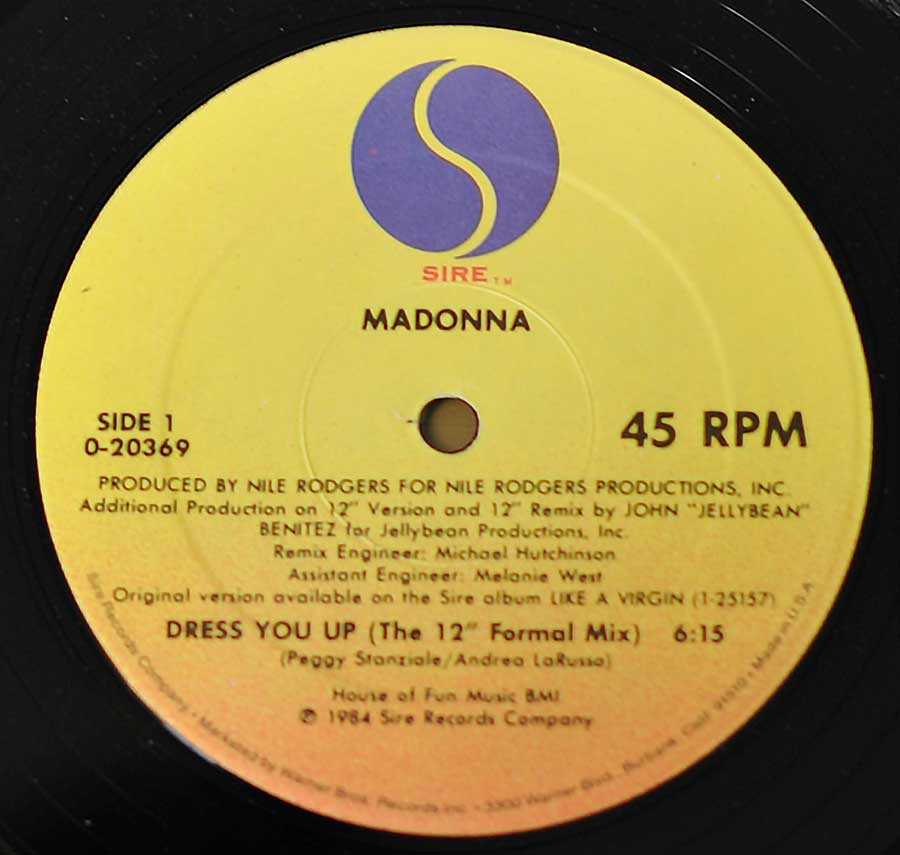 Note: The images on this page are photos of the actual album. Slight differences in color may exist due to the use of the camera's flash. Images can be zoomed in/out ( eg pinch with your fingers on a tablet or smartphone ).
---
---
---