---
Various Artists - Love is Blue Beat Psychedelic Sexy Nudity 12" VINYL LP ALBUM
"Love Is Blue" is a compilation album with songs by 101 Strings, The Spots and The Petars. This web-page has hi-res photos of the album covers, record label and a detailed description.
/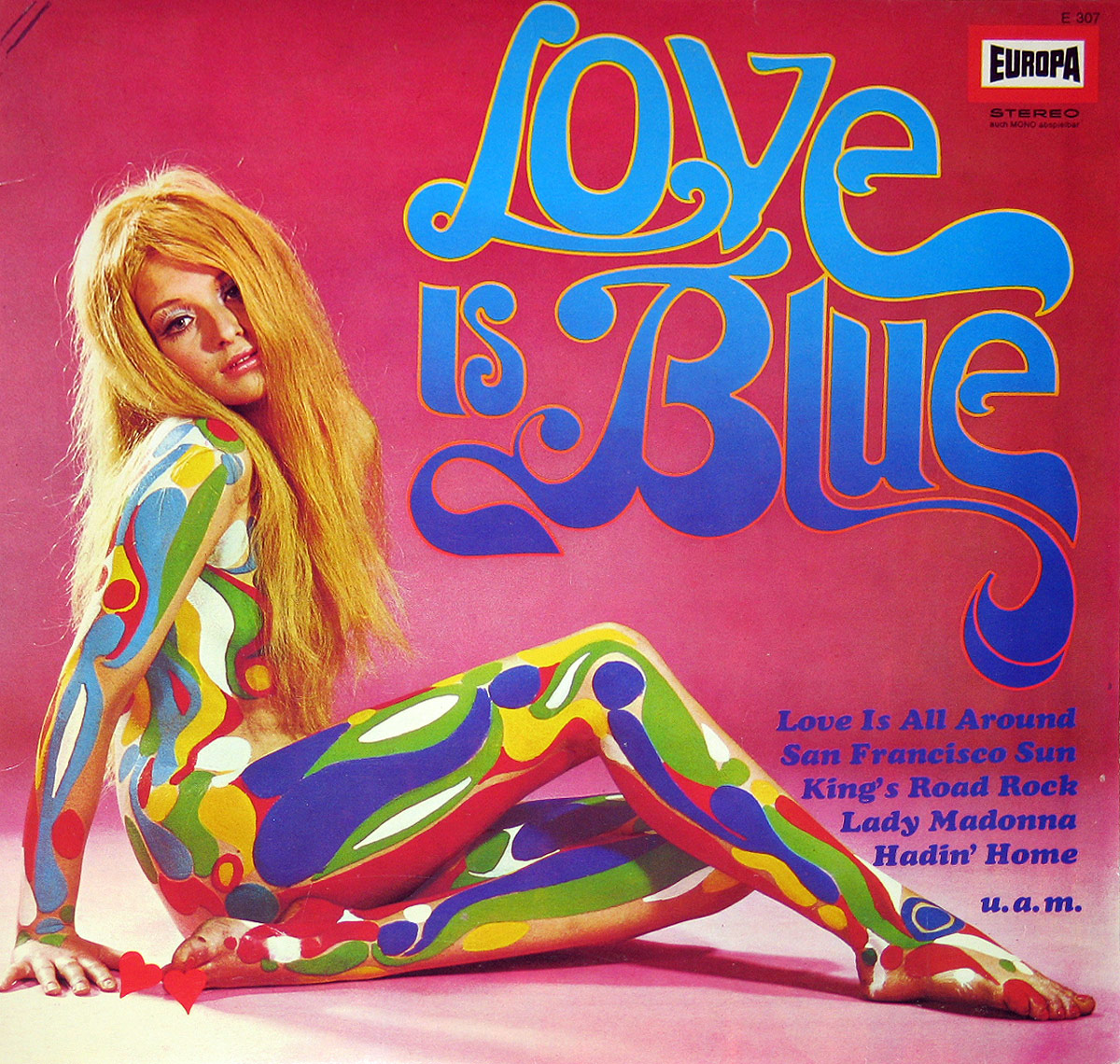 Album Production Information:

"101 Strings The Spots, The Petars

Music Genre:

Psychedelic Acid Beat

Record Label Information:

Europa Records E 307

Media Format:

12" 160 grams Vinyl LP Gramophone Record
Album weight: 230 gram

Year & Country:

Made in Germany
Band Members and Musicians on: Love is Blue Psychedelic Sexy Nudity
Band-members, Musicians and Performers
101 Strings
The Spots
The Petars
Track Listing of: Love Is Blue
The Song/tracks on "Love Is Blue" are
Side One:

Love Is Blue
Killer Joe a GoGo
Blues For The Guru
That's my Honeybee
Karma Sitar
Kings Road Rock
It's Up To You
Yes, Oh Yes
Side Two:

Lady Madonna
Strings For Ravi
I Just Want To Tell You
San Francisco Sun
Headin' Home
Guantanamera
I'm Still in Love
Love is All Around
Album cover photos of : Love is Blue Psychedelic Sexy Nudity
Photo of Love Is Blue Album's Front Cover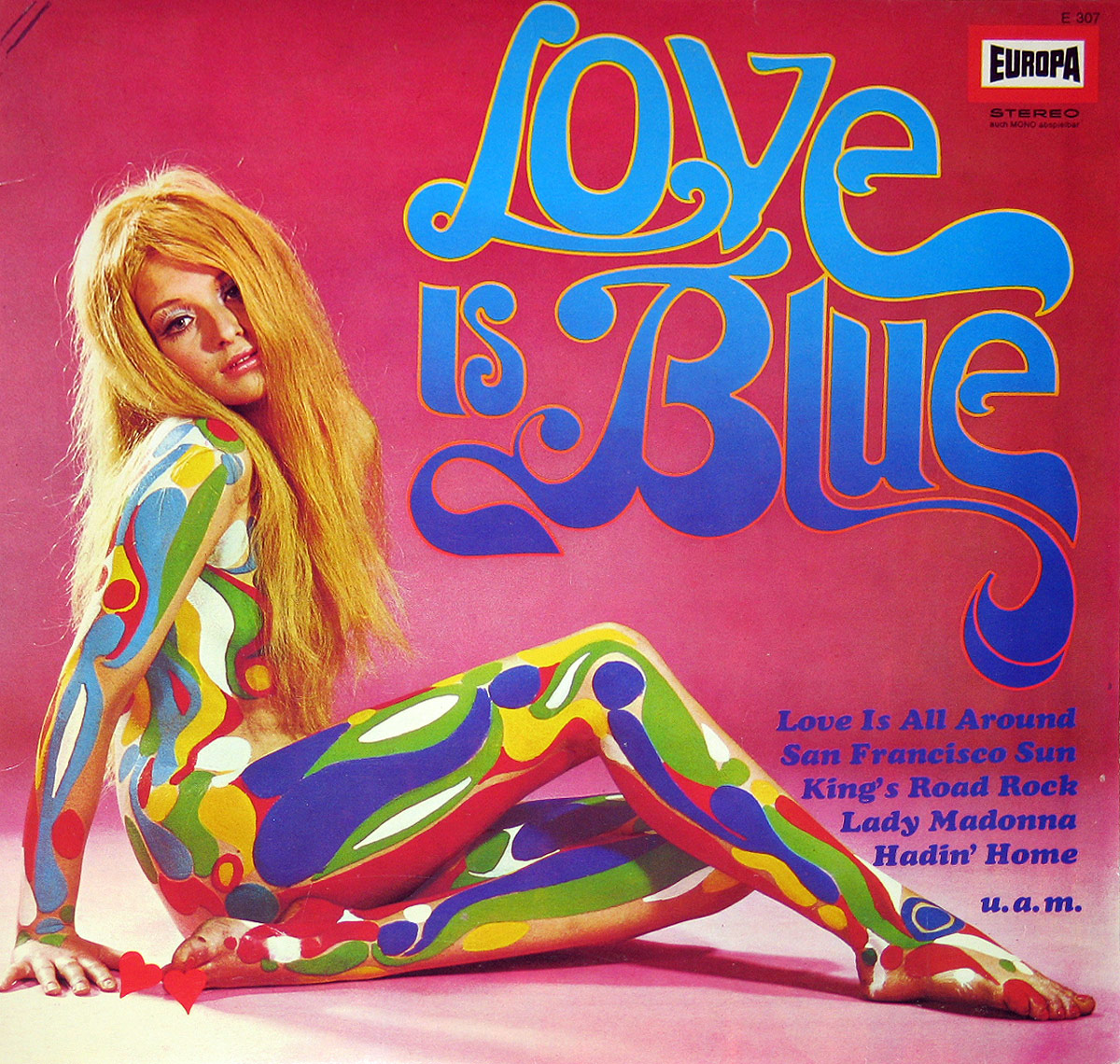 Photo of Love Is Blue Album's Back Cover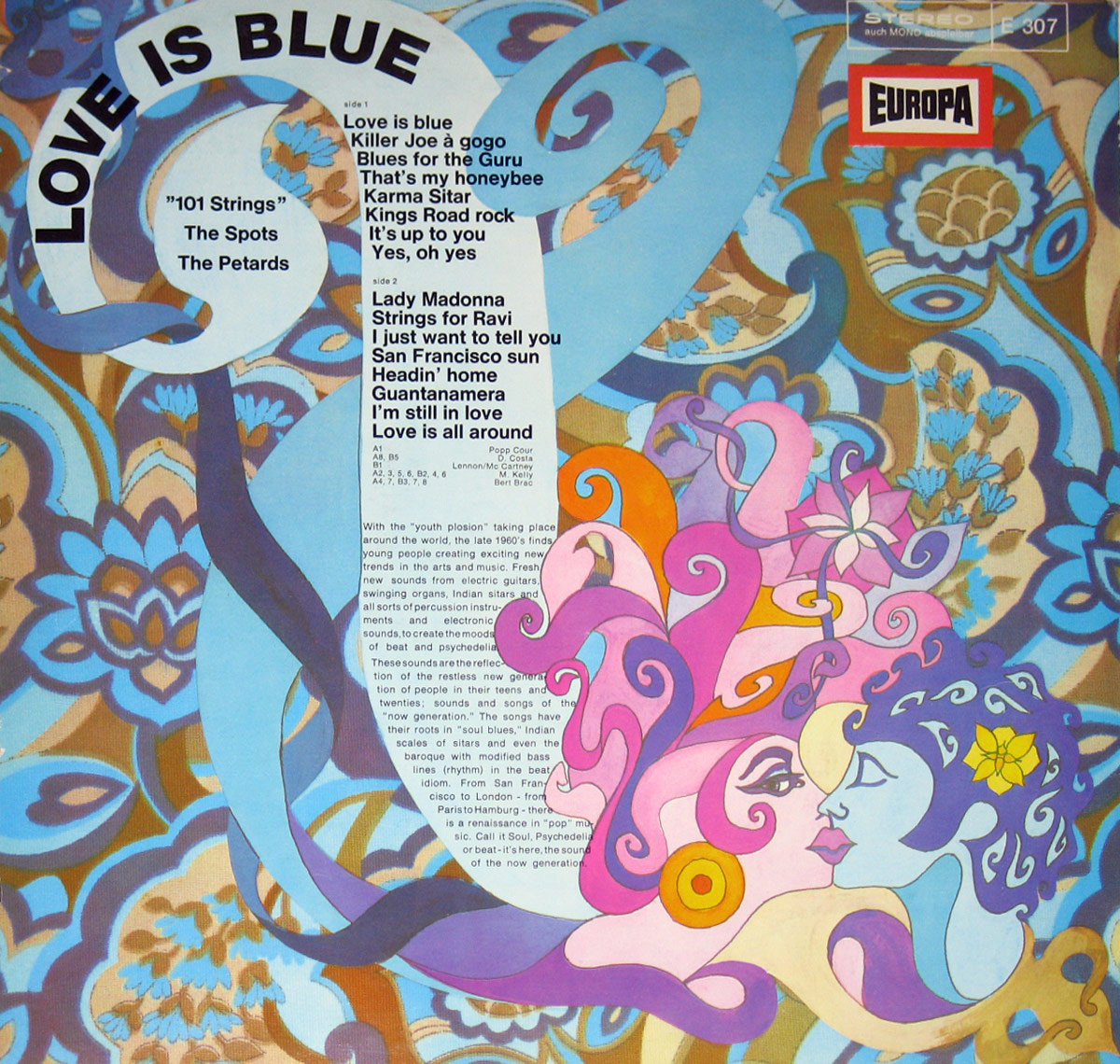 Close-up Photo of Love Is Blue Record Label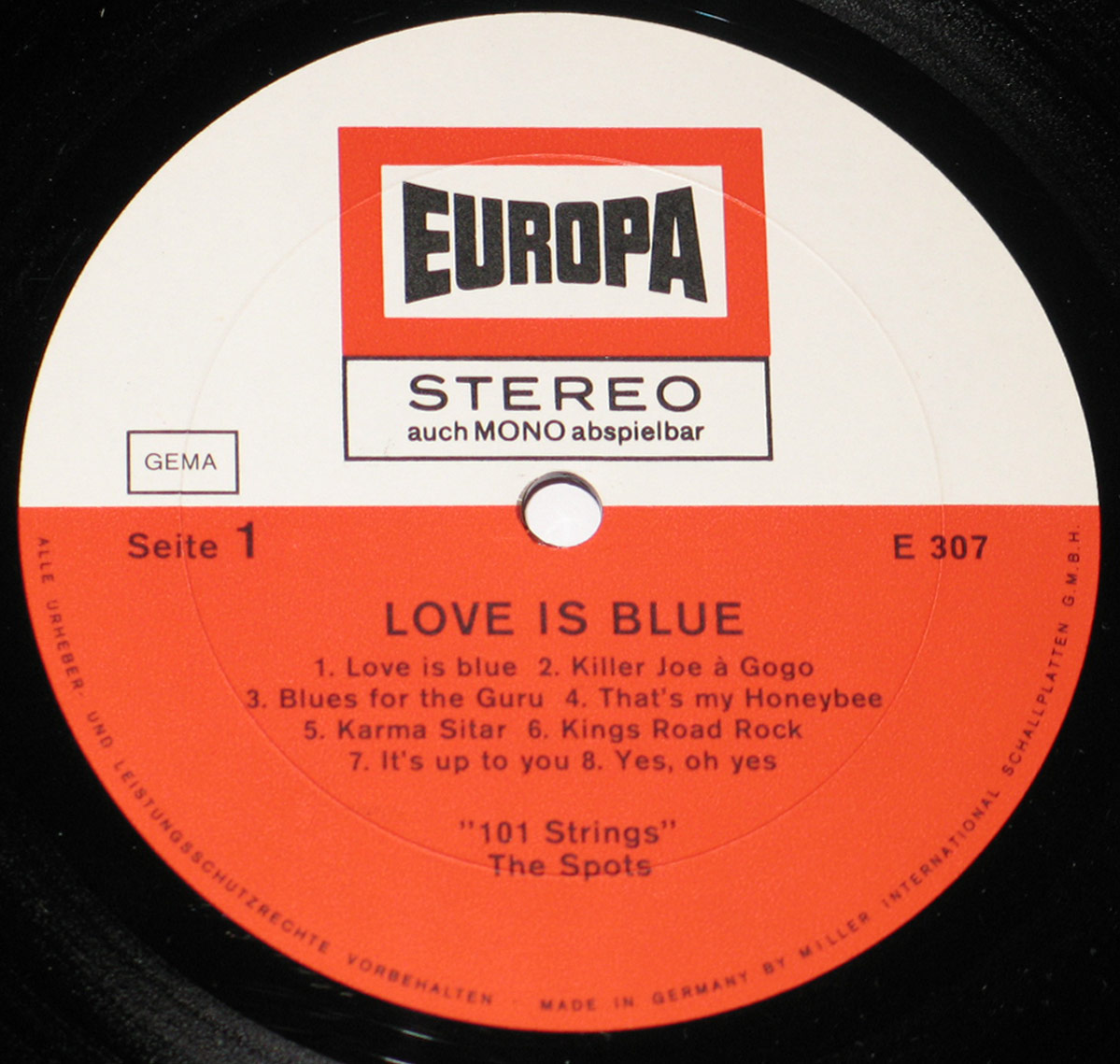 Note: The images on this page are photos of the actual album. Slight differences in color may exist due to the use of the camera's flash. Images can be zoomed in/out ( eg pinch with your fingers on a tablet or smartphone ).
---
Email Us | Copyright ©2023 Vinyl Records and Album Cover Gallery
Page last updated:02-Jun-2023 11:49