---
TWISTED SISTER - WE ARE NOT GONNA TAKE IT European Release 12" Mini-LP Album Front Cover
"We're Not Gonna Take It" is a popular rock song by the American heavy metal band Twisted Sister, which was released as a single from their album "Stay Hungry" in 1984. The song was written by lead vocalist Dee Snider, and it quickly became a hit due to its catchy melody and rebellious lyrics.
The mini-LP version of "We're Not Gonna Take It" contains the title track, as well as three other songs: "The Kids Are Back," "You Can't Stop Rock 'n' Roll," and "Shoot 'Em Down." These tracks are all high-energy, guitar-driven rock anthems that showcase the band's signature sound.
The lyrics of "We're Not Gonna Take It" express a message of rebellion and defiance against authority. The song's famous chorus features Snider's powerful vocals belting out the iconic lines "We're not gonna take it / No, we ain't gonna take it / We're not gonna take it anymore." The song's music video, which features Snider in his now-famous makeup and costume, was also a huge hit and helped propel the song to even greater success.
Album cover photos of : TWISTED SISTER - We Are not Gonna Take it MLP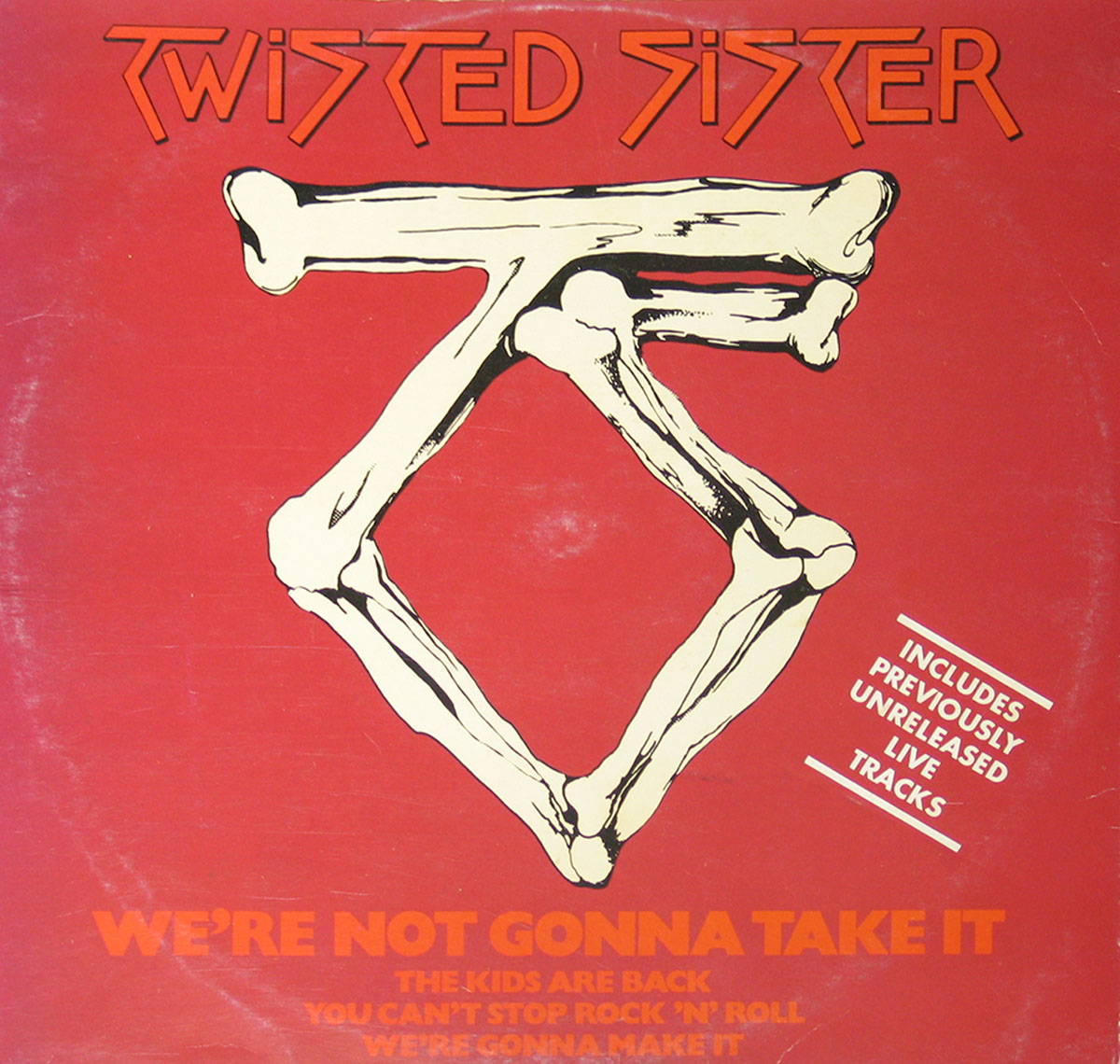 Close-up Photo of "TWISTED SISTER - We Are not Gonna Take it MLP" Record Label