---
LIVIN' BLUES - WANG DANG DOODLE - 12" VINYL LP ALBUM
Wang Dang Doodle is a classic blues rock album that is still enjoyed by fans today. This web page has photos of album covers, inner sleeves, record labels together with production details, musicians and track-listing.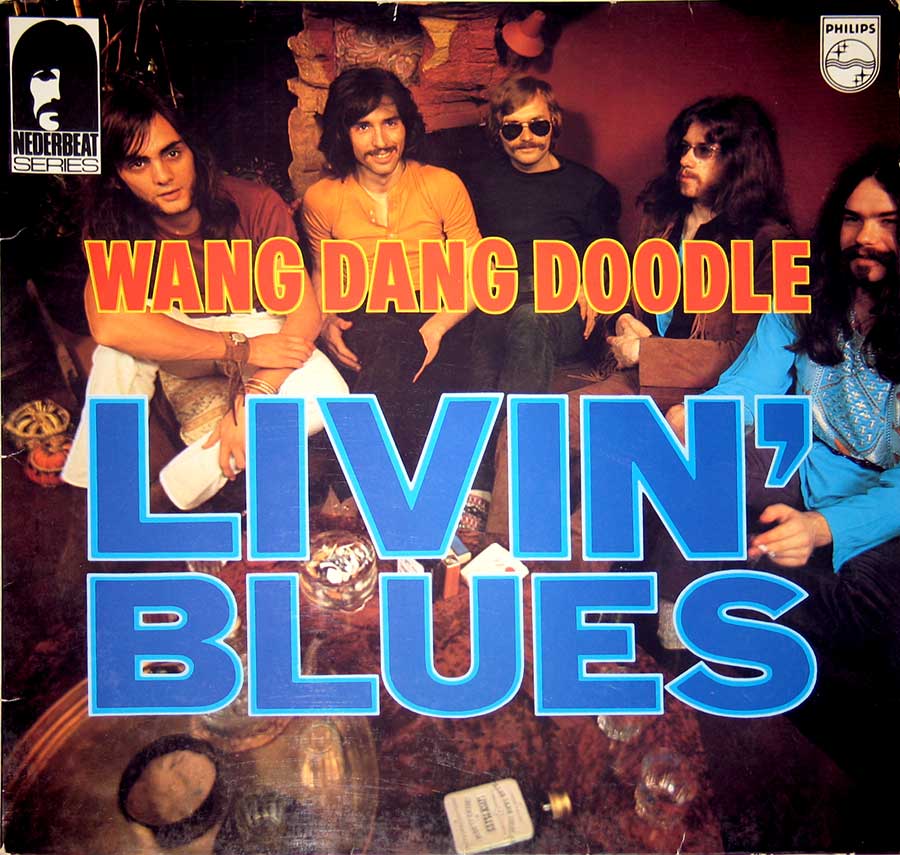 Summary:
Livin' Blues' second album, Wang Dang Doodle, was released in 1970. The album features a mix of original songs and covers, and it showcases the band's hard-driving blues rock sound. The album was a commercial success, and it helped to establish Livin' Blues as one of the leading blues rock bands in Europe.
The album's title track, "Wang Dang Doodle", is a classic blues song that was originally written by Willie Dixon. The Livin' Blues version of the song is a powerful and energetic performance that showcases the band's musicianship. Other highlights from the album include the original songs "I Came Home at Night", "Whiskey and Gin", and "This Is the Hour".
Music Genre:

Blues, Nederblues, Psych blues
Producers: Produced by Jaap Eggermont for Red Bullet Productions
Packaging:

Gatefold (FOC) cover design, Original custom inner sleeve with lyrics, photos, photo inserts
Record Label Information:

Philips 6440 125 (6440125)
Vinyl Record Format:

12" Vinyl LP Gramophone Record
Year and Country: 1970 Made in Holland
Band Members and Musicians on: LIVIN' BLUES WANG DANG DOODLE
Band/Musicians
Nicko Christiansen - vocals, guitar
Teddy Oberg - guitars
John Lagrand - harmonica, percussion
Ruud van Buuren - bass
Dick Beekman - drums
Track Listing of: LIVIN' BLUES WANG DANG DOODLE
Side One:
Wang Dang Doodle
I Came Home At NIght
Whiskey and Gin
This is the Hour
Side Two:
When the sun goes down
Go-go-train
Spoonful
---