---
KAYAK PERISCOPE LIFE 12" VINYL LP ALBUM
"Periscope Life" is the 1980 album by the Dutch progressive rock band Kayak, it was produced by John Tilly and Kayak and recorded at Village Recorder in Los Angeles, California.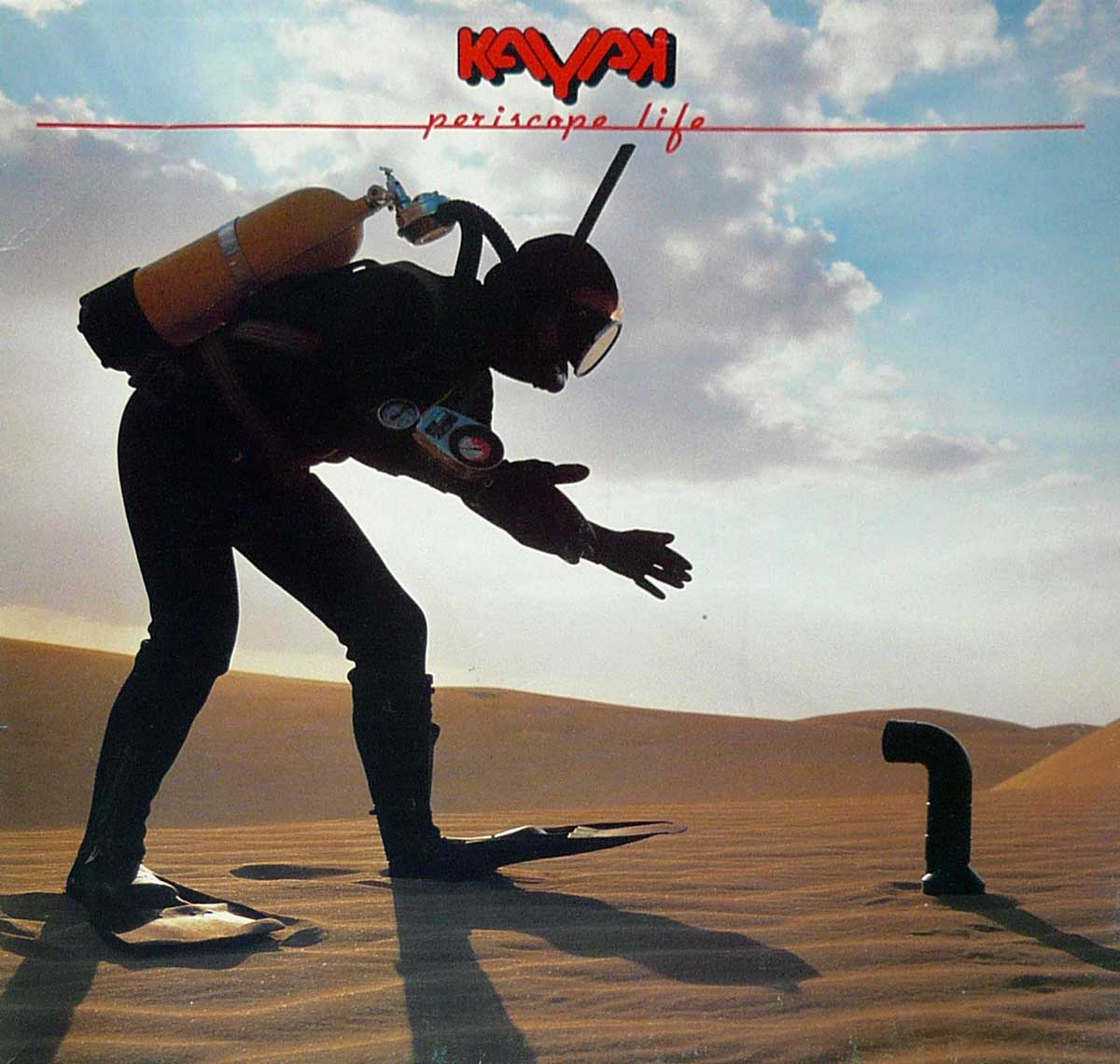 Collectors information / Album Description: 

This album "Periscope Life" includes the original 12" custom insert sleeve with album details, complete lyrics of all songs by and photos of the Kayak band.

Music Genre:

Neder Beat Prog Rock

Album Production Information:

The album: "Periscope Life" was produced by: John Tilly and Kayak

Label Information:

Vertigo 6413 960

Media Format:

12" Vinyl Stereo Full-Length Long-Play Gramophone Record
Album weight: 230 gram

Year & Country:

1980 Made in Holland
Album cover photos of : Kayak Periscope Life
Track Listing of: "Periscope Life"
The Songs/tracks on "Periscope Life" are
Side One:
Astral Aliens
What's in a Name
Stop That Song
If You Really Need me Now
Periscope Life
Side Two:
Beggars cant be Choosers
The Sight
Lost Blue of Chartres
Anne
One Way or Another
Sad to Say Farewell
Photo of "Periscope Life" Album's Front Cover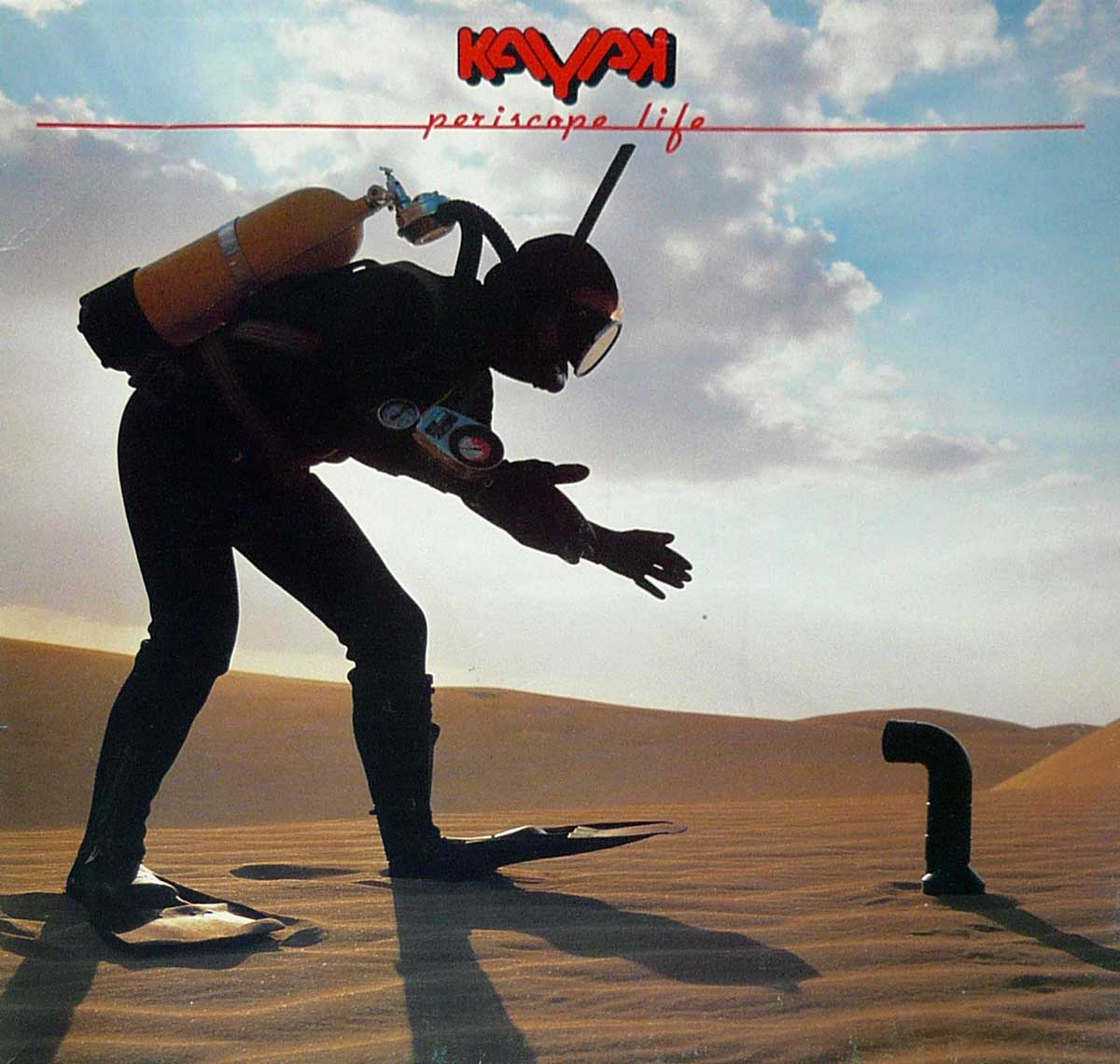 Photo of "Periscope Life" Album's Back Cover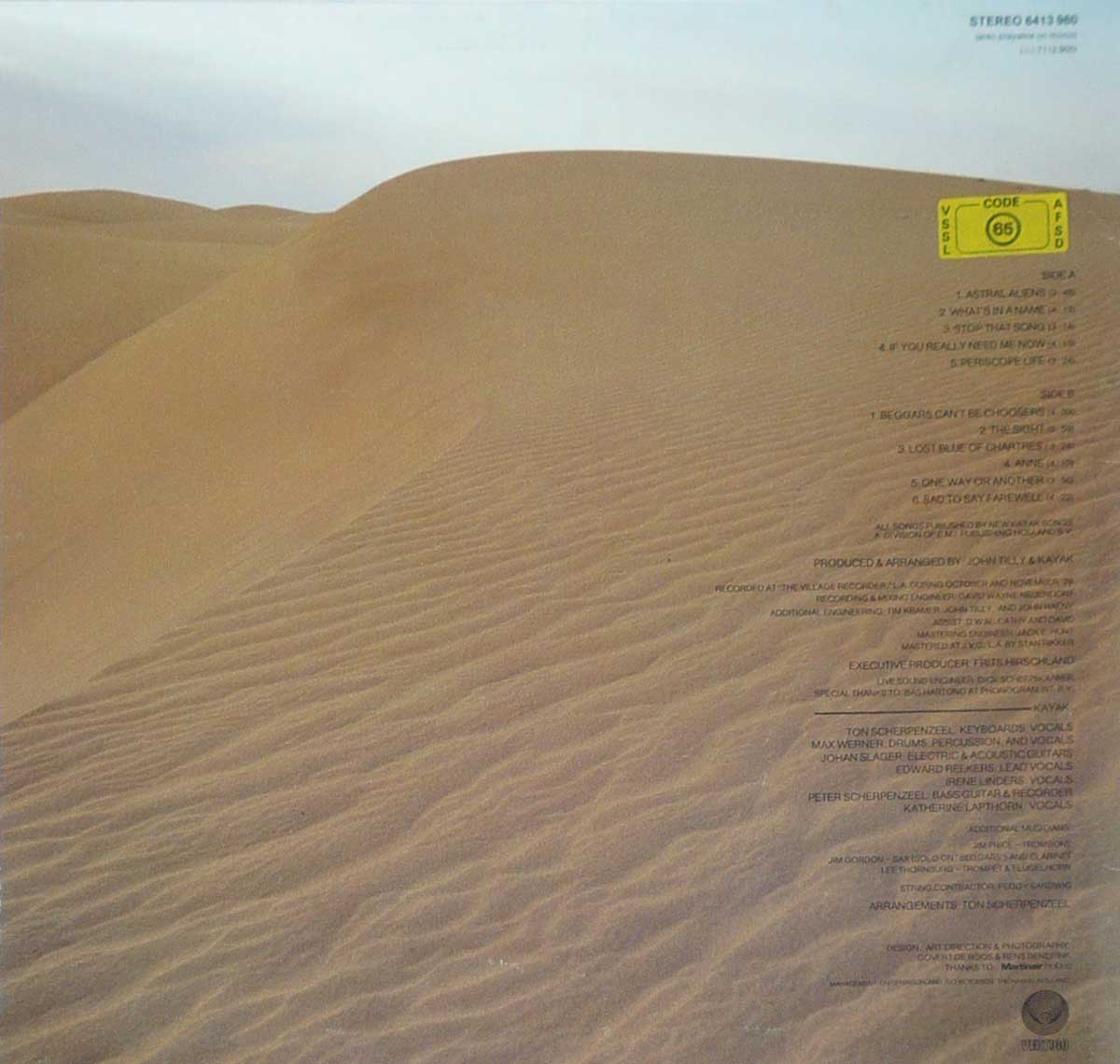 Close-up Photo of "Periscope Life" VERTIGO Record Label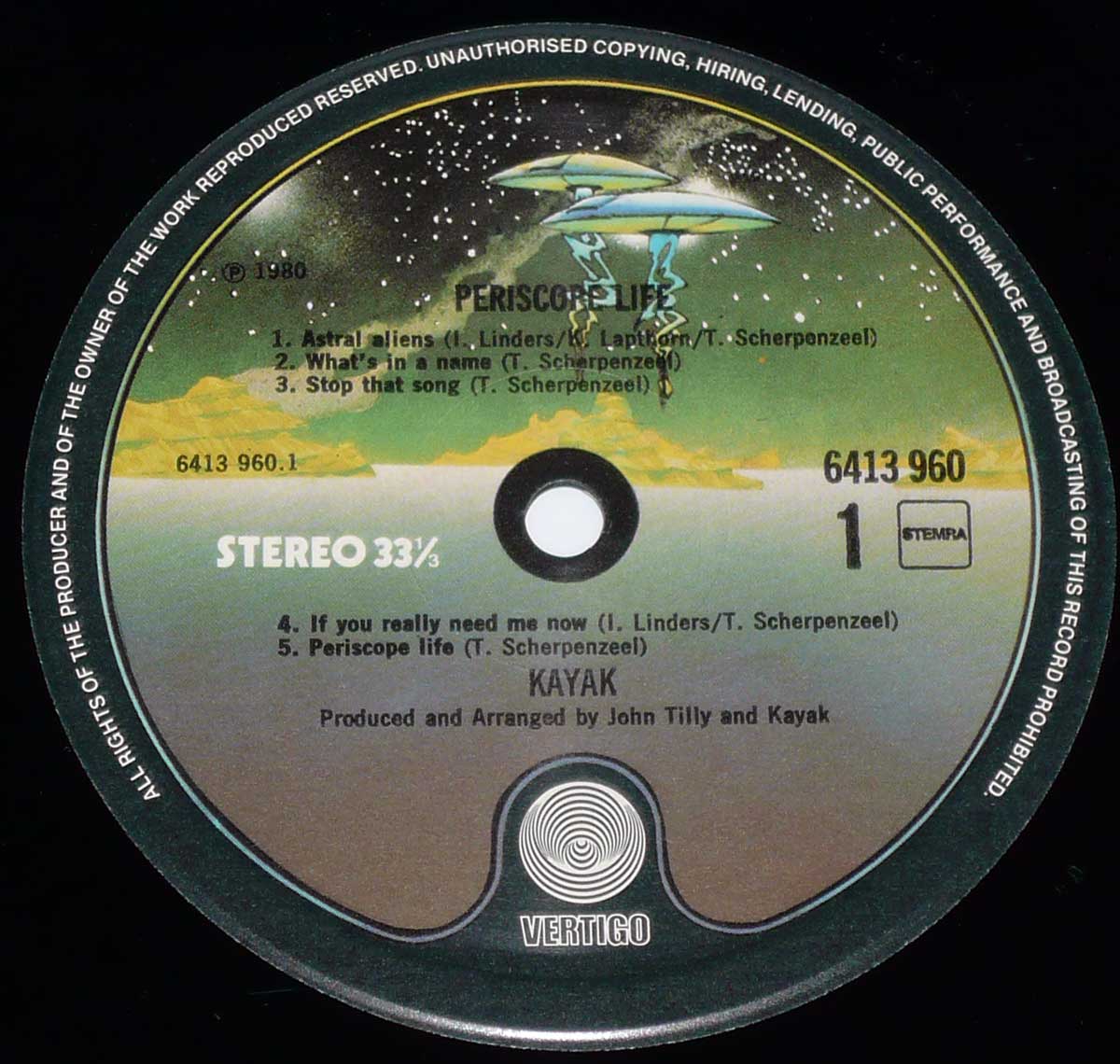 Note: The images on this page are photos of the actual album. Slight differences in color may exist due to the use of the camera's flash.
---
---
---