---
DIRE STRAITS Telegraph Road French Promo 12" VINYL Maxi-SinglE
This is a very rare French promotional 12" Single. This record contains a 14:37 version of Telegraph Road. It was released before the official release of the LP "Love Over Gold" The record label print says "Hors Commerce" which translates into "Not For Sale" or "Non Commercial"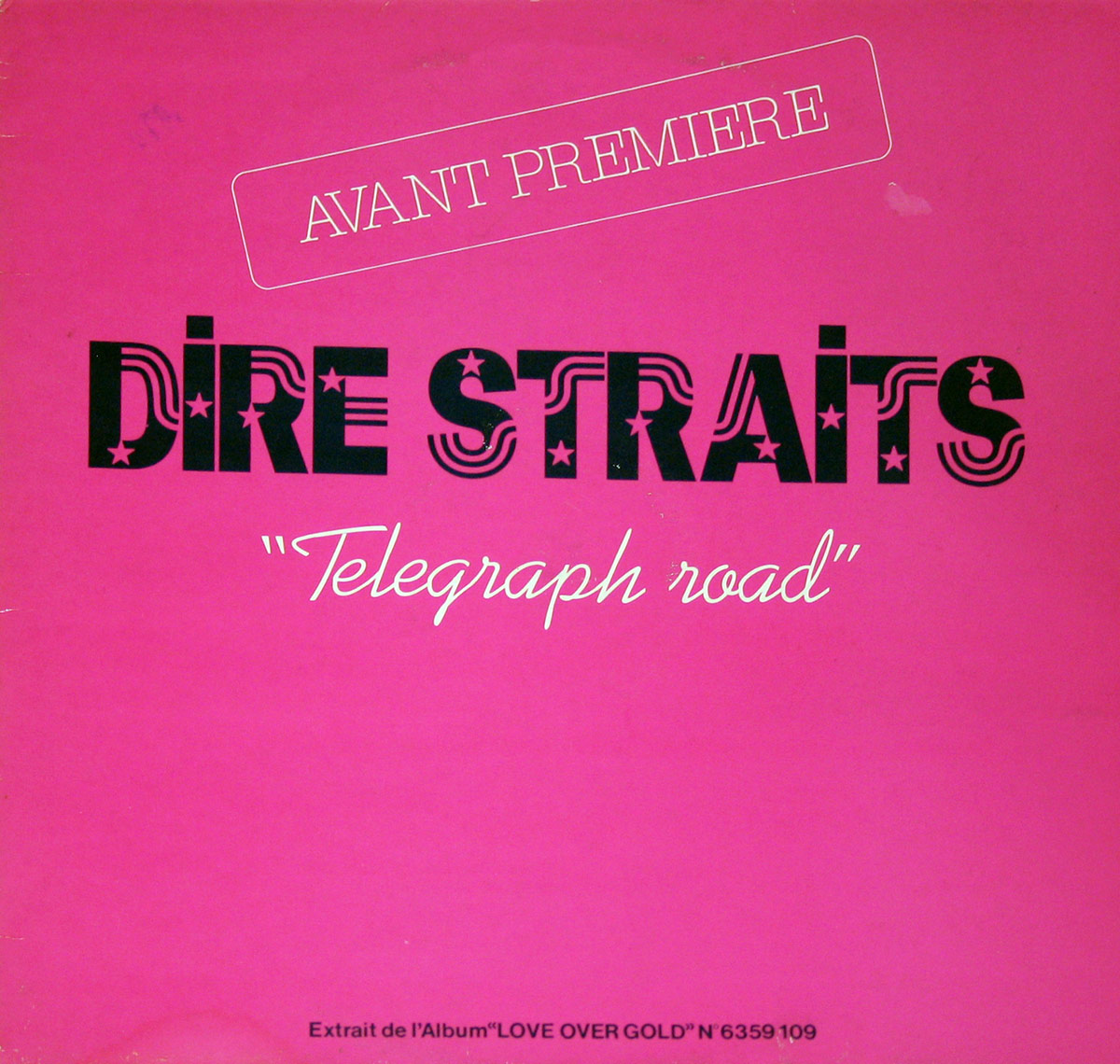 | | |
| --- | --- |
| Music Genre: | Pop Rock Music |
| Collector's info: | Pink P/S Cover, printed "Avant Premiere" |
| Label Information: | Black Vertigo 6863 201 (6863201) |
| Media Format: | 12" Vinyl LP Gramophone |
| Year & Country: | 1982 Recorded in London, Manufactured in France |
Track Listing of: Dire Straits Telegraph Road 12" Promo Single
Side One:
Telegraph Road 14'37
Side Two:
Blank
Album cover photos of : Dire Straits Telegraph Road 12" Promo Single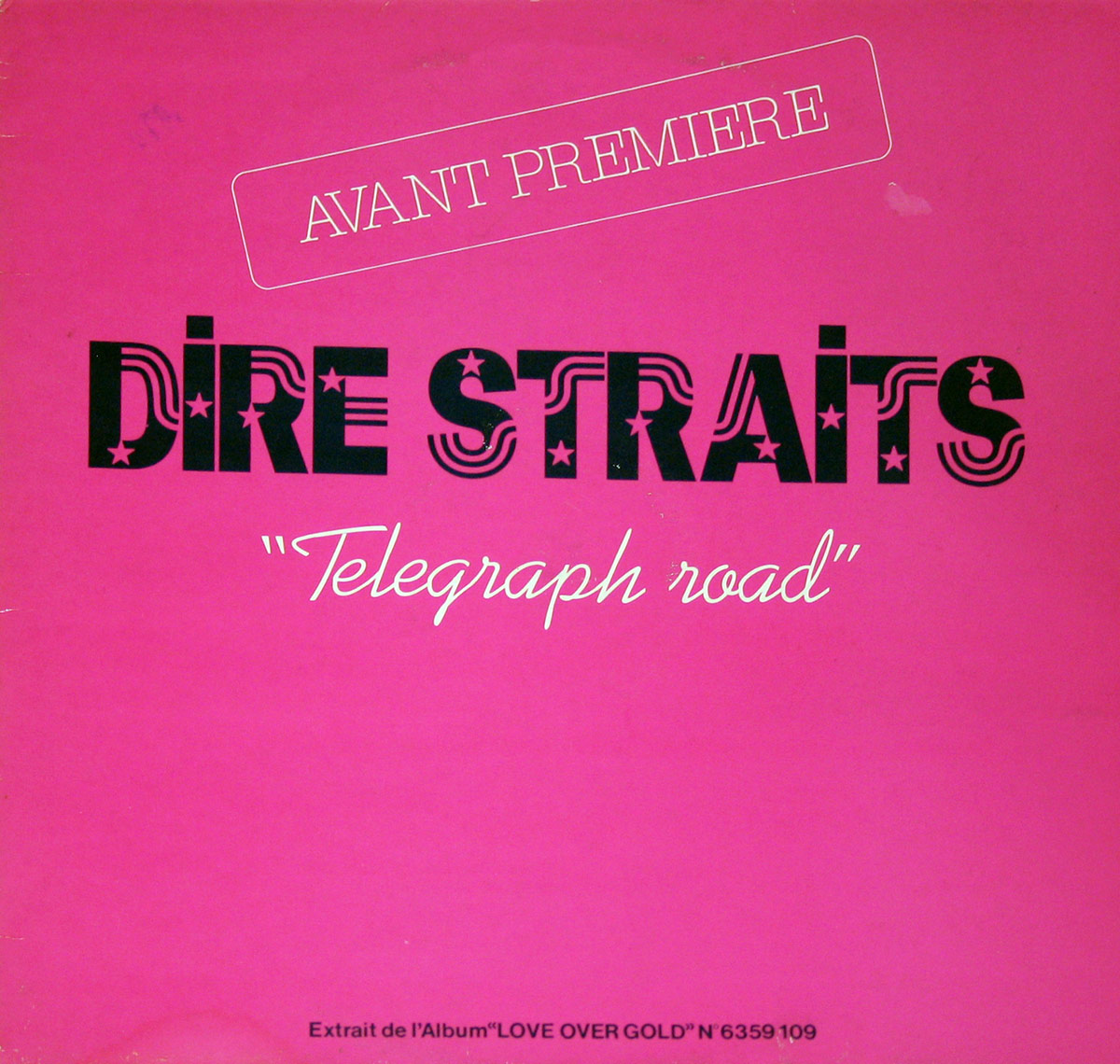 Close-upPhoto of Black and White "VERTIGO" Record Label with Caralognr 6863 201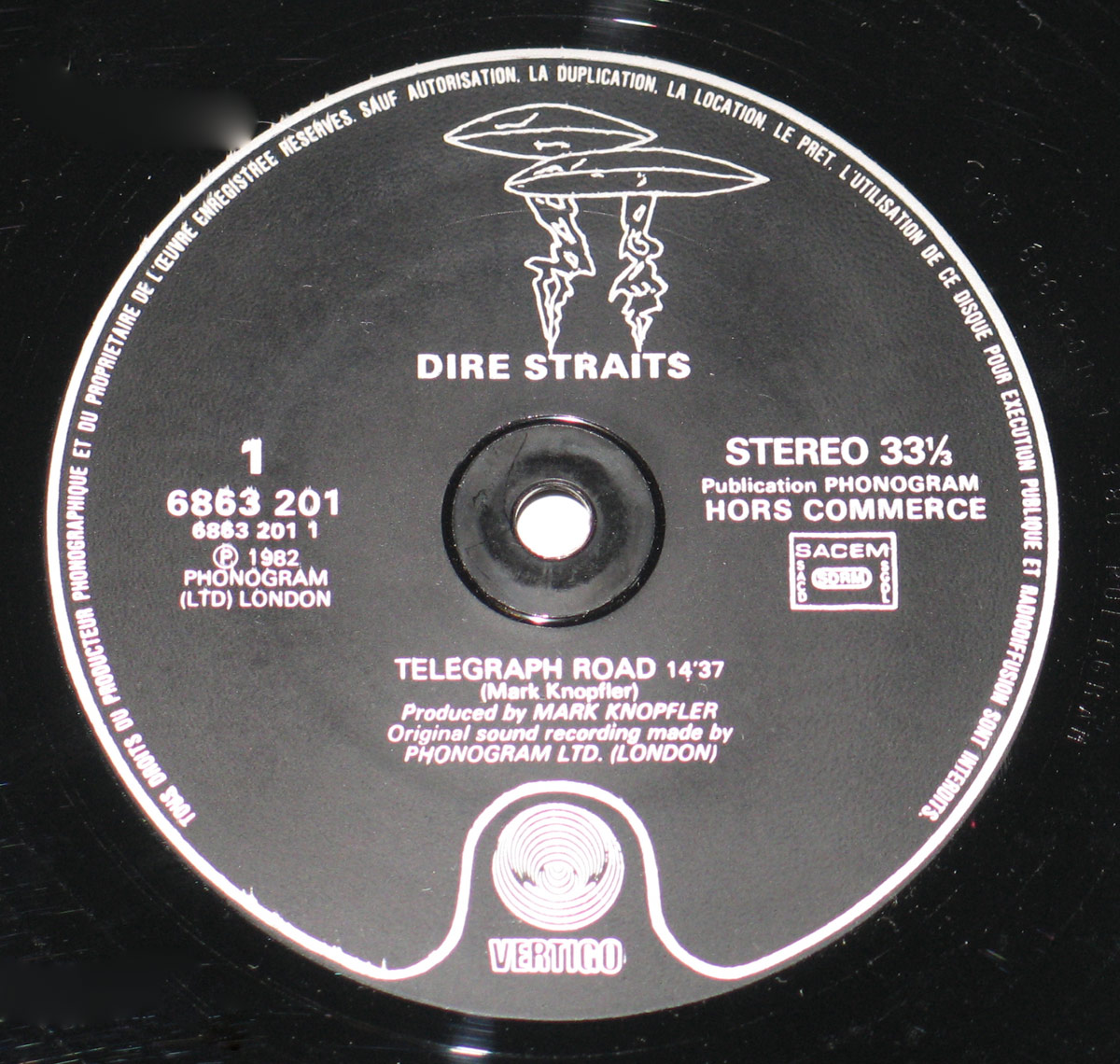 Close up of "Hors Commerce"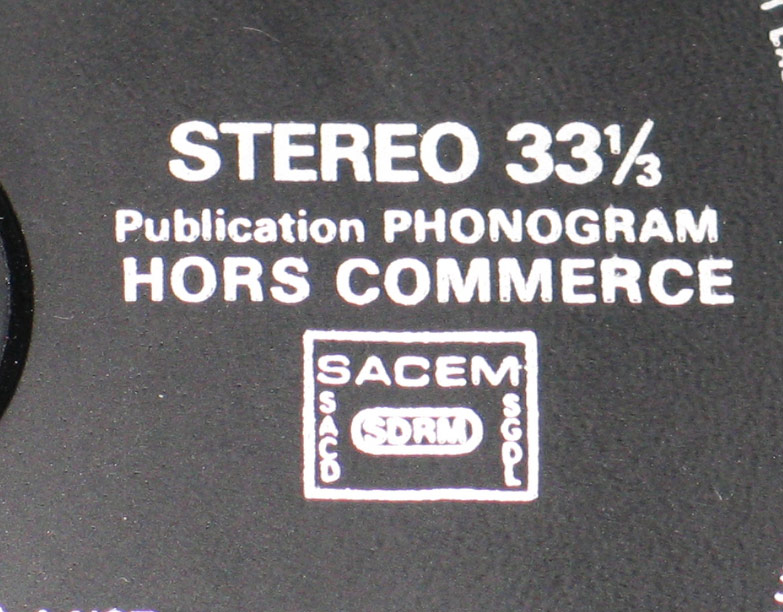 Note: the above pictures are actual photos of the album and allow you to judge the quality of cover. Slight differences in color may exist due to the use of the camera's flash.
---
---
This is the discography of "Dire Straits" international album releases, it is ordered by name of the album. Between the parenthesis is the name of the country in which the album was released.
---