---
Collector's info: Produced by C.J. Todd,
Album: Recorded in Jamaica
Record Label: Embassy 31815 / Calla Records
Record Format 12" LP
Year & Country 1977 Made in Holland
Album cover photos of : Bob Marley & The Wailers Birth of a Legend Featuring Peter Tosh
Photo of Record Label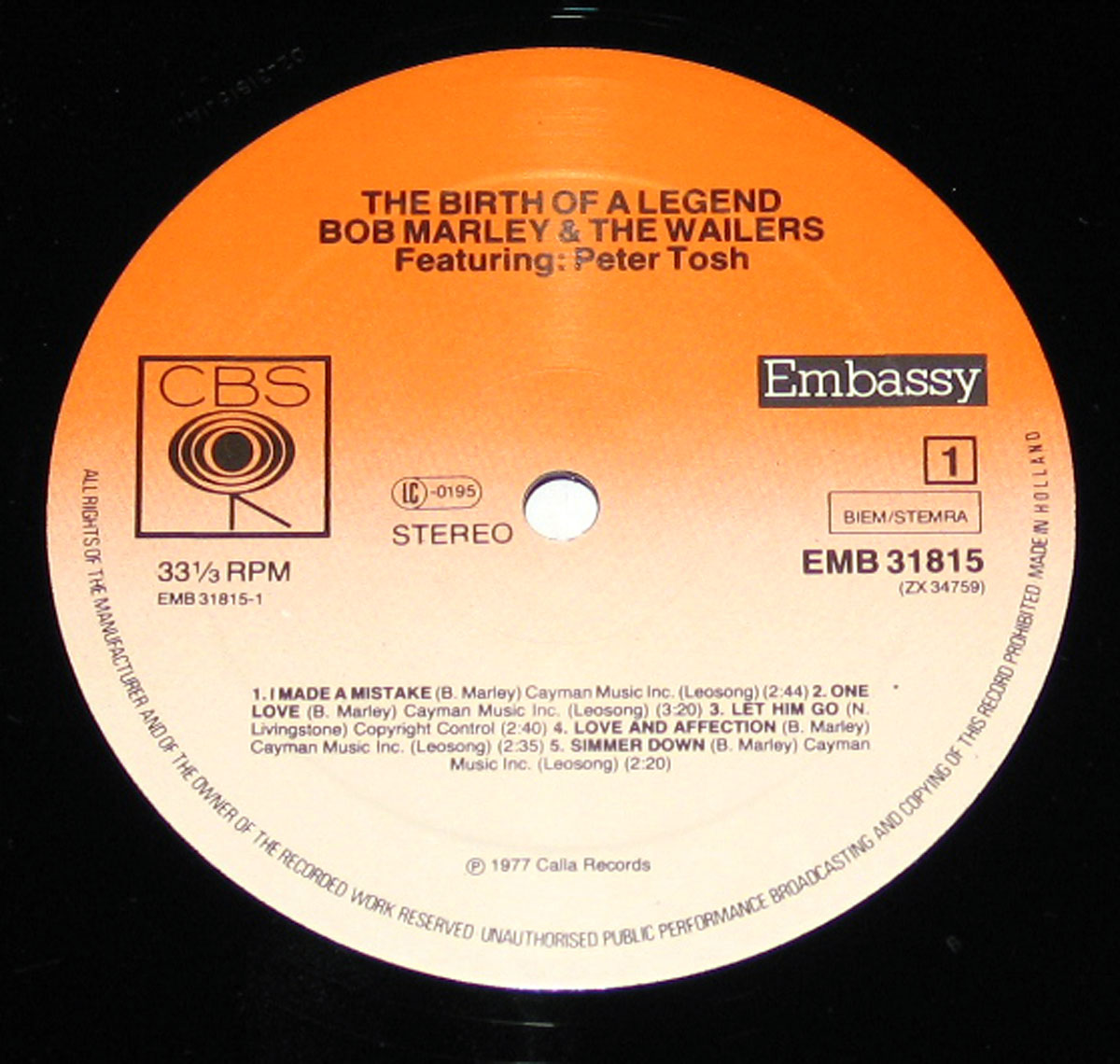 Note: The images on this page are photos of the actual album. Slight differences in color may exist due to the use of the camera's flash. Images can be zoomed in/out ( eg pinch with your fingers on a tablet or smartphone ).
Track Listing of: Bob Marley & The Wailers Birth of a Legend Featuring Peter Tosh
Side One:
I Made a Mistake
One Love
Let Him So
Love and Affection
Simmer Down
Side Two:
Maga Dog
I am going Home
Donna
Nobody Knows
Lonesome feeling
---
---
---