---
The Exploited Punk's not Dead RR 12" LP VINYL ALBUM
"Punk's Not Dead" is the debut album by the punk band The Exploited. It was released in 1981 by Secret Records. The album became the #1 independent album of 1981 in the United Kingdom. The album was a reaction to critics who said the punk genre was dead, and in response to industry trends toward New Wave music and other genres.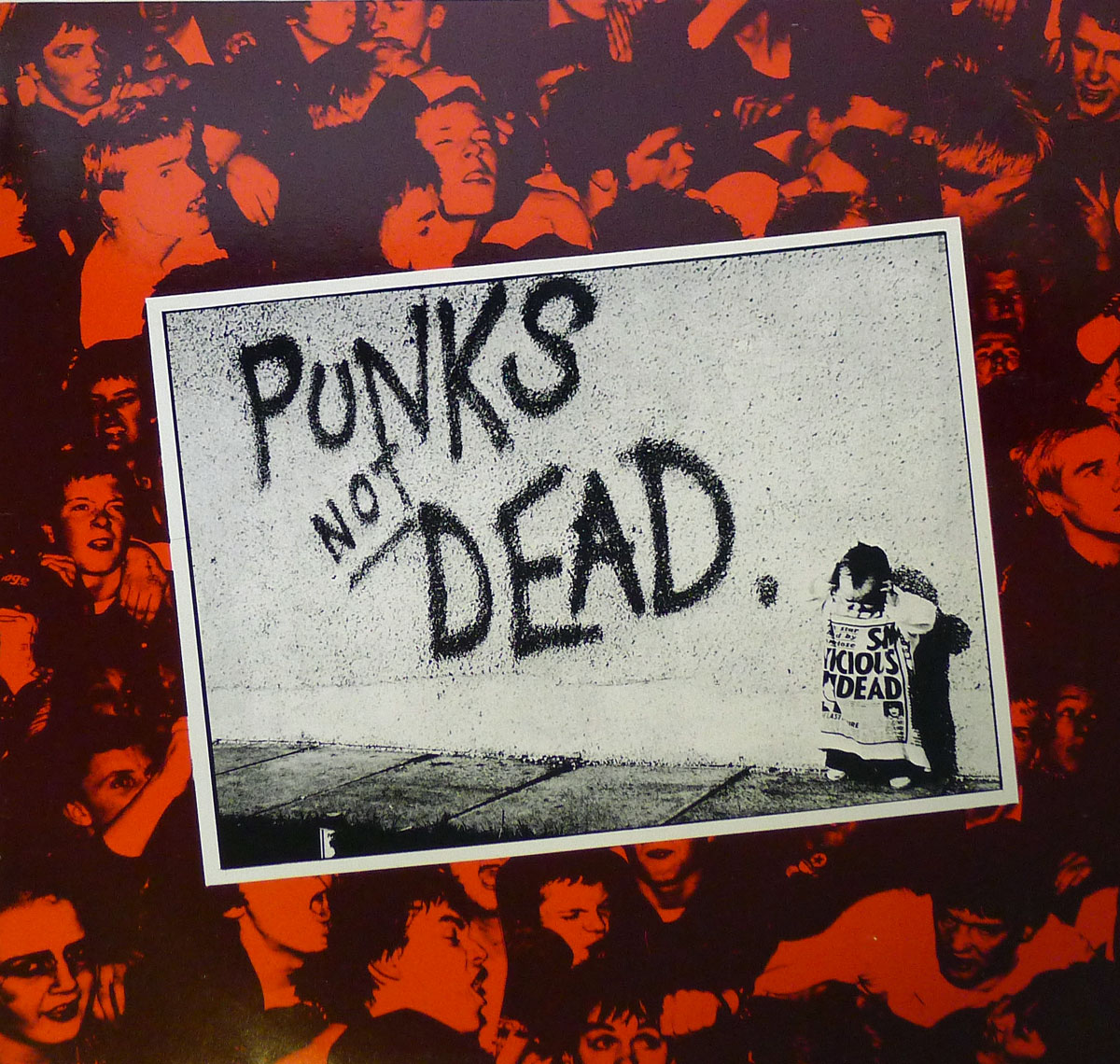 Music Genre:

UK Punk

Album Production Information:

The album: "The Exploited - Punk's not Dead" was produced by: Dave Leaper and The Exploited
Sound/Recording Engineer(s): Neil (REL)

Label Information:

SECRET RR 9995

Media Format:

12" Vinyl Stereo Gramophone Record
Total Album (Cover+Record) weight: 230 gram

Year & Country:

1981 Made in EU/EEC
Personnel/Band Members and Musicians on: The Exploited - Punk's not Dead
Band-members, Musicians and Performers
Wattie Buchan - Vocals
Big John Duncan - Guitar, Vocals
Gary McCormack - Bass guitar, Vocals
Dru Stix - Drums
Carole & Navi - Backing Vocals
Complete Track-listing of the album "The Exploited - Punk's not Dead"
The detailed tracklist of this record "The Exploited - Punk's not Dead" is:
Track-listing:
Punk's Not Dead 1:51
Mucky Pup 1:42
Cop Cars 1:52
Free Flight 3:35
Army Life (Part 2) 2:37
Blown to Bits 2:40
Sex & Violence 5:11
Dogs of War
SPG 2:07
Royalty 2:07
Dole Q 1:51
Exploited Barmy Army 2:28
Ripper 2:03
Out of Control 2:52
Son of a Copper 2:39
I Believe in Anarchy 2:03
High Quality Photo of Album Front Cover "The Exploited - Punk's not Dead"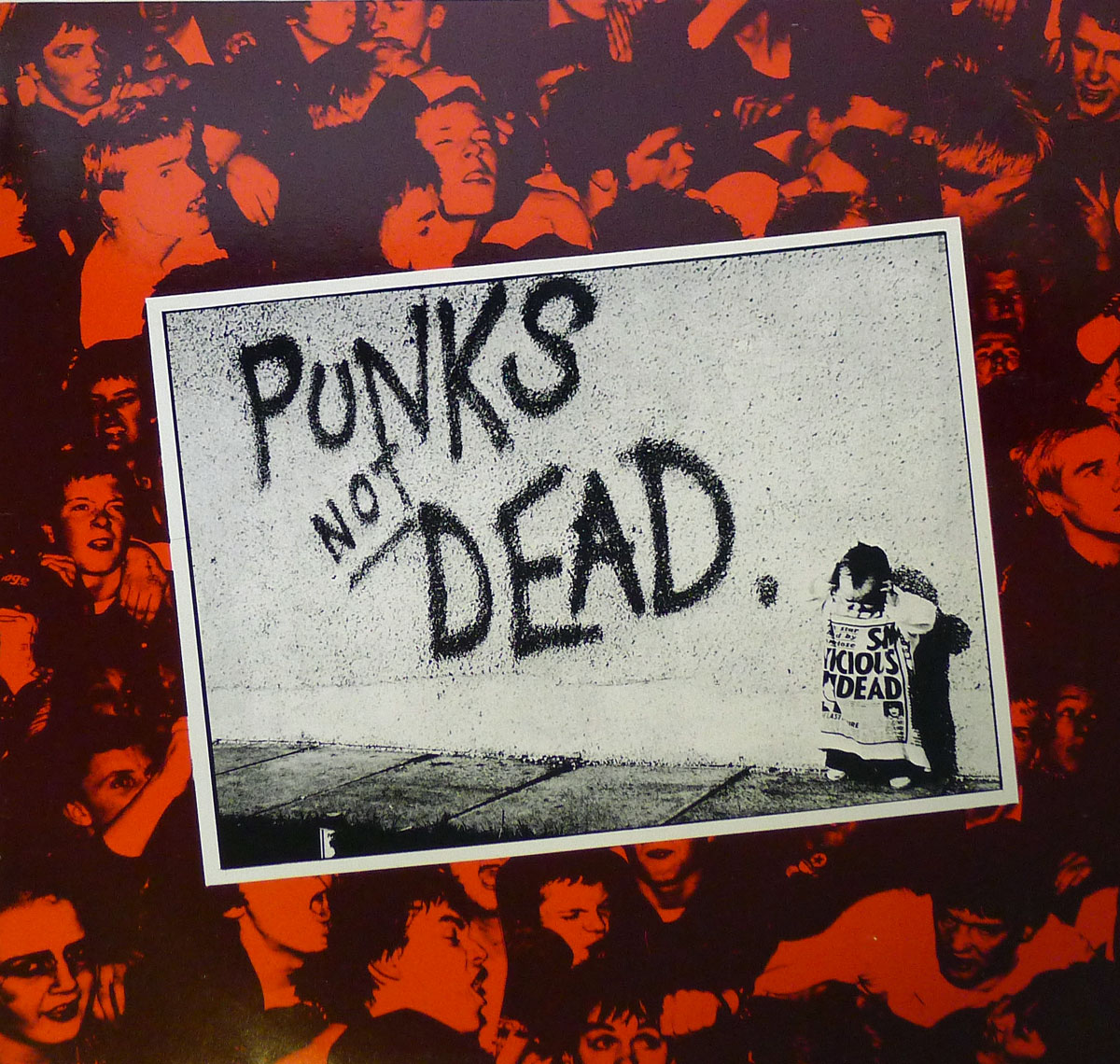 High Resolution Photo Album Back Cover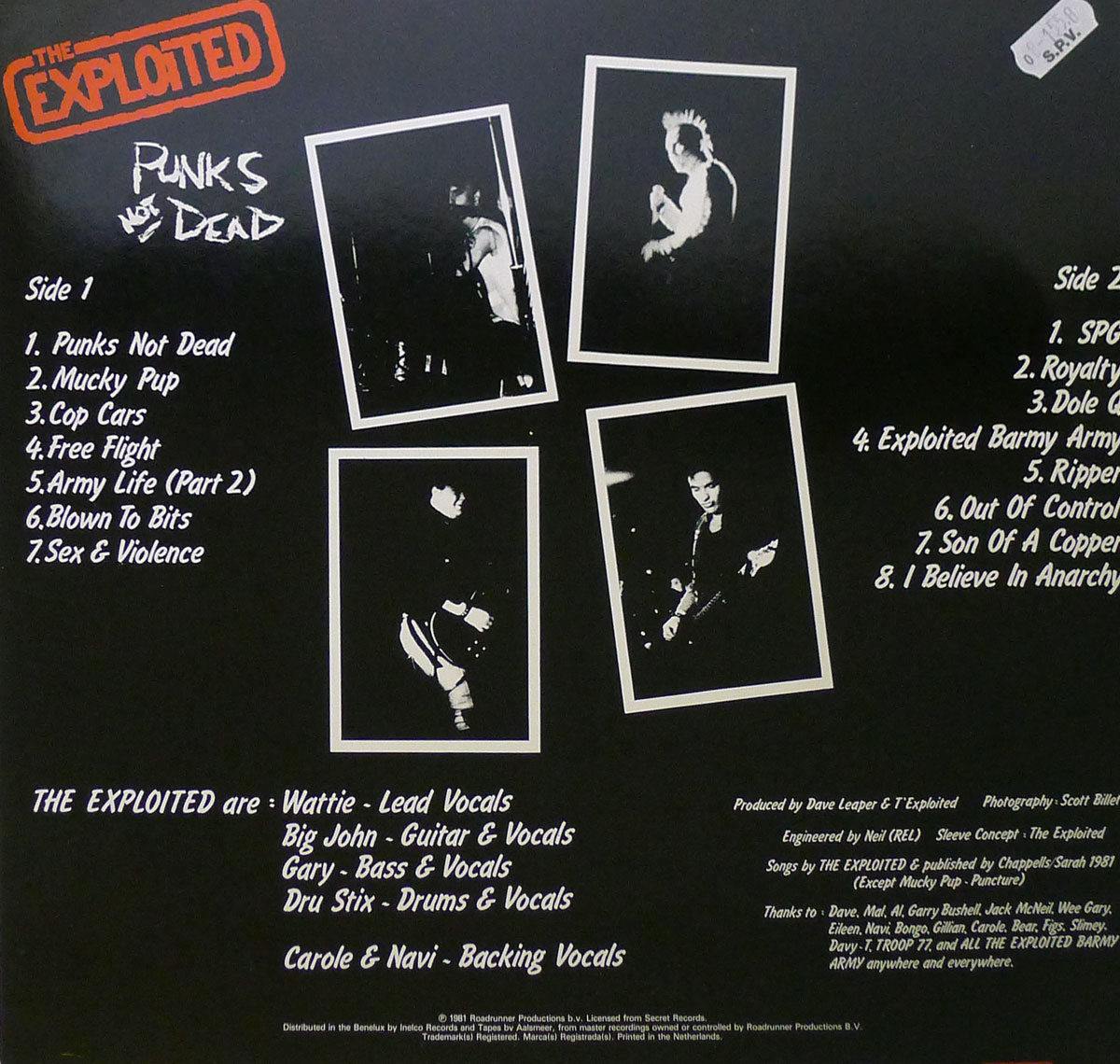 Enlarged High Resolution Photo of the Record's Label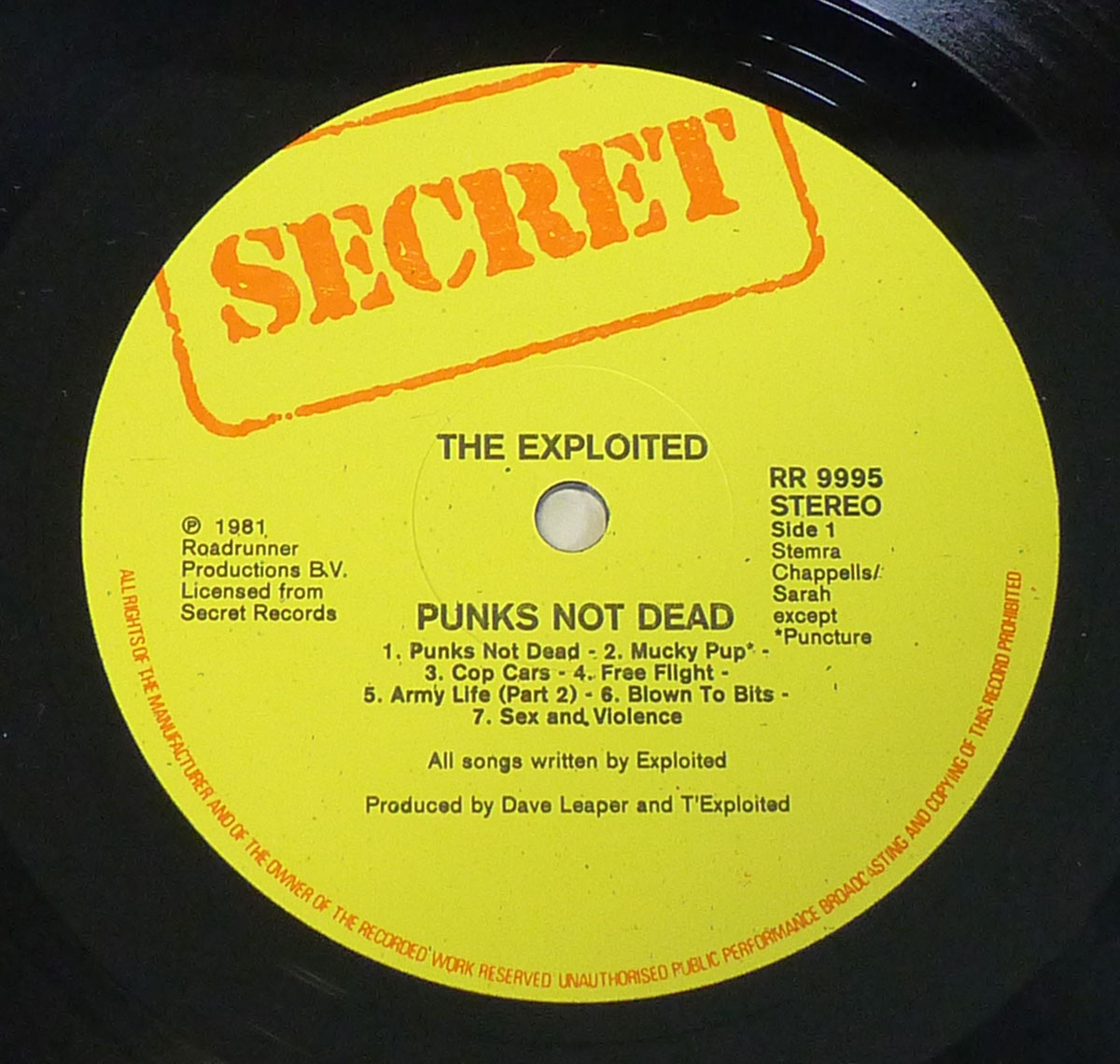 Note: The images on this page are photos of the actual album. Slight differences in color may exist due to the use of the camera's flash. Images can be zoomed in/out ( eg pinch with your fingers on a tablet or smartphone ).
---