---
ELP Emerson Lake Palmer Brain Salad Surgery GERMANY Release 12" Vinyl Lp Album
"Brain Salad Surgery" is the 4th full-length album by the British Prog-Rock band "Emerson, Lake and Palmer", it was released in 1973.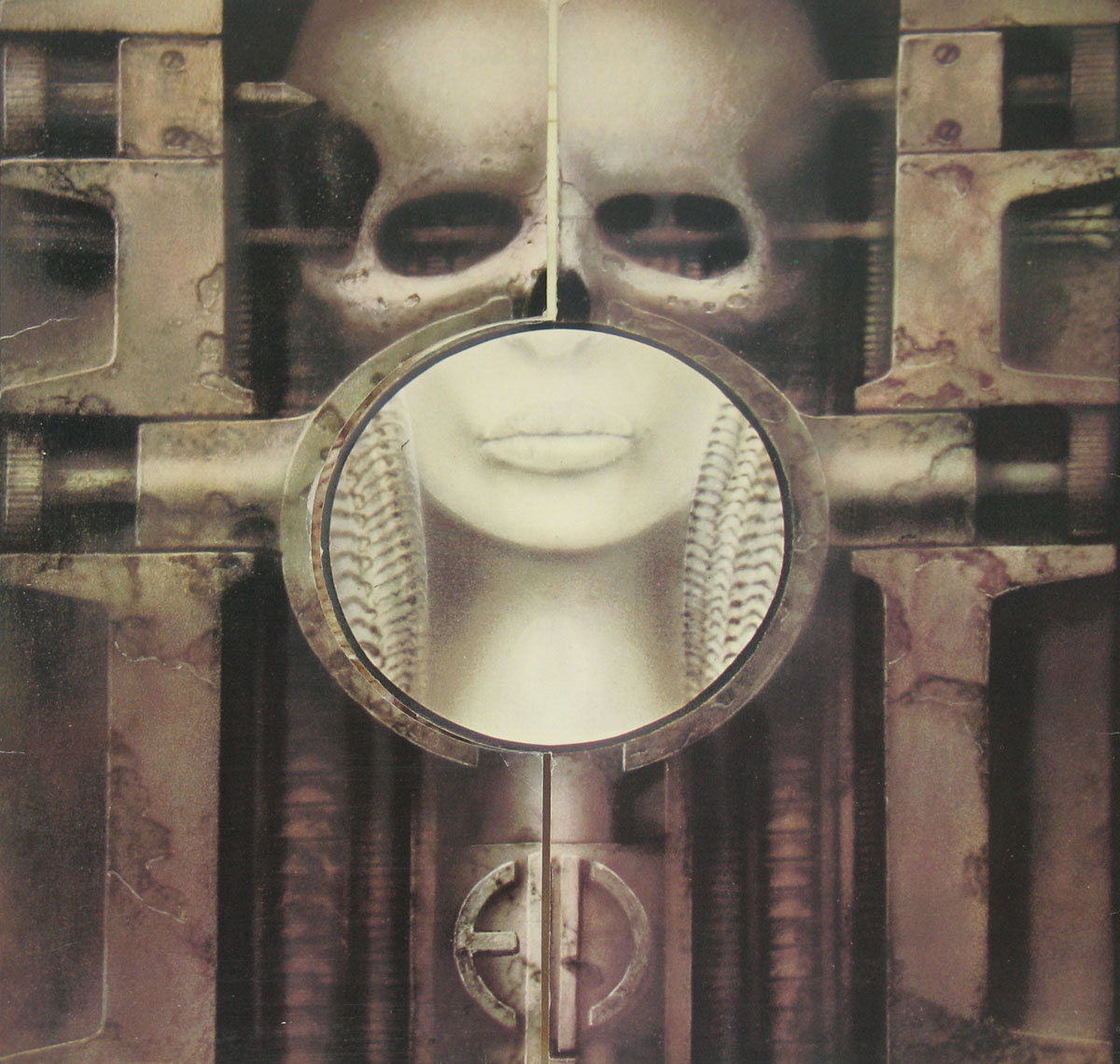 Description & Collectors Information:

Gatefold (FOC) cover design with artwork / photos on the inside cover pages. Album cover design by H.R. Giger

Music Genre:

English Progressive Rock

Album Production Information:

The album: "Brain Salad Surgery" was produced by: Greg Lake

Label Information:

Manticore 87 302 IT

Media Format:

12" Vinyl Full-Length Stereo Long-Play Gramophone Record
Album weight: 280 gram

Year & Country:

1973 Made in Germany
Band Members and Musicians on: ELP Emerson Lake Palmer Brain Salad Surgery
Band-members, Musicians and Performers
Keith Emerson (ex The Nice)
Greg Lake (ex King Crimson)
Carl Palmer (ex Atomic Rooster)
Track Listing of: "Brain Salad Surgery"
Tracks:
Jerusalem
Toccata
Still.. you turn me on
Benny the Bouncers
Karn Evil 9
Album cover photos of : ELP Emerson Lake Palmer Brain Salad Surgery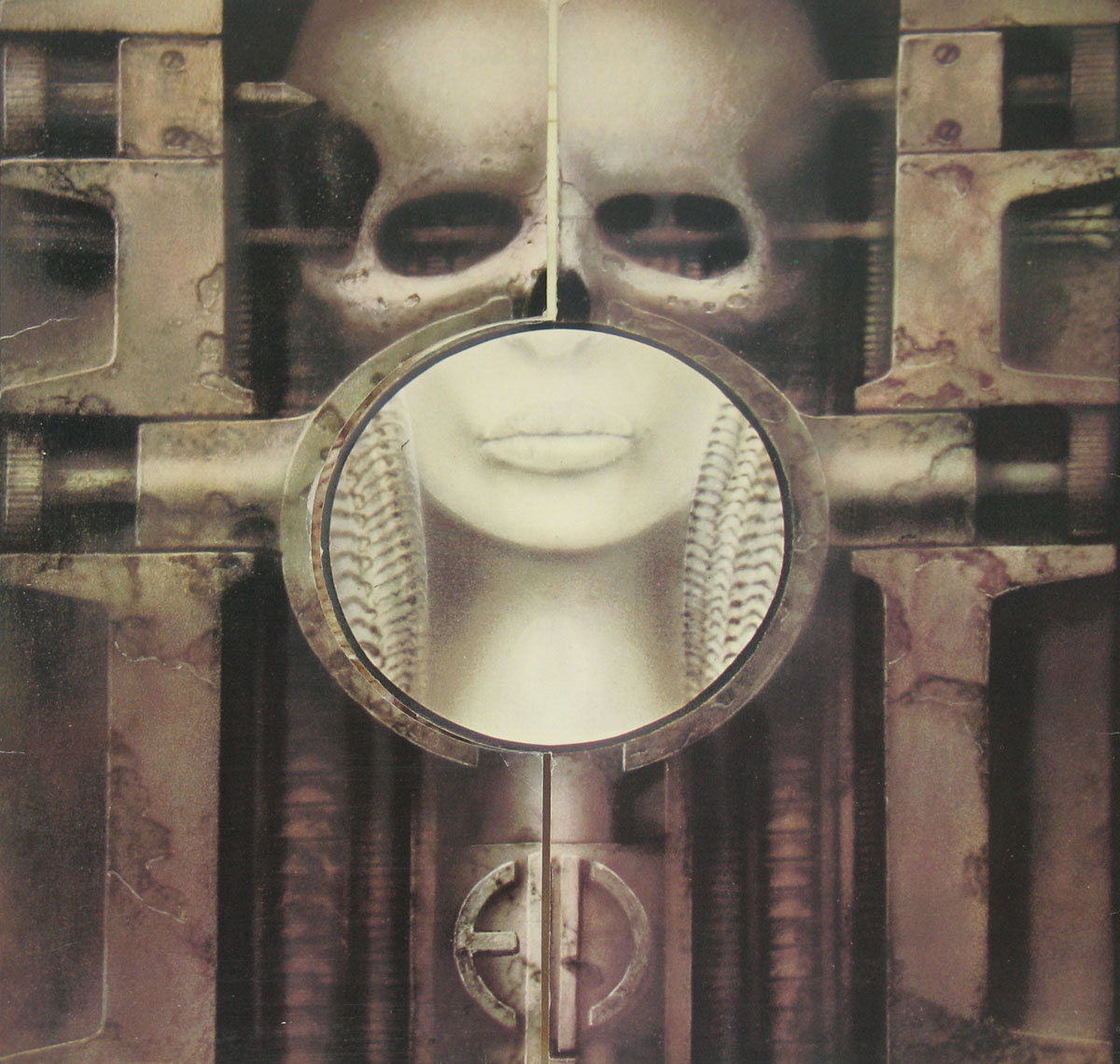 Photo of "Brain Salad Surgery" Album's Inner Cover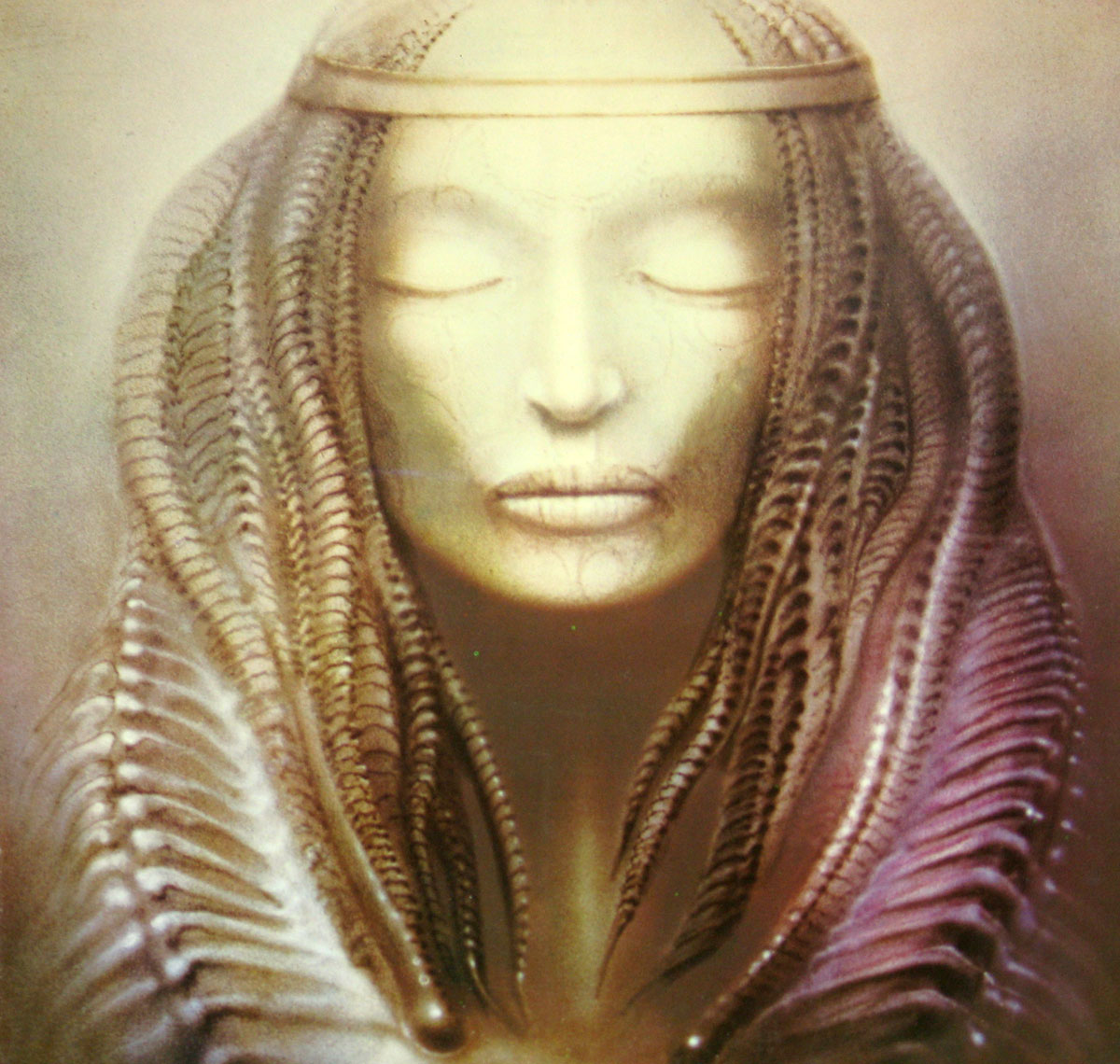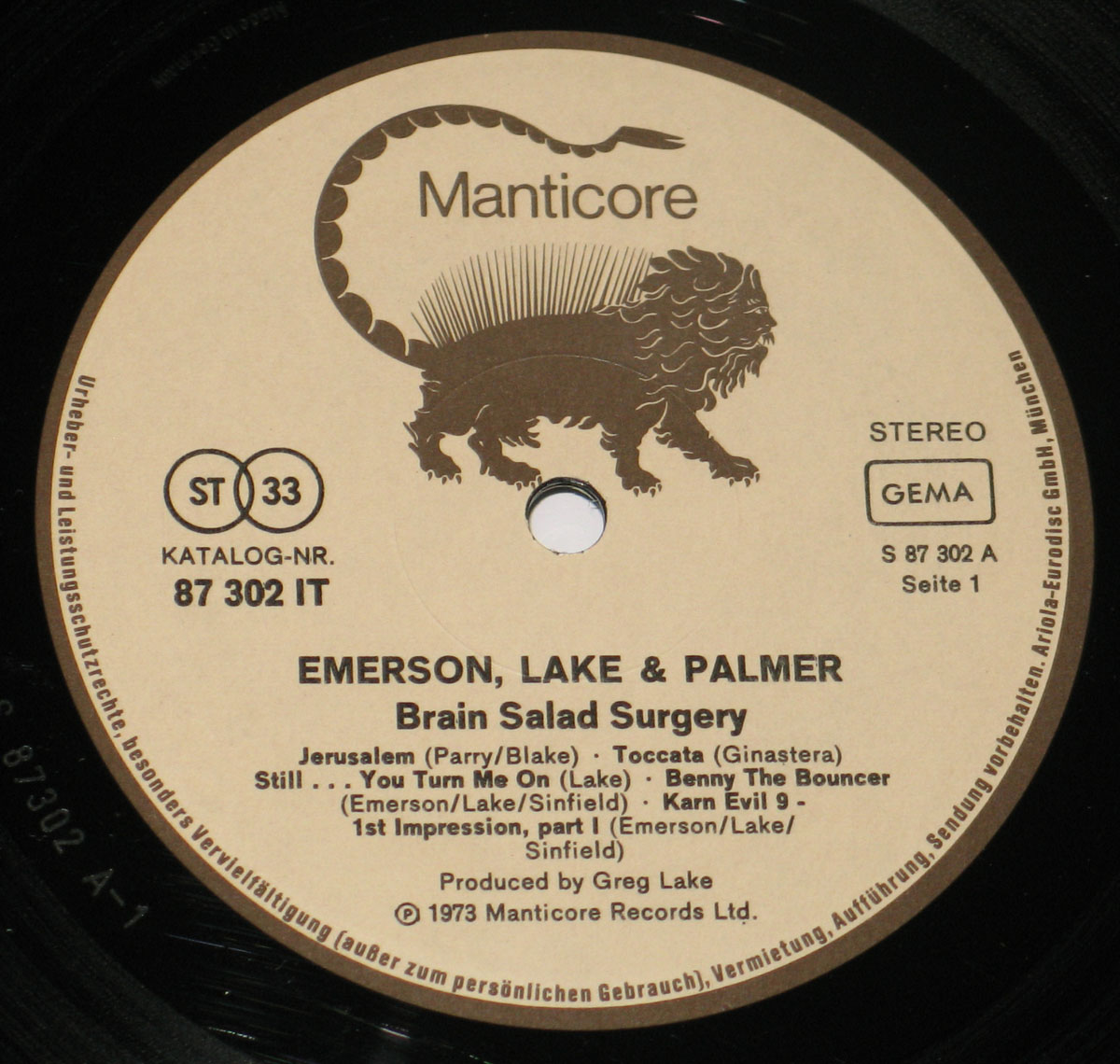 Note: The images on this page are photos of the actual album. Slight differences in color may exist due to the use of the camera's flash. Images can be zoomed in/out ( eg pinch with your fingers on a tablet or smartphone ).
---
---
---