---
TANK THIS MEANS WAR - MFN Music For Nations NWOBHM 12" VINYL LP ALBUM
"This Means War" is the third album by British heavy metal band Tank, released in 1983. On this album, the line-up expanded to a four-piece, with the addition of second guitarist Mick Tucker, former member of the NWOBHM band "White Spirit". Thanks to Tucker's songwriting contributions and to the sound expanded by an extra guitar, the band changed their music in comparison with their previous albums with longer, more melodic compositions, which helped differentiate Tank from Motörhead, the band they were often compared to.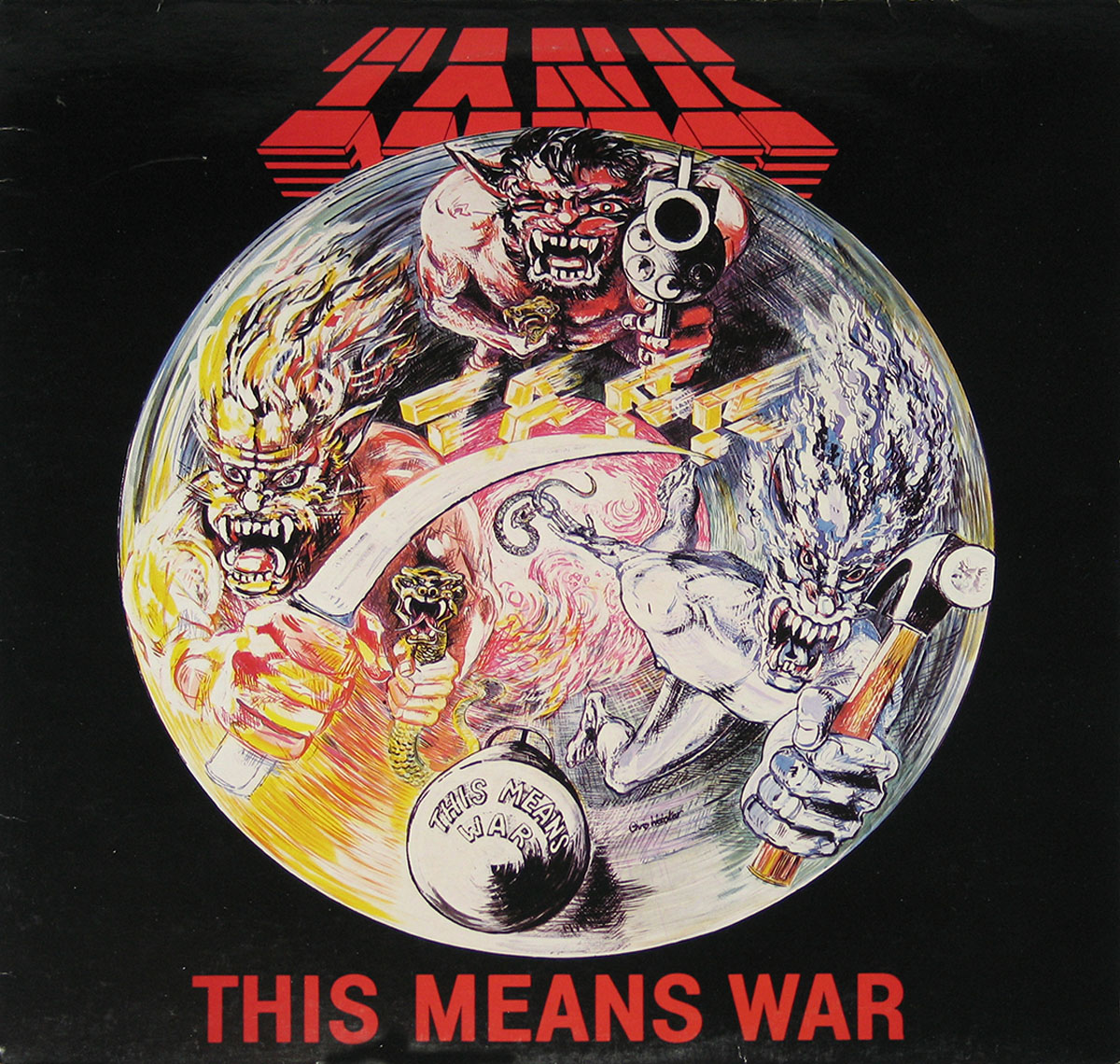 Music Genre:

NWOBHM British Heavy Metal

Album Production Information:

The album: "This Means War" was produced by: John Verity

Record Label Information:

Music for Nations MFN 3

Media Format:

12" Vinyl Full-Length Stereo Long-Play Gramophone Record
Album weight: 230 gram

Year and Country:

1983 Made in France
Track Listing of: "This Means War"
The Song/tracks on "This Means War" are
Side Two:

Laughin in the Face of Death

(If we go) We Go Down Fighting

I (Wont Ever, Let You Down)

Echoes of a Distant Battle
Album cover photos of : Tank This Means War
Photo of "This Means War" Album's Front Cover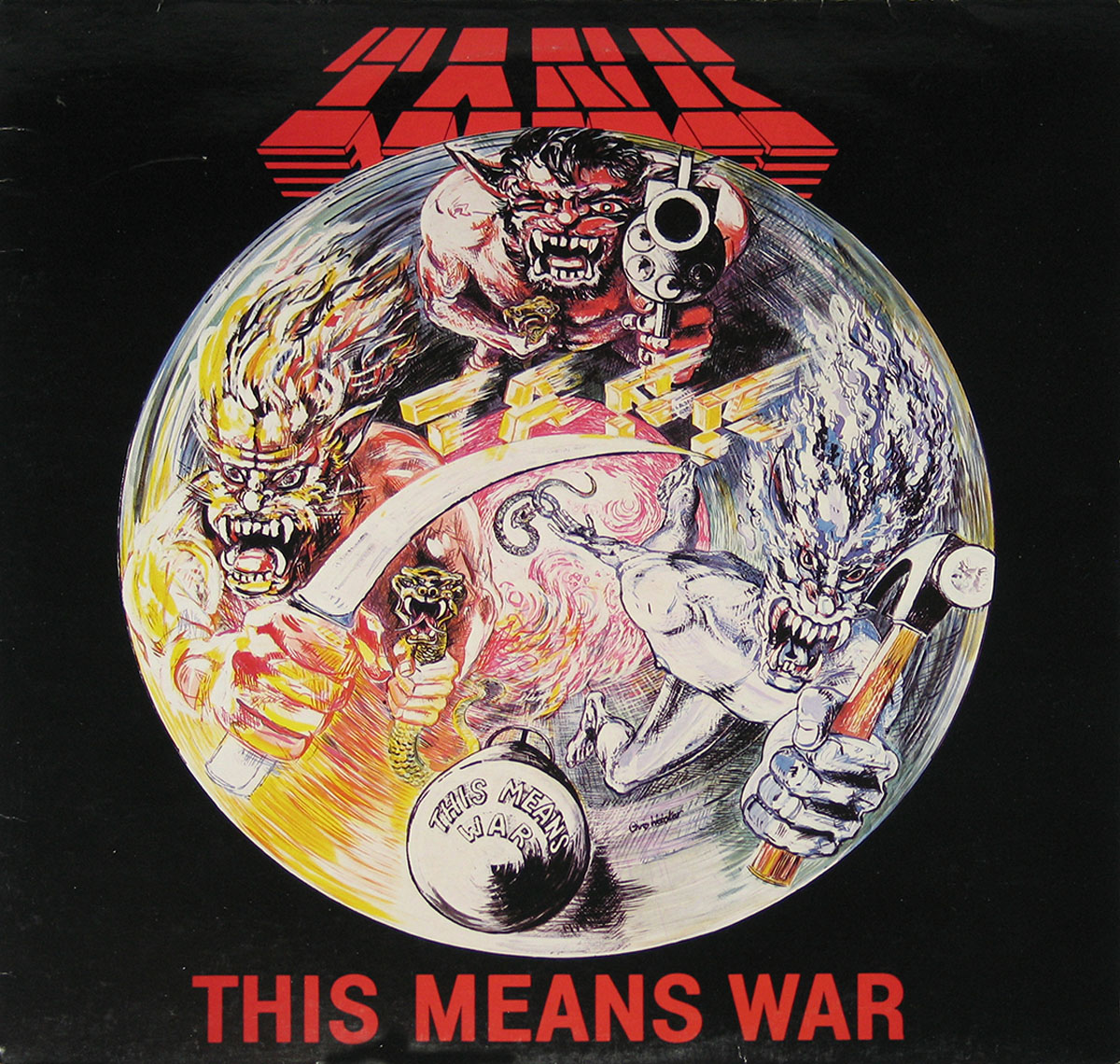 Photo of "This Means War" Album's Back Cover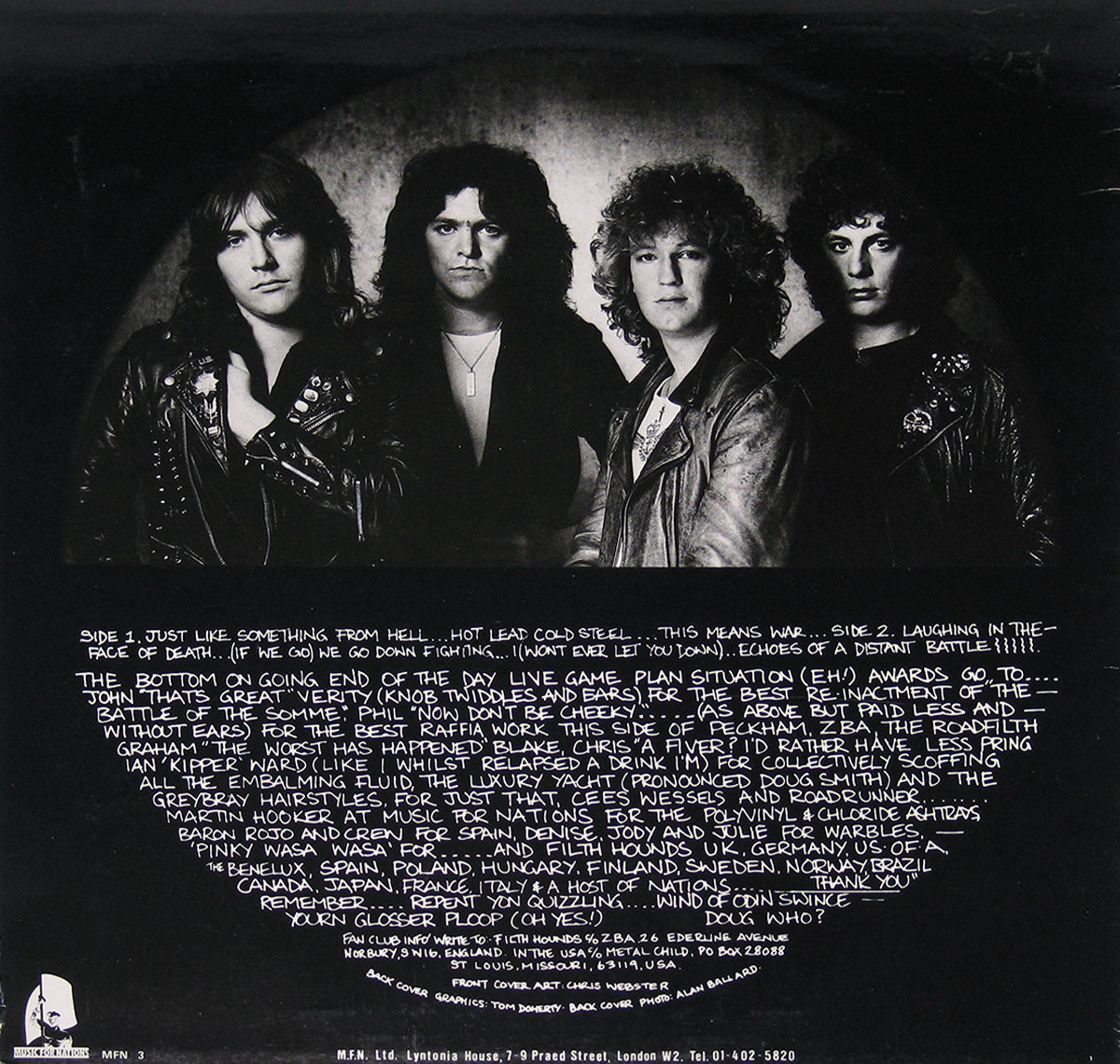 Close-up Photo of "This Means War" Record Label