---
ACCEPT - Hungry Years ( Digital Remix UK ) 12" VINYL LP ALBUM
This album "Hungry Years Digital Remix" is a compilation album with digital remixes of selected tracks from their 2nd, 3rd and 4th albums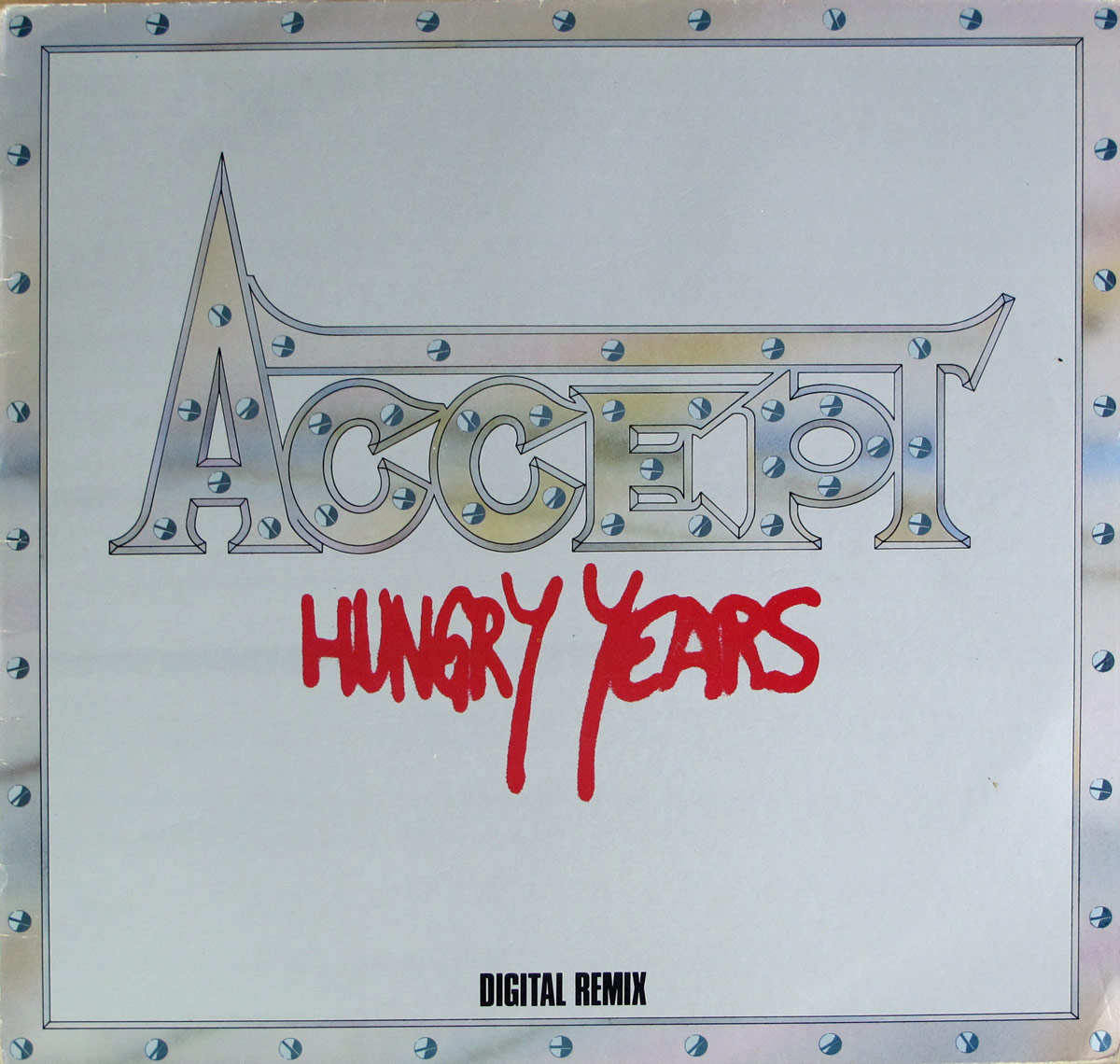 Essentials of: ACCEPT - Hungry Years ( Digital Remix UK )
Music Genre:
Heavy Metal ( Germany )
Label & Catalognr:
Metronome Music GmbH 831 077-1
Media Format:
Record Format: 12" Vinyl Stereo Gramophone Record
Total Album (Cover+Record) weight: 230 gram
Year & Country:
1987 Made in UK ( United Kingdom )
Production & Recording Information
Producers:
Accept - Producers
Ian Taylor - Producer
Ian Taylor is a music producer, sound and mixing engineer from the USA, during the 1980s he has been working with bands like: Accept, Ministry, Saxon and others.
Dirk Steffens - Producer
Dirk Steffens - From the late 1970s and onwards, Dirk Steffens was an active and noted Record Producer in the Germany area, and this is a list of artists and recordings he produced: Accept , Running Wild , Pink Cream 69, Sinner, Zed Yago.
Sound & Recording Engineers:
Ian Taylor - Digital Remix Engineer
Recording Location:
Recorded and mixed at Dierks Studio
Dieter Dierks Studios is a recording studio located in Stommeln, Germany. It was founded by Dieter Dierks, a German record producer and sound engineer, in the 1970s. The studio has been used by a variety of artists, including Scorpions, Accept , and Udo Lindenberg. It is known for its state-of-the-art equipment and for its rock and metal-oriented sound.
Album Cover Design & Artwork:
Manfred Schoedsack - Design
Photography:
Didi Zill - Photography
---
Tracklisting Side One:
Fast as a Shark

Burning
Son of a Bitch
Princes of the Dawn
Tracklisting Side Two:
I'm a Rebel

Breaker
Restless and Wild
The King
Midnight Highway
---
ACCEPT's Hungry Years High Resolution & Quality Photos
Front Cover Photo Of ACCEPT - Hungry Years ( Digital Remix UK )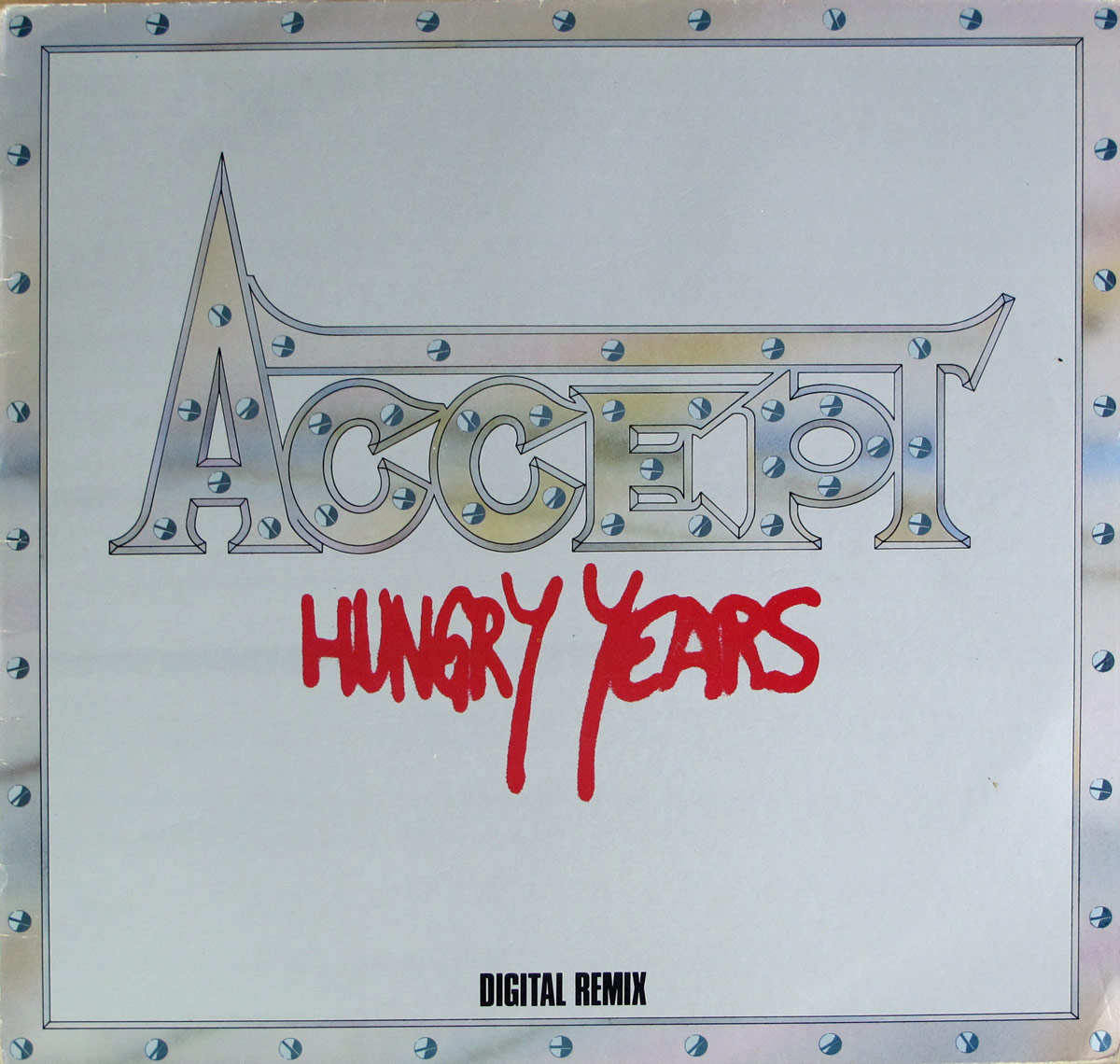 Photo Of The Back Cover ACCEPT - Hungry Years ( Digital Remix UK )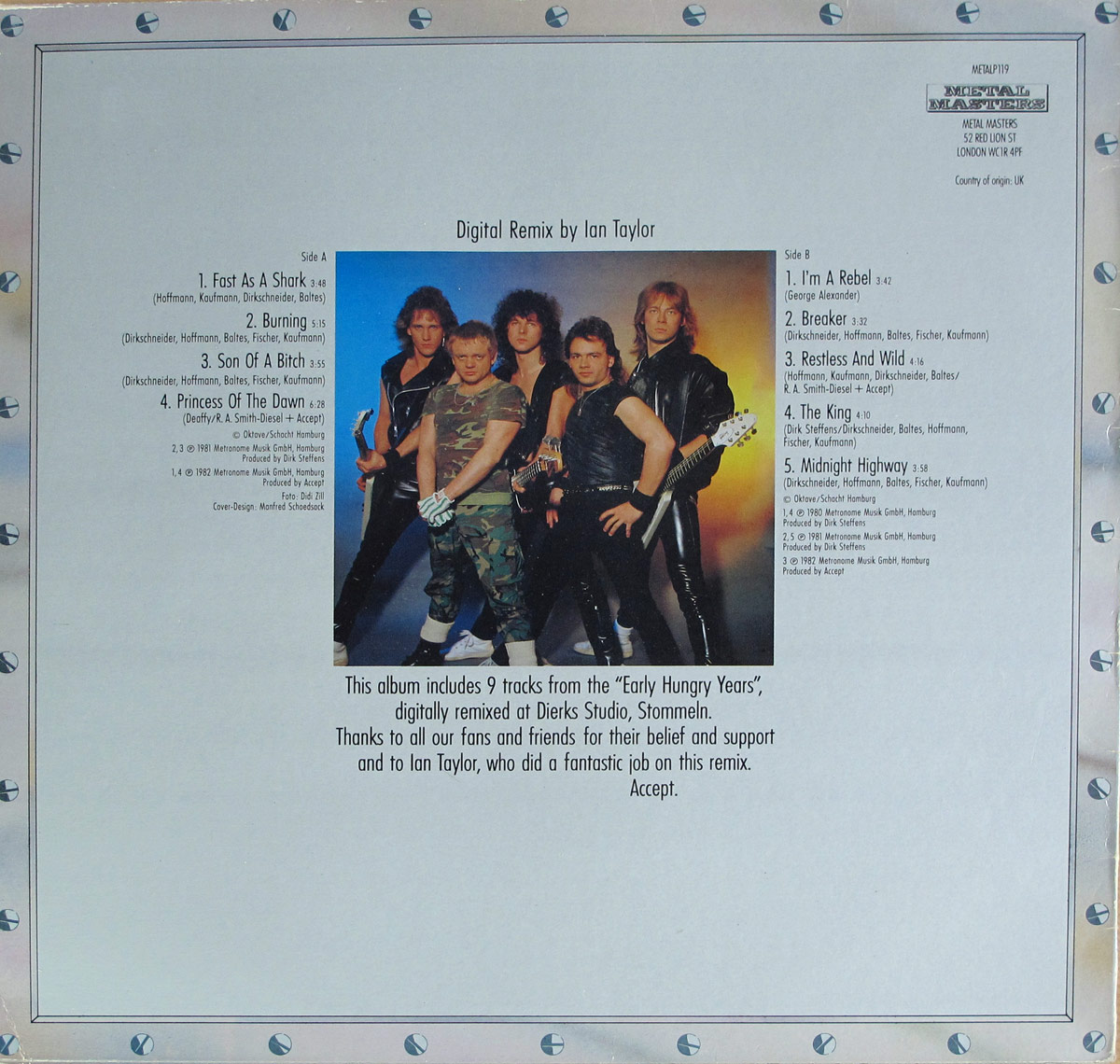 Close up of the record's label