---
RATT - Invasion Of Your Privacy NO GEMA LOGO 12" VINYL LP ALBUM
This is the German pressing of "Invasion of Your Privacy" by the American Rock and Metal band "Ratt".
ALBUM: The album front cover model is the Playboy-model: Marianne Gravatte. Notice the RATT-logo in the upper right cornet of the album front cover.
Matrix / Runout (Runout A, etched): STA 855681 B
Matrix / Runout (Runout B, etched): STA 855682 B
This web page has photos of album covers, inner sleeves, record labels together with production details, musicians and track-listing.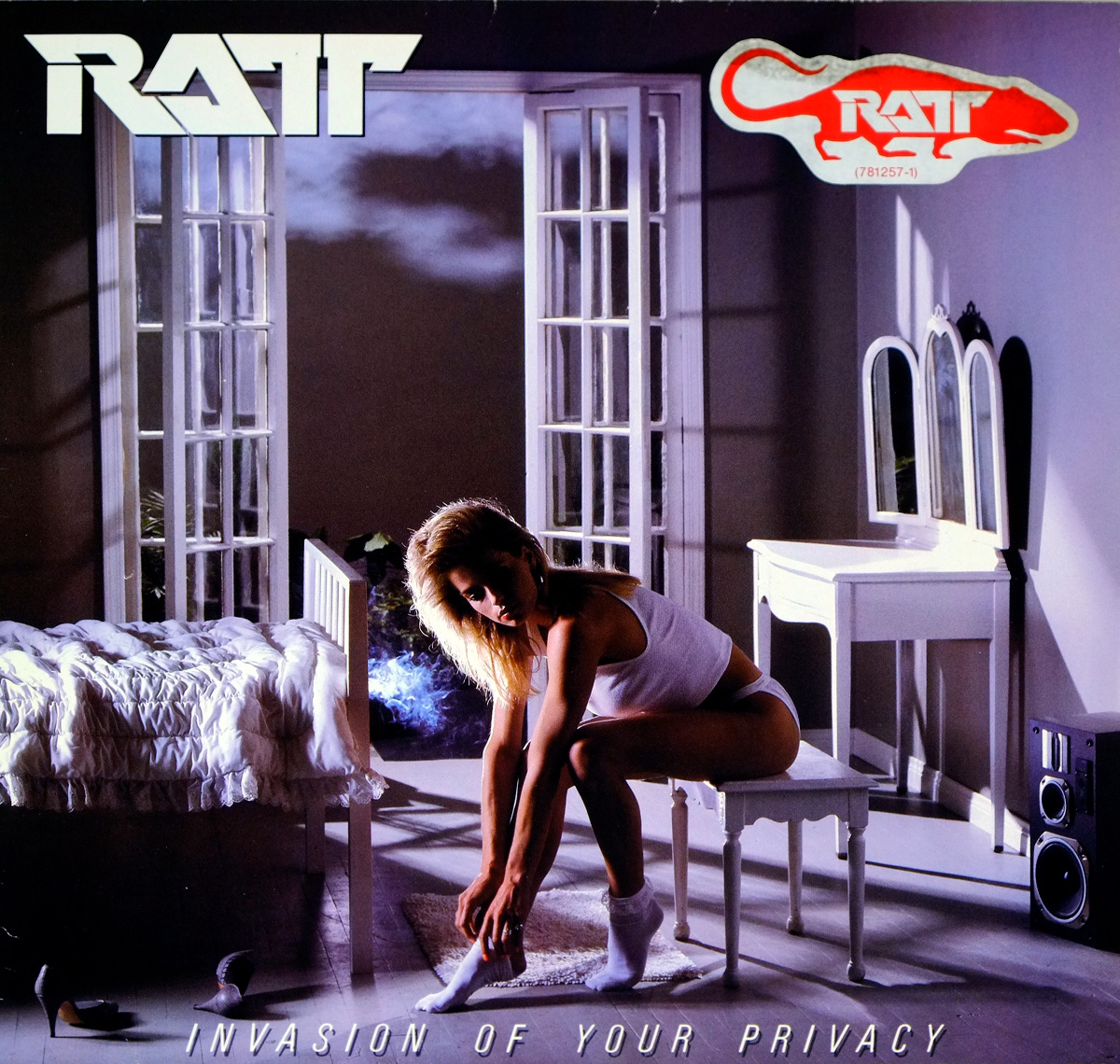 Essential Album Information For: RATT - Invasion Of Your Privacy NO GEMA LOGO
Music Genre:
Glam Metal, Hard Rock
Label & Catalognr:
Atlantic 781 257-1
Media Format:
Record Format: 12" Vinyl Stereo Gramophone Record
Total Album (Cover+Record) weight: 230 gram
Year & Country:
1985 Made in Germany by WEA GMBH
RATT - Invasion Of Your Privacy Production & Recording Information
Producers:
Beau Hill , a Berle Company Production
Sound & Recording Engineers:
Beau Hill - Sound Engineer
Jim Faraci - Sound Engineer
Stephen Benben - Sound Engineer
Ted Jensen - Mastering Engineer
---
Musicians on: RATT - Invasion Of Your Privacy
Band-members, Musicians:
Stephen Pearcy: Lead Vocals
Warren DeMartini: Guitar
Robbin Crosby: Guitar
Juan Croucier: Bass
Bobby Blotzer: Drums
Track-listing of: RATT - Invasion Of Your Privacy
Tracklisting:
You're In Love 3:12
Never Use Love 3:54
Lay It Down 3:23
Give It All 3:19
Closer To My Heart 4:30
Between The Eyes 3:54
What You Give Is What You Get 3:47
Got Me On The Line 3:04
You Should Know By Now 3:29
Dangerous But Worth The Risk 3:30
---
RATT - Invasion Of Your Privacy NO GEMA LOGO High Resolution & Quality Photos
Front Cover Photo Of RATT - Invasion Of Your Privacy NO GEMA LOGO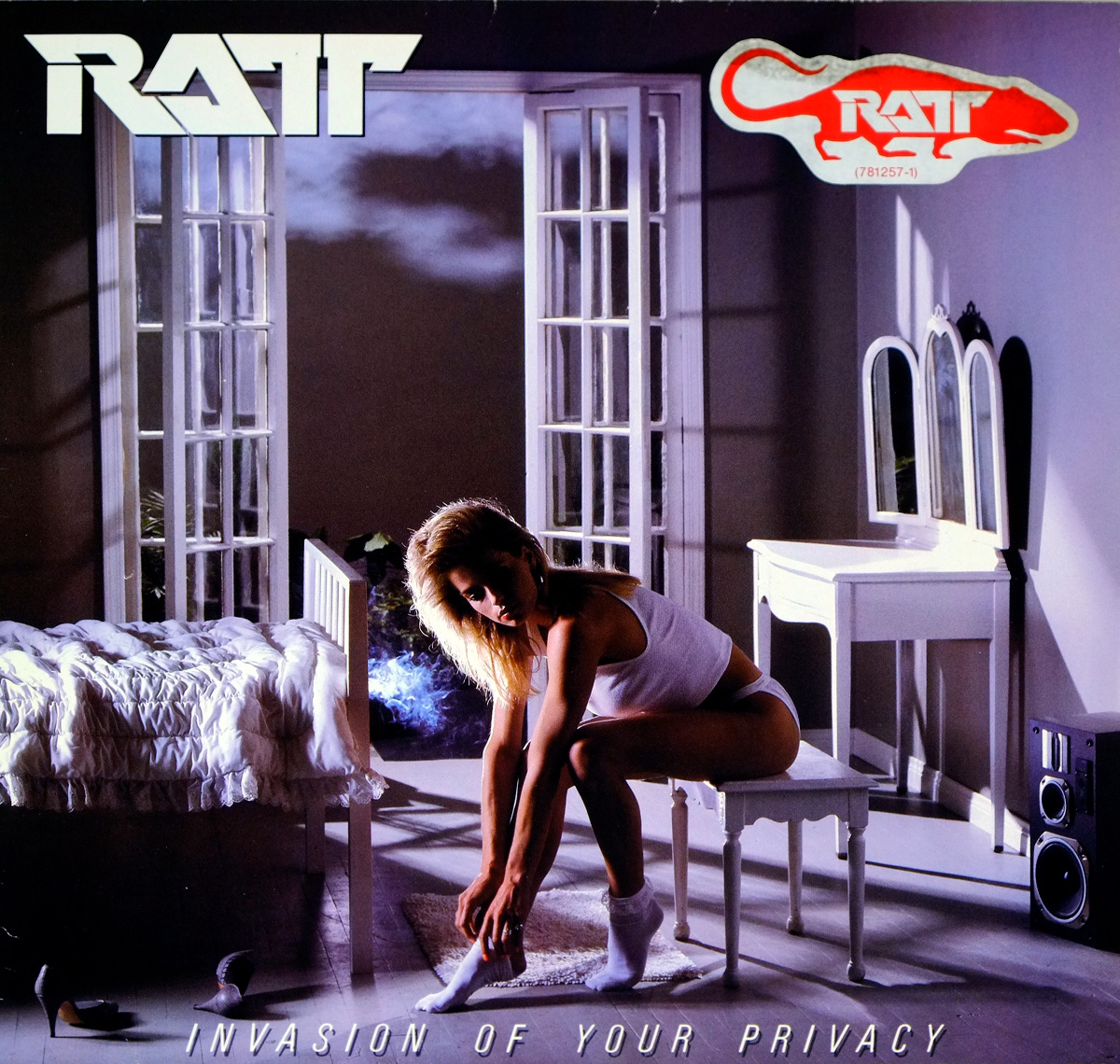 Note: The images on this page are photos of the actual album. Slight differences in color may exist due to the use of the camera's flash. Images can be zoomed in/out ( eg pinch with your fingers on a tablet or smartphone )
Photo Of The Back Cover RATT - Invasion Of Your Privacy NO GEMA LOGO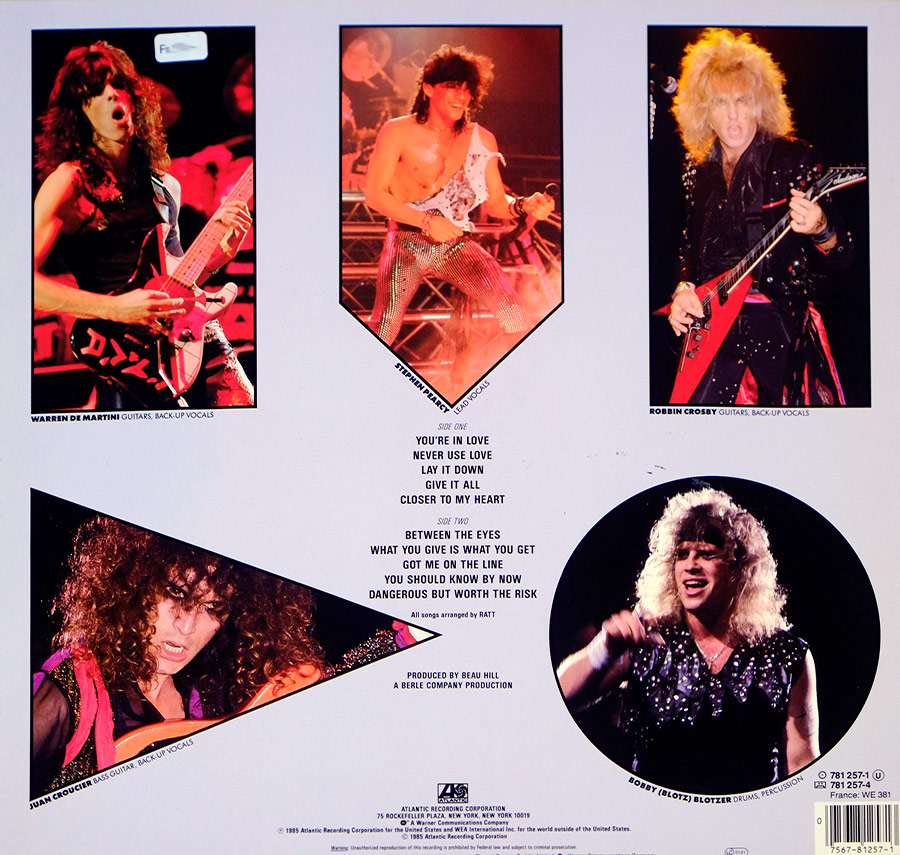 Photo One Of The Original Custom Inner Sleeve RATT - Invasion Of Your Privacy NO GEMA LOGO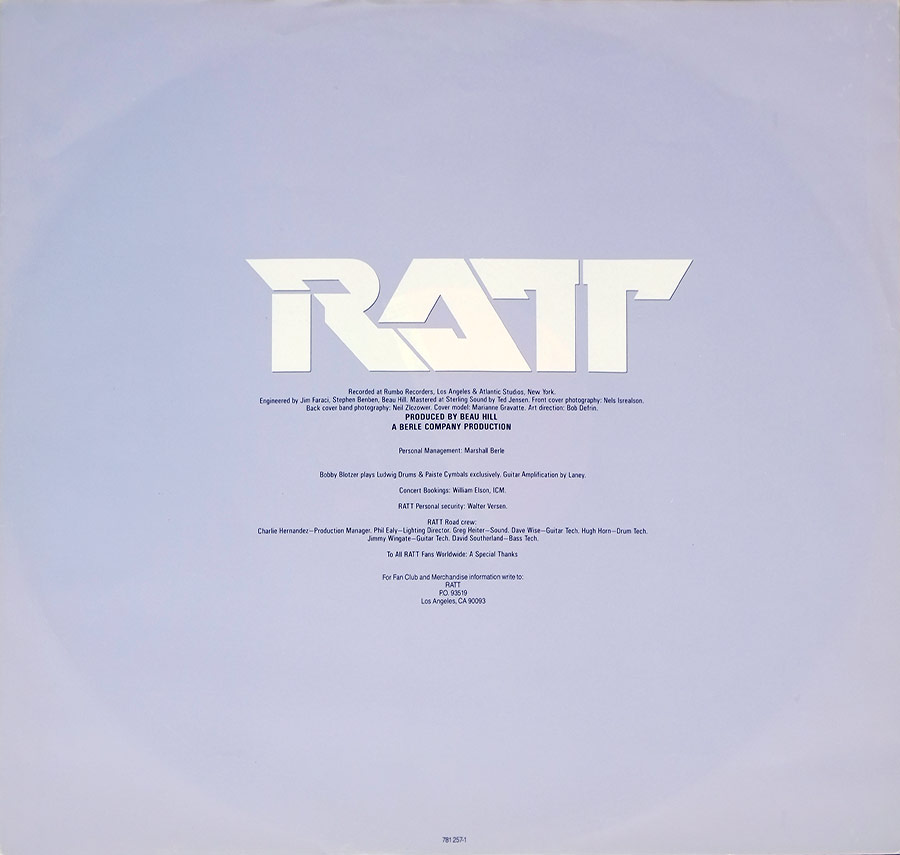 Close up of Side One RATT - Invasion Of Your Privacy NO GEMA LOGO record's label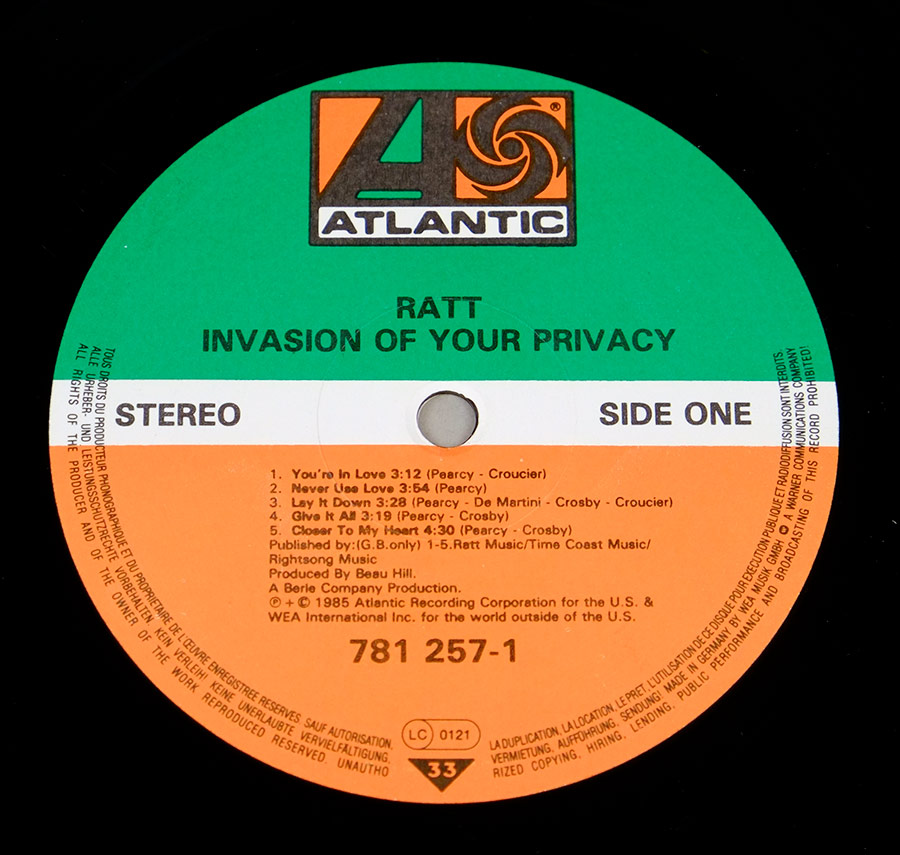 Green, White and Orange ATLANTIC 781 257-1 Record Label Details
---
---
---