---
Roy Buchanan Loading Zone original England 12" VINYL LP ALBUM
Description: This is the UK Release of "Loading Zones", the 1977 studio album released by the American Guitarist "Roy Buchanan", the most unknown guitarist.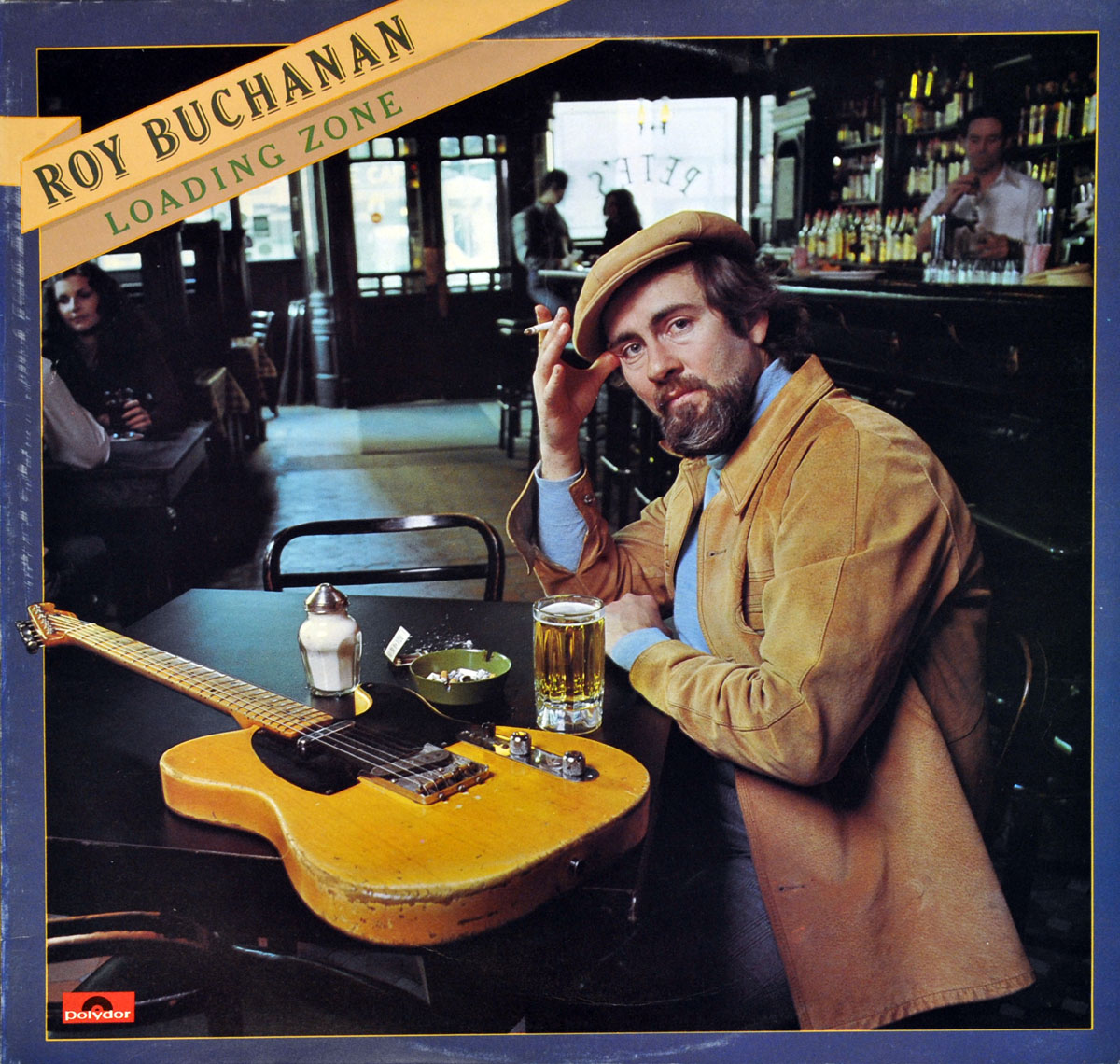 Album
Production information:
The album: "Loading Zone" was produced by: Stanley Clarke
Music Genre:
American Jazz Blues Rock Fusion
Record Company Label & Catalog-nr:
Polydor 2391-295
Record Format:
12" Vinyl LP Gramophone Record
Album weight: 230 gram
Year & Country
1977 Made in England
Album cover photos of : Roy Buchanan Loading Zone
Photo of "Loading Zone" Album's Front Cover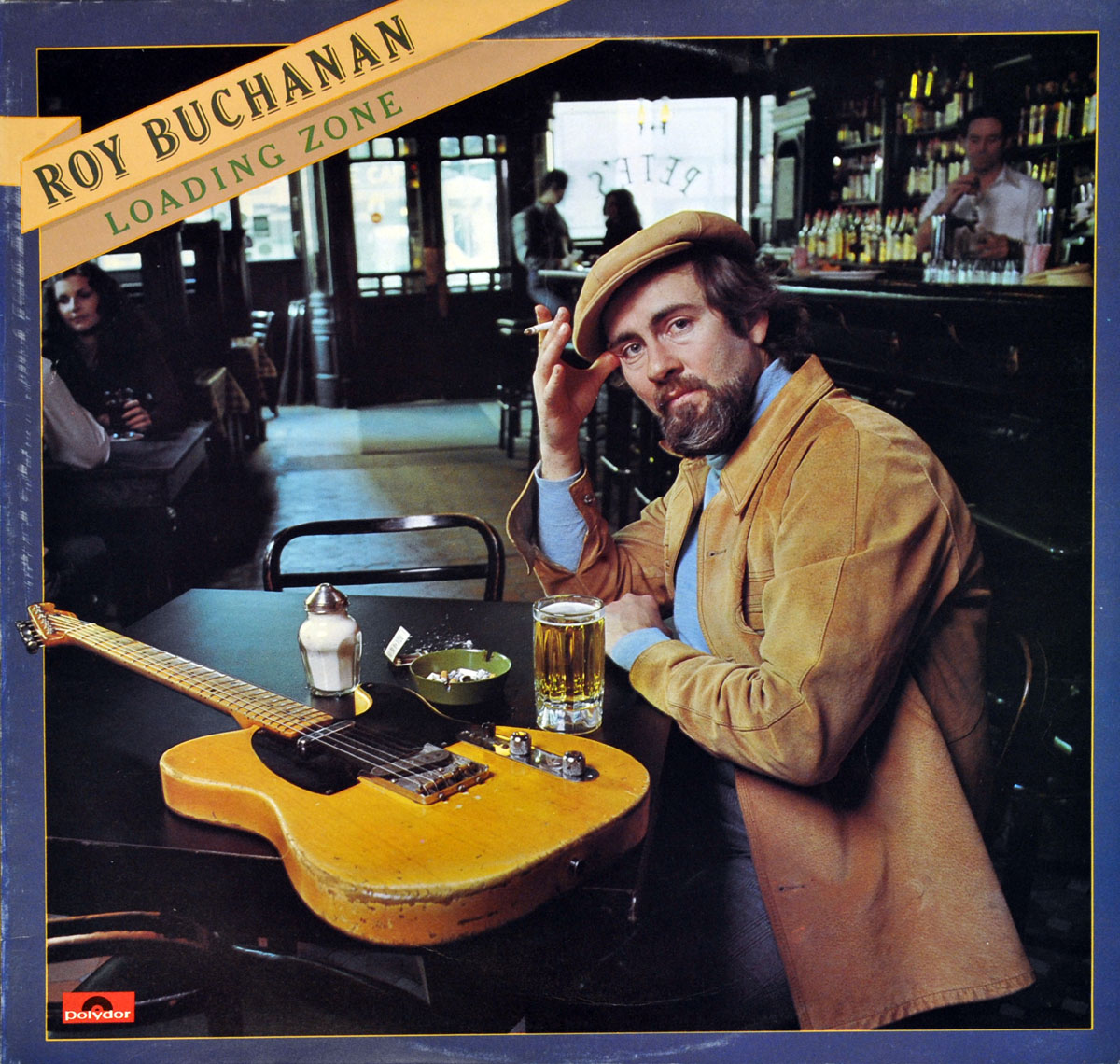 Photo of "Loading Zone" Album's Back Cover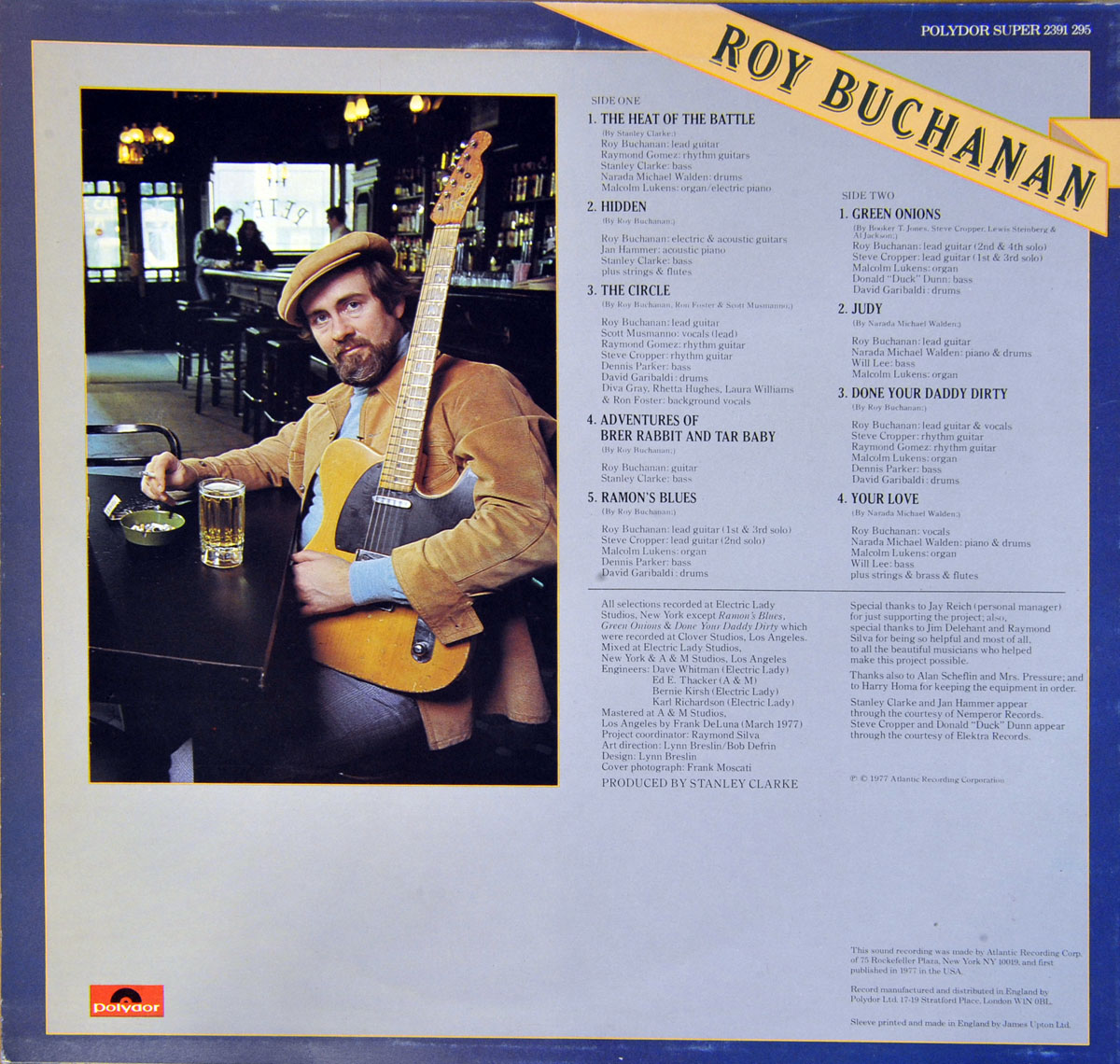 Close-up Photo of "Loading Zone" Record Label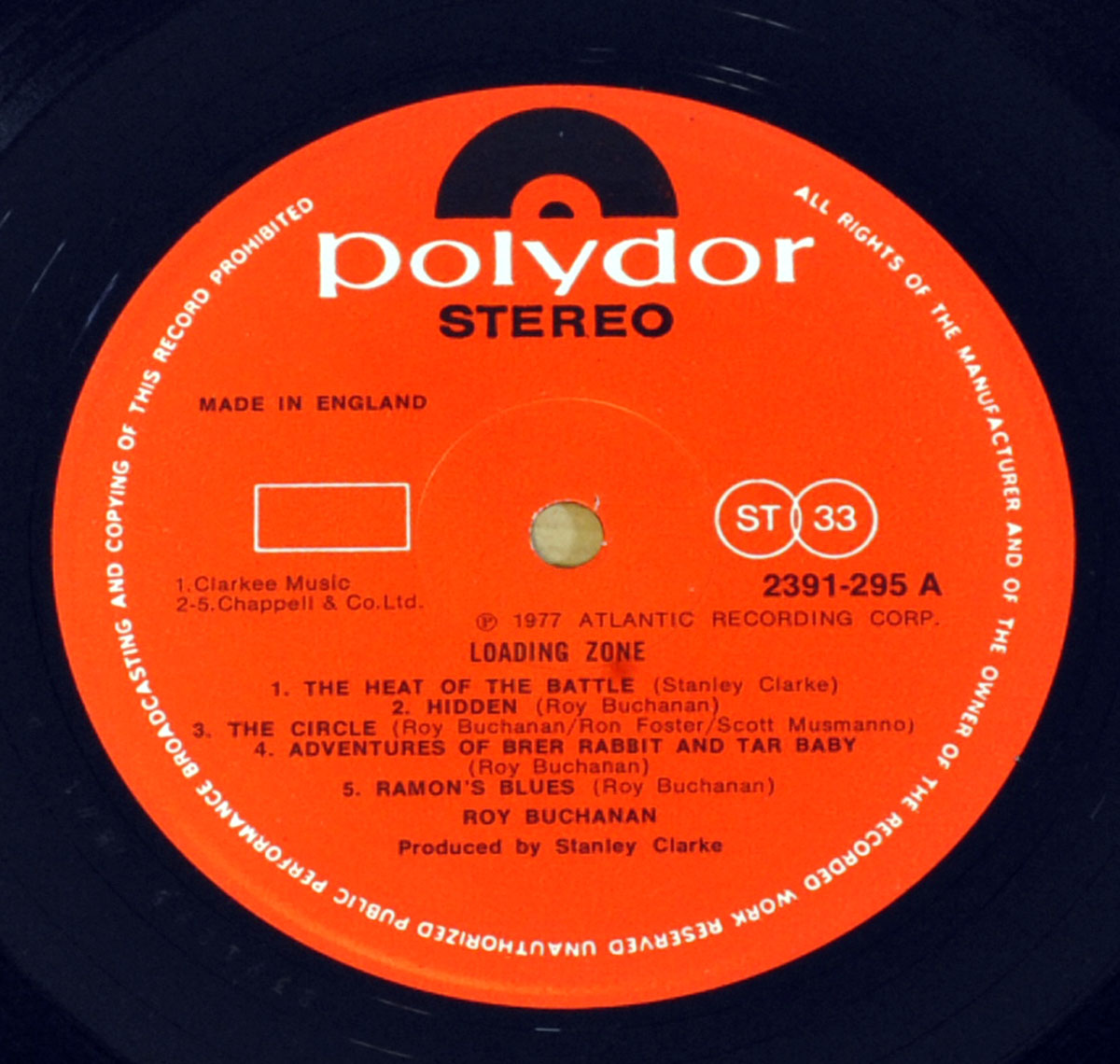 Note: The photos on this page are of the actual album. Slight differences in color may exist due to the use of the camera's flash. Images can be zoomed in/out ( eg pinch with your fingers on a tablet or smartphone ).
Band Members and Musicians on: Roy Buchanan Loading Zone
Raymond Gomez - rhythm guitars
Stanley Clarke - bass
Narada Michael Warden - drums
Malcolm Lukens - organ, piano
Jan Hammer - piano
Scott Musmanno - vocals
Steve Cropper - rhythm guitar
Dennis Parker - bass
David Garibaldi - drums
Donald "Duck" Dunn - bass
Will Lee - bass
Track Listing of: "Loading Zone"
The Song/tracks on "Loading Zone" are
Side One:

The Heat of the Battle
Hidden
The Circle
Adventures of Brer Rabbit and Tar Baby
Ramon's Blues
Side Two:

Green Onions
Judy
Done Your Daddy Dirty
Your Love
---
---
---