---
PATTI SMITH - Wave ( Netherlands ) 12" LP ALBUM VINYL
Wave is the fourth studio album by the Patti Smith Group, released 17 May 1979 on Arista Records. It was produced by famed artist/producer Todd Rundgren.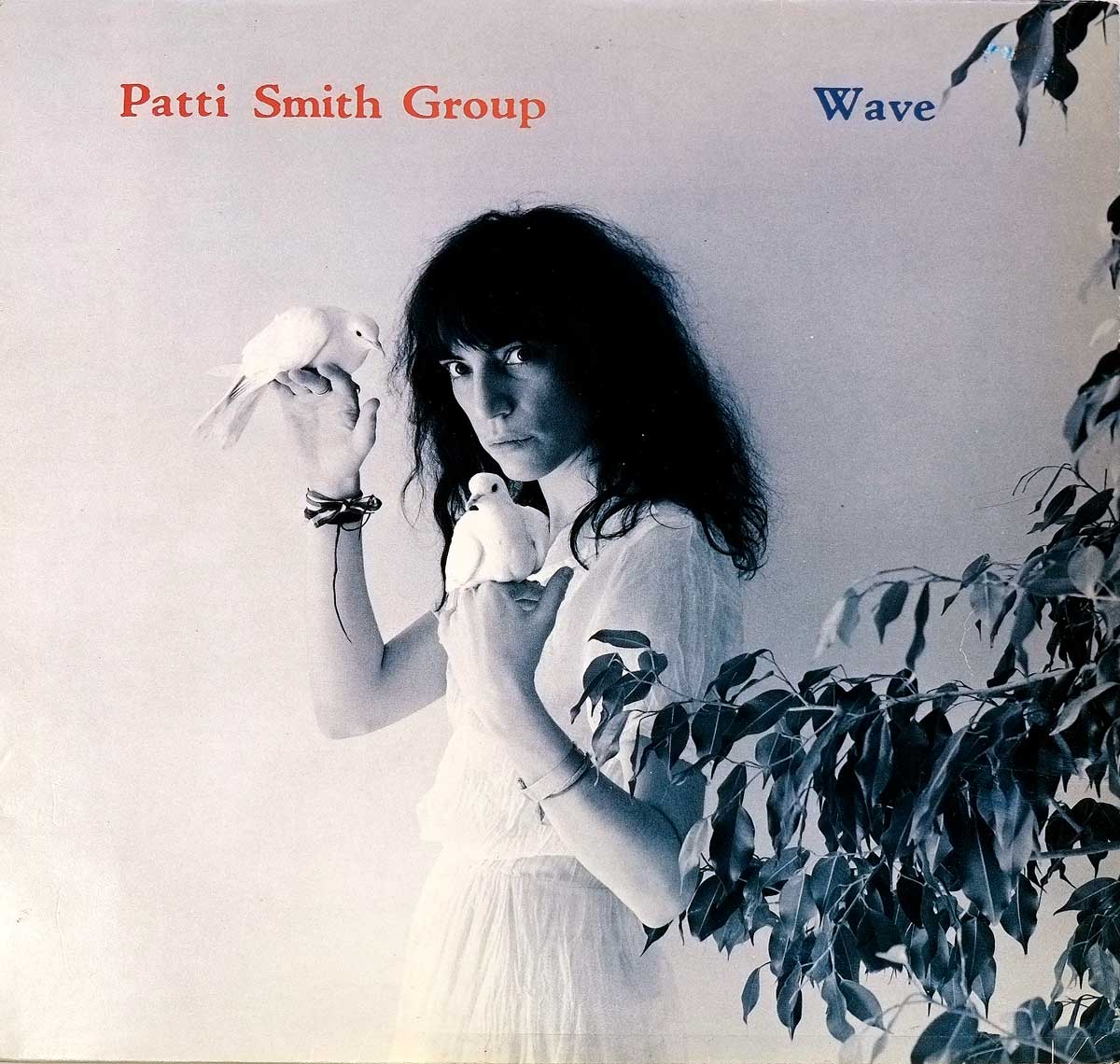 Music Genre:

Rock, Pop, New Wave

Album Production Information:

The album: "PATTI SMITH - Wave" was produced by: Todd Rundgren

Sound/Recording Engineer(s): George Carnell, Tom Edmonds

Album cover design: Maude Gilman

Album cover photography: Robert Mapplethorpe

Record Label Information:

Arista – 5C 062-62516

Media Format:

12" Vinyl Stereo Gramophone Record
Total Album (Cover+Record) weight: 230 gram

Year & Country:

1979 Netherlands
High Resolution and Quality Photos of Complete Album Covers "PATTI SMITH - Wave"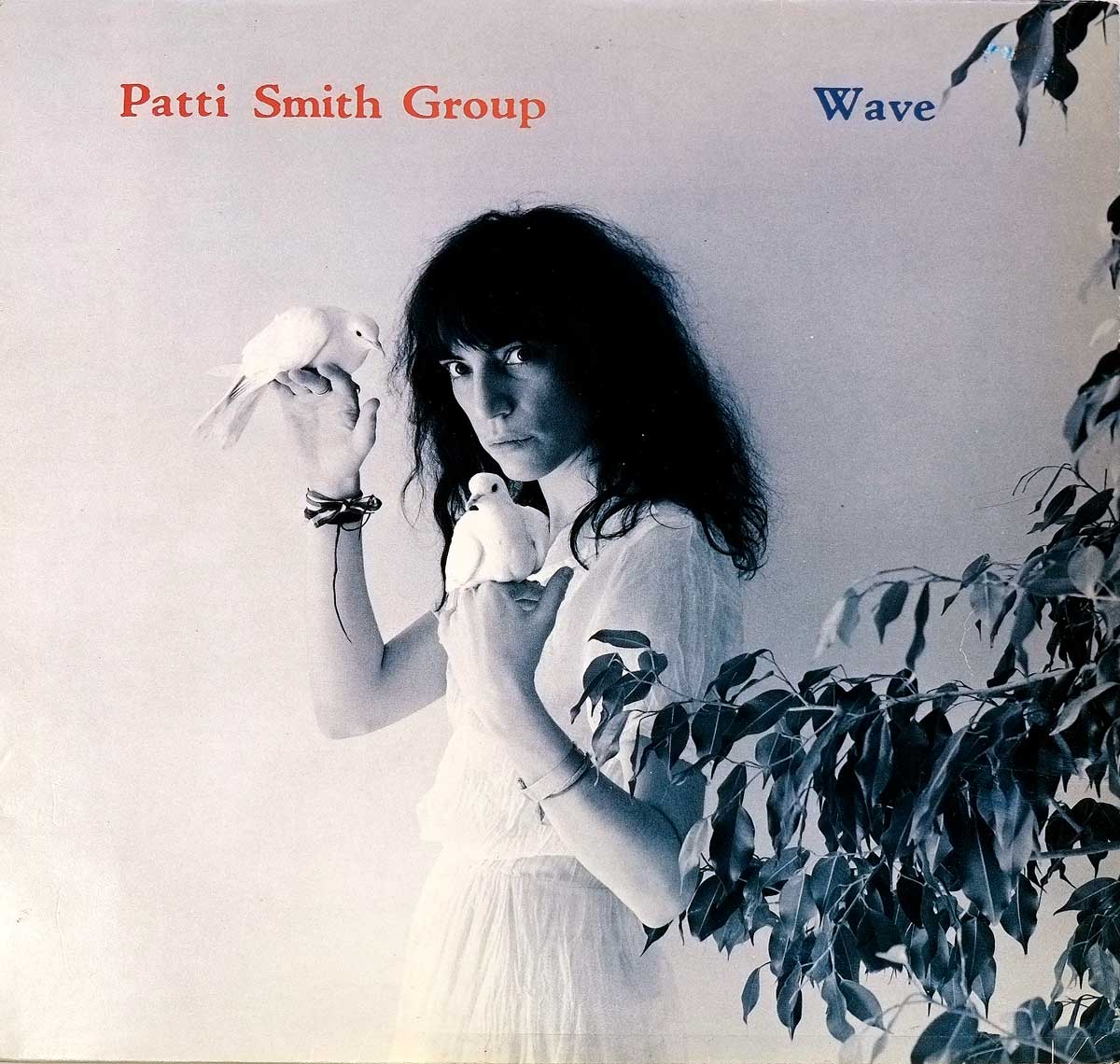 Patti Smith with her band-members on the Album Back Cover Photo of "PATTI SMITH - Wave"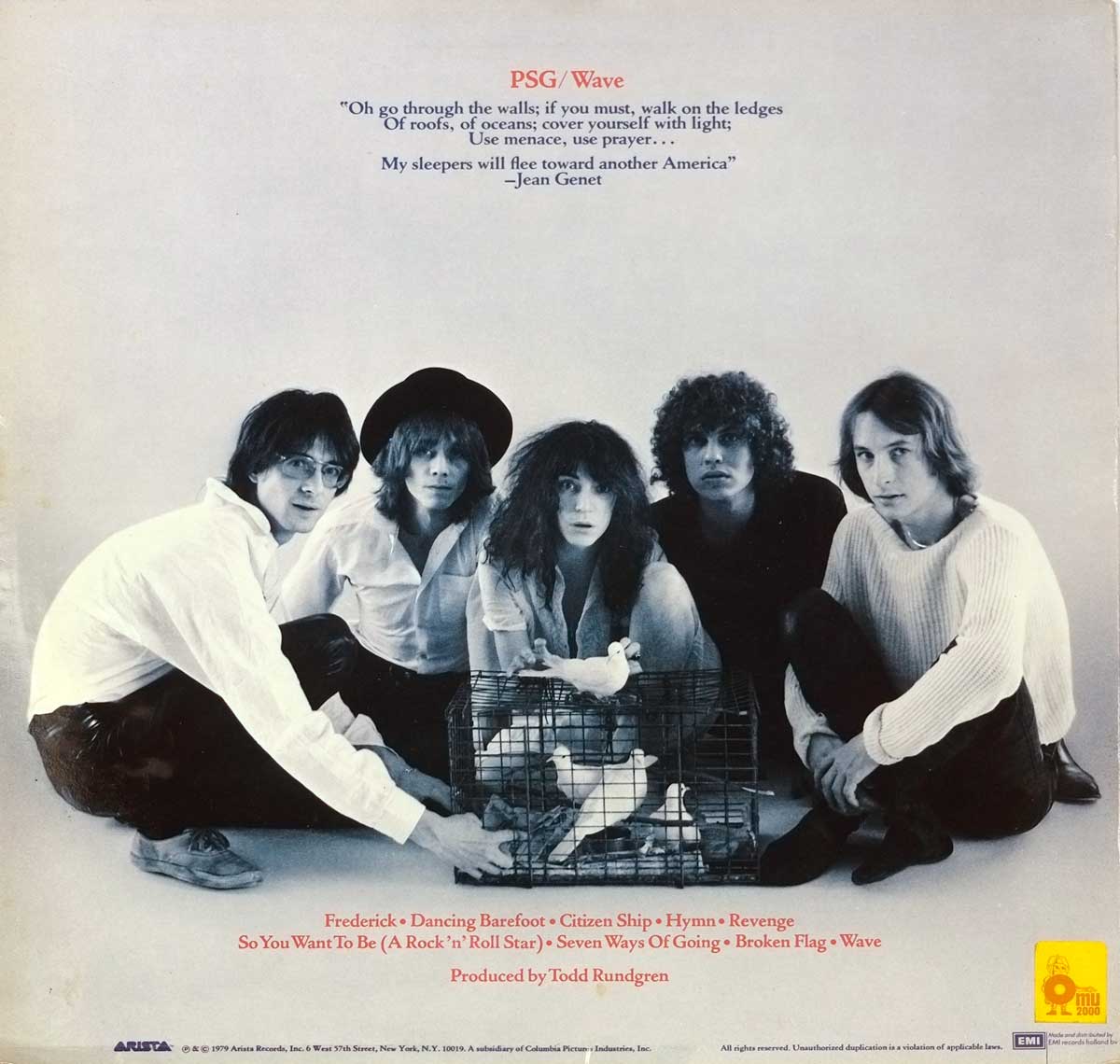 Close-up Photo of "PATTI SMITH - Wave" 12" LP ARISTA Record Label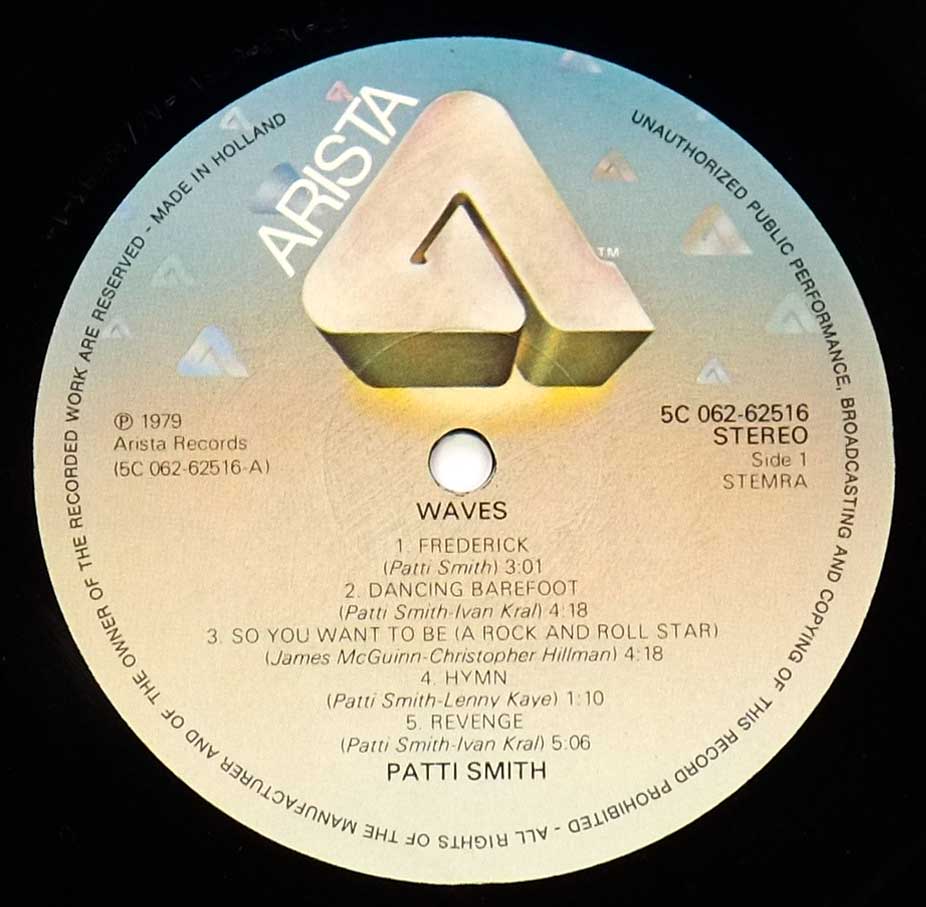 Note: The images on this page are photos of the actual album. Slight differences in color may exist due to the use of the camera's flash.
Personnel/Band Members and Musicians on: PATTI SMITH - Wave
Band-members, Musicians and Performers
Patti Smith - vocals
Lenny Kaye
Ivan Kral
Jay Dee Daugherty (Tom Verlaine Band)
Richard Sohl
Complete Track-listing of the album "PATTI SMITH - Wave"
The detailed tracklist of this record "PATTI SMITH - Wave" is:
Track-listing:
Frederick
Dancing Barefoot
Citizen Ship
Hymn
Revenge
So You Want to be a Rock 'n' Roll Star
Seven Ways of Going
Broken Flag
Wave
---