---
Jim Steinman Bad for Good Todd Rundgren 12" VINYL LP ALBUM
The song "Left in the Dark" was later recorded by Barbra Streisand on her album Emotion (Steinman produced the track) and released as single EP.
This album includes the original custom inner sleeve with album details, complete lyrics of all songs by Jim Steinman.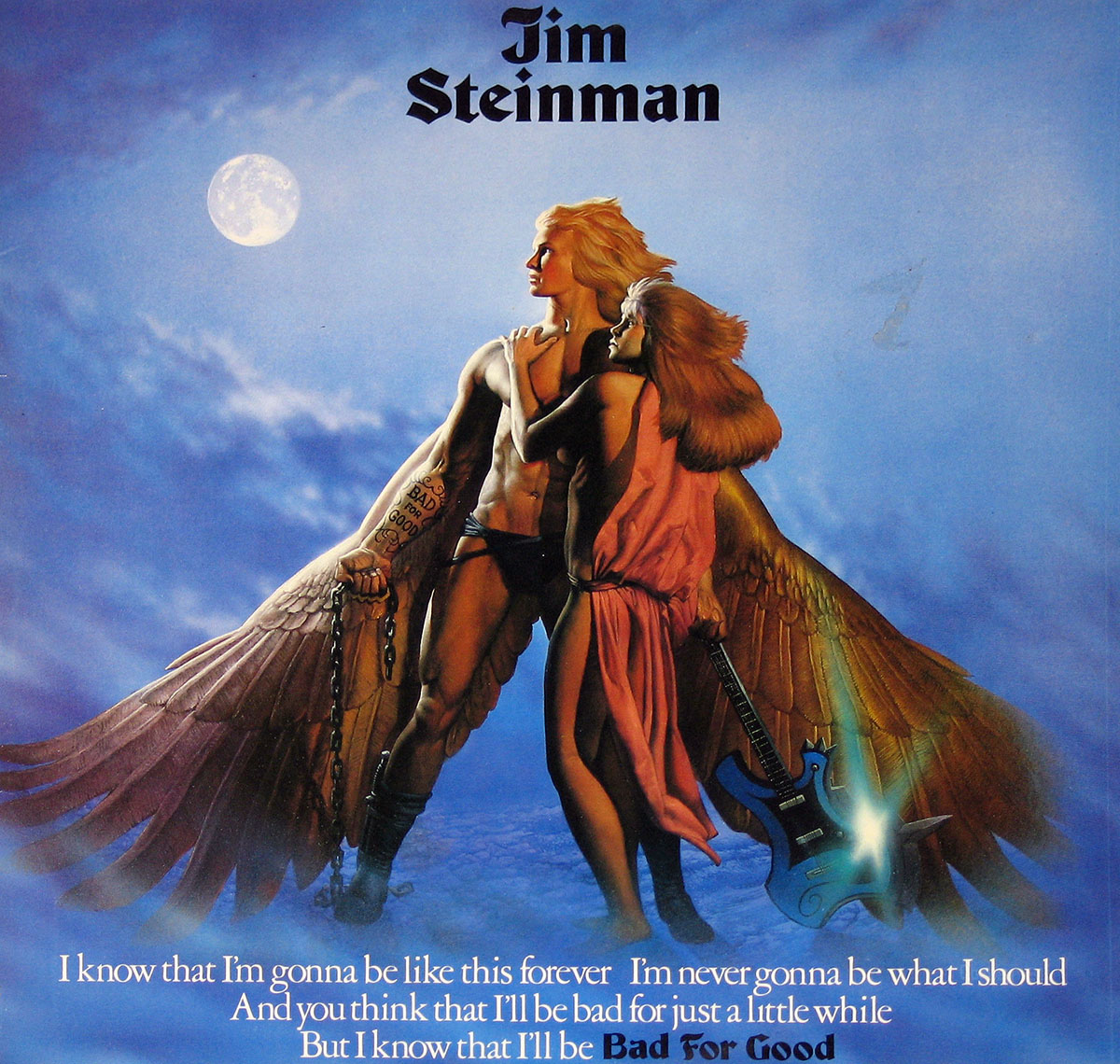 Music Genre:

American Rock Music

Album Production Information:

Produced by Todd Rundgren, Jim Steinman, John Jansen
Arrangements: Jim Steinman, Roy Bittan, Todd Rundgren.

Label Information:

Cleveland International EPIC EPC 84361

Media Format:

12" LP 140 grams vinyl

Year & Country:

1981 Made in Holland
Band Members and Musicians on: Jim Steinman Bad for Good
Band-members, Musicians and Performers
Jim Steinman
Todd Rundgren
Roy Bittan
Max Weinberg
Joe Stefko
Kasim Sultan
Steve Buckner
Rory Dodd
Karla DeVito
Roger Powell
Davey Johnstone
Jimmy Maden
Track Listing of: Jim Steinman Bad for Good
Side One:
Bad for Good
Lost Boys and Golden Girls
Love and Death and an American Guitar
Stark Raving Love
Side Two:
Out of the Frying Pan (and into the fire)
Surt's Up
Dance in my Pants
Left in the Dark
Album cover photos of : Jim Steinman Bad for Good
Photo of Front Cover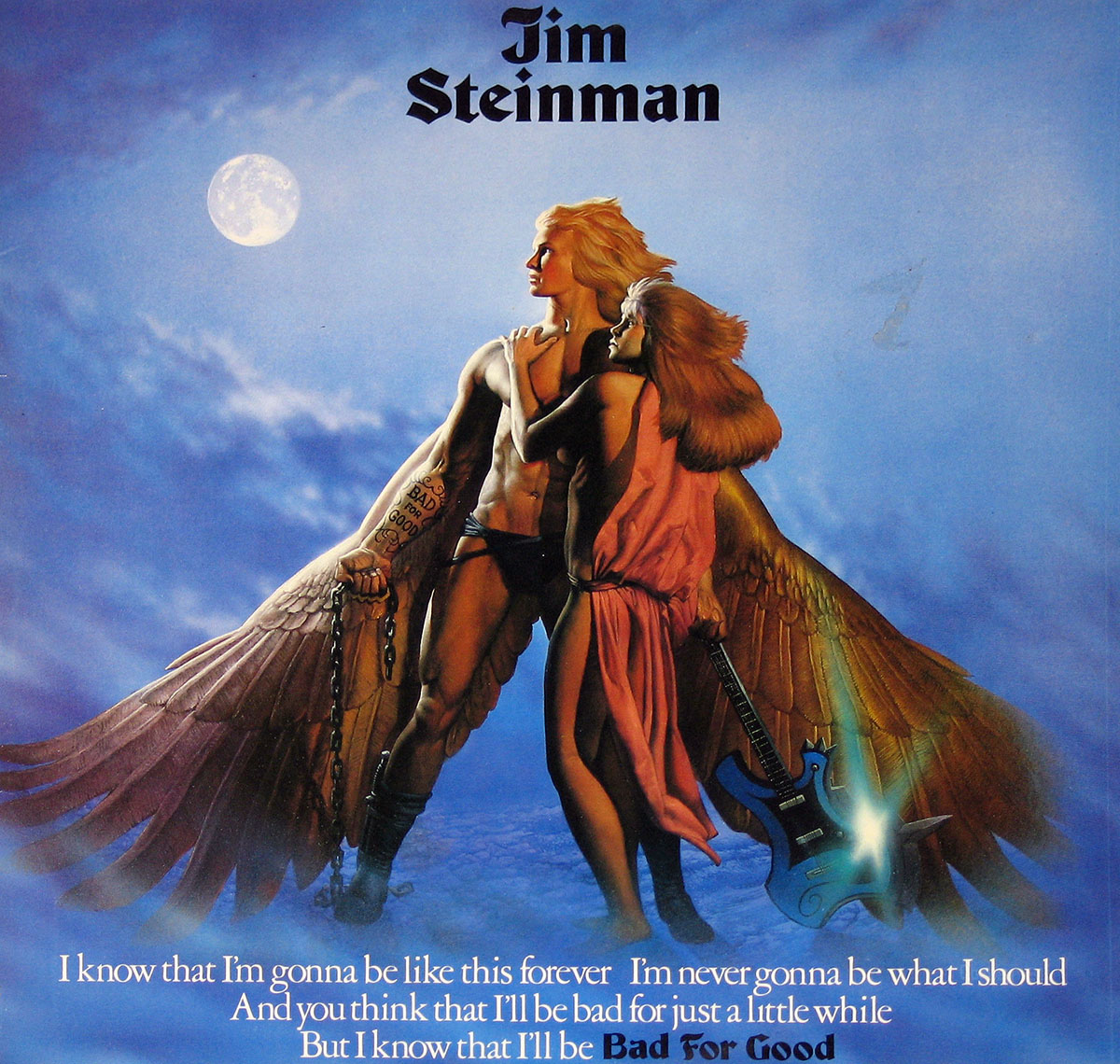 Photo of Album's Back Cover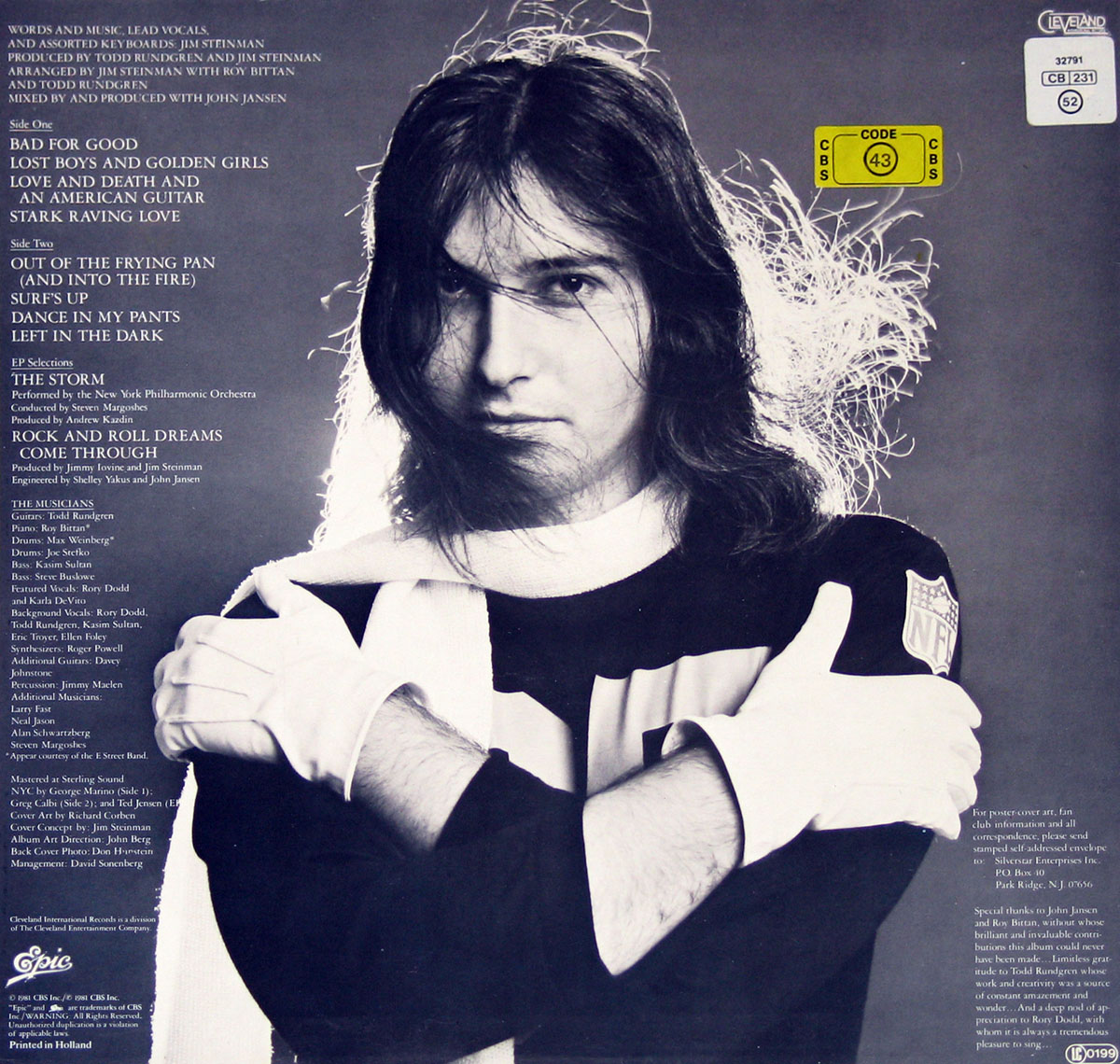 Photo of Record Label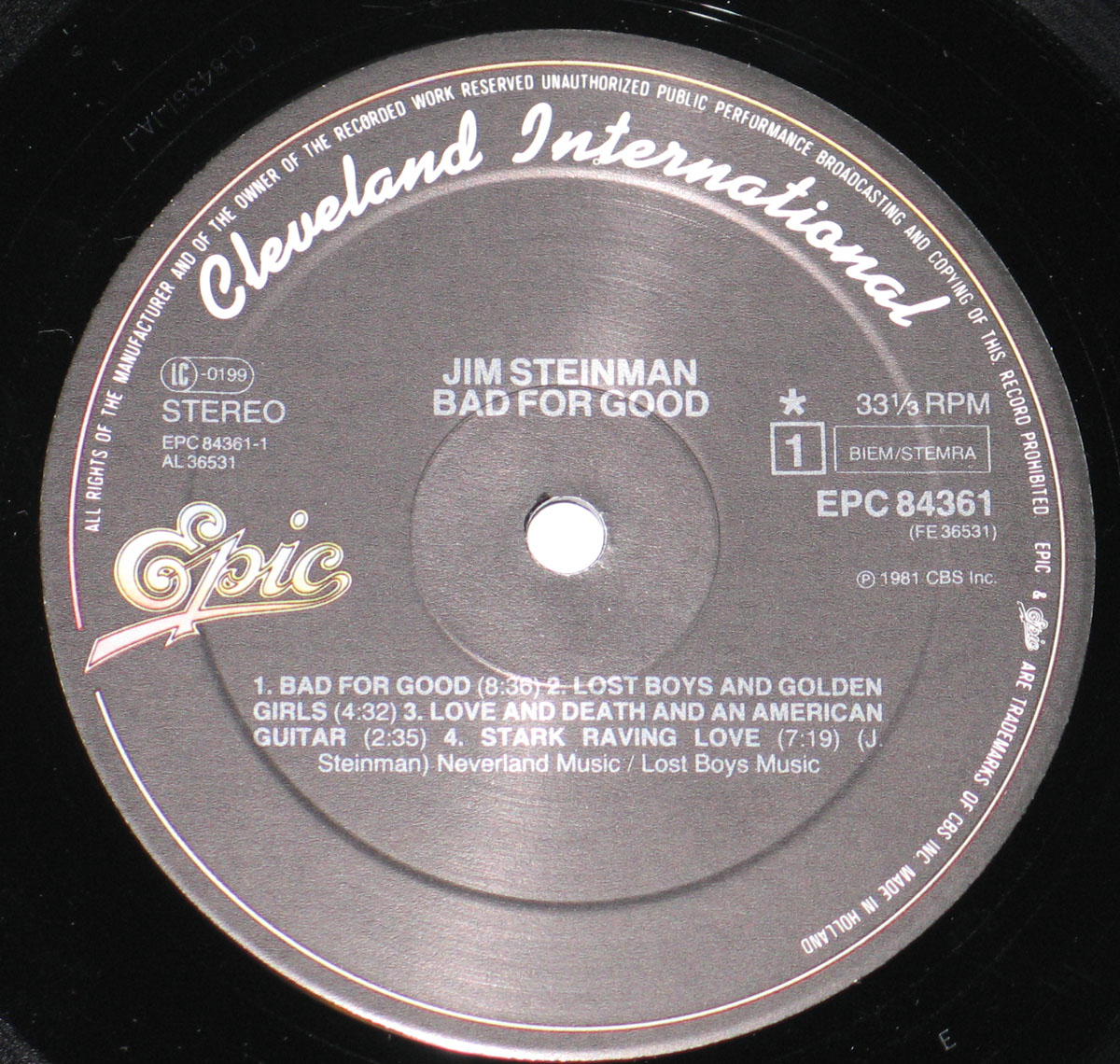 Note: The images on this page are photos of the actual album. Slight differences in color may exist due to the use of the camera's flash. Images can be zoomed in/out ( eg pinch with your fingers on a tablet or smartphone ).
---