---
FLEETWOOD MAC - Tusk - France 2LP 12" VINYL
This this the French release of the album "Tusk 2LP" is the 12th album by the British/American rock band Fleetwood Mac. Released in 1979, it is considered experimental, primarily due to Lindsey Buckingham's sparser songwriting arrangements and the influence of punk rock and New Wave on his production techniques.
This web page has photos of album covers, inner sleeves, record labels together with production details, musicians and track-listing.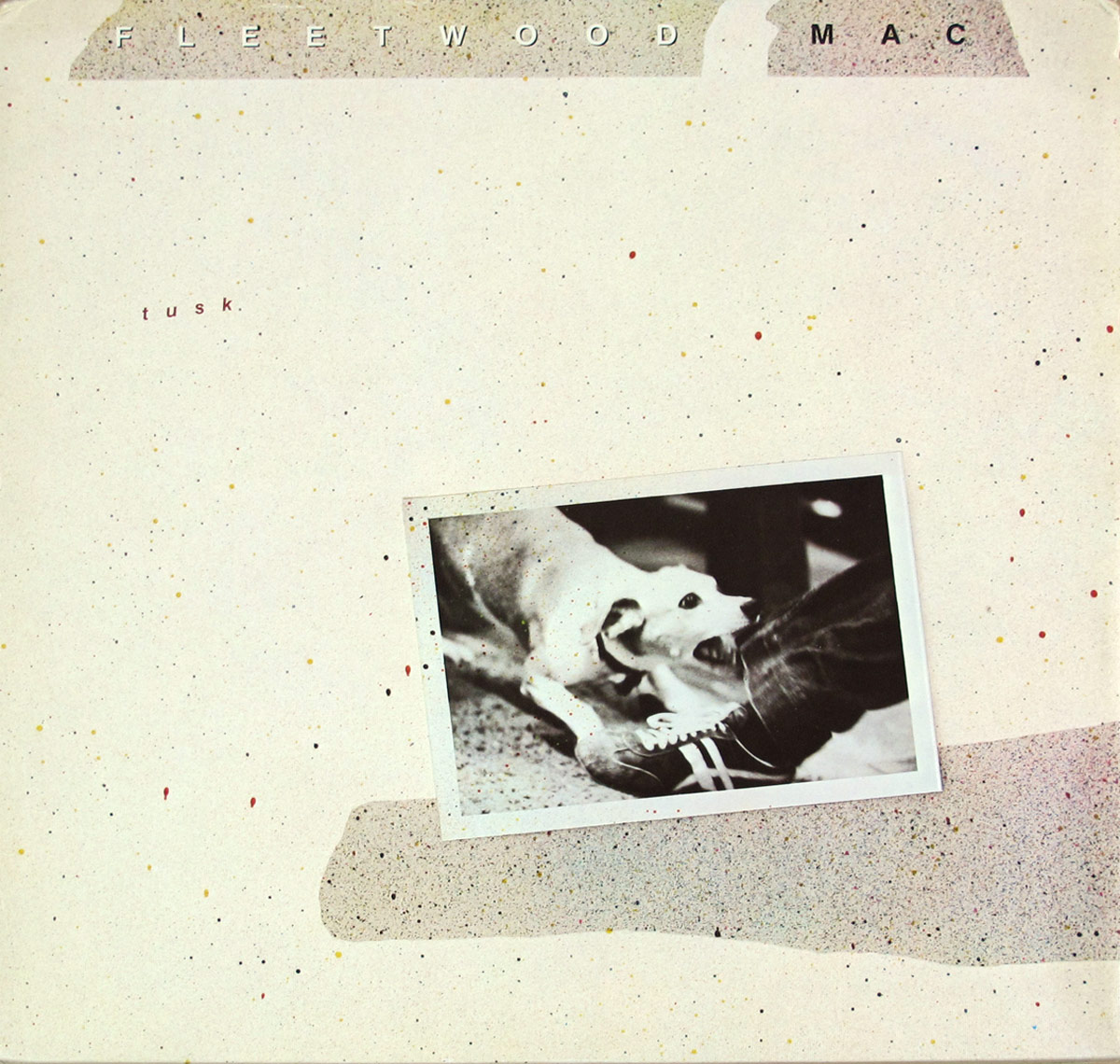 Music Genre:
70s Rock, Pop
Album Production Information:

The album: "FLEETWOOD MAC - Tusk 2LP" was produced by: Fleetwood Mac Ken Caillat, Richard Dashut

Sound/Recording Engineer(s): Ken Caillat, Richard Dashut, Hernan Rojas, Ken Perry

This album was recorded at: Village Recorder

Album cover design: Vigon Nahas Vigon

Album cover photography: Peter Beard, Jayme Odgers, Normann Seef

Label Information:
W&B Records WB 66 088 2HS-1-3350
Media Format:
DLP 12" Vinyl Stereo Gramophone Record
Total Album (Cover+Record) weight: 520 gram
Year & Country:
1979 Made in France
Personnel/Band Members and Musicians on: FLEETWOOD MAC - Tusk 2LP
Band-members, Musicians and Performers
Stevie Nicks - vocals, keyboards on Sara
Lindsey Buckingham - guitar, piano, bass, drums, harmonica, vocals
Christine McVie - keyboards, vocals
John McVie - bass
Mick Fleetwood - percussion, drums
Complete Track-listing of the album "FLEETWOOD MAC - Tusk 2LP"
The Song/tracks on "Fleetwood Mac Tusk" are
Over and Over (McVie) 4:36
The Ledge (Buckingham) 2:02
Think About Me (McVie) 2:44
Save Me a Place (Buckingham) 2:40
Sara (Nicks) 6:26
What Makes You Think You're the One (Buckingham) 3:32
Storms (Nicks) 5:29
That's All for Everyone (Buckingham) 3:04
Not That Funny (Buckingham) 3:13
Sisters of the Moon (Nicks) 4:45
Angel (Nicks) 4:53
That's Enough for Me (Buckingham) 1:48
Brown Eyes (McVie) 4:30
Never Make Me Cry (McVie) 2:14
I Know I'm Not Wrong (Buckingham) 3:02
Honey Hi (McVie) 2:43
Beautiful Child (Nicks) 5:23
Walk a Thin Line (Buckingham) 3:48
Tusk (Buckingham) 3:36
Never Forget (McVie) 3:44
High Resolution & Quality Photos
Front Cover Photo Of FLEETWOOD MAC - Tusk 2LP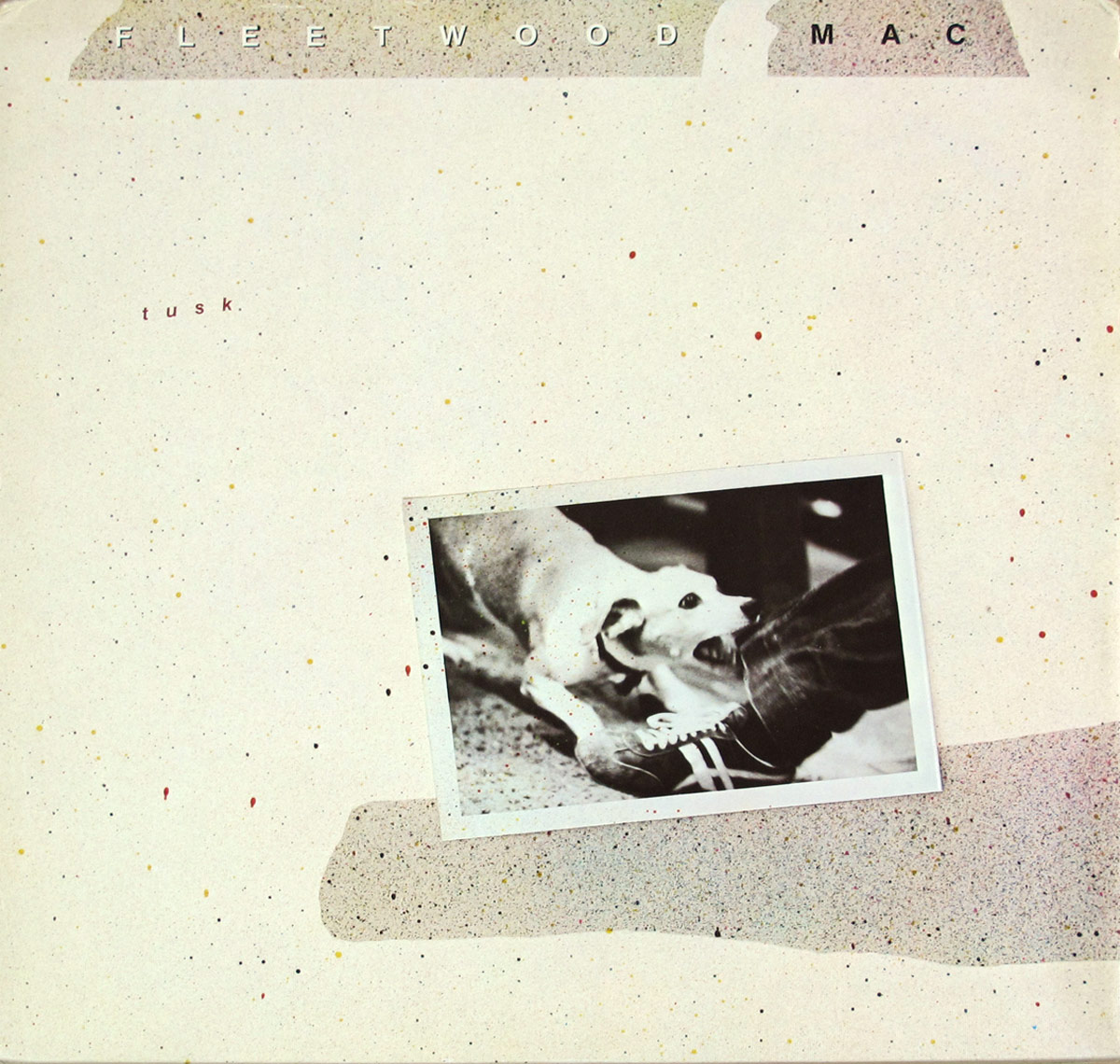 Photo of album back cover FLEETWOOD MAC - Tusk 2LP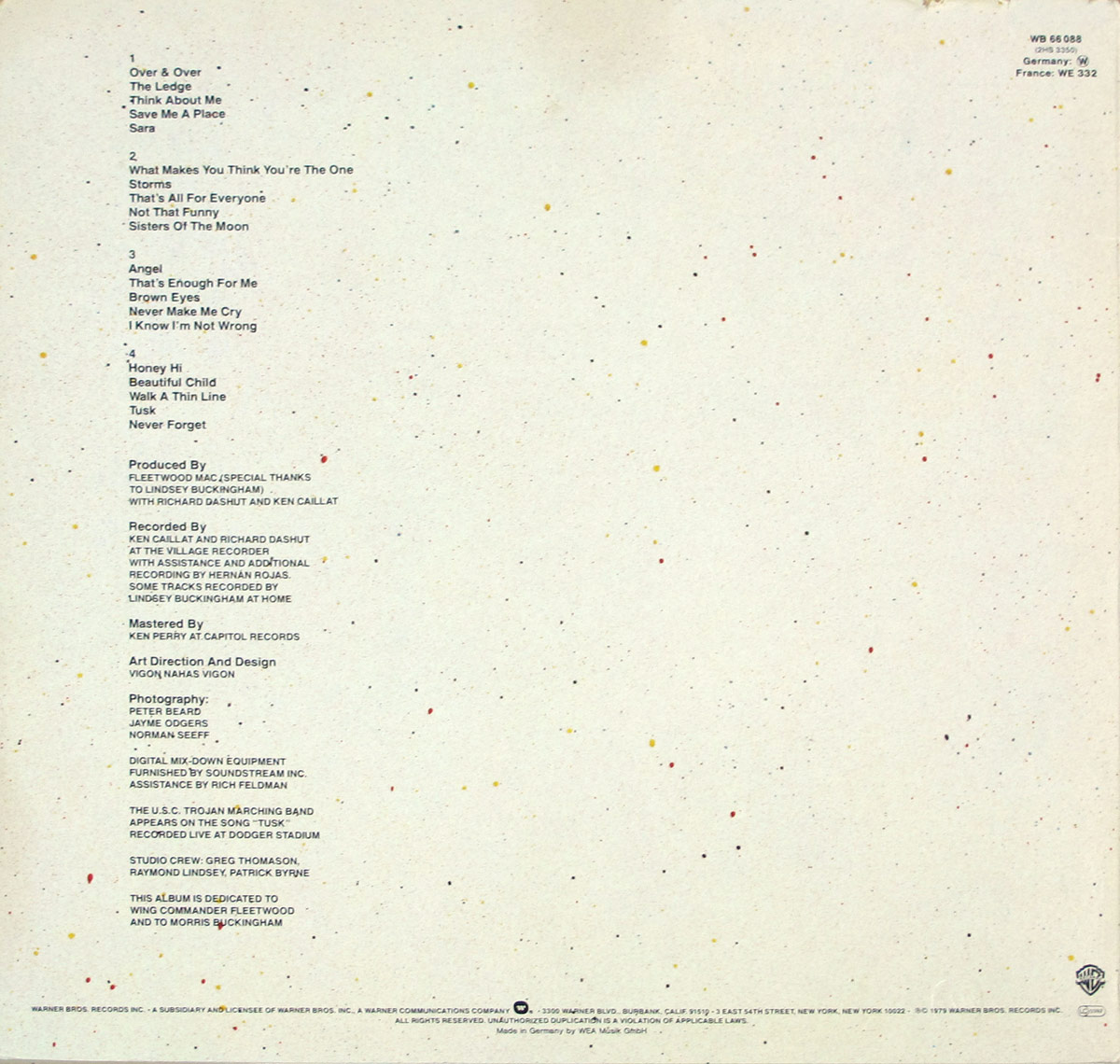 Photo of records label FLEETWOOD MAC - Tusk 2LP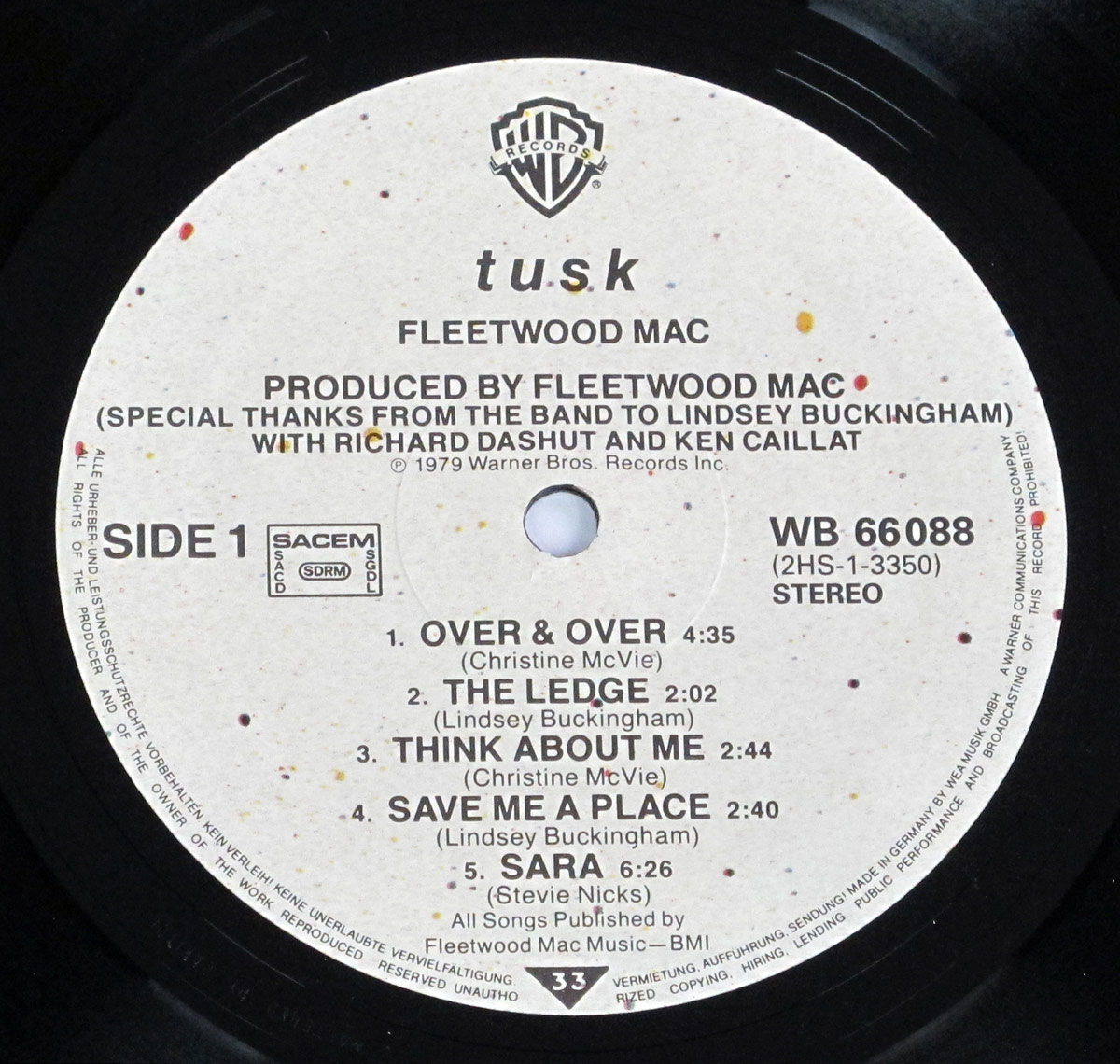 ---
---
---