---
Warfare - Two Tribes - Metal Noise Mix NWOBHM 12" VInyl Single
"Two Tribes" is the second EP ( Extended Play ) record released by the British Heavy Metal ( NWOBHM ) "WARFARE", this record was released in 1984. This web-page has hi-res photos of the album covers, record label and a detailed description.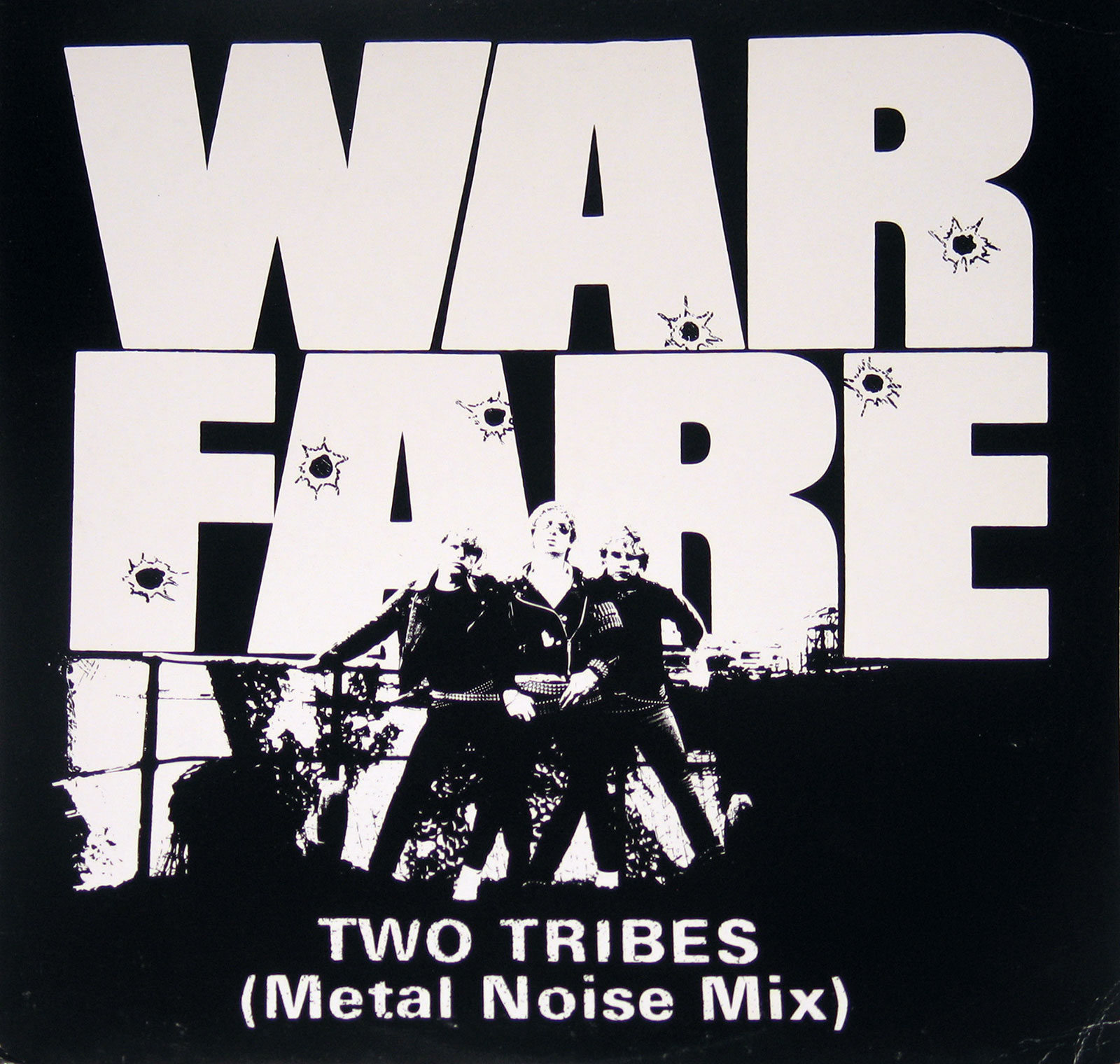 Album Summary:
This record has one track on side 1 and two tracks on Side 2
Music Genre:
Speed Metal, NWOBHM new wave of british heavy metal Music

Album Production Information:

Produced and engineered by Keith Nichol at Impulse 24

Label Information:

Neat Records Neat 45
Record Format:
45rpm 12" EP / Maxi-Single

Year and Country:

1984 Made in England

Collector notes:

Keith Nichol, Producer, Sound Engineer, ( Guest ) musician has been in-house producer for the NEAT Record label. He has been responsible for the production and sound engineering of many NWOBHM bands during the 1980s. Most notable these bands include: Atomkraft, Blitzkrieg, Fist, Raven, Venom, Warfare, and many others.

On Warfare's album "A Conflict of Hatred", Keith Nichol takes care of the production, sound engineering and as guest musician playing violin and keyboards.
Band Members and Musicians on: Warfare Two Tribes
Warfare's Band-members, Musicians and Performers
Paul Evo - Vocals, drums
Gunner - Guitars
Falken - Bass
Track Listing of: Warfare Two Tribes
Side Two:
Hell
Blown to Bits
Album cover photos of : Warfare Two Tribes
Photo of Front Cover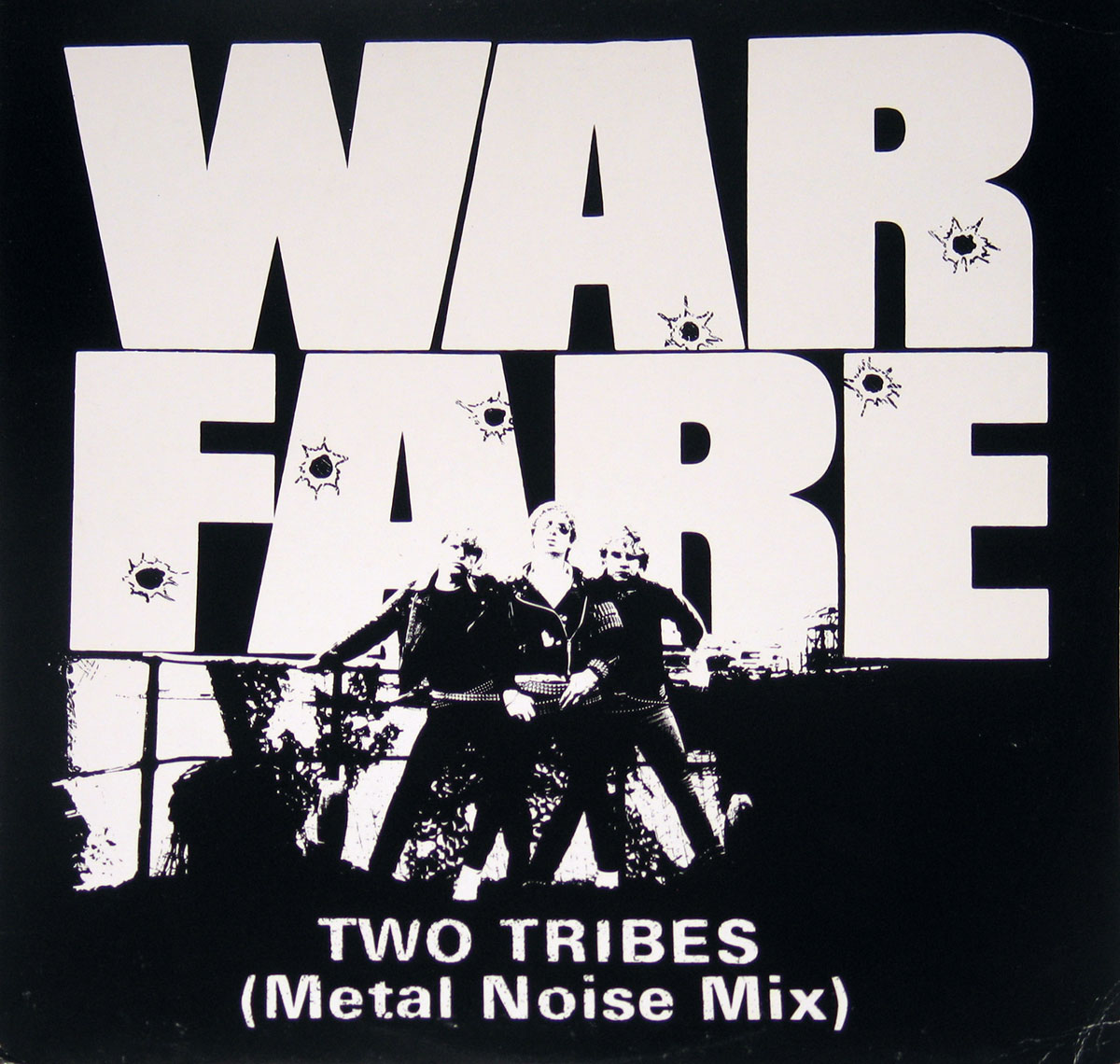 Photo of Record Label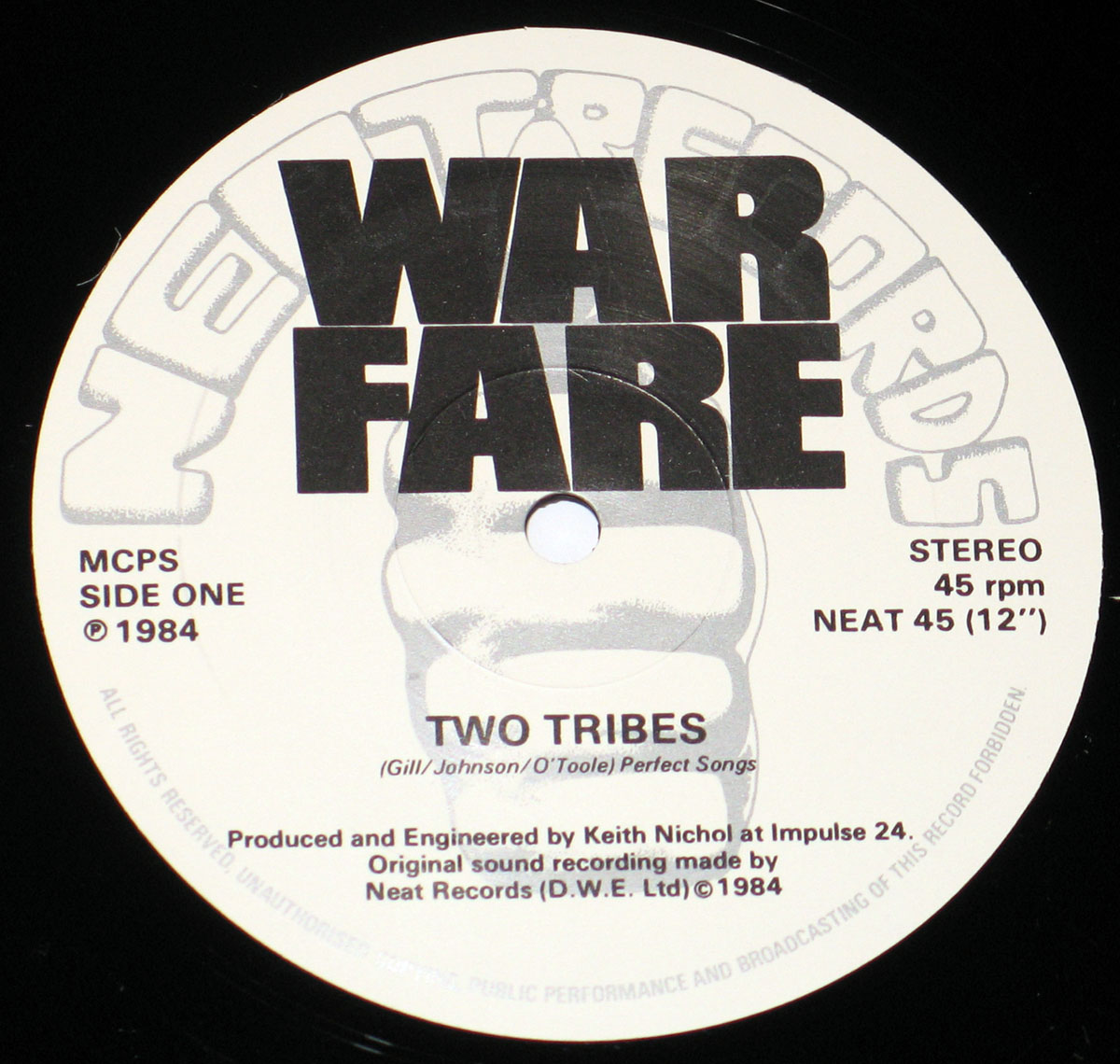 Note: the above pictures are actual photos of the album and allow you to judge the quality of cover. Slight differences in color may exist due to the use of the camera's flash.
---
---