---
Talking Heads Fear of Music 12" VINYL LP ALBUM
Description: Fear of Music was the third album by Talking Heads, released in 1979. It peaked at #21 in the Billboard Pop Albums chart, and singles "Life During Wartime " made #80 on the Pop Singles chart, and "I Zimbra" made #28 on the Club Play Singles chart.
The song "I Zimbra" was adapted from the poem "Gadji beri bimba" by Dadaist poet Hugo Ball.
This web page has photos of album covers, inner sleeves, record labels together with production details, musicians and track-listing.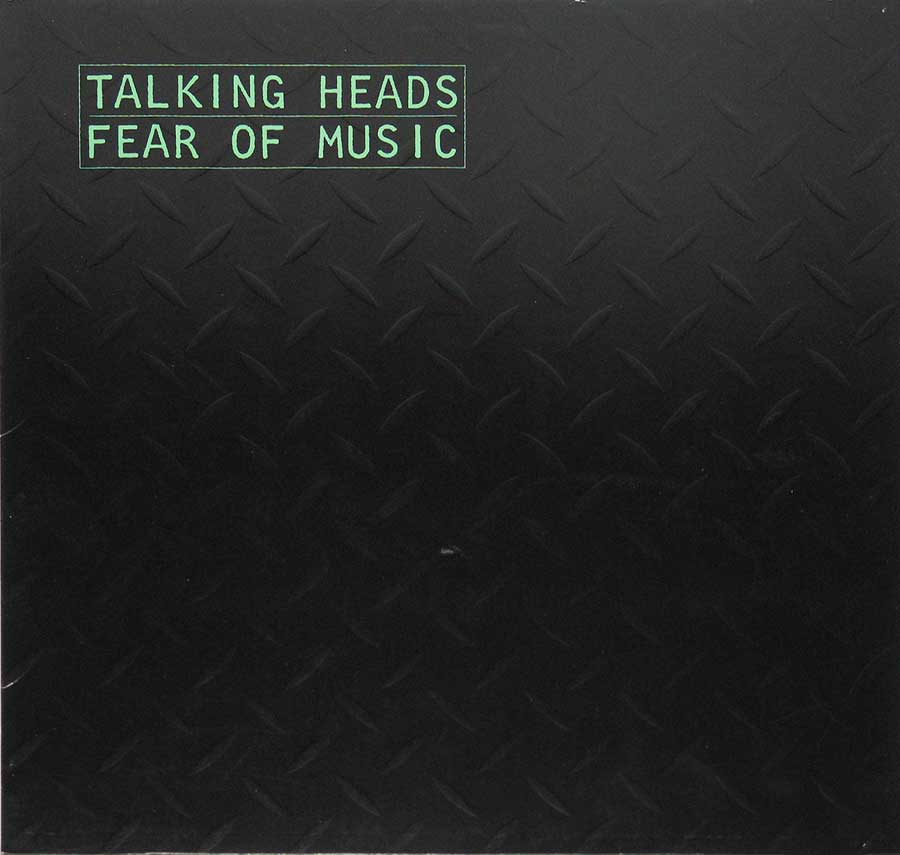 Music Genre:

New Wave, Post Punk Rock

Collector's info:

Structured embossed album cover design resembling a black metal floor tiles. This album includes the original custom inner sleeve with album details, complete lyrics of all songs by The Talking Heads

Album Production Information:

The album: "Fear of Music" was produced by: Brian Eno and the Talking Heads

Label Information:

SIRE 200 880

Media Format:

12" Vinyl LP Gramophone Record
Album weight: 200 gram

Year & Country:

1979 Made in Germany
Band Members and Musicians on: Talking Heads Fear of Music
Band-members, Musicians and Performers
David Byrne vocals, guitars
Chris Frantz drums
Jerry Harrison keyboards, guitars, backing vocals
Tina Weymouth bass, backing vocals
Track Listing of: "Fear of Music"
The Song/tracks on "Fear of Music" are
I Zimbra (Byrne, Brian Eno, Hugo Ball) 3:06
Mind 4:12
Paper 2:36
Cities 4:05
Life During Wartime (Byrne, Chris Frantz, Jerry Harrison, Tina Weymouth) 3:41
Memories Can't Wait 3:30
Air 3:33
Heaven (Byrne, Harrison) 4:01
Animals 3:29
Electric Guitar 2:59
Drugs 5:13
---
Photo Of The Back Cover TALKING HEADS - Fear Of Music Germany Release 12" vinyl lp album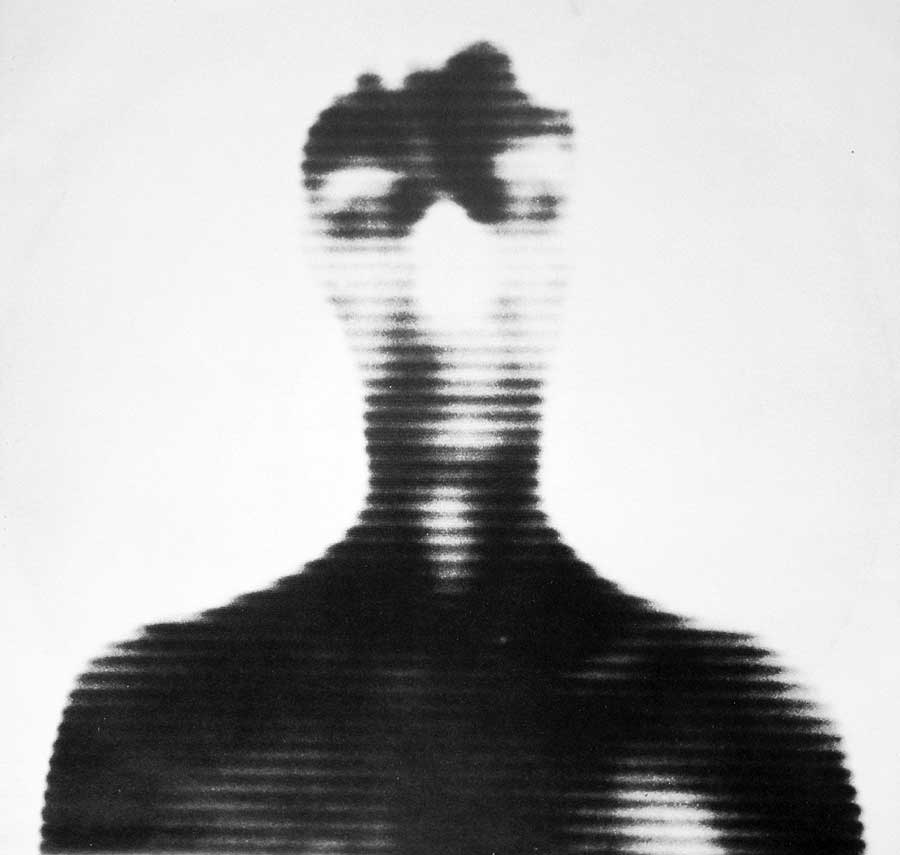 Close up of record's label TALKING HEADS - Fear Of Music Germany Release 12" vinyl lp album Side One
Record Label Details: SIRE 200 880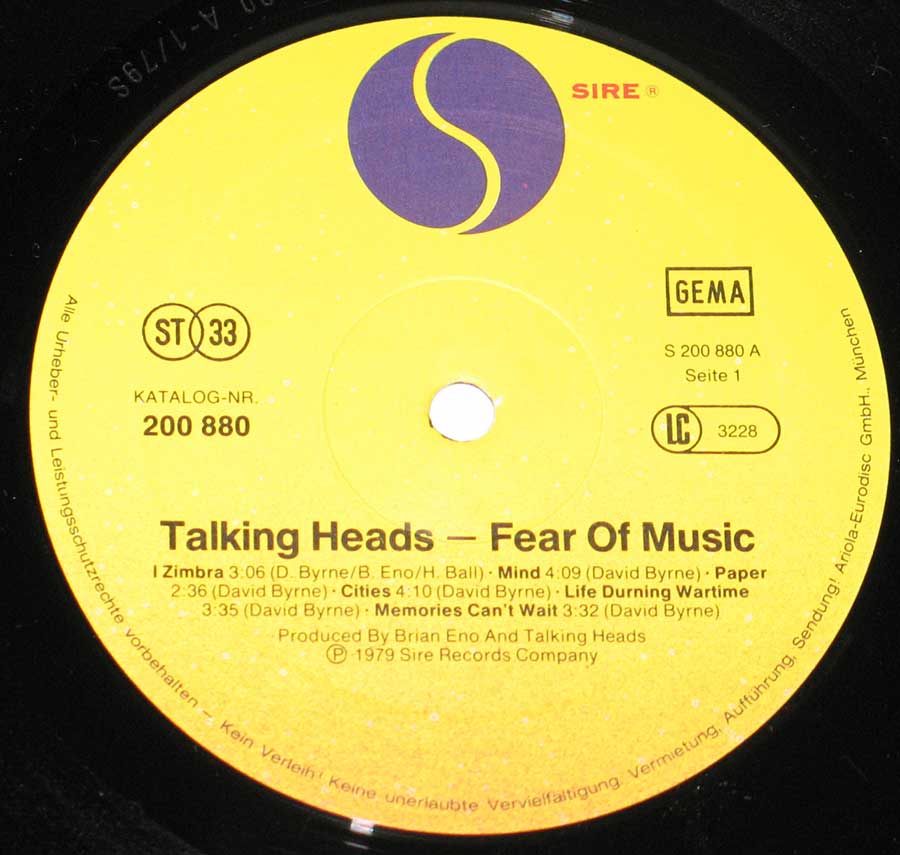 ---
---
---