---
TRUST - REPRESSION - French hard rock/heavY metal 12" VINYL LP ALBUM
"RÉPRESSION" is the second full length album released by the French Hard Rock/Heavy Metal band: "TRUST". This album has been released in two different versions: Version 1: Répression is the French version, catalognr CBS 84 318 and Version 2: Repression the English version with catalognr CBS EPC 84811.
This album includes the original custom inner sleeve with album details, lyrics of all songs by Trust and dedication to Bon Scott singer of AC/DC. This web-page has hi-res photos of the album covers, record label and a detailed description.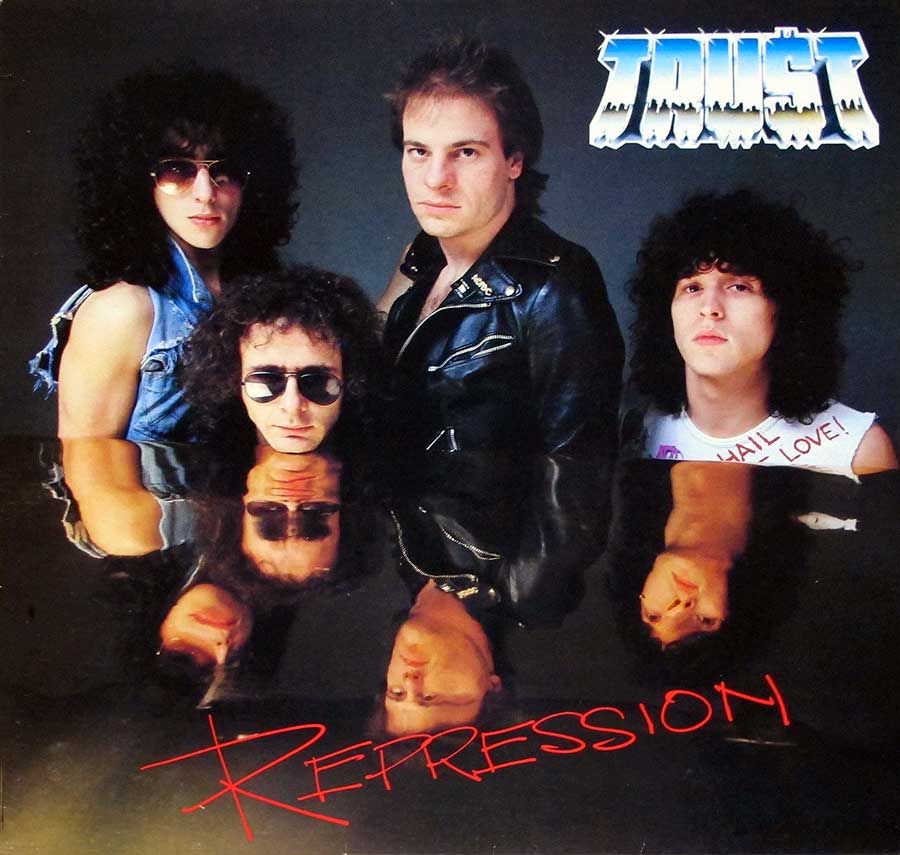 | | |
| --- | --- |
| Music Genre: | French Metal Hard Rock Music |
Album:

Produced Dennis Weinreich

Dennis Weinreich - Producer, Sound Engineer, Art Direction

George "Porky" Peckham - Mastering Engineer

Bernard Leloup - Photography

Herb Schmitz - Photography

Record Label:
CBS 84 318
Record Format
12" LP

Year & Country:

1980 Made in Holland
Band Members and Musicians on: Trust Repression
Band-members:
Bernard "Bernie" Bonvoisin - Vocals
Jean-Émile "Jeanott" - Drums
Nobert "NONO" Krief - Guitars, Producer
Yves "Vivi" Brusco - Bass
Guest musicians/performers:
Bimbo Acok
Bud Beadle
Jacques Mesrine
John McNichol
Peter Thoms
Yves Gaget "Le Gay" Son
Track Listing of: Trust Repression
Tracks:
Antisocial
Monsieur Comedie
Instinct de Mort
Au Nom de la Race
Passe
Fatalite
Saumur
Le Mitard
Sort tes Griffres
Les Sectes
High Quality Photo of Album Front Cover "TRUST Repression"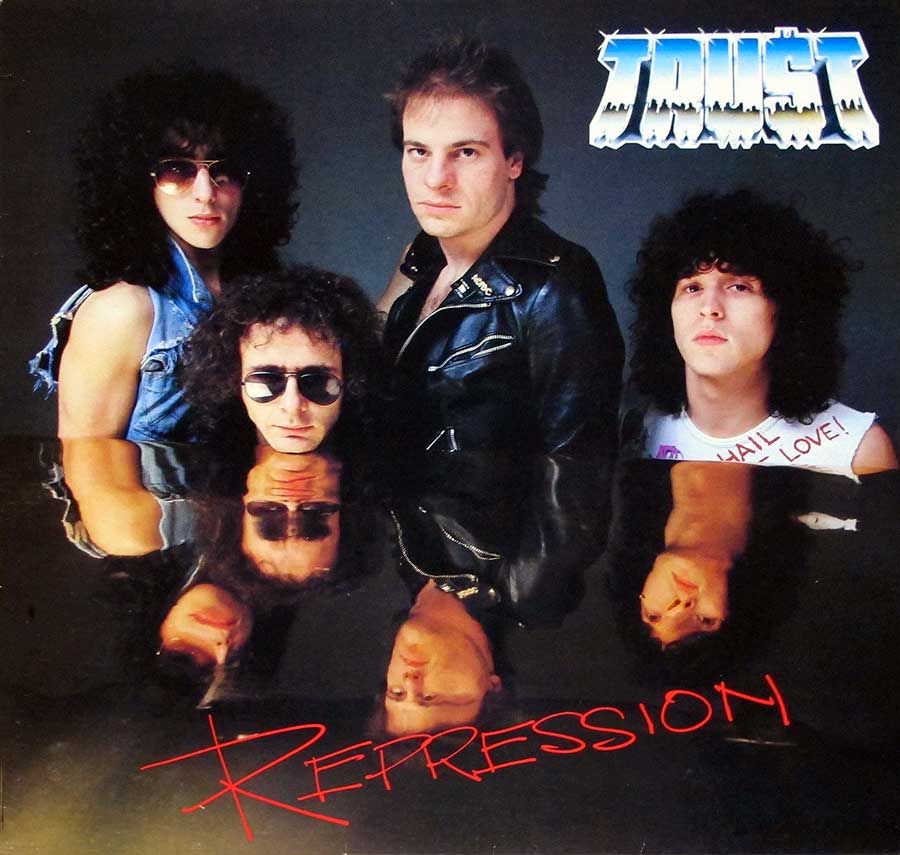 Album Back Cover Photo of "TRUST Repression"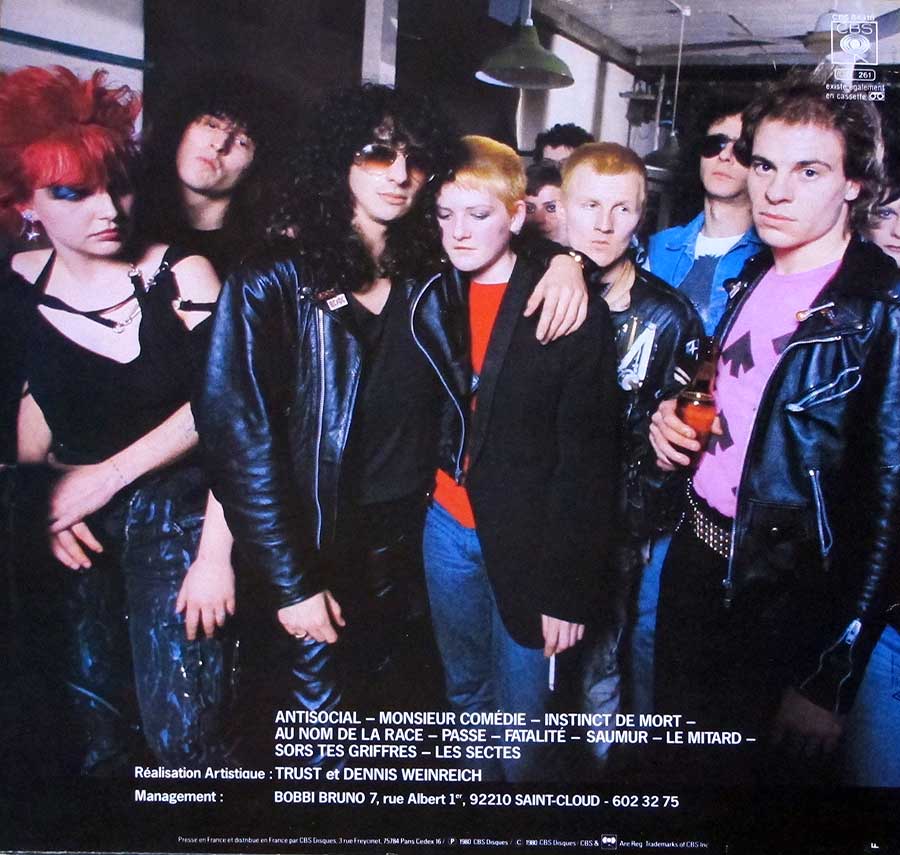 Inner Sleeve of "TRUST Repression" Album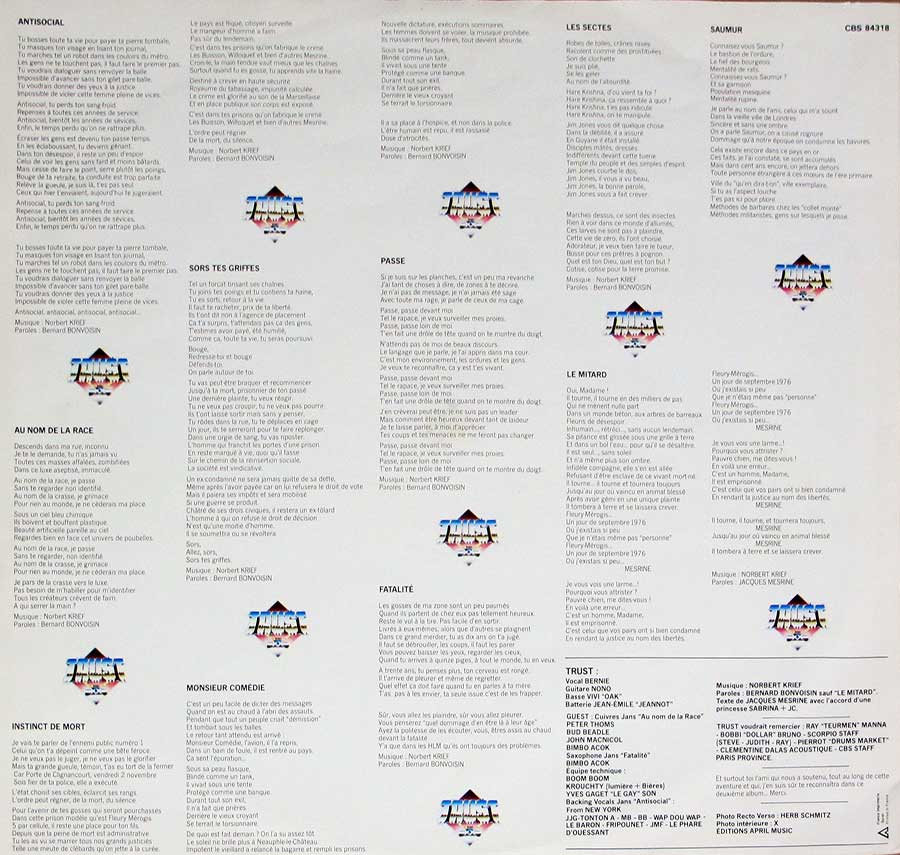 Photo of "TRUST Repression" Album's Inner Sleeve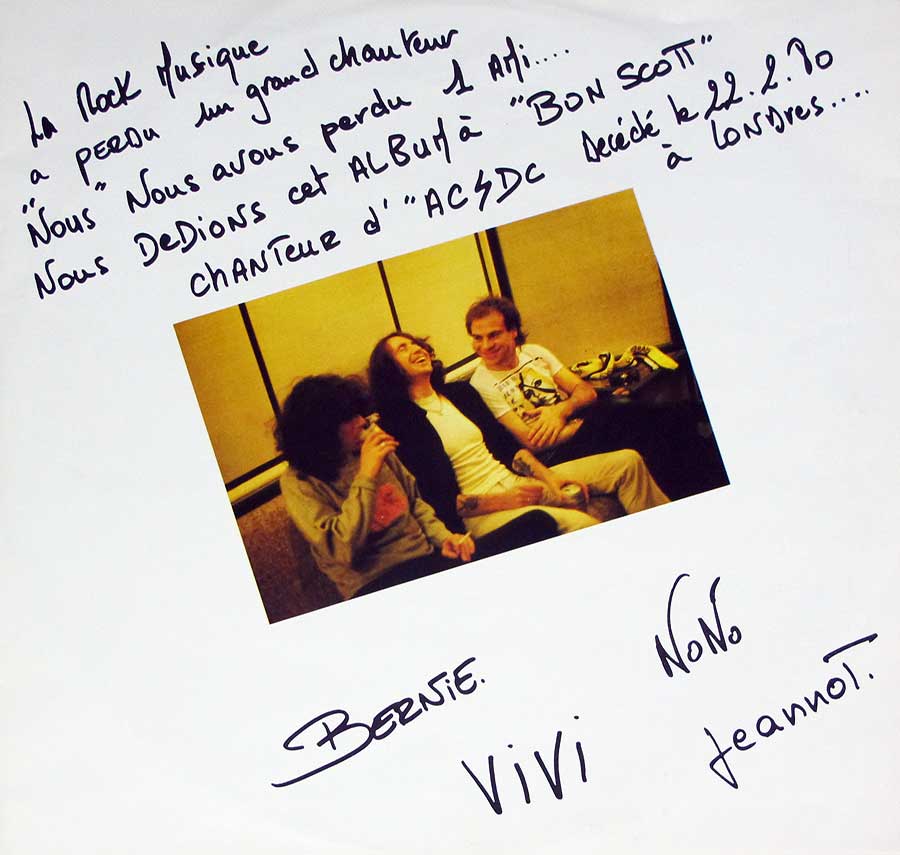 Close-up Photo of "TRUST Repression" Record Label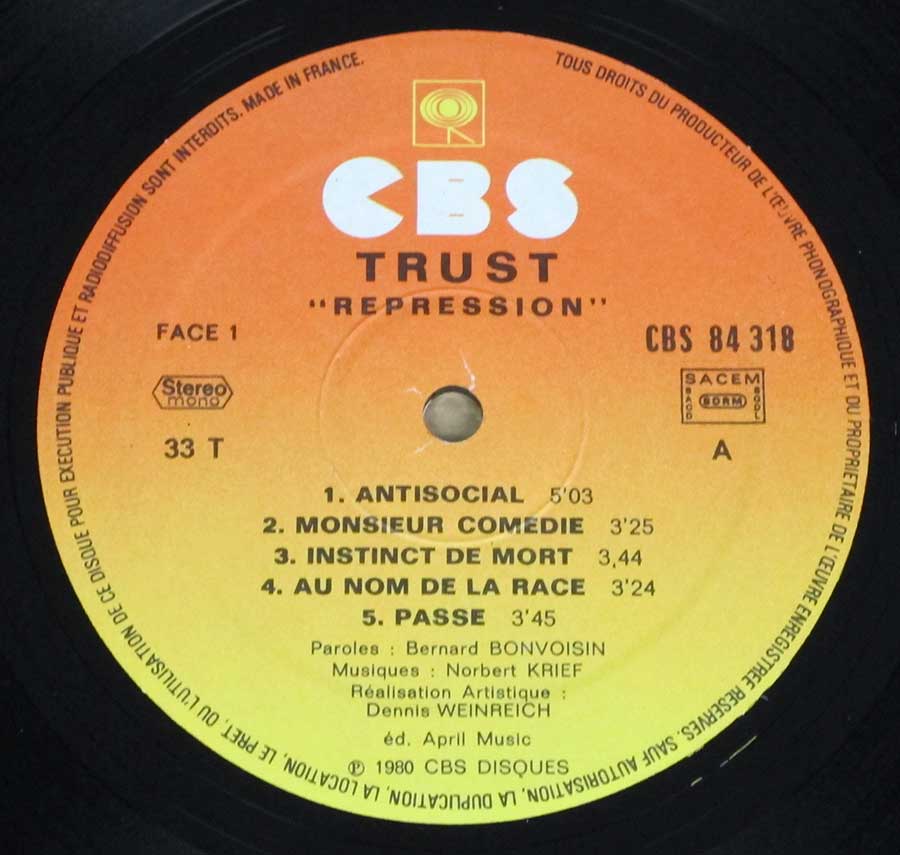 Note: The images on this page are photos of the actual album. Slight differences in color may exist due to the use of the camera's flash.
---
---
---
The TRUST Band also appears on: