---
OZZY OSBOURNE - BLIZZARD OF OZZ JET Records 12" VInyl LP ALBUM
"Blizzard of Ozz" is Osbourne's first solo album and one of the two studio albums he recorded before guitarist Randy Rhoads' death in March 1982. The tracks "Crazy Train" and "Mr. Crowley" were released as singles.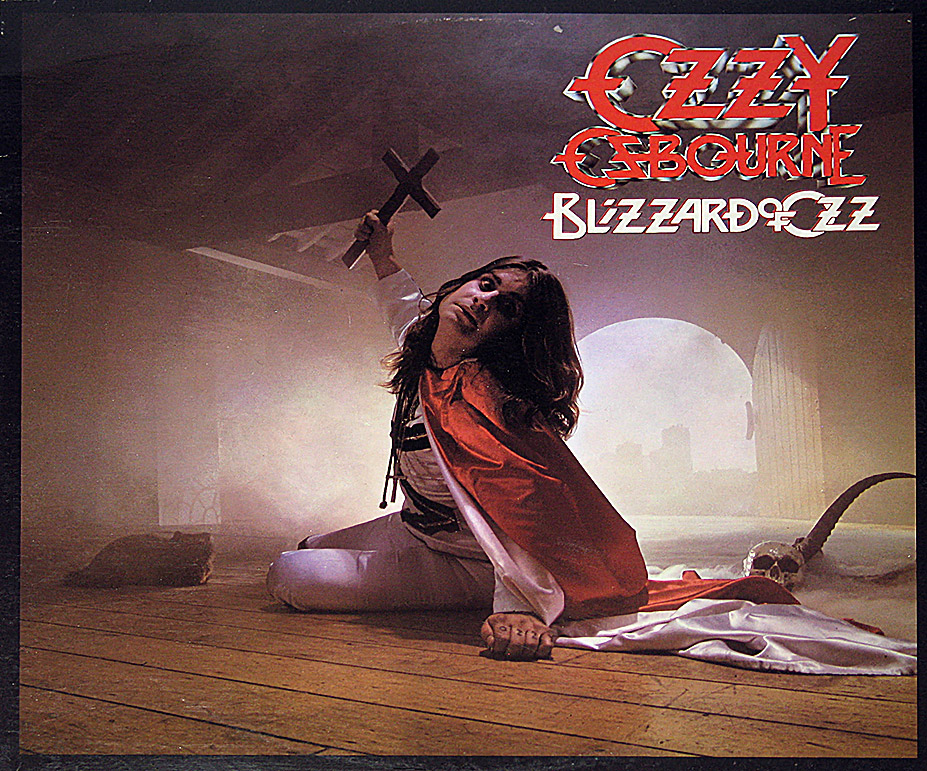 Music Genre:

Heavy Metal / Hard Rock

Album Production Information:

The album: "Ozzy Osbourne - Blizzard of Ozz" was produced by: Ozzy Osbourne and his band

Label Information:

JET Records JZ 36812 / AL 36812

Media Format:

12" Vinyl Stereo Gramophone Record
Total Album (Cover+Record) weight: 230 gram

Year & Country:

1981 Made in Canada
Band Members and Musicians on: Ozzy Osbourne - Blizzard of Ozz
Band-members, Musicians and Performers
Ozzy Osbourne - Vocals, Harmony Vocals

Ozzy Osbourne (real-name: John Michael Osbourne) - Lead Singer in the British Heav Metal bands "Black Sabbath" and "Osbourne", he has been active in music as singer, producer, TV star since 1967 and has performed in the bands: Approach (1968), Black Sabbath (1969-2017), Music Machine (1967-1968), Ozzy Osbourne (1980-Today), Rare Breed (1968)

Randy Rhoads - Guitar
Bob Daisley - Bass, Gong, backing vocals, Harmony Vocals

Bob Daisley is a Bass guitar player from Sydney, Australia and has a very long career as musicians in bands like "Black Sabbath" , "Ozzy Osbourne" , "Rainbow" , "Yngwie J. Malmsteen", "Gary Moore (Band)", "Uriah Heep" and many other bands.

Lee Kerslake - Drums, percussion, Bells, Tympani [Timpani]
Track Listing of: "Ozzy Osbourne - Blizzard of Ozz"
The Songs/tracks on "Ozzy Osbourne - Blizzard of Ozz" are
I Don't Know 5:16
Crazy Train 4:56
Goodbye to Romance 5:36
Dee (Instrumental) (Rhoads) 0:50
Suicide Solution 4:21
Mr. Crowley 4:55
No Bone Movies (Osbourne, Rhoads, Daisley, Lee Kerslake) 3:53
Revelation (Mother Earth) 6:09
Steal Away (The Night) 3:28
Album cover photos of : Ozzy Osbourne - Blizzard of Ozz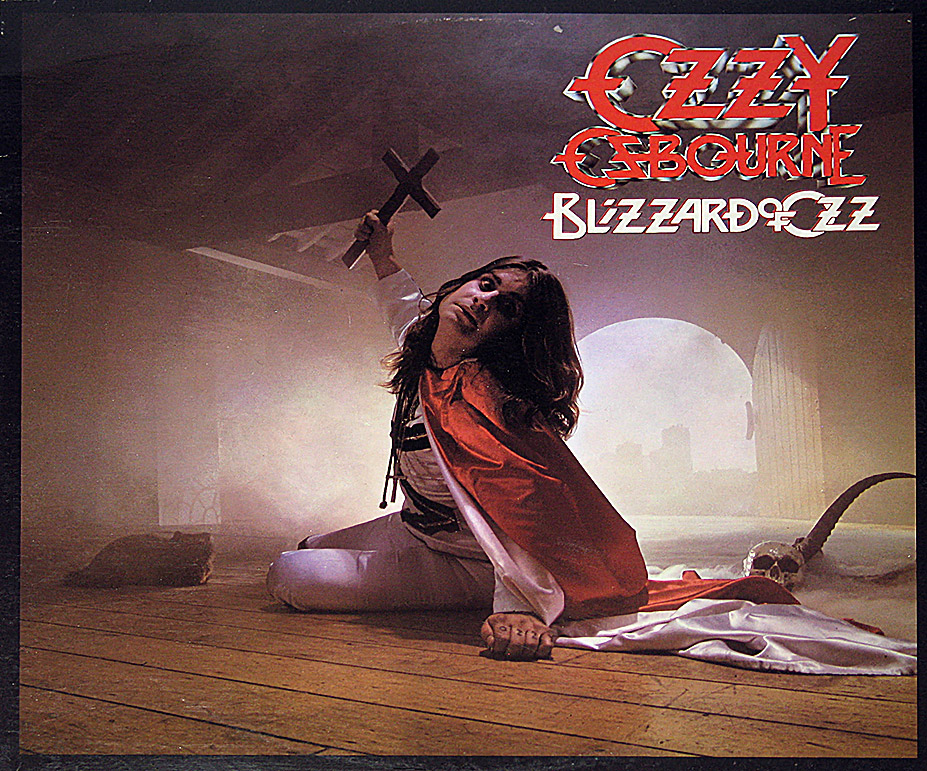 Close-up Photo of "Ozzy Osbourne - Blizzard of Ozz" Record Label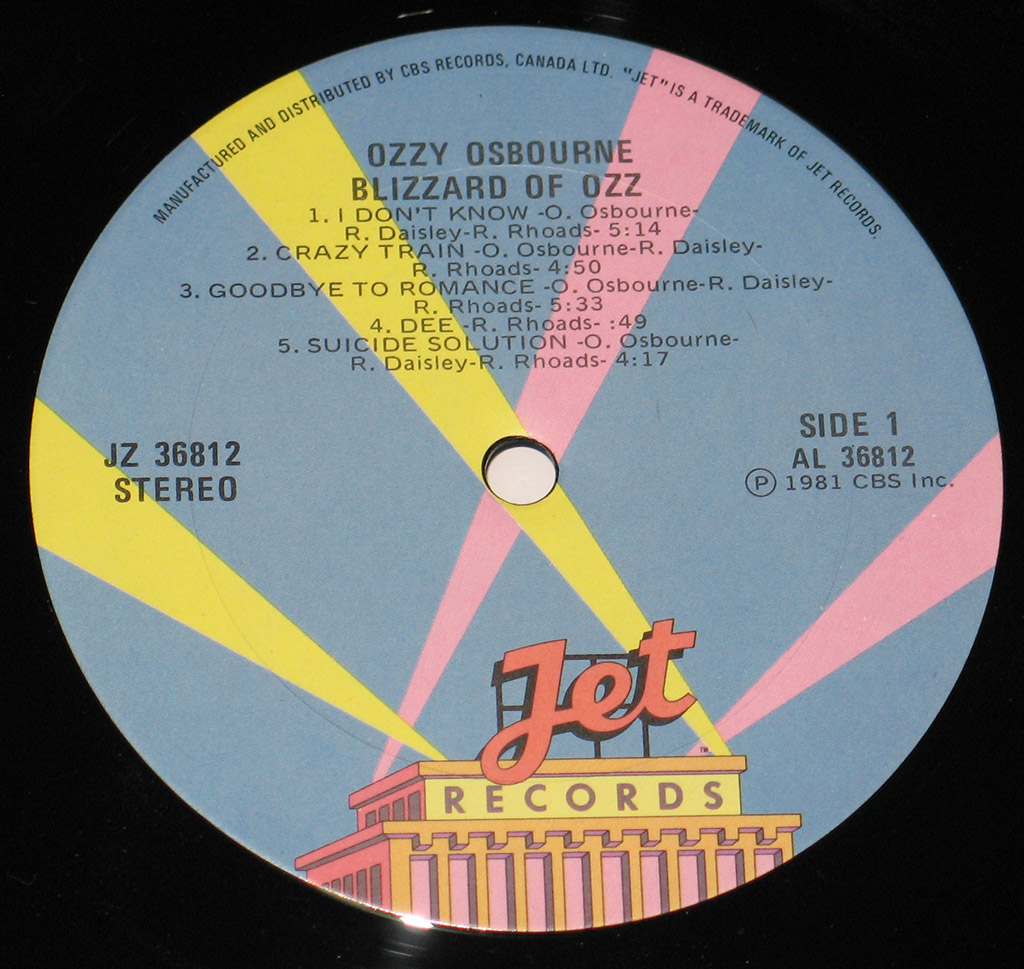 Note: The images on this page are photos of the actual album. Slight differences in color may exist due to the use of the camera's flash. Images can be zoomed in/out ( eg pinch with your fingers on a tablet or smartphone ).
---
---