---
AC/DC - Blow Up Your Video 12" VINYL LP ALBUM
"Blow Up Your Video" album was produced by Harry Vanda and George Young, the production team behind the band's early albums. Brian Johnson wrote all the lyrics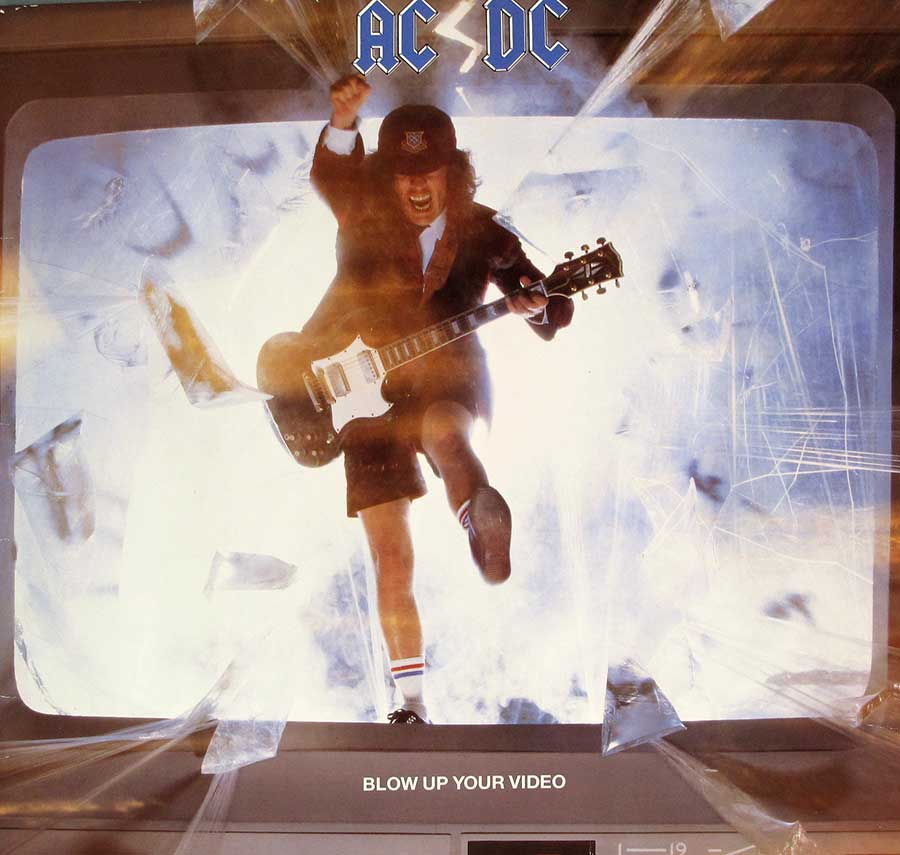 Essential Album Information For: AC/DC - Blow Up Your Video
Music Genre:
Australian Hard Rock and Roll
Label & Catalognr:
Atlantic 781 828
Media Format:
Record Format: 12" Vinyl Stereo Gramophone Record
Total Album (Cover+Record) weight: 230 gram
Year & Country:
1988 Germany
---
Musicians:
Brian Johnson lead vocals
Angus Young lead guitar
Malcolm Young rhythm guitar, backing vocals
Cliff Williams bass guitar, backing vocals
Simon Wright drums

Simon Wright is a British Drummer, best known as drummer for AC/DC and DIO . Starting at age 13 he gained experience as adrummer, while during the late 1970's and early 1980's being part of the starting NWOBHM Heavy Metal style. The most important bands he has played in are 1981-1982 A-II-Z, 1982 Aurora, 1983-1989 AC/DC , 1990-1991 and 1998-2010 DIO , 1995-1996 and 1997-1999 UFO , 2013-2014 Queensryche, 2014-Today Operation: Mindcrime.
Tracklisting Side One:
Heatseeker 3:50
That's the Way I Wanna Rock 'n' Roll 3:43
Meanstreak 4:08
Go Zone 4:26
Kissin' Dynamite 3:58
Nick of Time 4:16
Some Sin for Nuthin' 4:11
Ruff Stuff 4:34
Two's Up 5:25
This Means War 4:23
---
AC/DC - Blow Up Your Video High Resolution & Quality Photos
Front Cover Photo Of AC/DC - Blow Up Your Video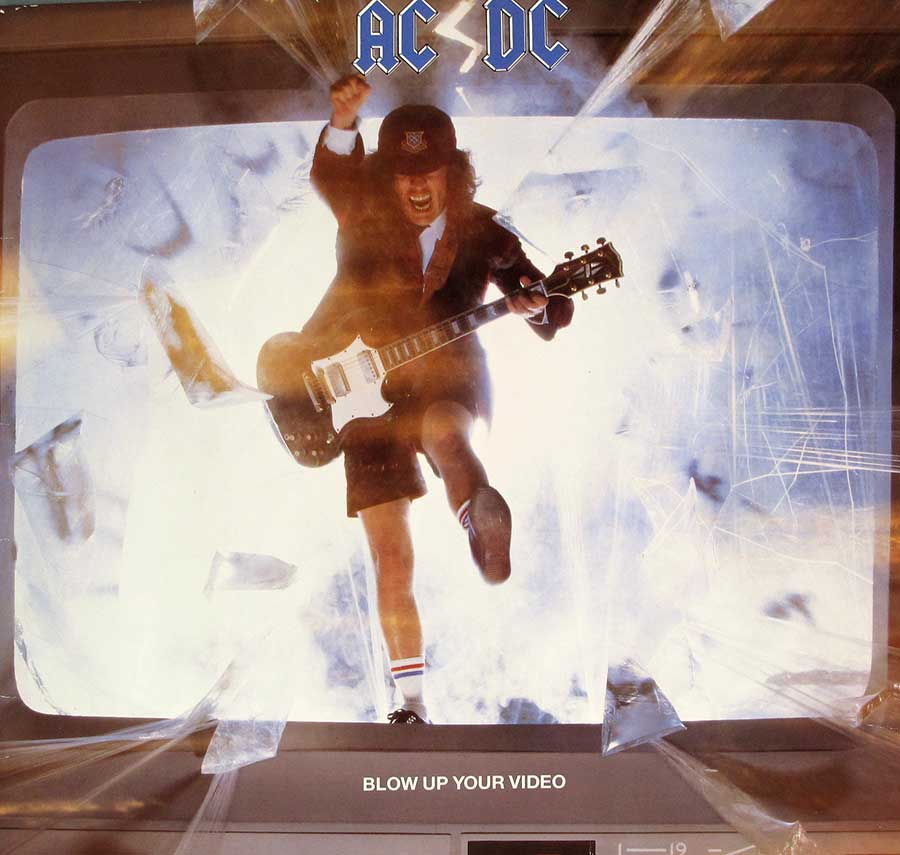 Photo Of The Back Cover AC/DC - Blow Up Your Video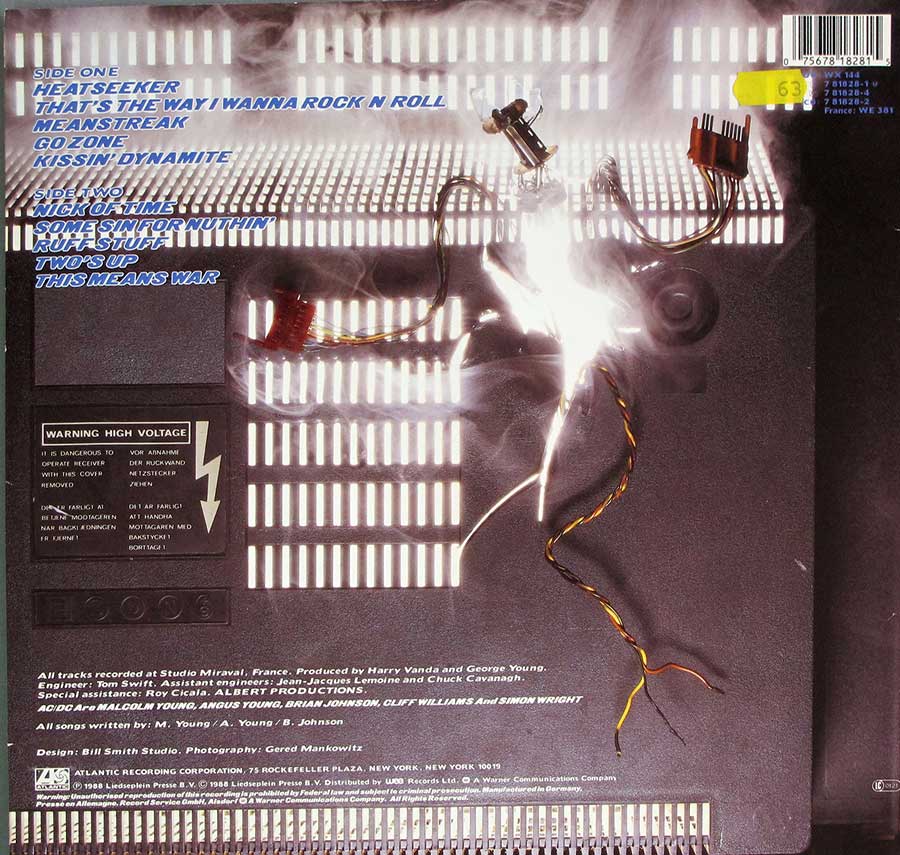 Close up of the AC/DC - Blow Up Your Video record's label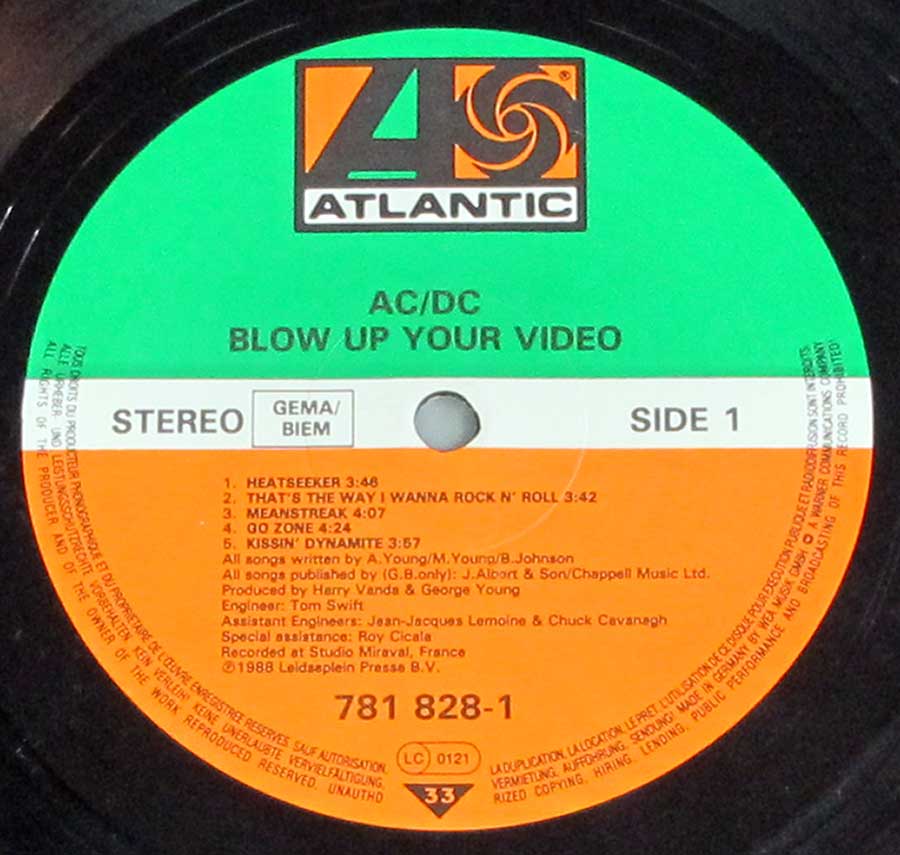 ---
---
---
---