---
SODOM PERSECUTION MANIA 12" Vinyl Full-Length Stereo Long-Play Gramophone Record
"Persecution Mania" is the second album by Sodom. The album marked a drastic change of sound from primitive black metal to thrash metal. As well as defining Sodom's sound, it exemplified the thrash metal genre at a time when it arguably peaked in popularity. The album also bore similarity to the music of fellow German bands such as Destruction and Kreator, and the term "Teutonic" thrash was coined from this.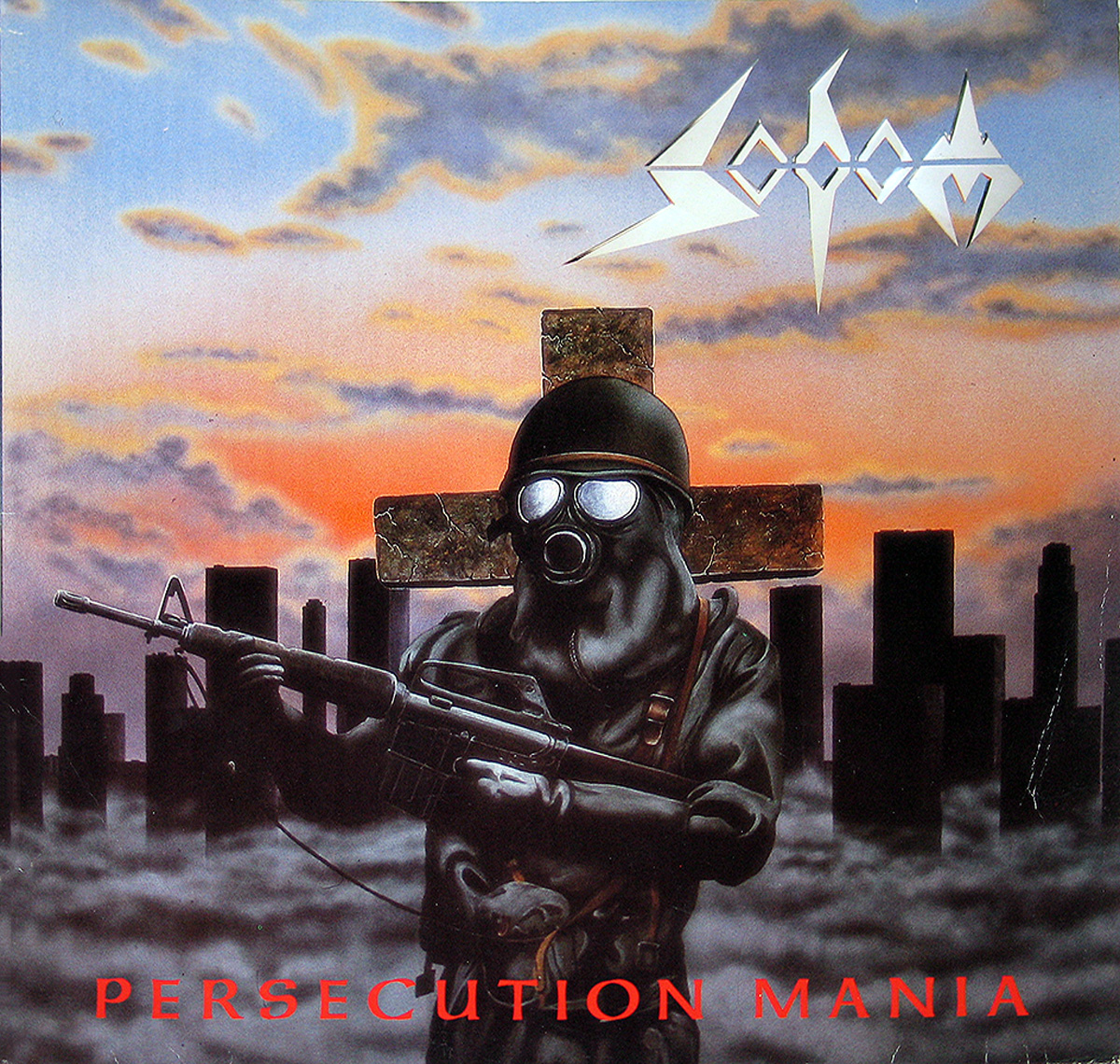 Description / Collectors information:

This album includes the original custom inner sleeve with album details, complete lyrics of all songs by and photos of the Sodom Band

Music Genre:

German Crossover Punk Thrash Metal

Album Production Information:

The album: "Persecution Mania" was produced by: Sodom

Label Information:

Steam Hammer SH 0084

Media Format:

12" Vinyl Full-Length Stereo Long-Play Gramophone Record
Album weight: 230 gram
<

Year and Country:

1987 Made in Germany
Band Members and Musicians on: Sodom Persecution Mania
Band-members, Musicians and Performers
Tom Angelripper - Vocals/Bass
Frank Blackfire - Guitars

Frank Blackfire - real-name Frank Gosdzik ( Guitarist ) is from Essen, Germany and best known as guitarist in the German Top Tier Thrash Metal bands Kreator and Sodom . He played in Sodom from 1987 until 1989 and joined Kreator in 1989.

Chris Witchhunter - Drums
Track Listing of: "Persecution Mania"
The Songs/tracks on "Persecution Mania" are
Nuclear Winter 5:26

Electrocution 3:26

Iron Fist 2:45 (Cover Motörhead)

Persecution Mania 3:40

Enchanted Land 4:01

Procession to Golgotha 2:33

Christ Passion 6:13

Conjuration 3:44

Bombenhagel 5:11
Album cover photos of : Sodom Persecution Mania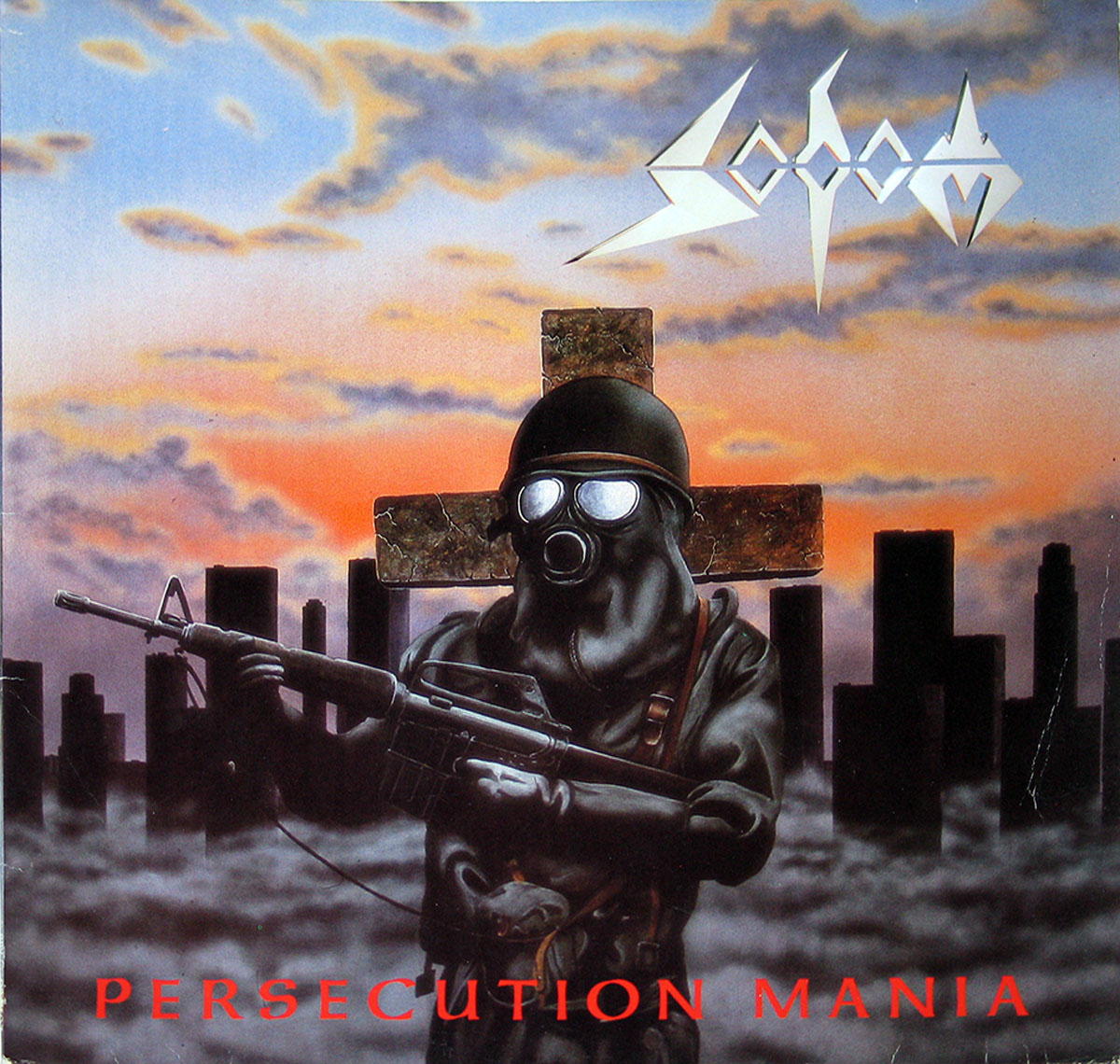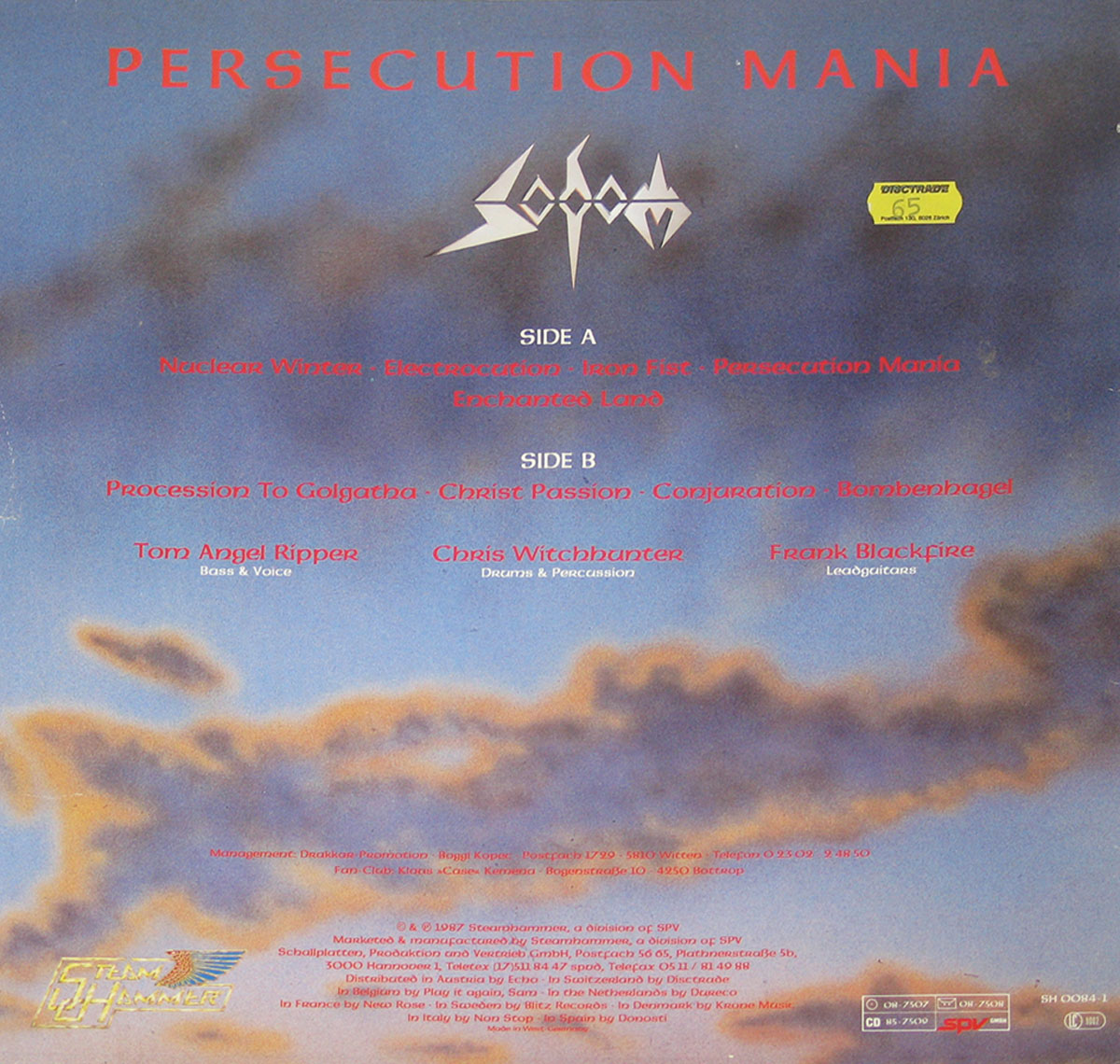 Note: The images on this page are photos of the actual album. Slight differences in color may exist due to the use of the camera's flash. Images can be zoomed in/out ( eg pinch with your fingers on a tablet or smartphone ).
Photo of Sodom-band on "Persecution Mania" Album's Inner Sleeve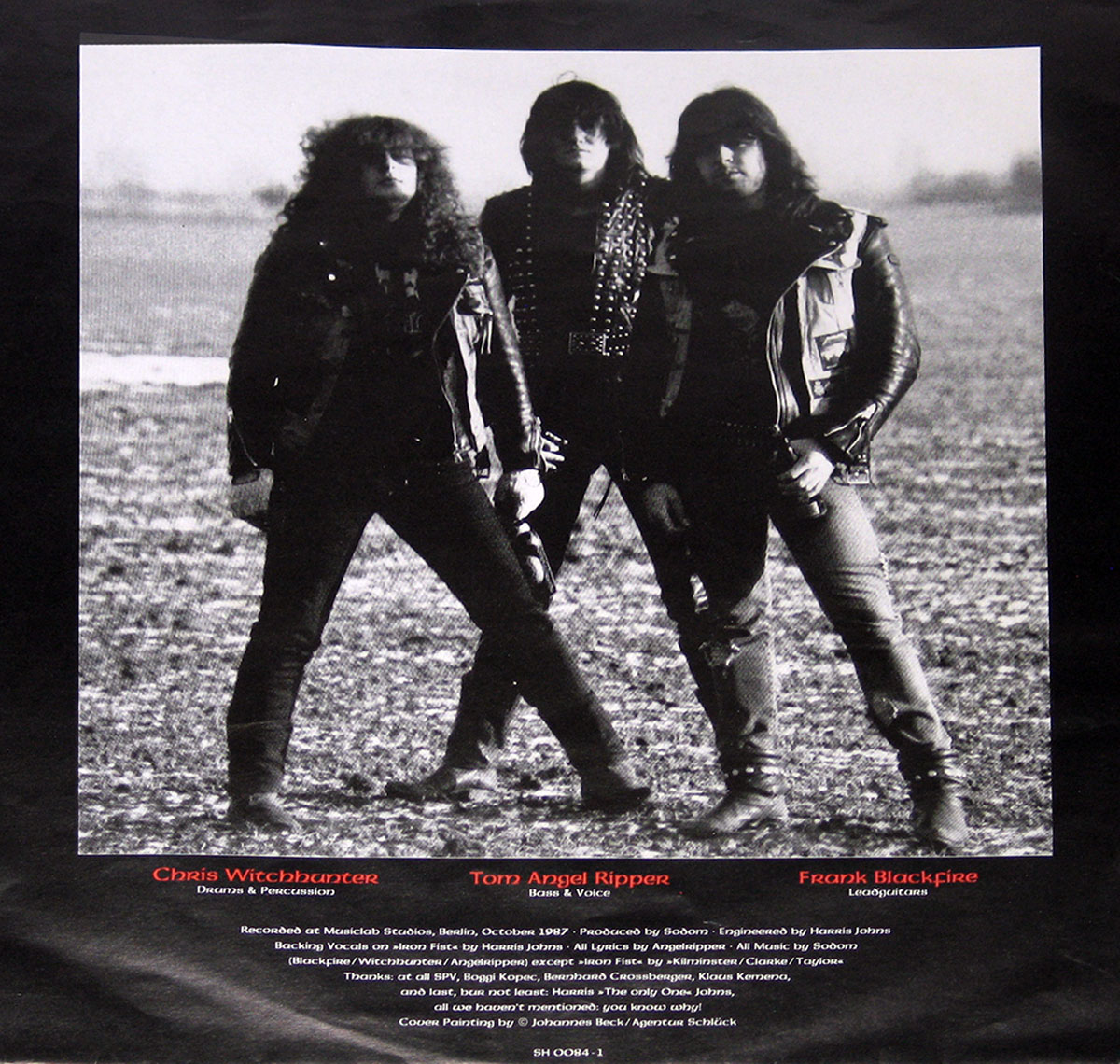 Close-up Photo of "Persecution Mania" Record Label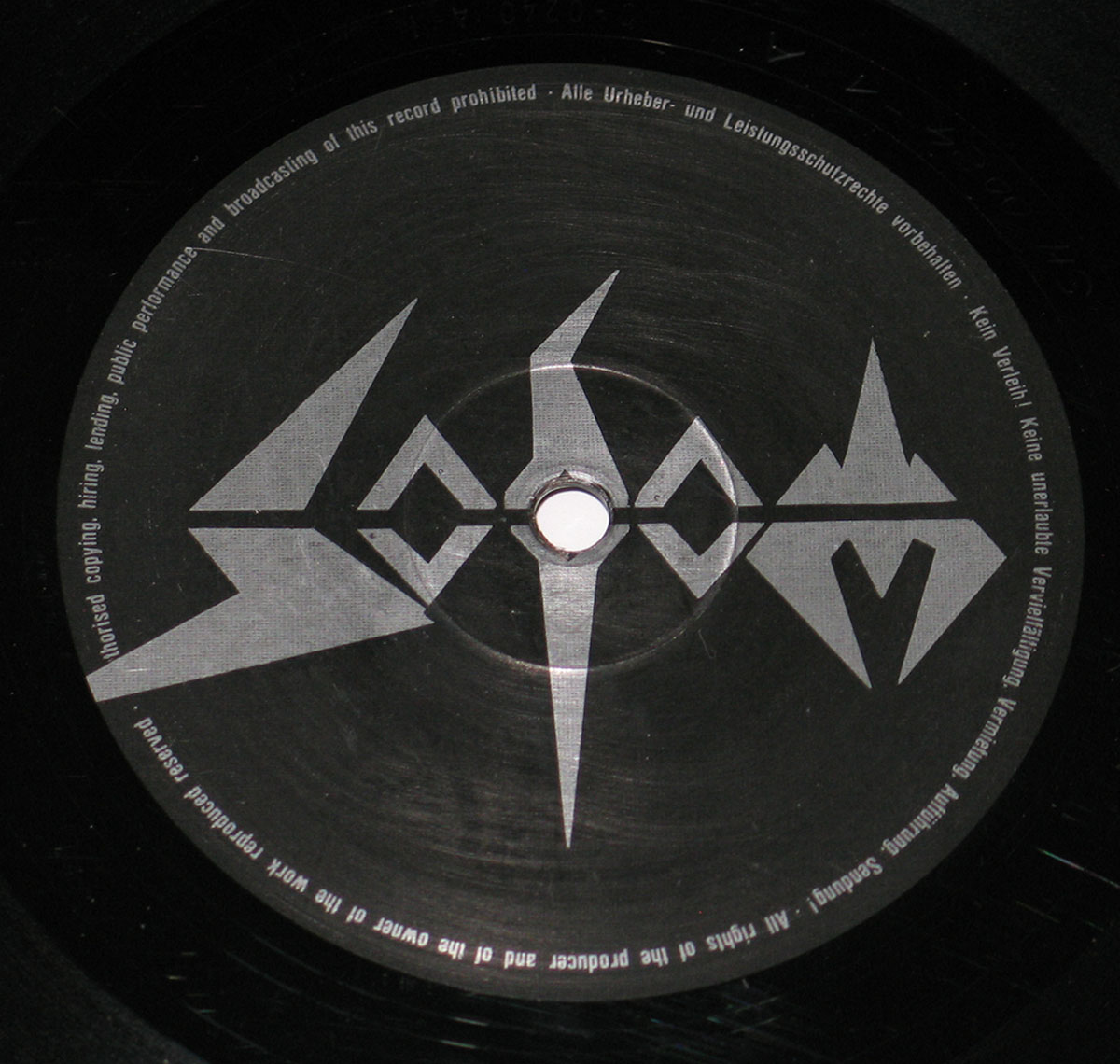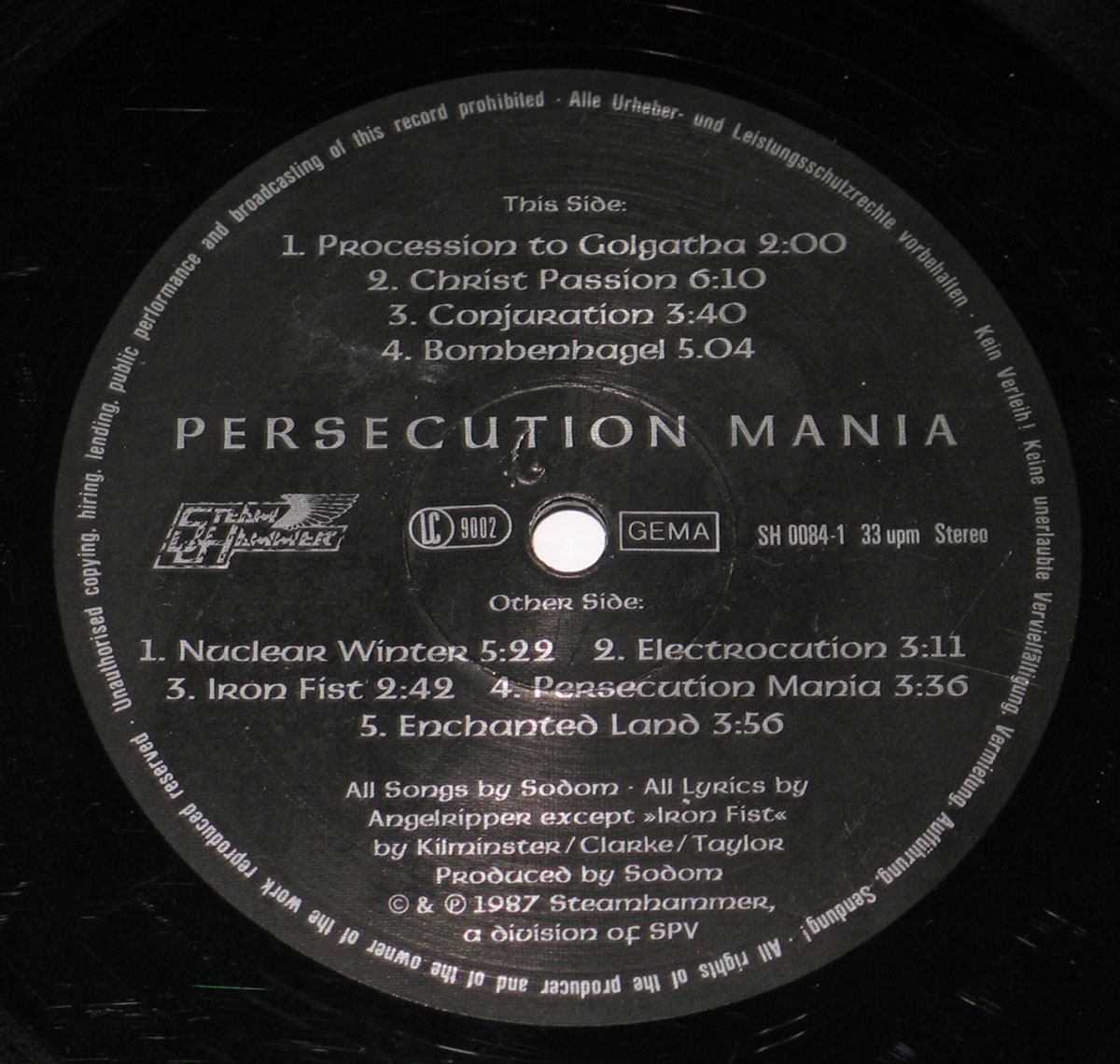 ---
---