---
MANFRED MANN'S EARTH BAND MESSIN UK GB GATEFOLD DIE-CUT ALBUM COVER 12" LP VINYL ALBUM
Album Description: This album "MANFRED MANN's EARTH BAND - . "Buddah" also appeared on the Vertigo budget sampler double album "Suck It And See", along with tracks by then-labelmates Kraftwerk, Jade Warrior and the Sensational Alex Harvey Band, amongst others. The album was produced by Manfred Mann and engineered by John Edwardes at Maximum Sound Studios, London in 1973.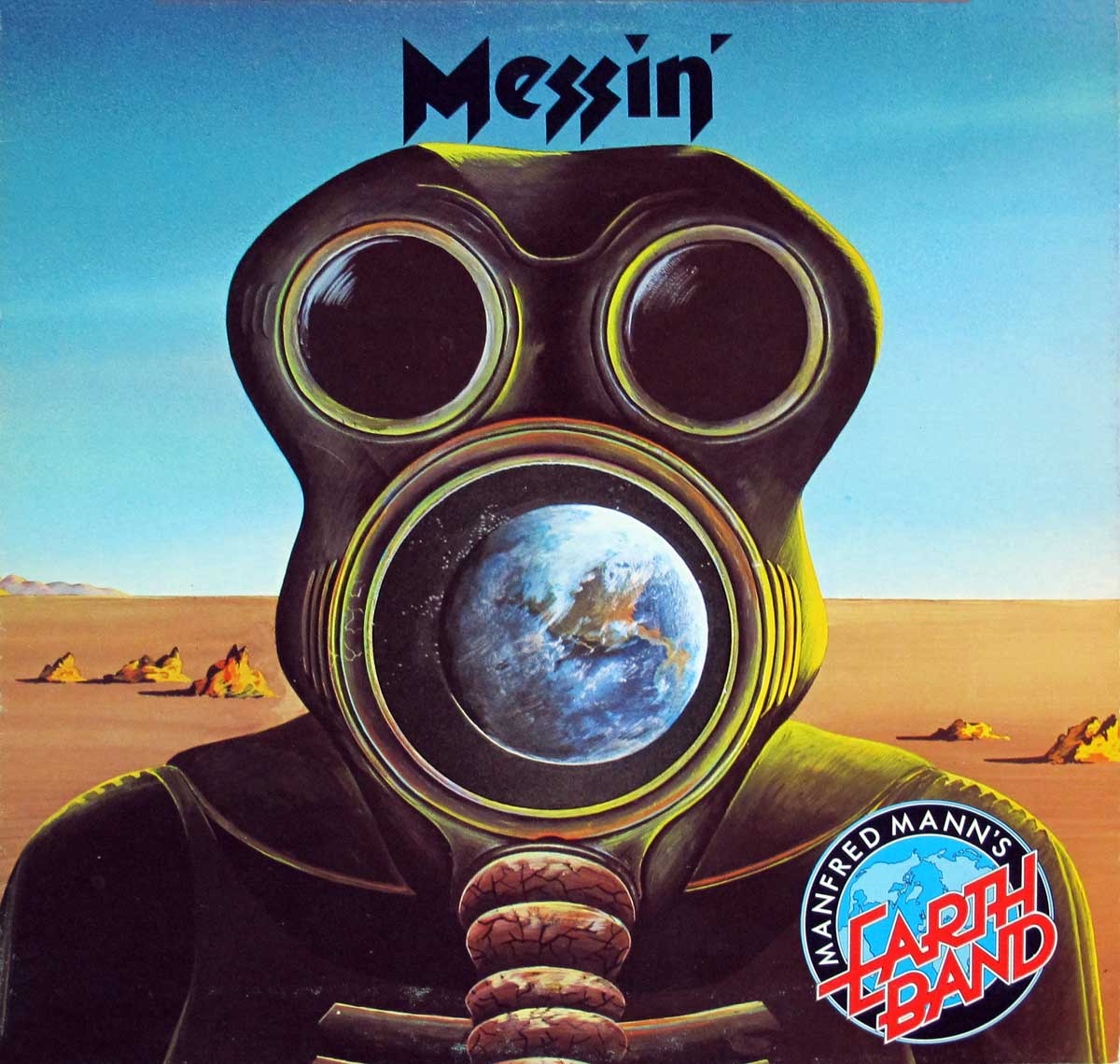 Collectors information & Description:
Gatefold (FOC) cover design with artwork / photos on the inside cover pages
Music Genre:

Progressive Rock

Album Production Information:

The album: "MANFRED MANN's EARTH BAND - Messin" was produced by: Manfred Mann

Sound/Recording Engineer(s): John Edwardes
Tape operator : Laurence Latham

This album was recorded at: Maximum Sound Studios, London, 1973

Album cover design: Peter Hignett; William Stone,

Album cover Illustration: Peter Goodfellow

Label Information:

Vertigo 6360 '87

Media Format:

12" LP Vinyl Stereo Gramophone Record
Total Album (Cover+Record) weight: 280 gram

Year & Country:

1973 Made in England
Personnel/Band Members and Musicians on: MANFRED MANN's EARTH BAND - Messin
Band-members, Musicians and Performers
Manfred Mann
Mick Rogers
Colin Pattenden
Chris Slade
Laurie Baker - Machines and Zoo on "Messin' "
Liza Strike - backing vocals
Vicki Brown - backing vocals
Judith Powell - backing vocals
Ruby James - backing vocals_
Complete Track-listing of the album "MANFRED MANN's EARTH BAND - Messin"
The detailed tracklist of this record "MANFRED MANN's EARTH BAND - Messin" is:
Track-listing Side One:
"Messin'" (Mike Hugg) - 9:54
"Buddah" (Manfred Mann, Mick Rogers) - 7:01
"Cloudy Eyes" (Mann) - 5:32
Side Two:
"Get Your Rocks Off" (Bob Dylan) - 2:51
"Sadjoy" (Mann) - 5:20
"Black and Blue" (Chain: Barry Sullivan, Matt Taylor, Phil Manning, Barry Harvey) - 7:21 (6:44 on the 1998 reissue)
"Mardi Gras Day" (Dr John Creaux) - 3:02
---
---
---