---
Aphrodite's Child - 666 12" 2LP VINYL ALBUM
Album Info: "666" is the 1972 double lp album, third and final album released by the Greek prog rock band "Aphrodite's Child" with Vangelis and Demis Roussos.
This web page has photos of album covers, inner sleeves, record labels together with production details, musicians and track-listing.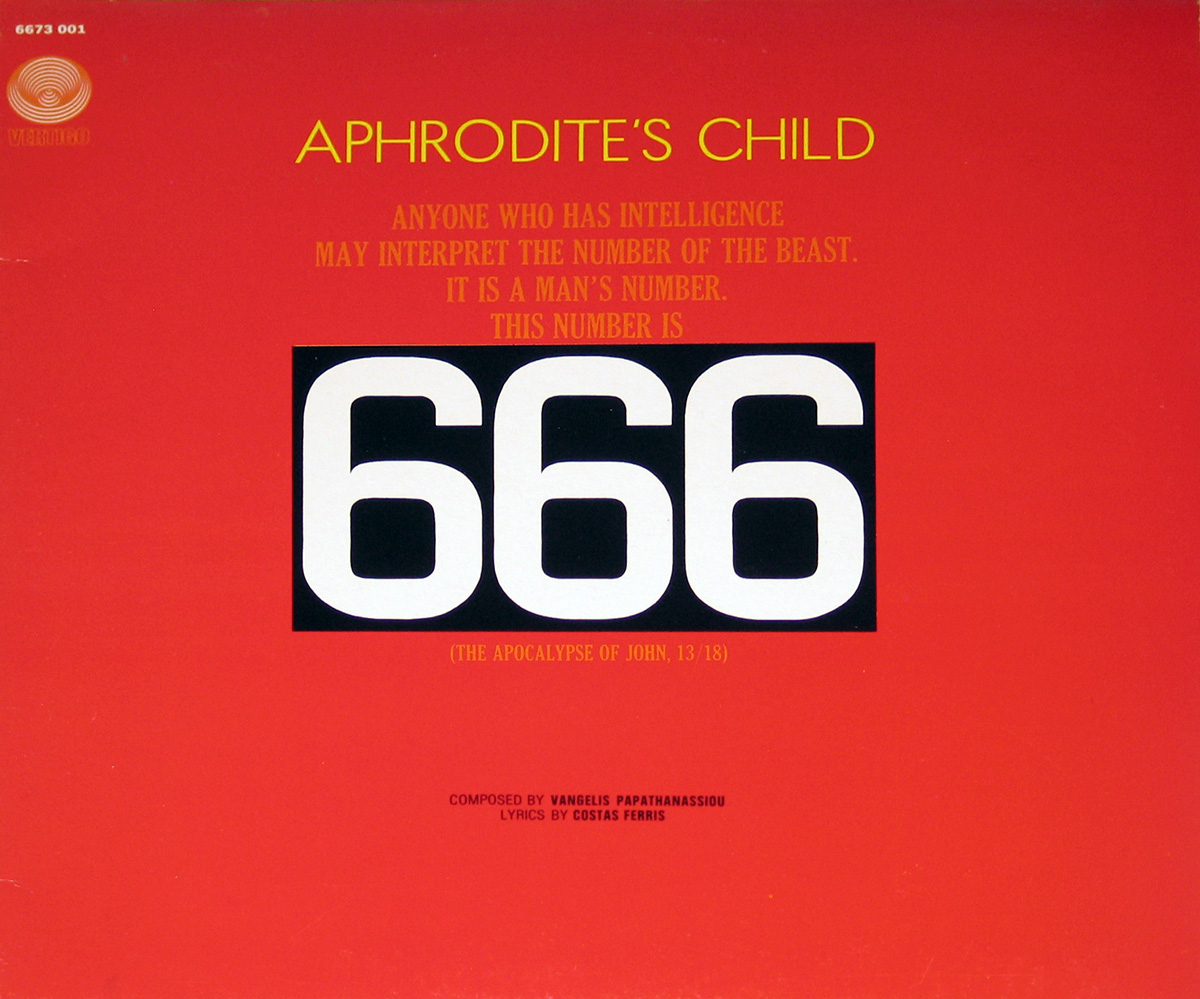 | | |
| --- | --- |
| Summary: | Check out the Psilocybe Magic Mushrooms printed on the record's label! |
| Music Genre: | Psych, Acid, Rock |
| Trivia: | Composed, arranged and produced by Vangelis Papathanassiou, Lyrics by Costas Ferris. Recorded at Europasonor. Engineer Roger Roche |
| Album Packaging / Information: | Gatefold (FOC) cover design, complete lyrics of all songs on the back cover |
| Label Information: | Vertigo 6333 500 (6333500) |
| Media Format: | 12" Double LP |
| Year & Country: | 1972 Made in France |
Band Members and Musicians on: Aphrodite's Child - 666
Aphrodite's Child Band:

Vangelis Papathanassiou
Demis Roussos
Lucas Sideras
Silver Koulouris
Guests:
Harris Halkitis
Michel Ripoche
John Forst
Yannis Tsarouchis
Irene Papas
Track Listing of: Aphrodite's Child - 666
Side One:

The System
Babylon
Loud, Loud, Loud
The Four Horsemen
The Lamb
The Seventh Seal
Side Two:

Aegian Sea
Seven Bowls
The Wakening Beast
Lament
The Marching Beast
The Battle of the Locusts
Do It
Tribulation
The Beast
Ofis
Side Three:

Seven Trumpets
Altamont
The Wedding of the Lamb
The Capture of the Beast
Hic et Nunc
Side Four:

All The Seats Were Occupied
Break
Photos of the LP's cover: Aphrodite's Child - 666
Photo of Aphrodite's Child - 666 Album's Front Cover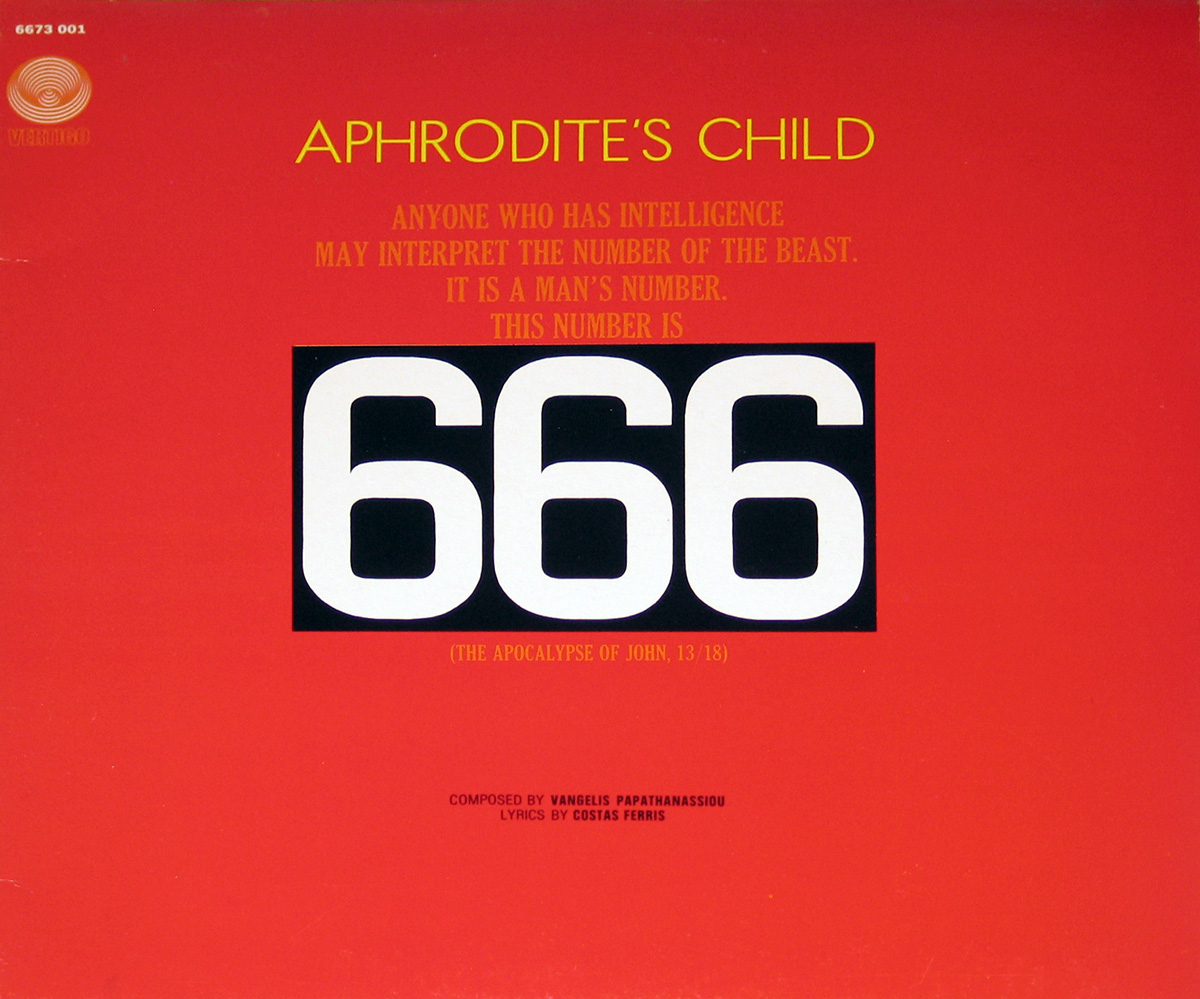 Artwork on one of the inner cover pages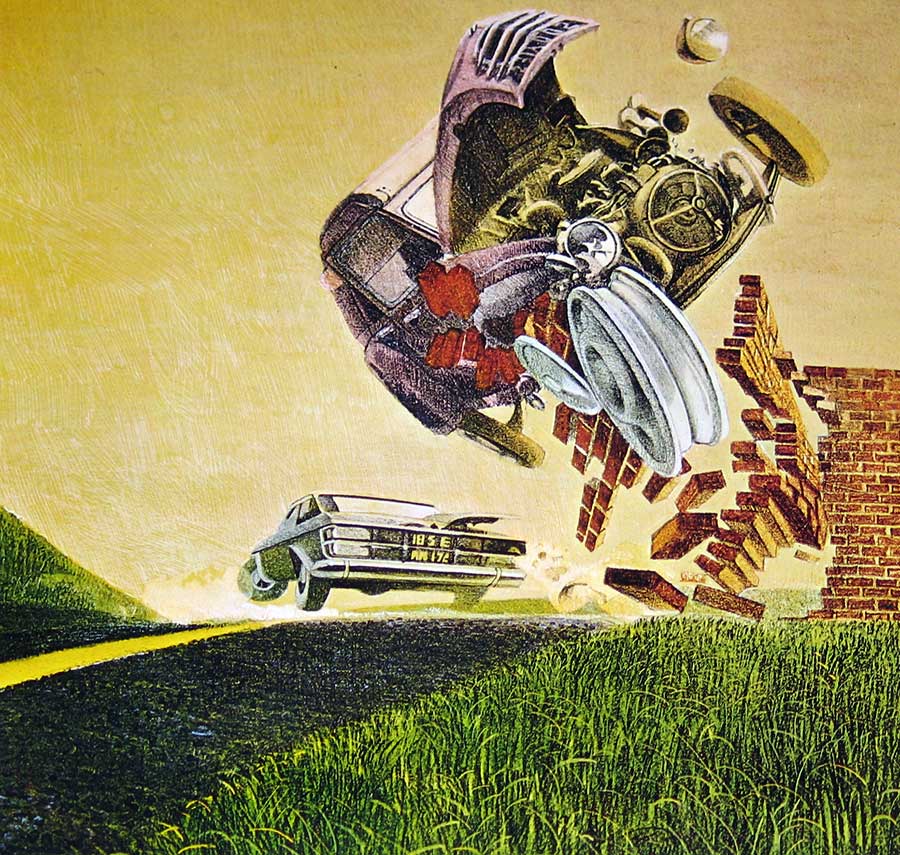 Photo of Aphrodite's Child - 666 Record Label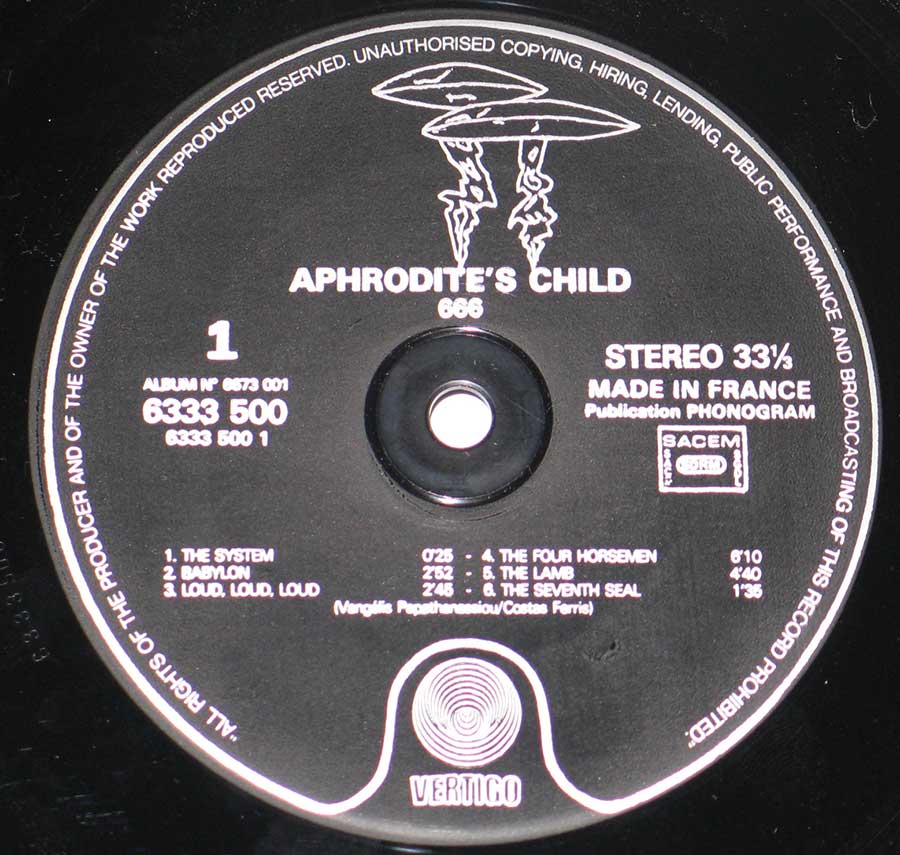 Note: the above pictures are actual photos of the album and allow you to judge the quality of cover. Slight differences in color may exist due to the use of the camera's flash.
---
---
---