---
SAMSON SURVIVORS LASER LAP1 BRUCE DICKINSON ( IRON MAIDEN ) 12" VINYL LP ALBUM
> "Survivors" is the first official full-length album, by the British Heavy Metal band (NWOBHM) "SAMSON", it was released in 1979. It was produced by John McCoy who also did a guest performance as Bass-player.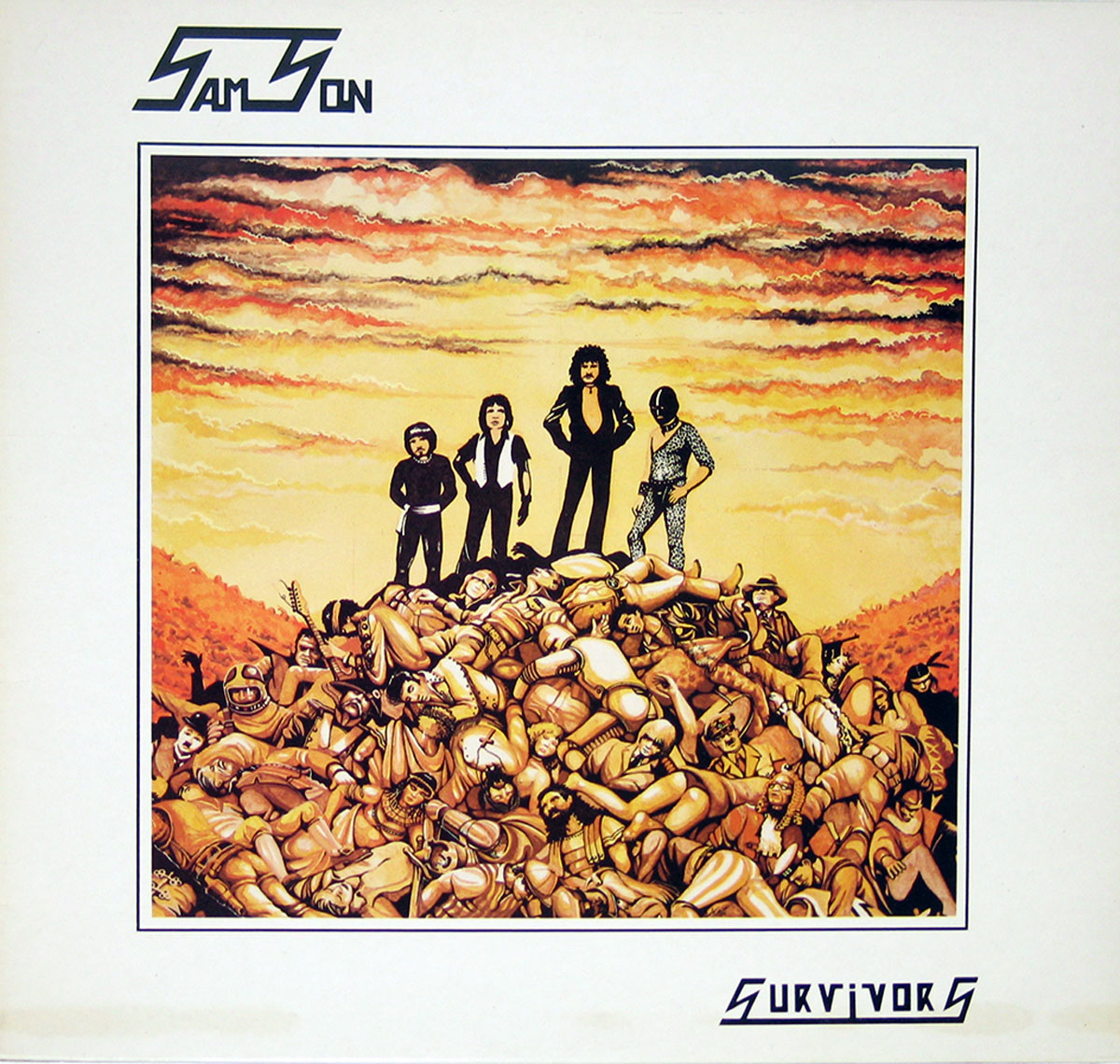 Collectors information / Album Description: 

Bruce Dickinson (real-name: Paul Bruce Dickinson") a famous British Rock and Heavy Metal singer, who has been lead vocals in bands like "Iron Maiden", Samson, Speed, Styx and other bands. During his career he has used different aliases like "Bruce Bruce" or "Bruce Dickinson". Here is a summary of his career.

Music Genre:

British Prog Hard Rock

Album Production Information:

The album: "Survivors" was produced by: John McCoy

Label Information:

LASER LAP 1

Media Format:

12" Vinyl Stereo Full-Length Long-Play Gramophone Record
Total Album (Cover+LP) weight: 230 gram

Year & Country:

1979 Made in UK
Band Members and Musicians on: Samson Survivors
Band-members, Musicians and Performers
Paul Samson - Guitars
Thunderstick - Drums
Chris Aylmer - Bass
Bruce Bruce (Bruce Dickson) - Lead Vocals
Track Listing of: "Survivors"
The Songs/tracks on "Survivors" are
Side One:
It's not as Easy as it Seems
I Wish I Was the Saddle of a Schoolgirl's Bike
Big Brother
Tomorrow or Yesterday
Side Two:
Koz
Six Foot under
Inside Out
Wrong Side of Time
Album cover photos of : Samson Survivors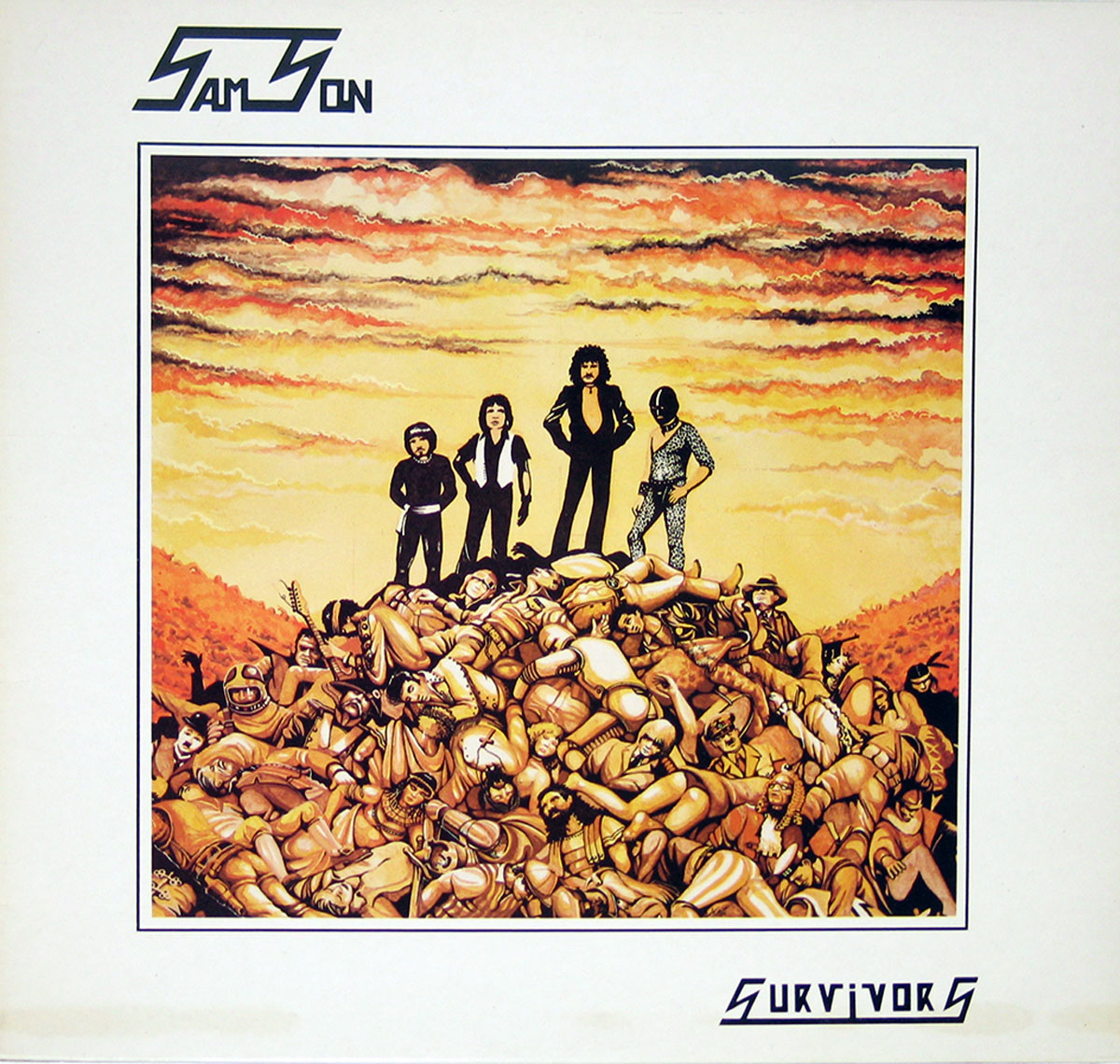 A colloge of photos of the Samson band performing live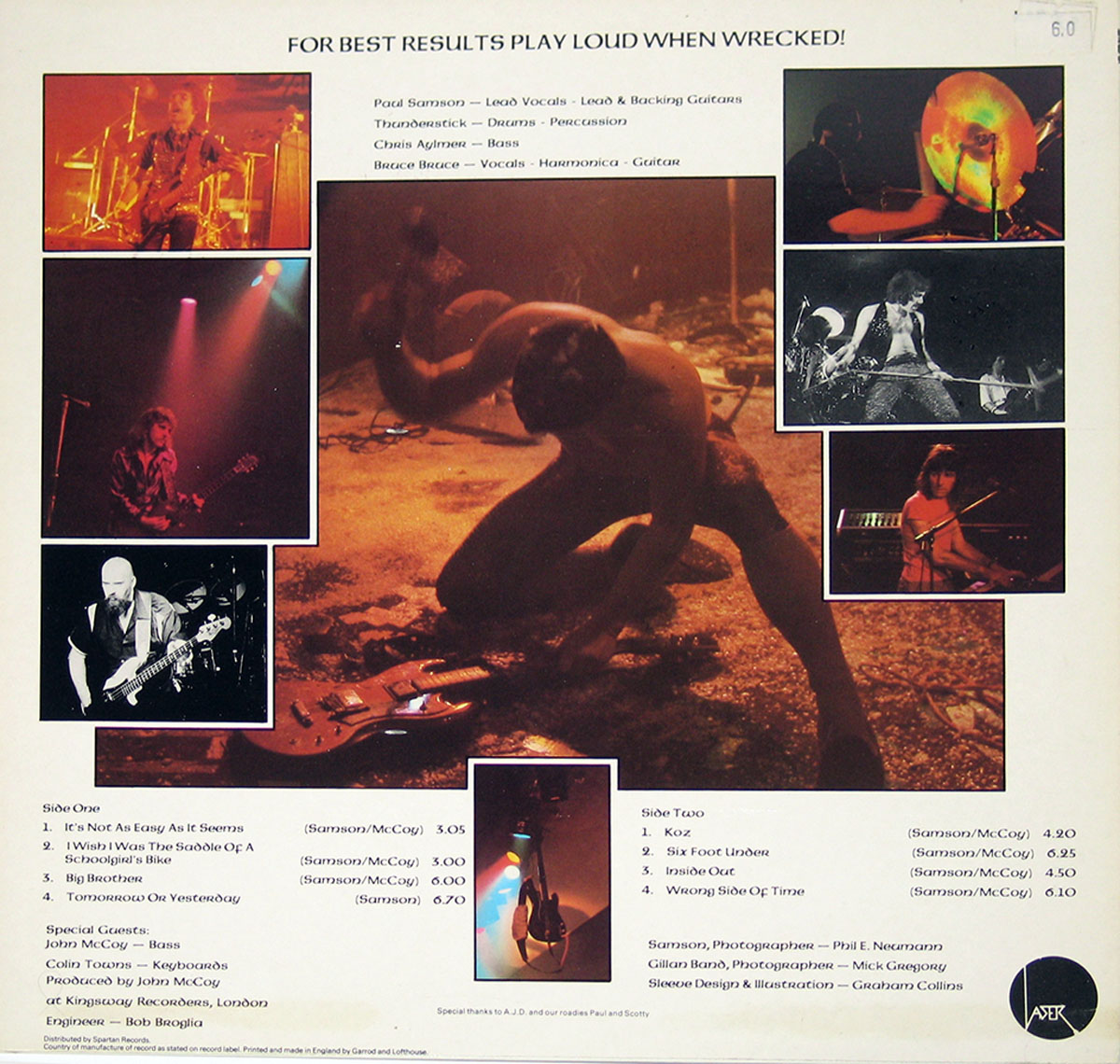 Close-up of the "LASER" LAP 1 Record Label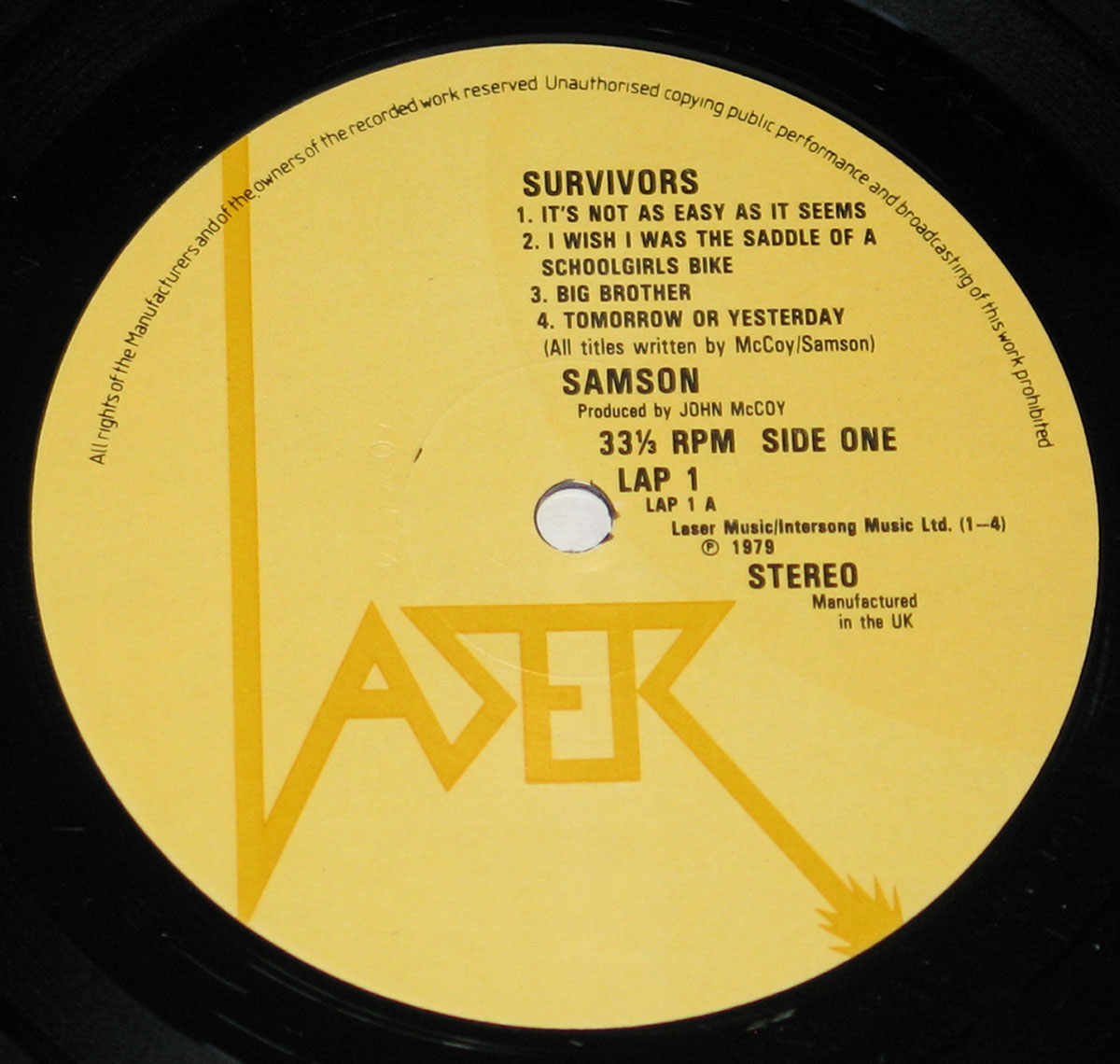 ---
---