---
SPARKS - TERMINAL JIVE - pop rock New Wave 12" LP VINYL ALBUM
This the ninth album by Sparks, and the second in co-operation with Giorgio Moroder. The album has a disco-vibe like its predecessor but featured less synthesizers, opting instead for more electric guitar. This web page has photos of album covers, inner sleeves, record labels together with production details, musicians and track-listing.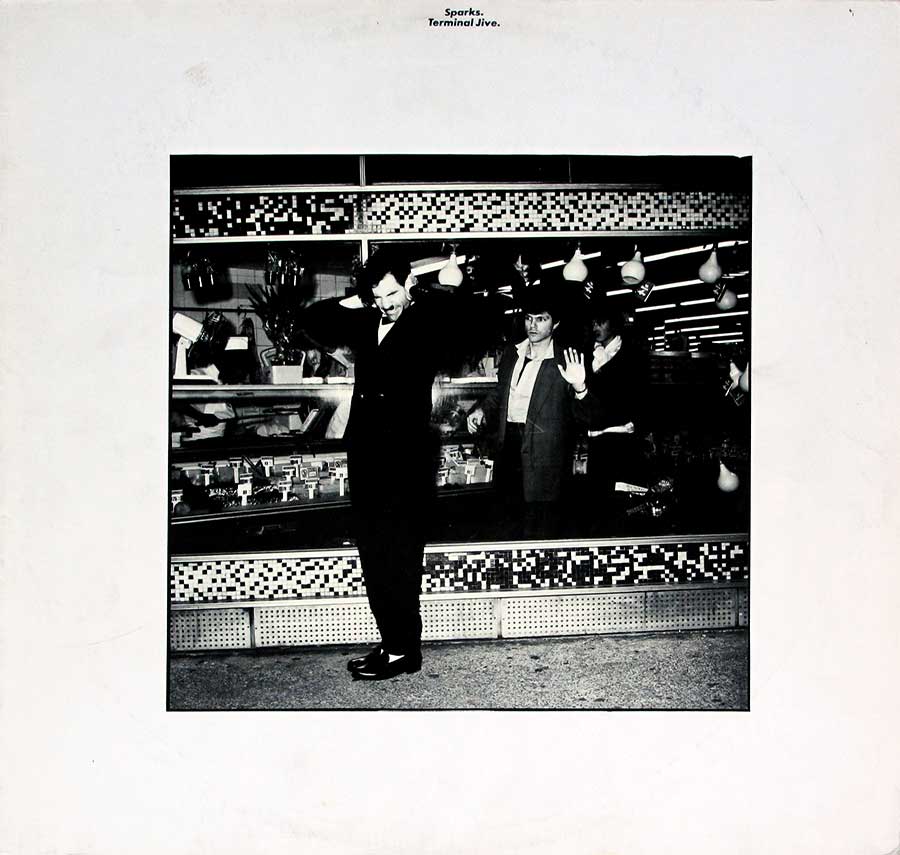 Collectors information & Description:
This album "SPARKS - Terminal Jive" includes the original custom inner sleeve with album details, and artwork/photos
The album was produced by Giorgio Moroder and Harold Faltermeyer, the latter of whom is claimed to have produced the majority of the album. The album was entirely shunned in the Anglo-Saxon world. However, Sparks scored a massive hit single in France with "When I'm With You", which led to them staying in the country for a year promoting the album.
Music Genre:

Rock, Pop, Post-Punk, New Wave

Album Production Information:

The album: "SPARKS - Terminal Jive" was produced by: Produced by Giorgio Moroder and Harold Faltermeyer for Mellow BV

Album cover design: Pearce Marchbonk

Album cover photography: Gered Mankowitz

Label Information:

Ariola Oasis 201 289 (201289)

Media Format:

12" LP Vinyl Stereo Gramophone Record
Total Album (Cover+Record) weight: 230 gram

Year & Country:

1980 Germany
Personnel/Band Members and Musicians on: SPARKS - Terminal Jive
Band-members, Musicians and Performers
Russell Mael, vocals
Ron Mael, keyboards
Giorgio Moroder, production
Complete Track-listing of the album "SPARKS - Terminal Jive"
The detailed tracklist of this record "SPARKS - Terminal Jive" is:
Track-listing :
When I'm With You.
Just Because You Love Me
Rock 'n' Roll People In A Disco World
When I'm With You (Instrumental)
Young Girls
Noisy Boys
Stereo
The Greatest Show On Earth
---
SPARKS - Terminal Jive High Resolution & Quality Photos
Photo Of The Back Cover SPARKS - Terminal Jive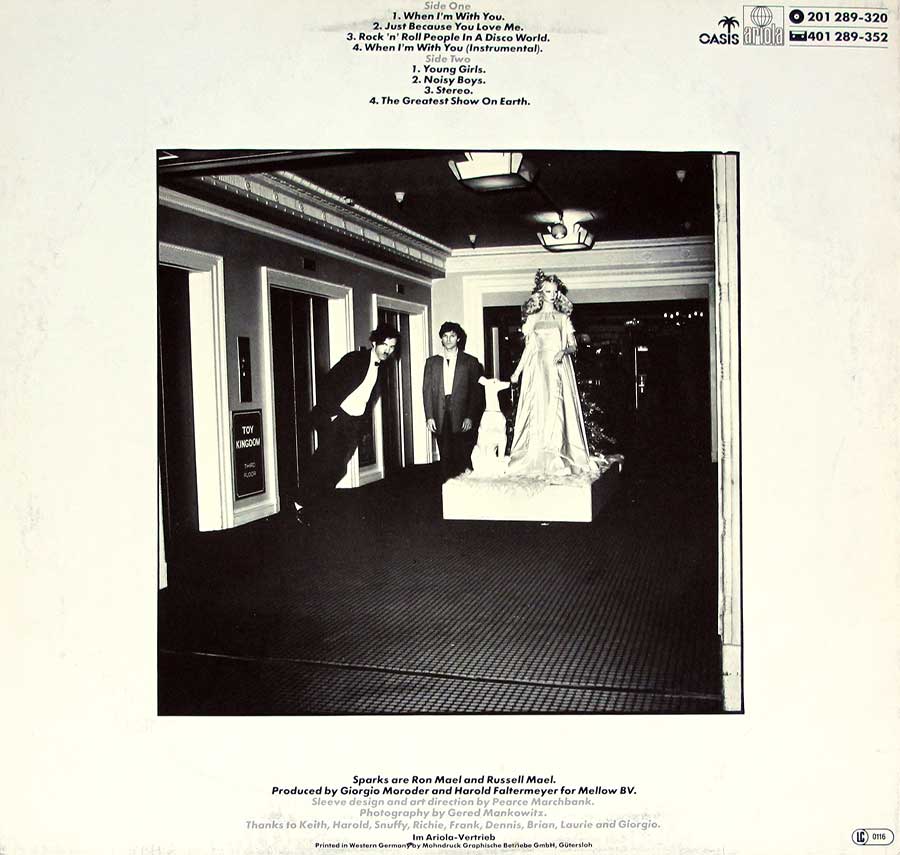 Photo One Of The Original Custom Inner Sleeve SPARKS - Terminal Jive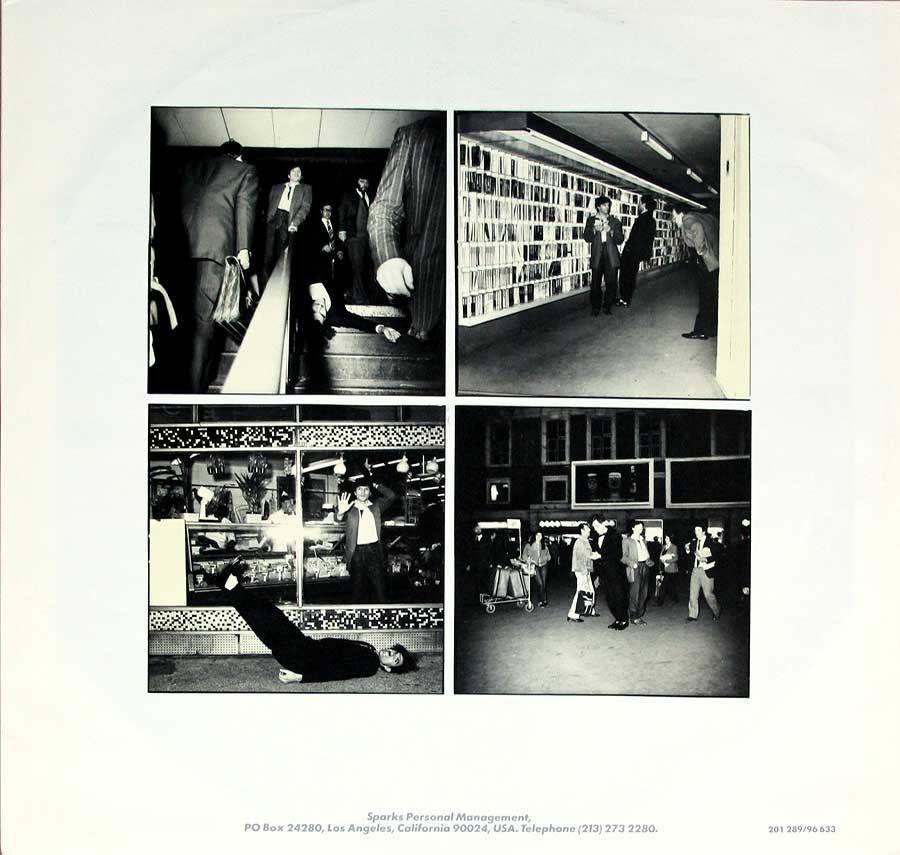 Photo Two of the original custom inner sleeve SPARKS - Terminal Jive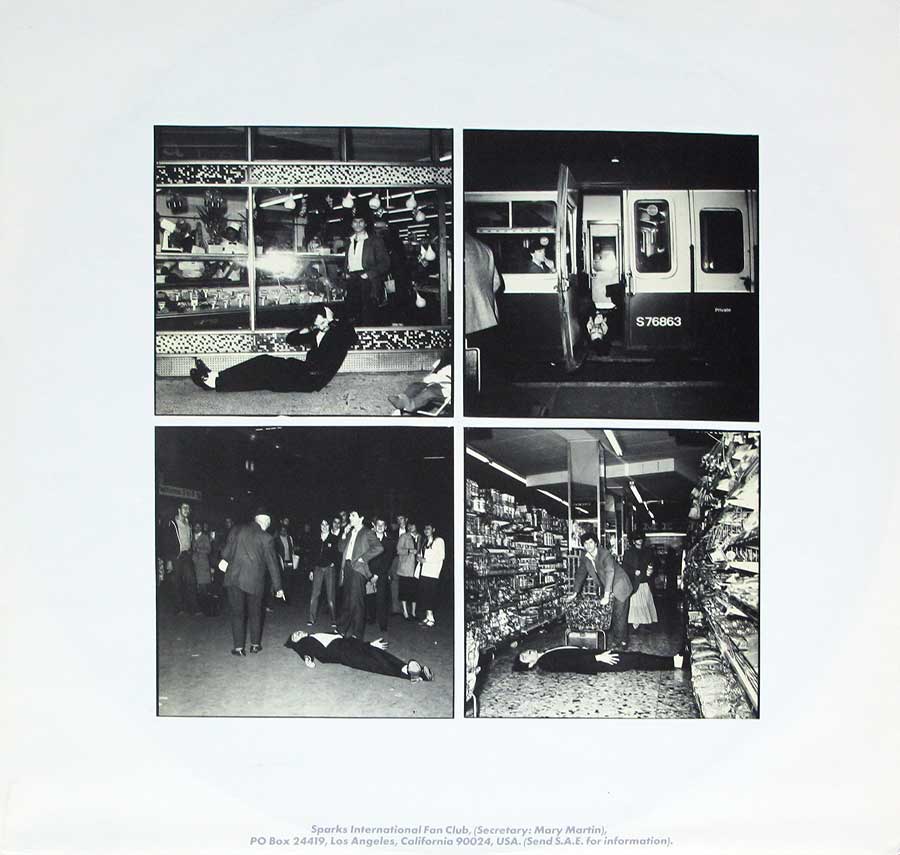 Photo of Side One of SPARKS - Terminal Jive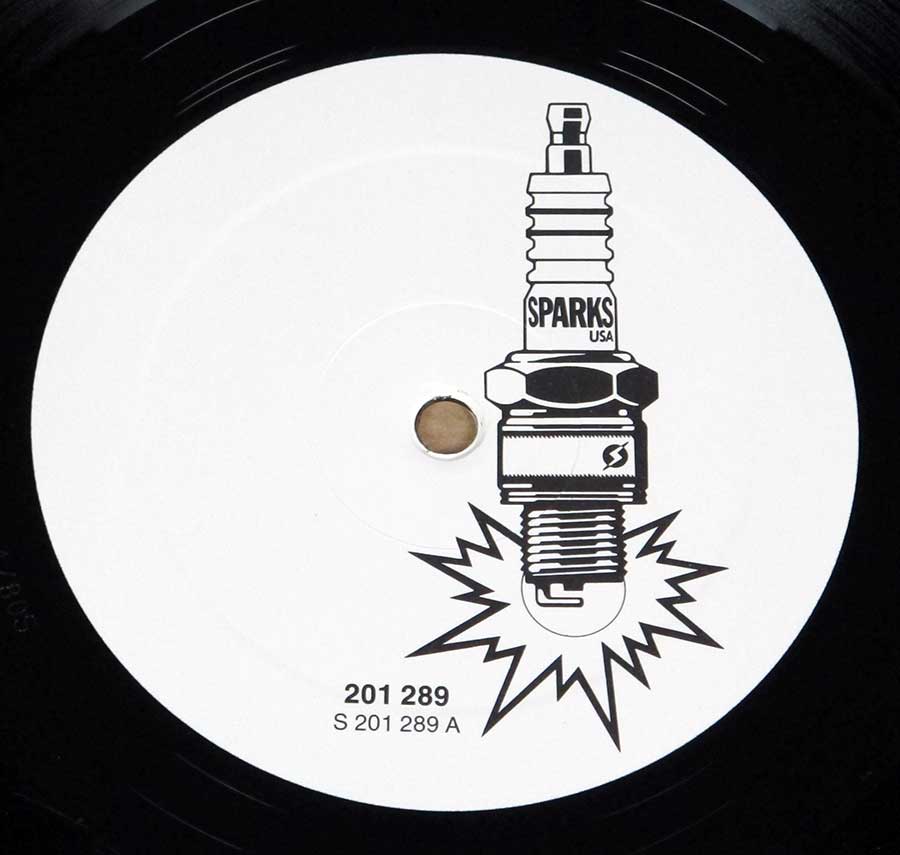 Photo of Side Two of SPARKS - Terminal Jive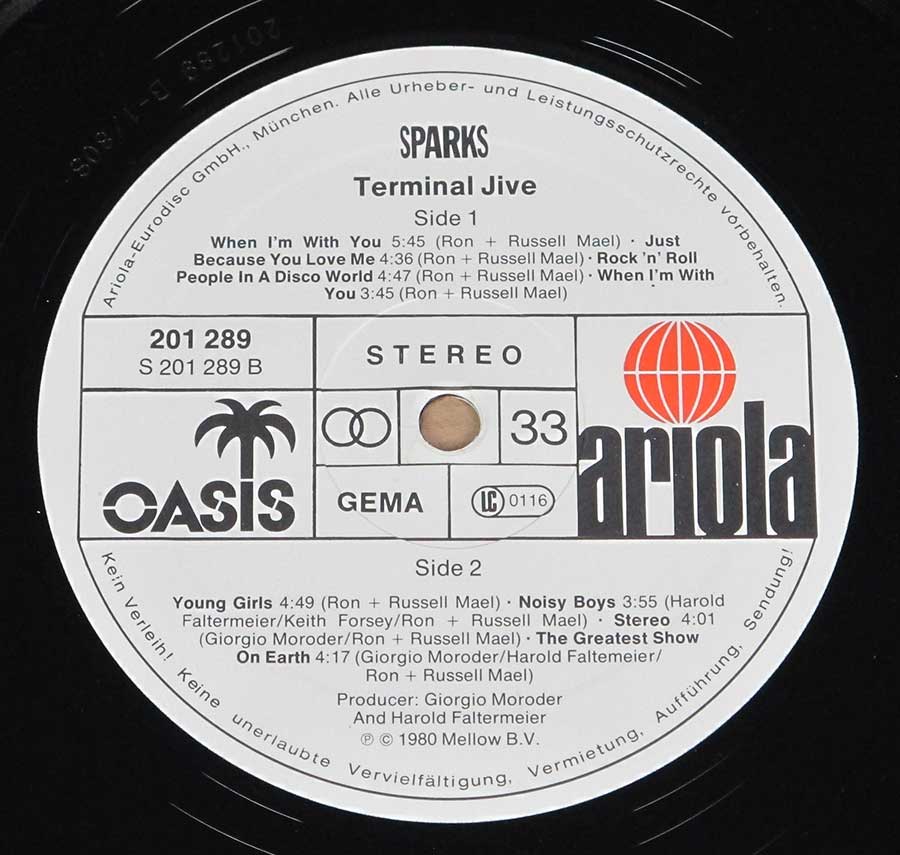 ---
---
---